How I Created a Free Bet of £8.84 on the Empoli vs Torino Match?

I decided to Lay Torino on the Betafir Exchange at 2.52-2.60 range.
Reasoning
Both teams are performing very well and on a good run lately. Empoli had a crazy win last game away against Inter and Torino also won against Fiorentina away.
Empoli at the moment is 3.4 to win and this makes them Favourites to win but I think best option would be Laying Torino at 2.52 or below.
If you look at Torino's last game against Fiorentina their odds closed at 5.00 while they managed to get the win but looking at the difference between Empoli and Fiorentina you can notice Empoli is doing better and odds on Torino do not make so much sense going from 5.00 down to 2.50 against a team that is performing better the the previous opponent.
Full video:
Before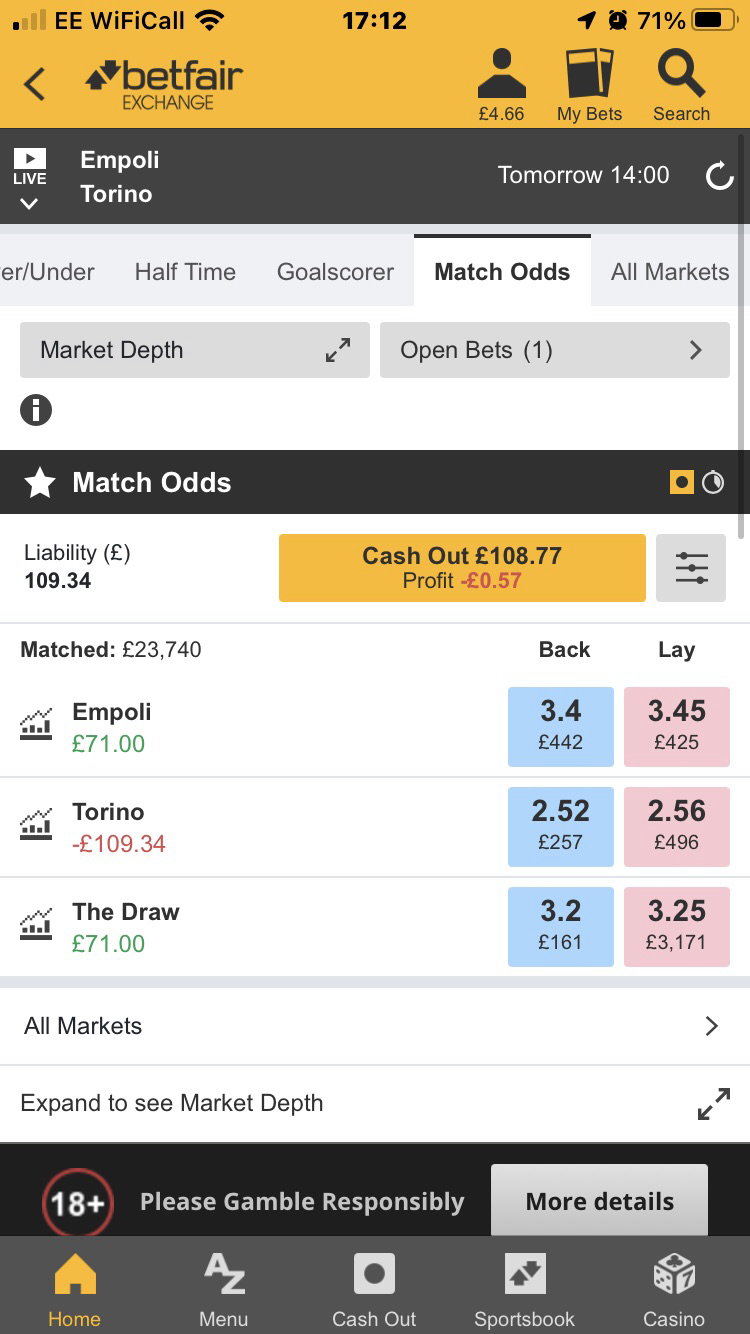 After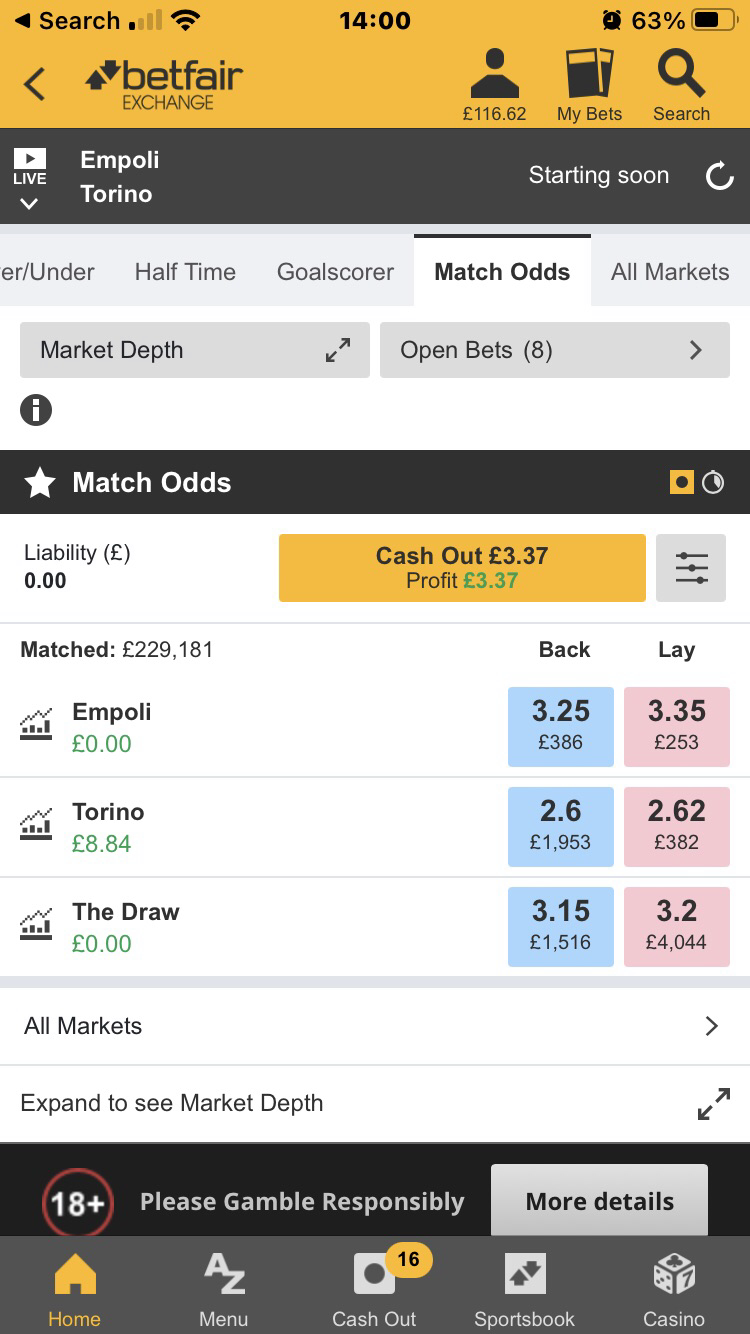 ---
---