Where Safari Meets The Beach In Zululand South Africa
Glimpse Our Landscape, Animals, Birds
Sitting around the fire, stars shining brightly above, mesmerized by night sound I mentioned to my son we have one full day left sigh, what would he like to revisit (being his first trip up)? Knowing full well you never see everything, a week is never long enough, selection made, Bhangazi Gate, East Bank of iSimangalioso leaving a little later than our previous visit, offering an opportunity to watch the late sunlight at play over sand dunes, bush and hills.
Self driving is a treat on tar, gravel or single track getting you into the mood of being away from everything city related through iSimangaliso Wetlands Park. An easy destination to visit, a little over 200 kilometers from King Shaka International Airport.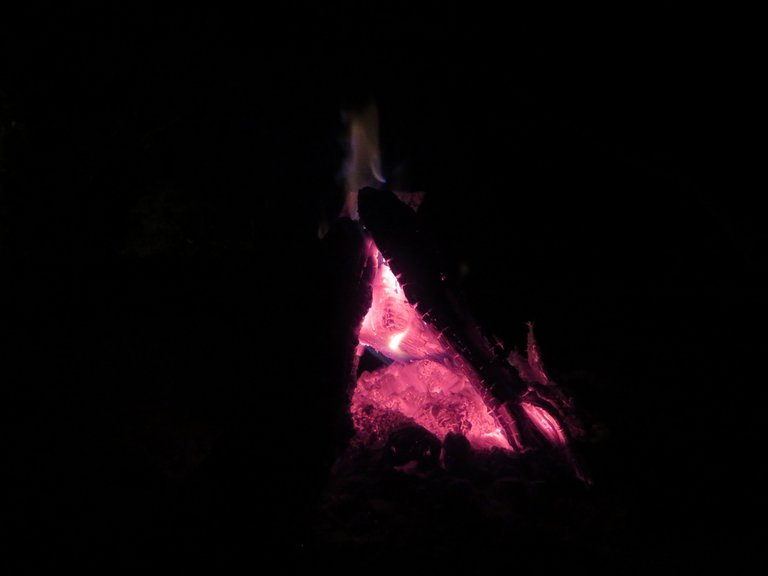 Spirit Of The Night
No matter the time of day you drive, slow speed looking into the bush or on top perhaps in the water much will surprise and exhilarate you knowing you truly are in the wild. Watch opening and closing times not to be caught unawares, now lets travel to see what we found on 2nd June 2022.
Early greeting from the Oxpeckers enjoying breakfast on the back of either Kudu or Nyala antelope, great symbiotic relationship going on here, antelope attracts ticks or parasites the birds thrive on removing for them.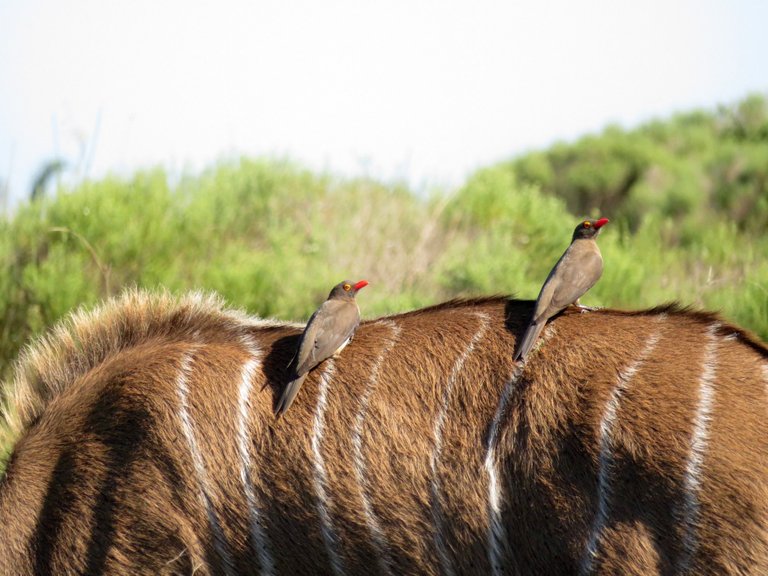 Someone still out and about with Zebra pajama on...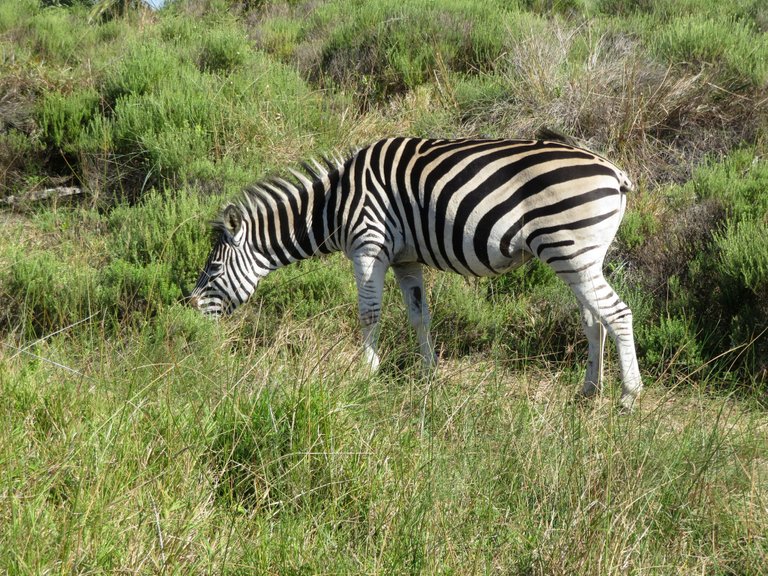 The gang moving along browsing, must be brunch at close onto eleven in the morning, elevenses....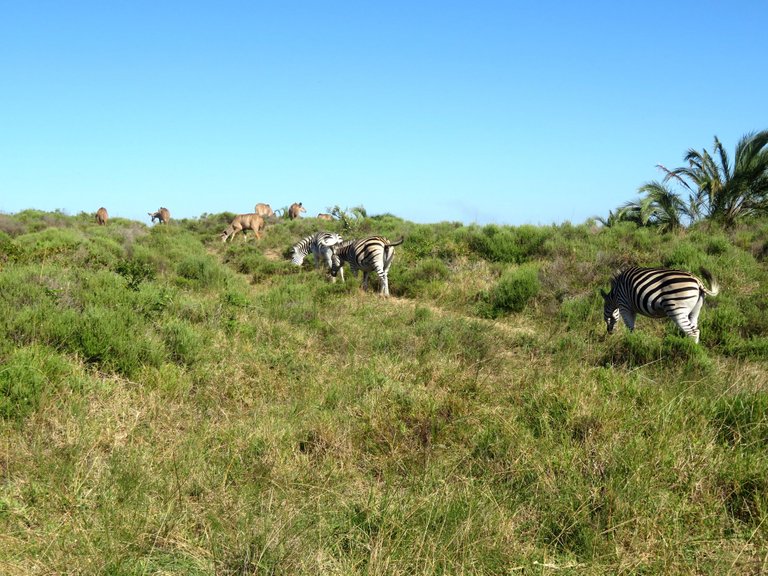 Down the loop onto some water, no surprise here with Hippo lolling around with a view for miles.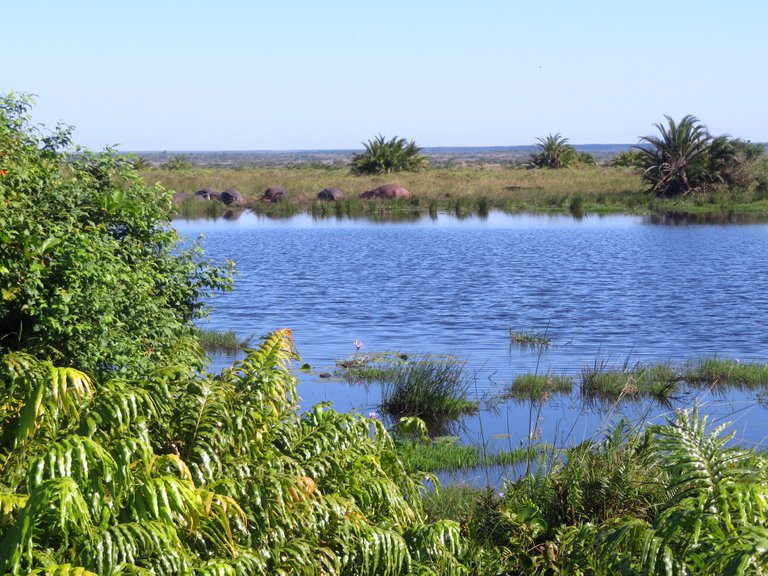 Kudu to you too, standing high and dry on the road leading through Loop.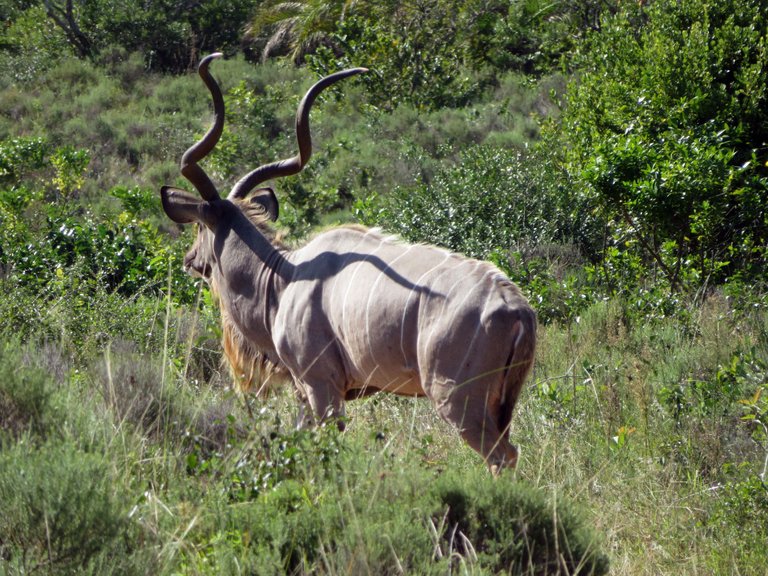 One of the ladies, beautifully made up with big ears to hear you... Delightful sightings in short start to the day!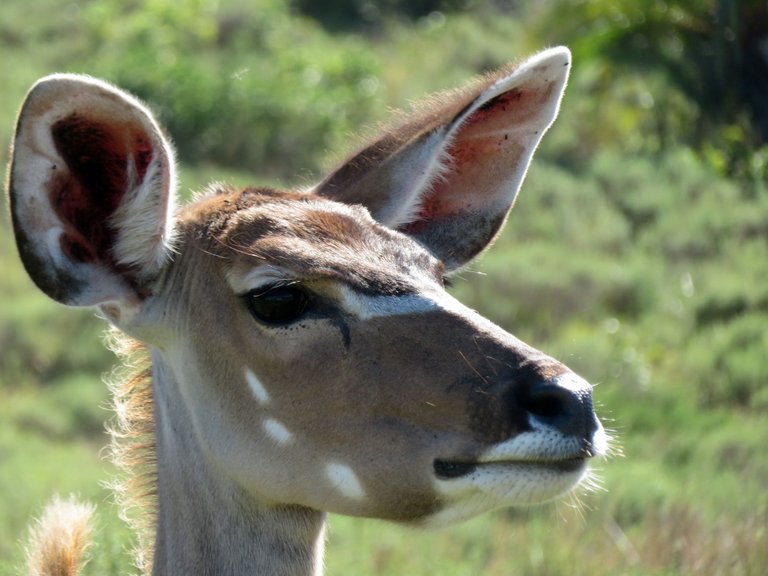 Mommy Warthog moving her youngsters along grunting loudly, gnashing teeth along water logged ground.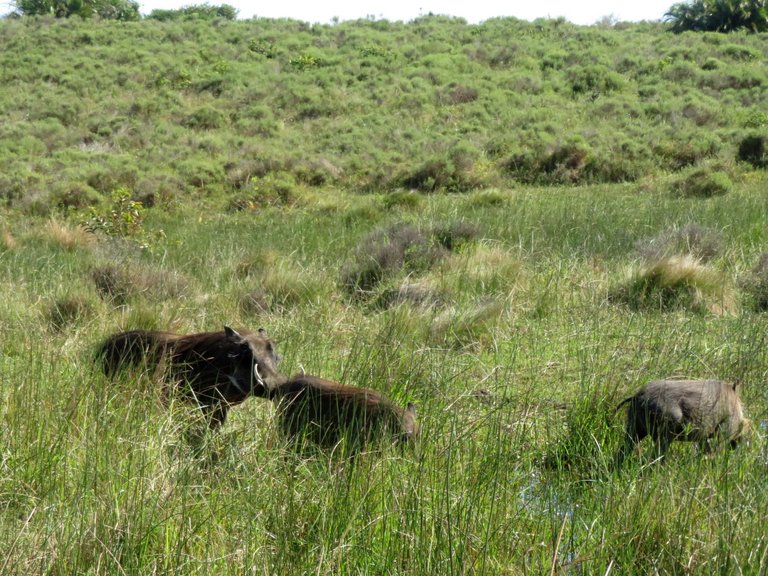 An island on another pond filled to the brim with Hadada ibis, must be back from waking up the park early morning alarm clock on wings, now time to relax.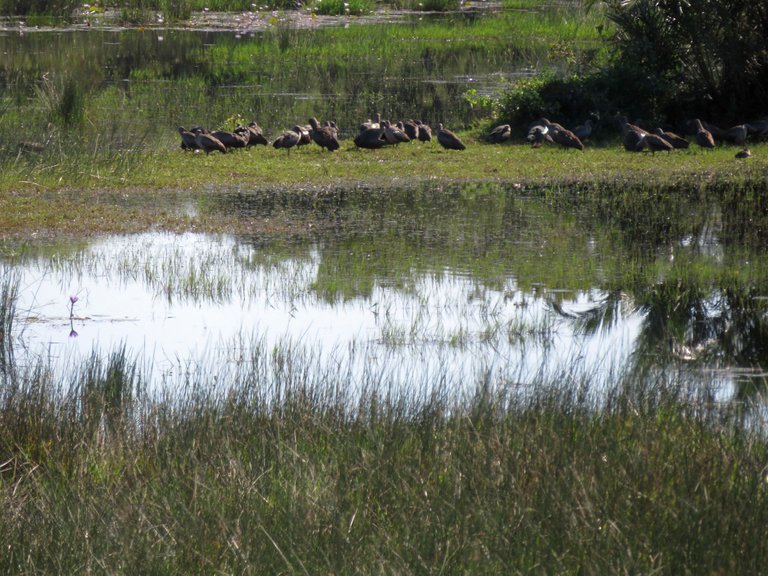 Thank goodness Buffalo are short sighted, these were close to the edge of the road happily driving as slow as we were we never spooked them. One buffalo has quite a number of hitchhikers on the back, once again Oxpecker birds taking advantage of their relationship in the bush.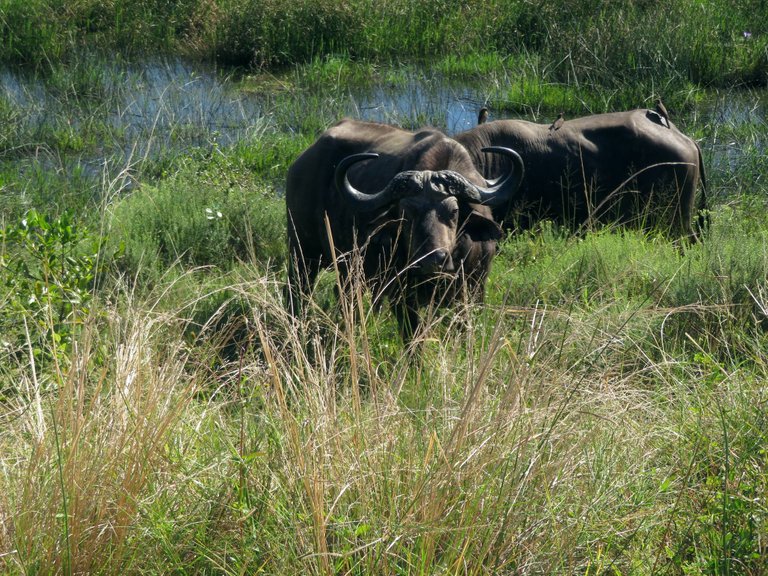 Still looking vacant, our good fortune carried us further.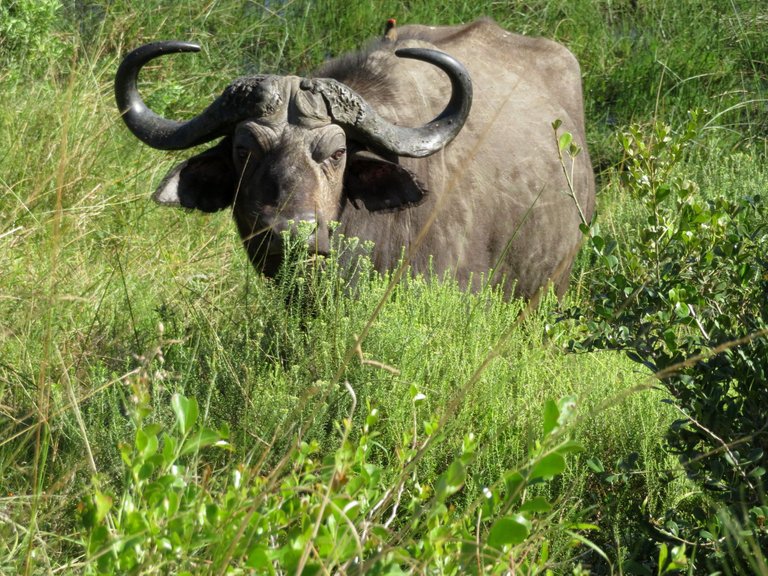 Now at the back of Vlei loop, a rough sand road with many thorn bushes on either side one has to watch the road carefully, edging forward out the corner of my eye on a dead tree sits a Southern banded snake eagle.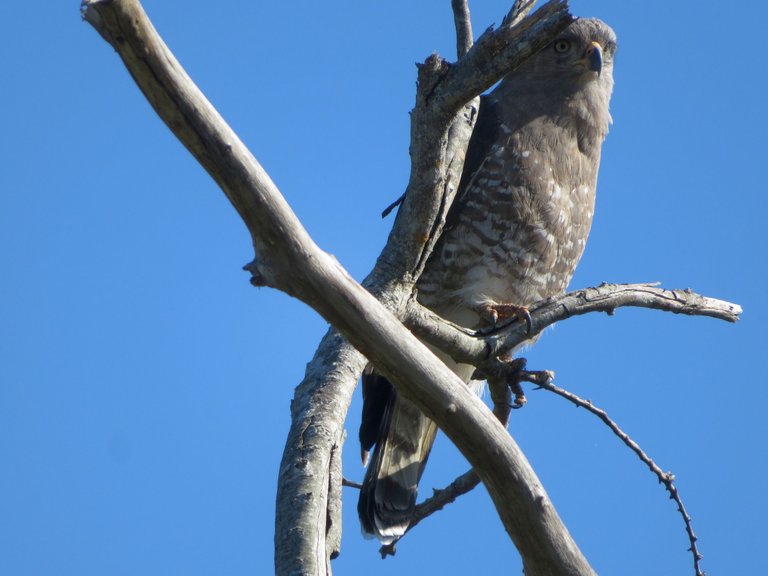 What a sighting, second time I am seeing this particular species in the region, earlier sighting four years ago if not longer.
Part of the single track to give you traction going through this area to give you an idea what landscape you entering into...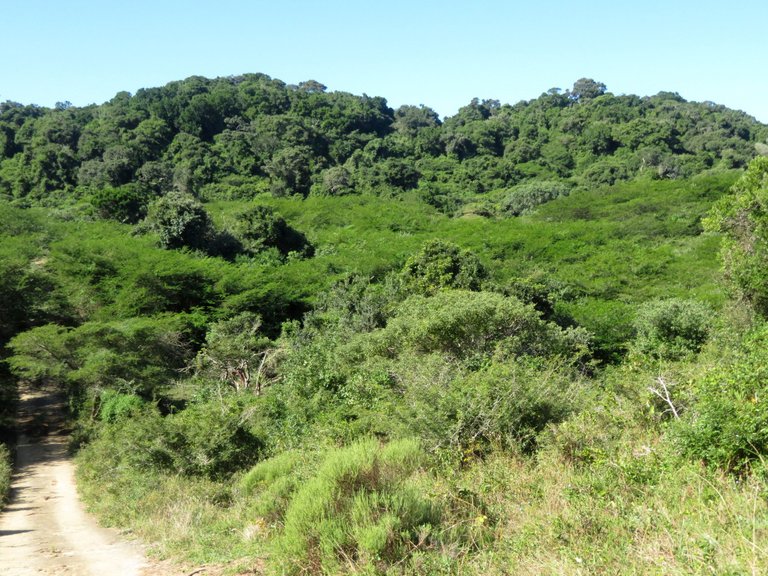 African hoepoo in the thicket watching closely what we are up to.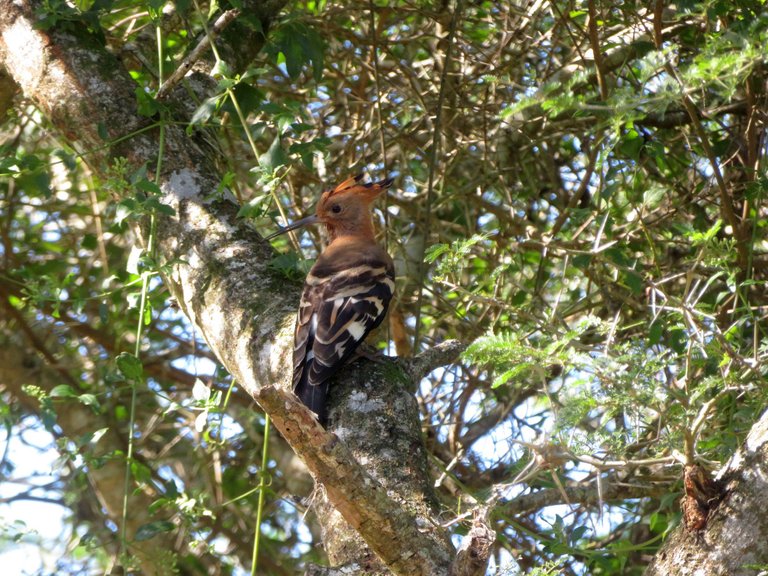 Down the road to Mission Rocks, Papa Warthog having a back scratch against a tree before dashing off to join his family, soon time to be able to stretch the legs with a walk ourselves!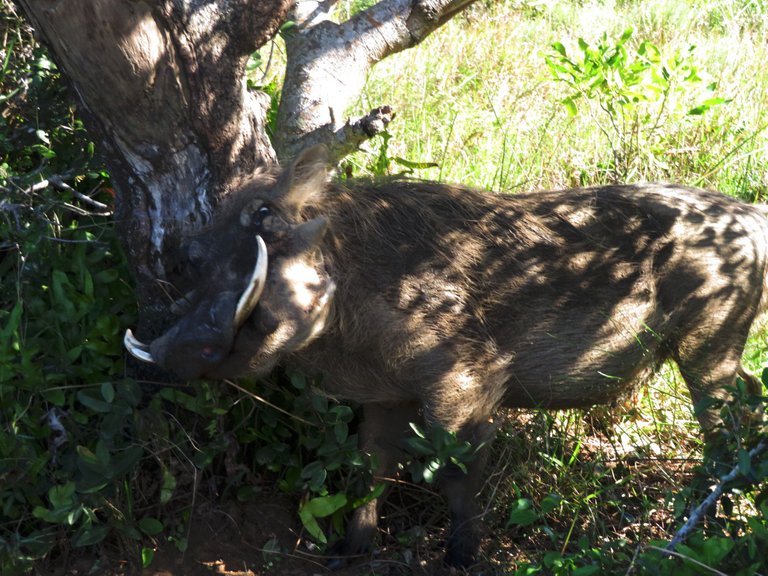 Road down to Mission Rocks and/or Cape Vidal we almost always sight the small red duiker shy, an extremely timid little animals will sprint when alerted you there.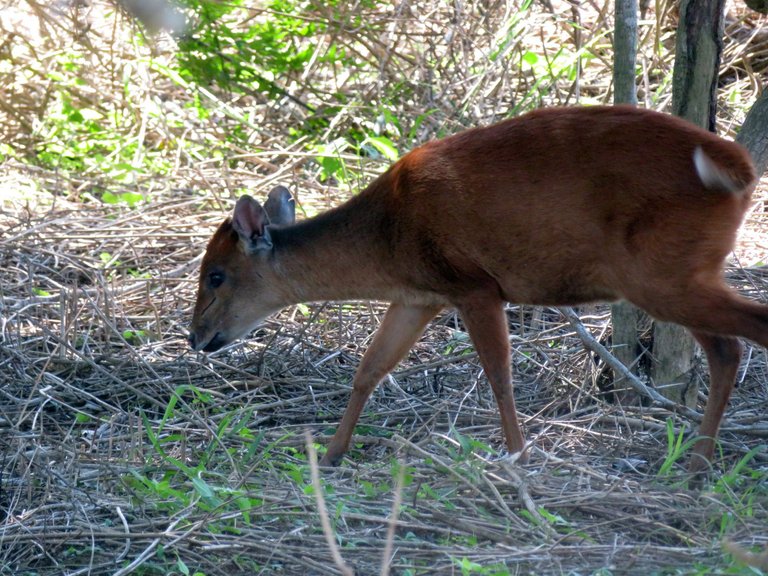 Walked along upper path to get some fresh air, sat a short while enjoying light spray, now closer to high tide unlike earlier visit when we played in the pools on the shelf evident in the photograph.
Next stop to walk is Mfazana Hide a pleasant walk through fern under shade, each stop comes with warning to keep your eyes open and check, you are out in unprotected area where animals roam free.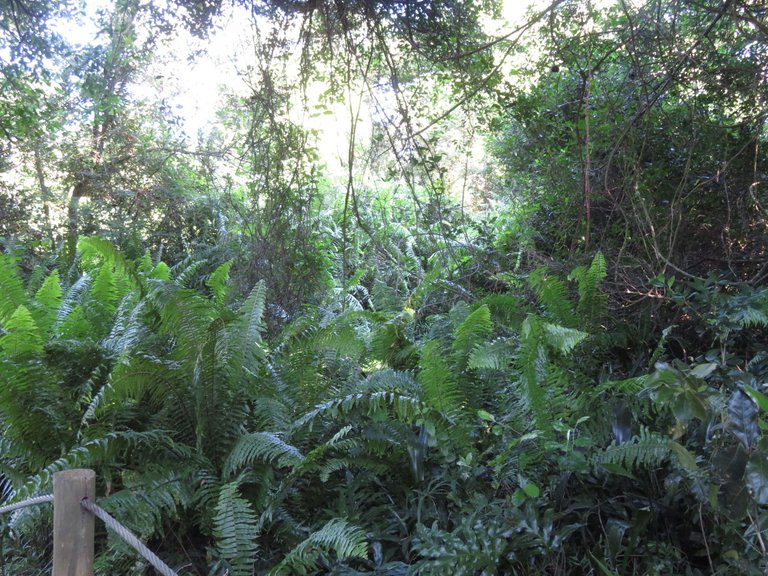 White-eared barbet up high hollowing the tree bark out for his next home, season appears to be changing earlier.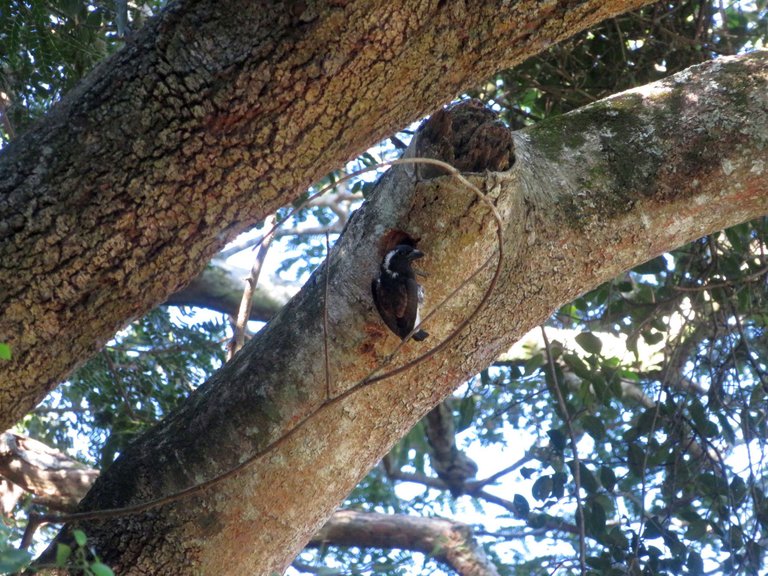 Not too sure if this is the White-browed robin-chat perching close to the walkway, did not see his full face.
Back up to tar road after pleasant drive on exceptionally well laid track road from the hide.
Now heading to Cape Vidal before doing the return trip to St Lucia, may not be a big area, sure is packed full of adventure to thrill all bird and animal lovers.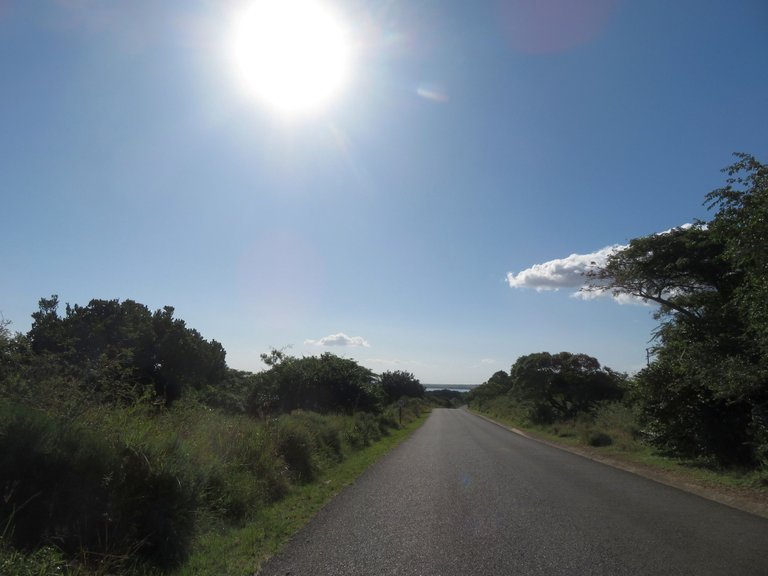 Anatinae, the dabbling ducks floating with young on ponds alongside the road.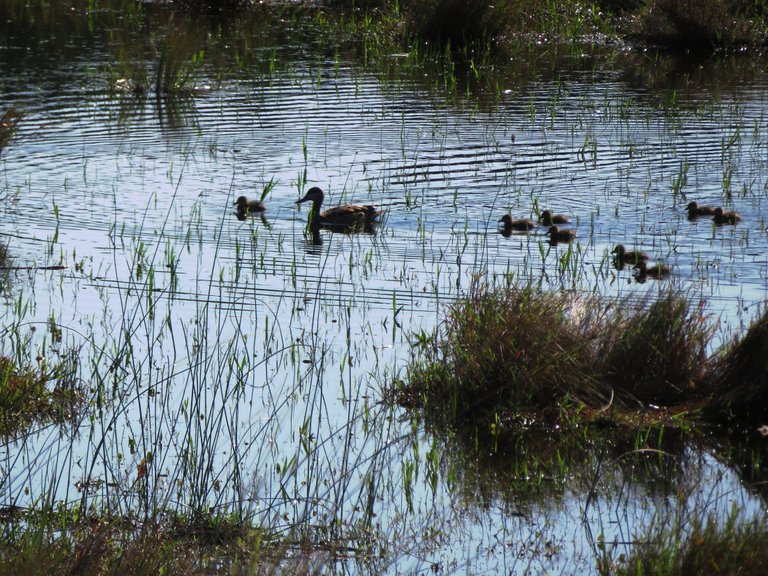 African banded mongoose looked down the road, he could do with and Oxpecker or two, pity not so friendly as people seem to think. Related to Meerkat most know from shows on TV.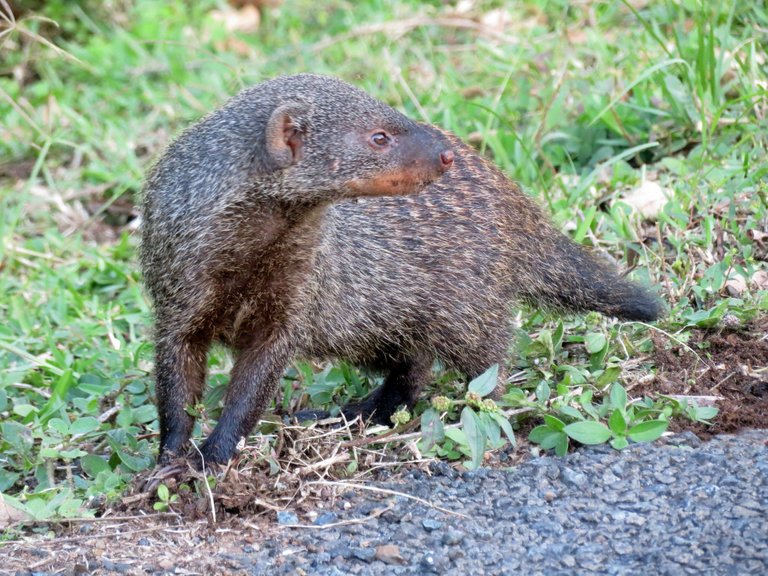 Traffic jam on the road, hang on, wait! It's a Zebra crossing....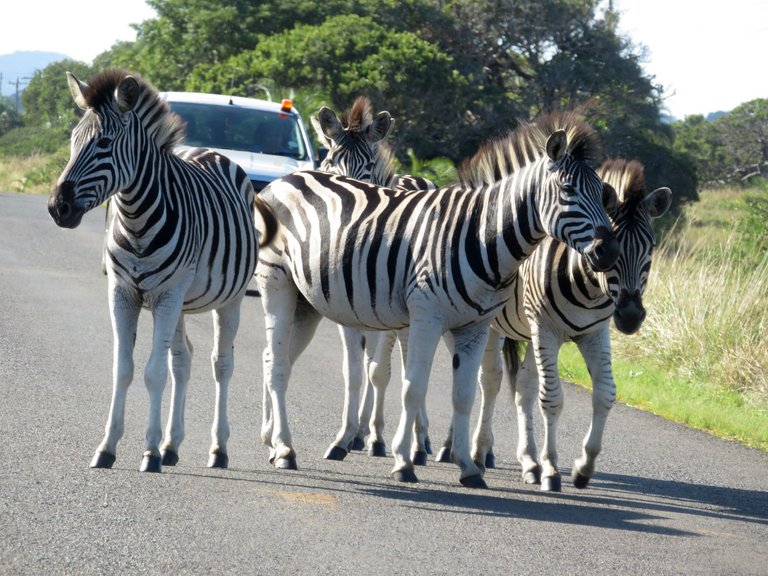 African jacana enjoying peace on waters edge sharing with buffalo, zebra and whatever else may be closer to the body of water.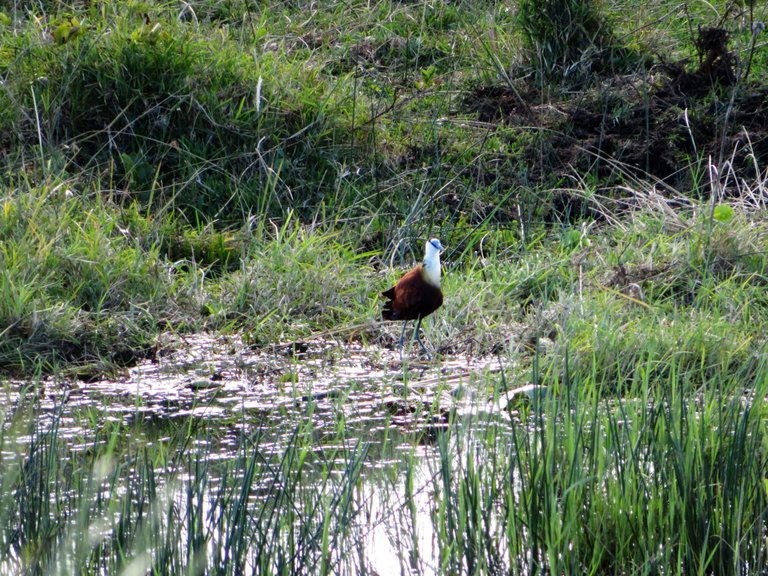 Little further along enjoyed the company in herd of Kudu about to cross the road numbering around ten, take a good look into the bush, how many can you find....
Come on let's go, while we sat waiting patiently till all had moved across into deep bush on the other side.
Males waiting patiently having crossed, while the females come dawdling along, sound familiar?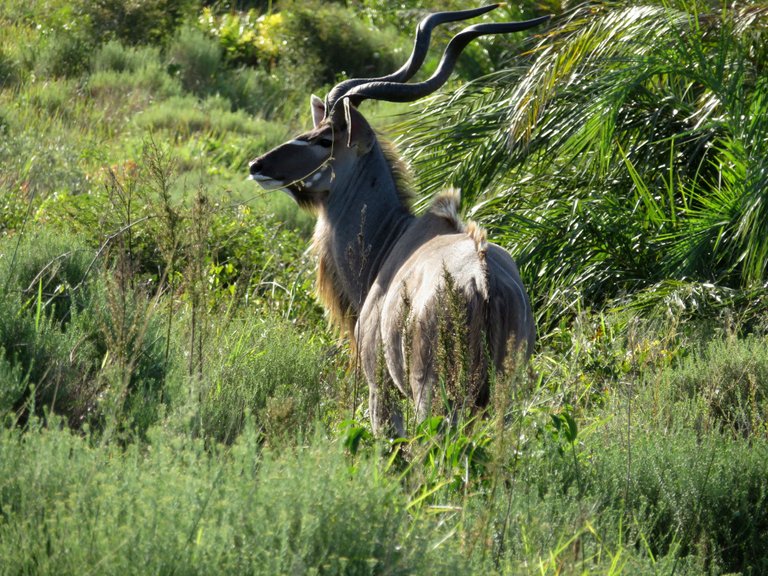 Now this Dung beetle has right of way, to avoid hitting at all cost to nature, rolling his ball oblivious to our lens, doing what he does best!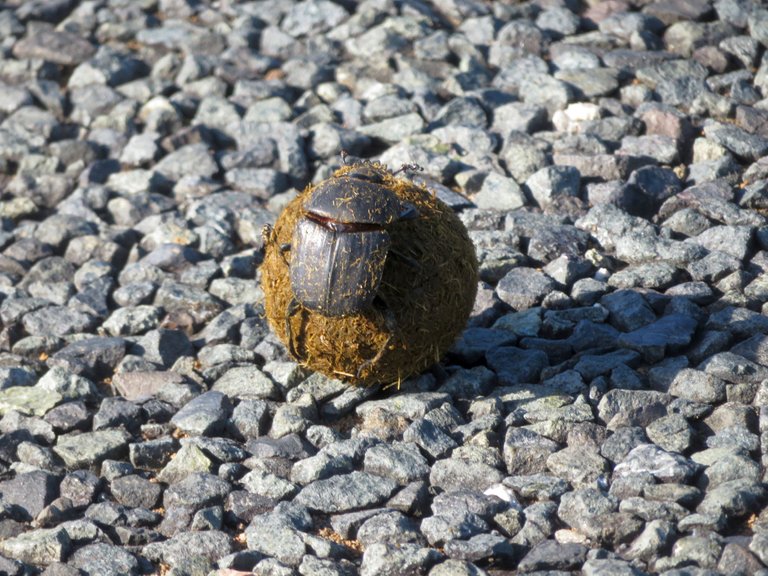 Dung beetles assist in keeping healthy environment!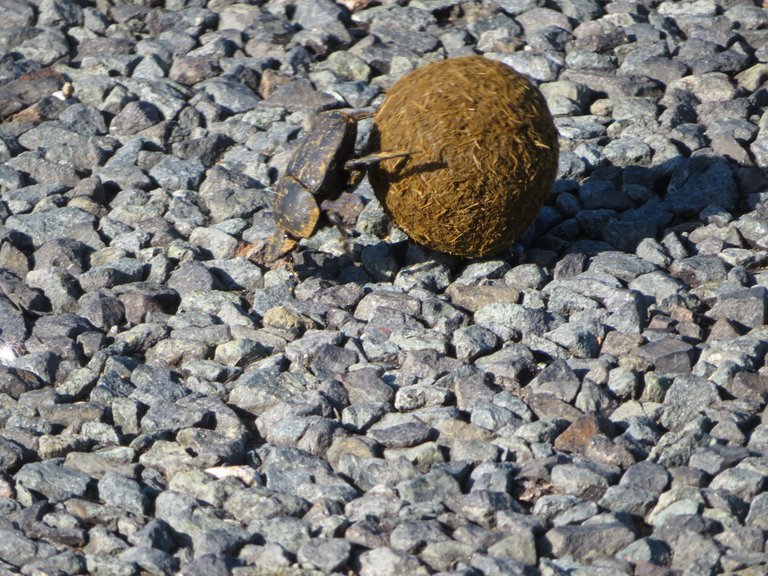 Sitting enjoying a break at Cape Vidal
Son took off on a walk while I sat enjoying my camera with views I may not see for some time again, reflecting on how wonderful it has been to visit once again.
Shadows starting to lengthen along the beach, everything bringing joy, glimpses of what nature should look like.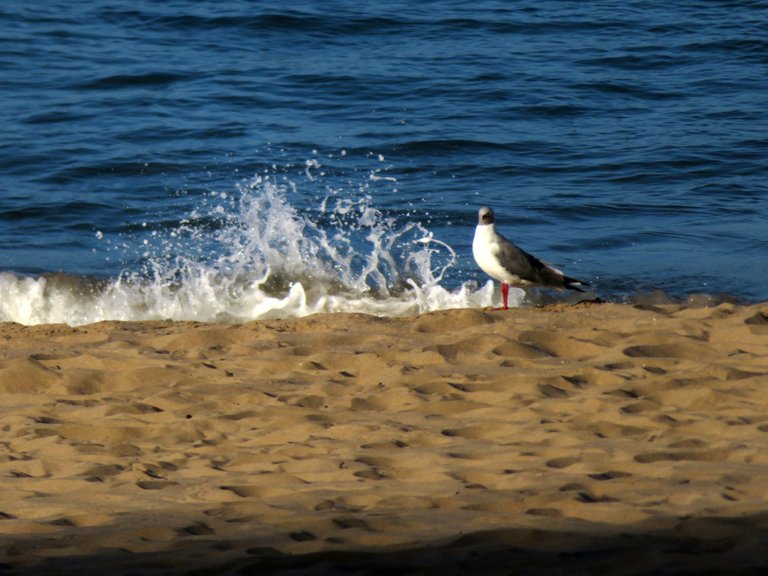 With a reminder right in front of your eyes, how much hurt we have reigned down on our environment....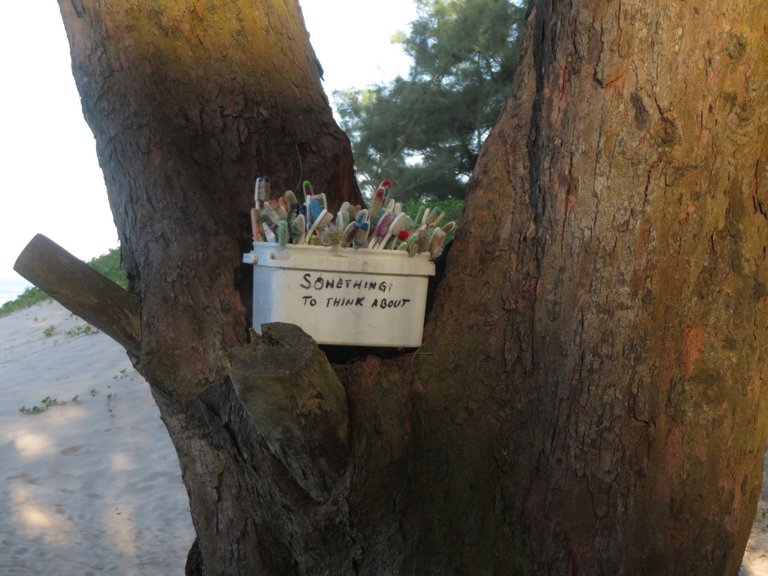 Bushbuck enjoying the quiet, leaving later with less traffic many more of the shy little antelope were to be seen enjoying verge of road with soft grasses to browse.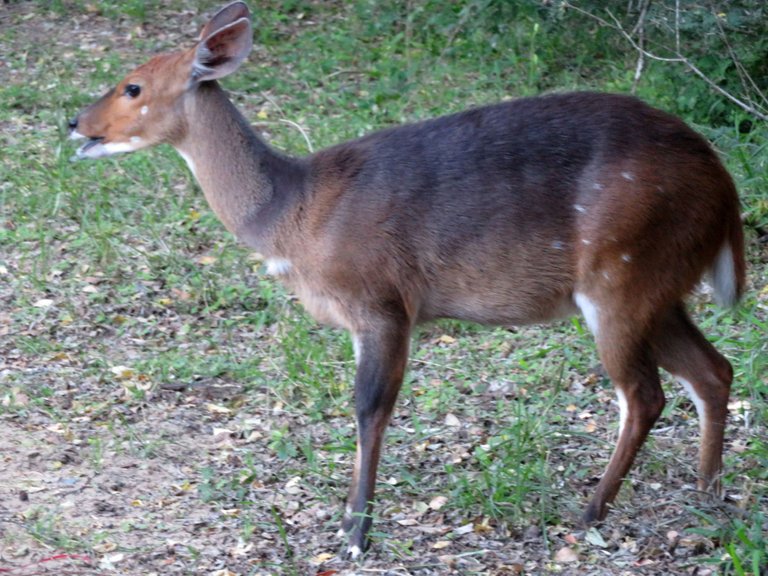 Waterbuck moving along one of the many bodies of water after recent floods enjoying last golden rays of daylight now being mid afternoon an hour away from sunset, grasses shimmering off waters reflection.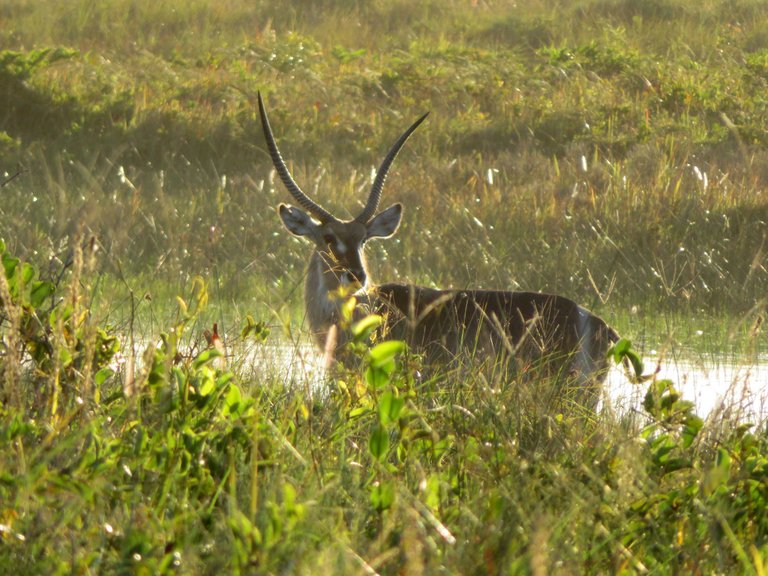 Green and gold hues shared by geese and egret, time to go hunting for food before the night sets in.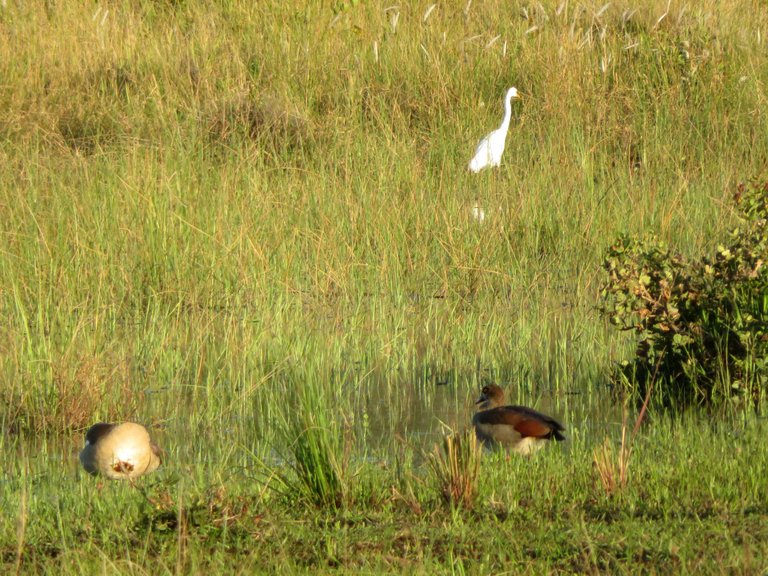 Long shadow cast by Rhino very close to the road, ignored us enjoying soft meadow meander all on his own in the golden rays.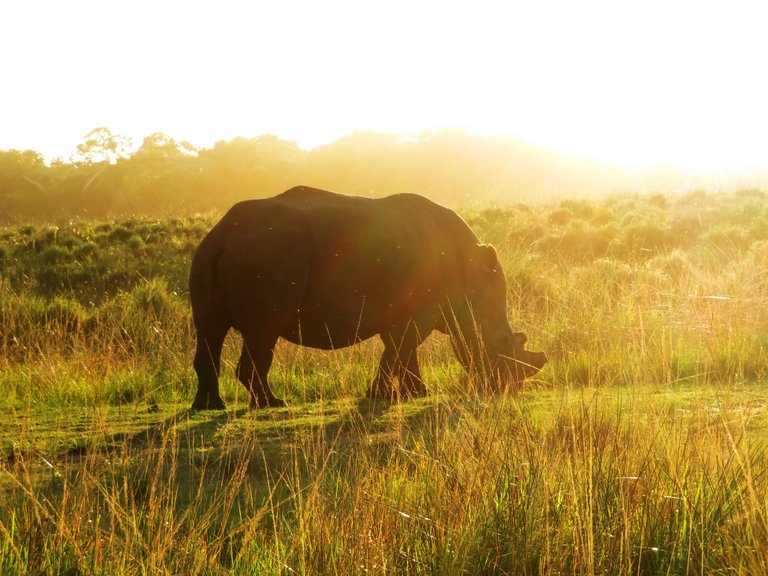 Directly across the road Pied kingfisher prepares for a dive for a meal before days end.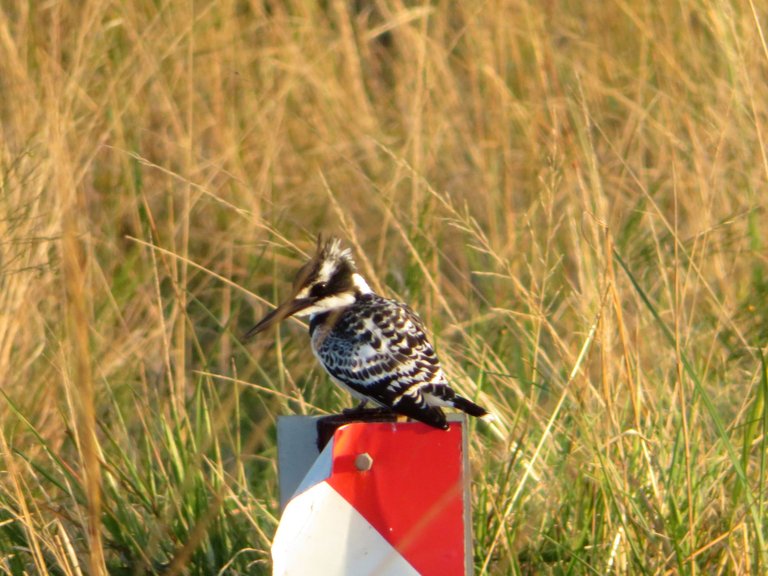 How quickly the day runs out, glimpses of nature keeps one on the road of anticipation, revealing new life around every corner, thanks for joining me once again on this the last post of travel for now. Future photography still to be shared throughout communities within Hive.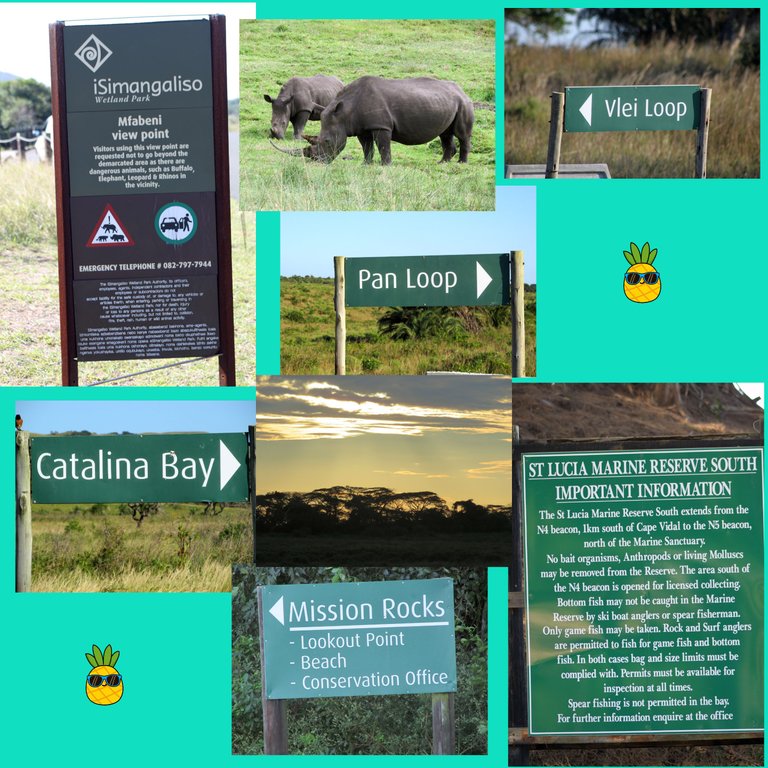 As always, only take photos, leave no footprints!
Will I return, most definitely all going well, yet to see the elusive leopard, silent footed elephants and wild dogs all three still not sighted. Whale watching, turtles many things pop into my mind to draw me back over and over again.

All photography is my own using a Canon PowerShot SC730 HS, resized for easier loading, writing my own works, all fresh photographs not previously revealed, still catching up from early June 2022 adventure where South African Safaris do meet the Beach!
Spectacular visit with map Zululand An Extraordinary Destination
Thought for Today: "Going slowly doesn't stop one arriving." - African Proverbs
Some links to use should this be a dream vacation:
St Lucia Accommodation | St Lucia RCI Exchanges | St Lucia Camping | Hostels to Hotels
Packed Lunches wherever you go, no shops in the parks...
Guided Tours | Self Drive from King Shaka Airport | Entrance Fees To Park - Estmate under USD $20 per day for people, vehicle and levy.
Hiking Trails | Cape Vidal Snorkeling Adventure | Fat Bike Fishing Tour | Whatever sport adventure you may enjoy do some research and connect with local community, mountain bikes, running, walking, deep sea fishing many events arranged, be sure to ask.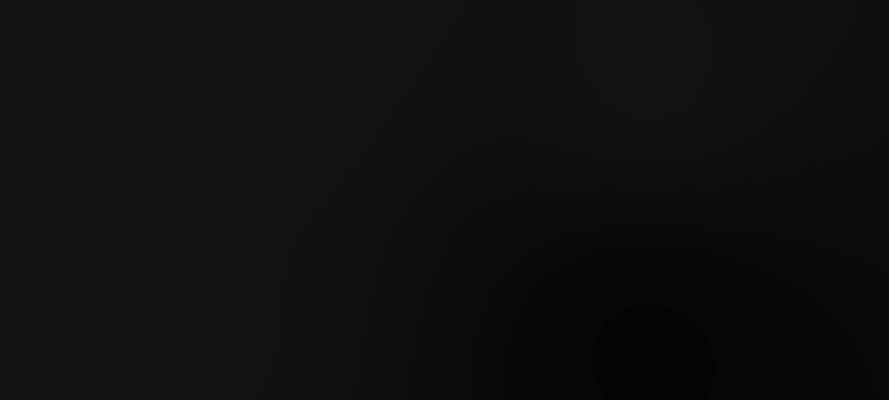 ---
---