Back To The Foredeck

Greetings sports tribe. I have safely made it back to Phuket after a month visiting Australia. Was great to see my family and get out on my sister's boat but so glad to be home. As luck would have it I was home in time for a little regatta and was happy to jump straight back on to beautiful Kinnon - a 44 foot Hanse and the boat I crew on at every opportunity here in Phuket.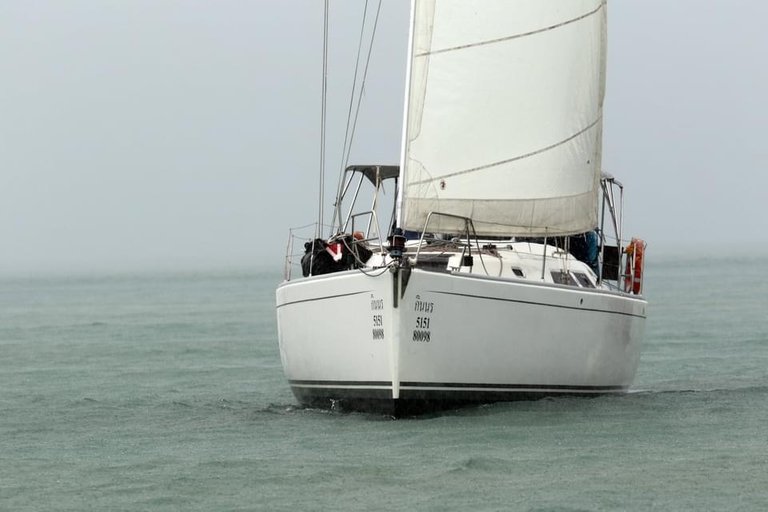 We had a little mismatch of crew on this race as our main guy who does main sail trim was unavailable. So we used 2 new crew who were, shall we say, not quite up to our high standards....;) We have one main prerequisite on the boat - don't talk, just trim. Our main sheet trimmer couldn't bloody keep his mouth shut for more than 3 minutes. It seemed every thought that entered his head fell out of his mouth. LOL, it drove our helmsman mad. I quickly decided that I would run foredeck this day (so as to get away from mr talky!)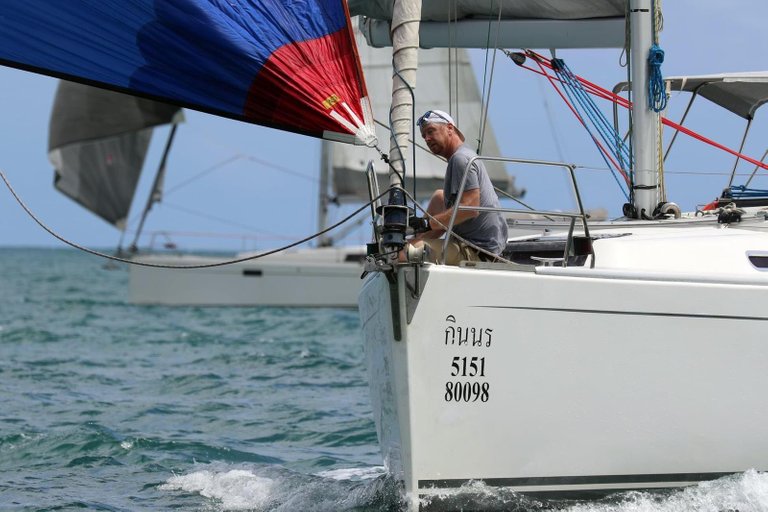 For those of you unfamiliar with sailing and different crew positions the guy on foredeck has a pretty important job. He sets and manages the spinnaker for all the downwind legs, ensures the jibes go smoothly and generally keeps everything under control up there. The hoisting and dousing (lowering) of a large spinnaker is when all kinds of things can go wrong, so you need to be on the ball. Here's a couple pics of what can go wrong, first on the hoist and secondly on the douse.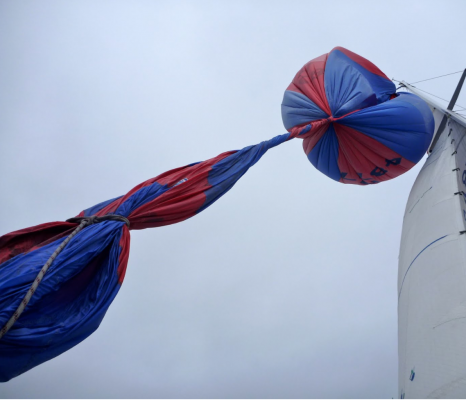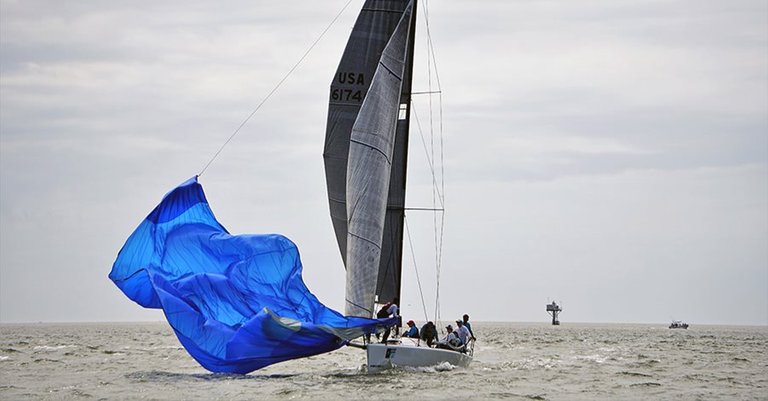 The first image shows what can go wrong if the sail is not packed properly prior to hoisting. It can come out with a terrible twist and if you are unlucky will not correct itself and need taking down, re-packing and re-hoisting - basically losing you that race for certain. The 2nd image is even more of pain in the ass, not dousing as a co-ordinated team can have terrible consequences as the sail can end up in the water and then potentially get sucked under the keel, wrapped on the prop, broken etc etc. If it does get in the sea and then recovered on to deck for packing, now it's full of water and bloody heavy!
So anyway with me on foredeck neither of these things happened and the spinnaker went up and down smoothly each time. The race itself was in The Bay of Phang Nga - this is the large bay filled with islands that separates Krabi from Phuket. Its just stunning though the wind can be very unpredictable.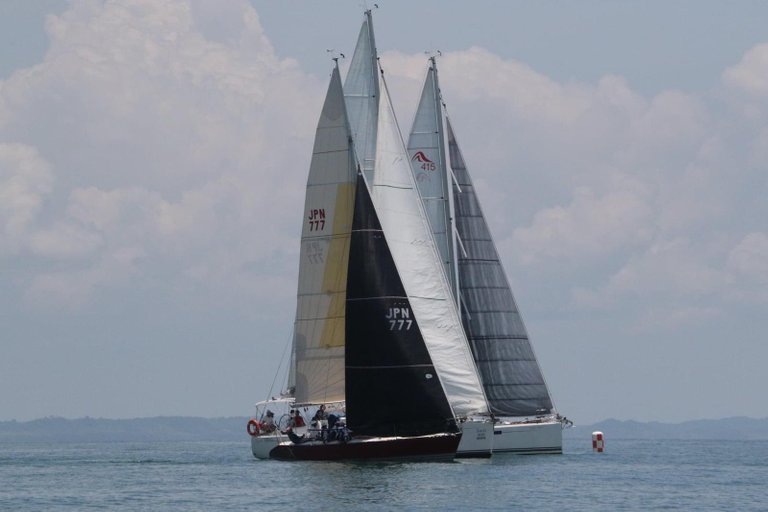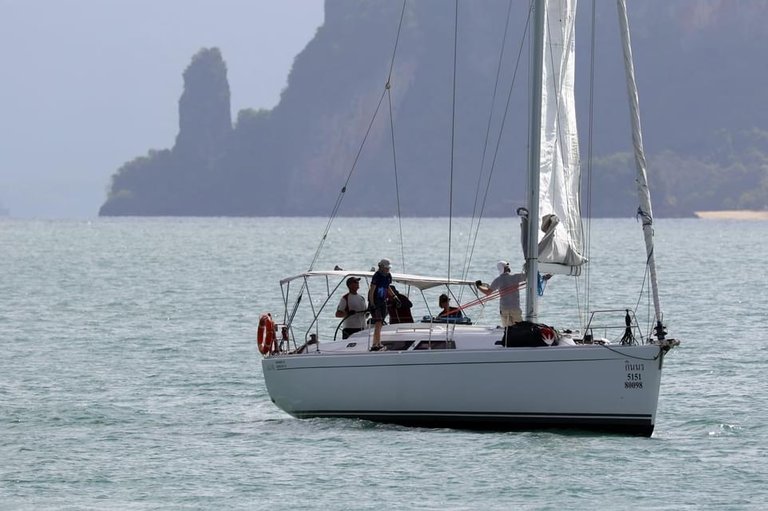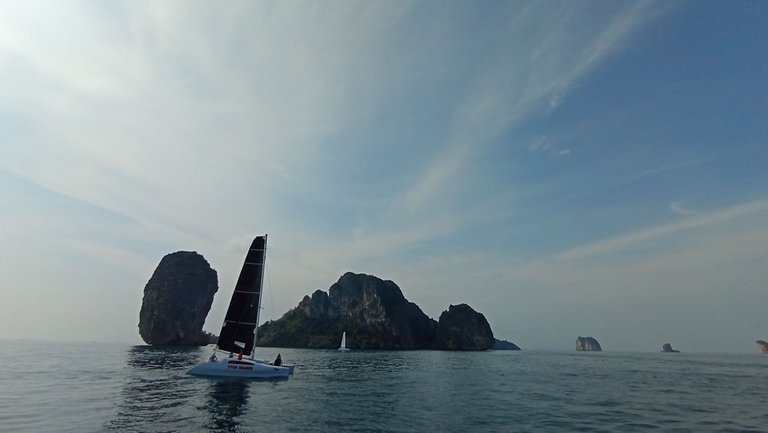 Here's me with the boat owner and dear friend Torben. We love sailing together as mostly we just sail and enjoy the boat, the scenery and the cold beers along the way (no beers during racing)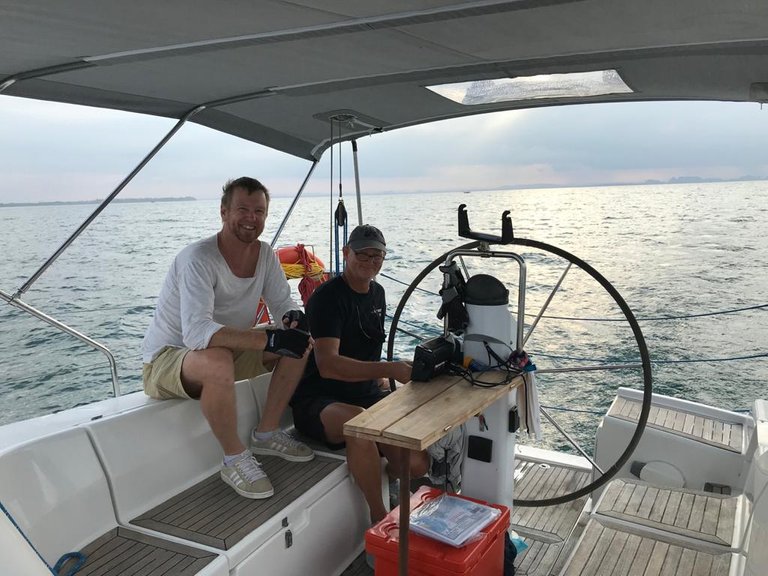 We came third at the end of the day - here's a few more photos - all images were provided by the race organisers and are used with permission.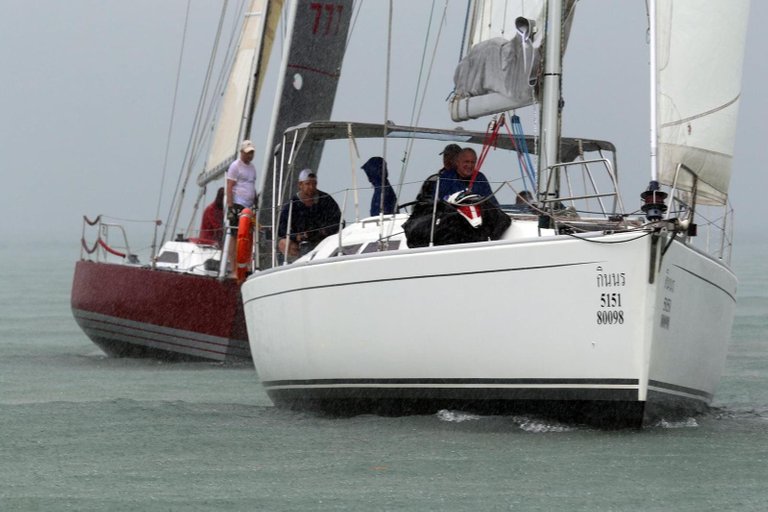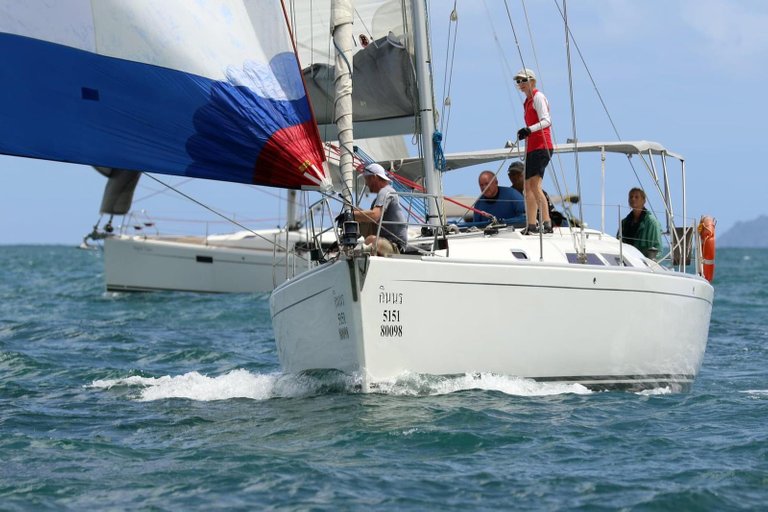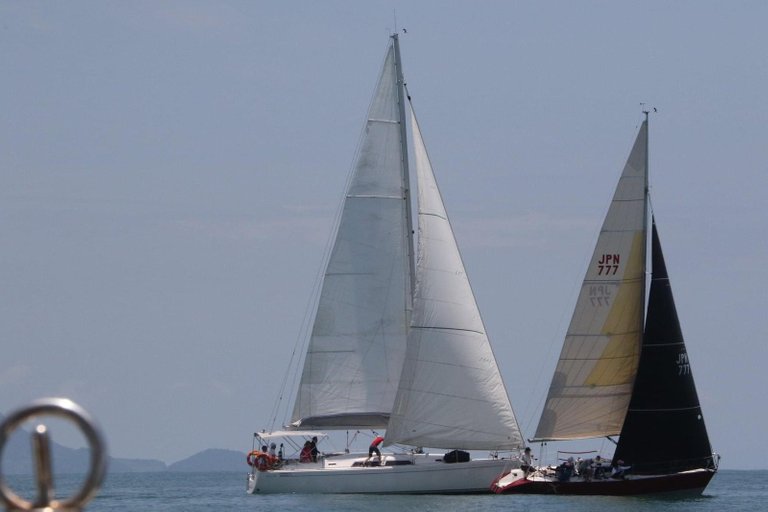 Was a fantastic day out on Kinnon. Hope everyone had a great weekend! I'll be back on the bike soon hitting some of my fave trails and maybe it's time to join those hash clowns one day soon. Surf season is nearly here and I sense a trip to Bali one day soon.....:) Here's a pic of our motley crew at the end of the day.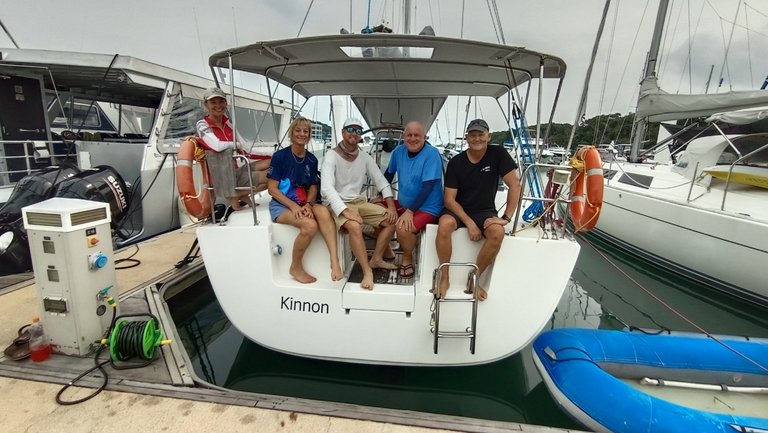 Im Jobiker and I cant handle people that talk too much.....:) Peace!
---
---