[VOD] Paint Sip & Vibe w/ Ms Styles Ep. 5

(Unsupported https://www.vimm.tv/johnspalding/embed?autoplay=0)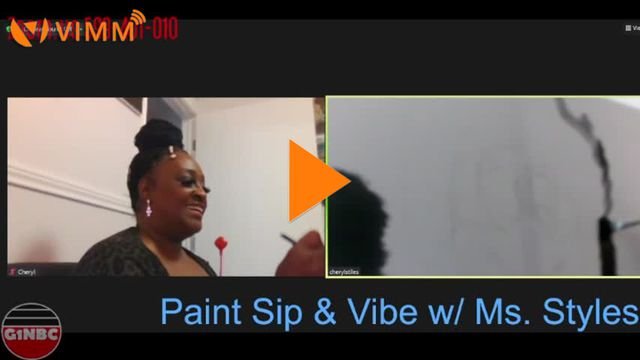 Game (Category): Creativity
Click here to watch the live stream!
---
VOD
Paint Sip n Vibe with MsStyles on @vimm Tuesday's 12pmCST/1pm EST
I'll be sipping on water since my son's kindergarten art class will be watching!
Paint Sip and Vibe with MsStyles 🎨🖌
Join the live or watch and share later
#support
Hosted by John Spalding and G1NBC Cuyahoga County OH
#live
#art
#show
Watch LIVE and comment or join us LIVE on Zoom to be a part of the show.
Broadcast by John Spalding for G1NBC LIVE and G1NBC Cuyahoga County OH
Broadcast in partnership with @g1ntoken and @g1nbcch1 on @vimm and #hive.
---
This post was generated from a live stream on
Vimm.tv
Posted using Dapplr
---
---