Liga Venezolana de Béisbol Profesional | Resumen del Juego 1 de la Gran Final - [ESP-ENG]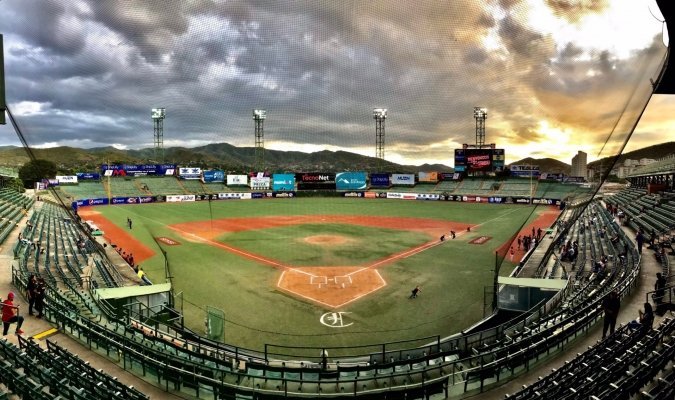 Fuente | Source
¡Hola! Muy buenos días, tardes y noches para toda la comunidad de Hive, en especial para la comunidad de
@FullDeportes
espero que hayan teniendo un estupendo día. A continuación, les hablaré sobre el juego 1 de la Gran Final en la Liga Venezolana de Béisbol Profesional.
Hello! Very good morning, afternoon and evening to the entire Hive community, especially to the @FullDeportes community, I hope you had a great day. Next, I will talk to you about game 1 of the Grand Final in the Venezuelan Professional Baseball League.


Navegantes del Magallanes 5 – 6 Caribes de Anzoátegui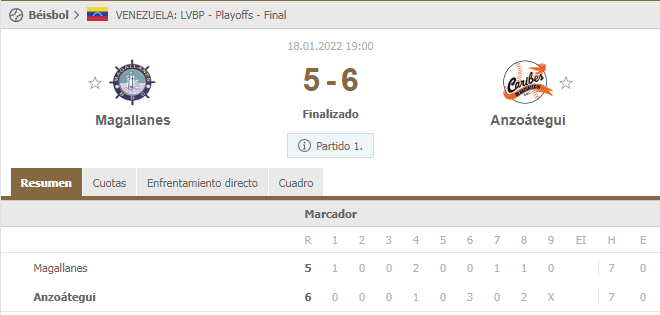 Fuente | Source
En un verdadero toma y dame entre ambas novenas en un verdadero JUEGAZO, los caribes pegan primero en esta gran final, al ganarle a los navegantes en un partido digno de una finalísima que se decidió por pequeños detalles, con un resultado final de 6 carreras por 5, este compromiso se llevó a cabo en el Estadio Alfonzo "Chico" Carrasquel de la ciudad de Puerto La Cruz. Por los locales destacaron a la ofensiva Willians Astudillo bateo de 4-2 con un cuadrangular en el 6to inning con un compañero en base, 3 carreras impulsadas y 2 carreras anotadas, además de Balbino Fuenmayor quien se fue de 4-1 impulsando la carrera de la diferencia en este emocionante compromiso, por los bucaneros destacaron Alejandro De Aza quien bateo de 4-2 con un doble, una carrera impulsada y una carrera anotada, además de Angel Reyes quien se fue de 4-1 con un jonrón solitario en el 1er inning, una carrera impulsada, 2 carreras anotadas y un boleto recibido en este compromiso, el pitcher ganador de este partido fue Lester Oliveros quien trabajo por espacio de un tercio sin permitir carreras, el lanzador derrotado fue Anthony Vizcaya quien permitió 2 carreras limpias, ponchando a 2 rivales en solo un inning de labor, el juego salvado se lo llevo Silvino Bracho (1). Con esto los del estado Anzoátegui con su victoria, empiezan con el pie derecho esta gran final, con récord de 1 victoria y 0 derrotas en 1 partido disputado, mientras que el Magallanes con esta derrota, dejan su record en esta gran final en 0 victorias y 1 derrota en 1 partido disputado.
Navigators of Magallanes 5 – 6 Anzoategui Caribes



In a true give and take between both teams in a true GREAT GAME, the caribes hit first in this great final, by beating the navigators in a game worthy of a final that was decided by small details, with a final score of 6 runs for 5, this commitment took place at the Alfonzo "Chico" Carrasquel Stadium in the city of Puerto La Cruz. For the locals, Willians Astudillo batted 4-2 with a home run in the 6th inning with a teammate on base, 3 runs batted in and 2 runs scored, in addition to Balbino Fuenmayor who went 4-1 driving in the run of the difference in this exciting game, for the Buccaneers Alejandro De Aza batted 4-2 with a double, a run batted in and a run scored, in addition to Angel Reyes who went 4-1 with a solo home run in the 1st inning, an RBI, 2 runs scored and a ticket received in this commitment, the winning pitcher of this game was Lester Oliveros who worked for one third without allowing runs, the defeated pitcher was Anthony Vizcaya who allowed 2 clean runs, striking out 2 opponents in only one inning of work, the saved game was taken by Silvino Bracho (1). With this victory, the Anzoátegui state team starts this grand final on the right foot, with a record of 1 win and 0 losses in 1 game played, while the Magallanes with this defeat, leave their record in this grand final at 0 wins and 1 loss in 1 game played.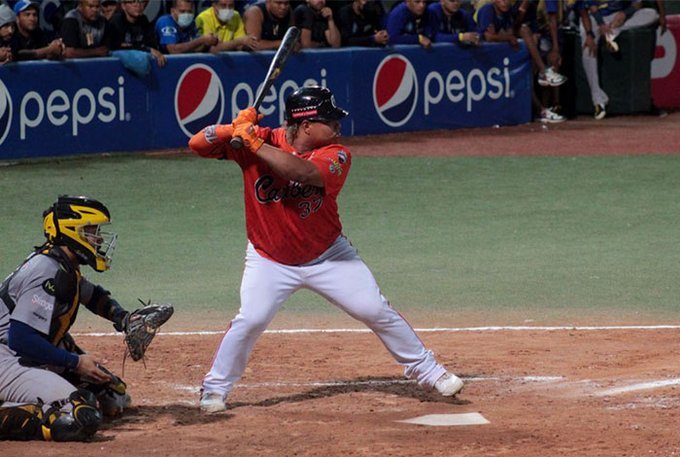 Fuente | Source

Así va la Final de la LVBP

Fuente | Source
Finalizado este primer round de la Gran final, los caribes campeones defensores hicieron valer su localía ante navegantes en un cerrado partido en donde los orientales supieron aprovechar las oportunidades del picheo filibustero para llevarse este lauro. Los locales vinieron de atrás perdiendo 3 carreas por 1 en el 6to inning y al final se llevaron este partidazo, mucho que opinar y comentar en este partido por parte de ambas novenas sobre todo para el Magallanes, no capitalizo los momentos en donde podían hacer o fabricar más carreras en algunos pasajes del juego, el 6to inning para mí fue un antes y un después en el compromiso donde Anzoátegui empato y se fueron arriba, mucho trabajó de más para el lanzador abridor de la nave Junior Guerra y el descontrol de Anthony Vizcaya con sus 2 wild pitch fueron determinante en la derrota del Magallanes y en este compromiso. Por Anzoátegui, el cuadrangular de dos carreras de Astudillo que también sumó su gran defensa, además del hit de Balbino clave cuando decidieron lanzarle, creo que pesaron para este buen triunfo anzoatiguense, que además saben aprovechar los errores del rival y eso demuestra la experiencia u oficio que tiene esta divisa y un dato curioso de los orientales es que las 4 veces que logró ganar el campeonato ganó el primer juego de la serie final. 2010/2011, 2014-2015, 2017-2018 y 2020-2021, será una señal. Este juego 1 estuvo lleno de mucha acción si así es la lluvia que no escampe. Esperemos que el resto de juegos sean igual de emocionantes para los que amamos y disfrutamos este deporte, para el espectador neutral, es una bomba está serie de Magallanes y Caribes, definitivamente el equipo que cometa menos errores se llevara el campeonato. Este primer juego de la final es una confirmación de que nos espera una emocionante serie en los próximos días.
Here's how the LVBP Final is going
At the end of this first round of the Grand Final, the defending champion caribes asserted their locality against navegantes in a close game where the easterners were able to take advantage of the opportunities of the pitching to take this victory. The locals came from behind losing 3 runs to 1 in the 6th inning and in the end they took this great game, there was a lot to say and comment on this game by both teams especially for Magallanes, they did not capitalize on the moments where they could make more runs in some parts of the game, The 6th inning for me was a before and after in the commitment where Anzoátegui tied and went up, a lot of overwork for the starting pitcher of the ship Junior Guerra and the lack of control of Anthony Vizcaya with his 2 wild pitches were decisive in the defeat of Magallanes and in this commitment. For Anzoátegui, the two-run homer of Astudillo who also added his great defense, in addition to the key hit of Balbino when they decided to pitch to him, I think they weighed for this good Anzoáteguense triumph, who also know how to take advantage of the opponent's mistakes and that shows the experience or trade that this currency has and a curious fact of the easterners is that the 4 times they managed to win the championship they won the first game of the final series. 2010/2011, 2014-2015, 2017-2018 and 2020-2021, it will be a sign. This game 1 was full of a lot of action if that's the way the rain is let it not rain. Hopefully the rest of the games will be just as exciting for those of us who love and enjoy this sport, for the neutral spectator, this series between Magallanes and Caribes is a bomb, definitely the team that makes less mistakes will win the championship. This first game of the final is a confirmation that an exciting series awaits us in the coming days.


Próximo Partido

Fuente | Source
El segundo partido de la final será este miércoles 19 a las 7 de la noche hora venezolana, en el Estadio Alfonso "Chico" Carrasquel de la ciudad de Puerto la Cruz. La serie esta 1-0 a favor de Caribes de Anzoátegui.
Next Match
The second game of the final will be played this Wednesday 19 at 7:00 p.m. Venezuelan time, at the Alfonso "Chico" Carrasquel Stadium in the city of Puerto la Cruz. The series is 1-0 in favor of Caribes de Anzoátegui.


Muchas gracias por tomar parte de tu tiempo en leer esto en verdad que estoy muy contento, si te gusto déjame un comentario y ayúdame a compartirlo para que llegue a más personas que a ti no te cuesta nada y a mí me ayudaría muchísimo.
Thank you very much for taking part of your time to read this, I am very happy, if you like it, leave me a comment and help me to share it so that it reaches more people, it doesn't cost you anything and it would help me a lot.

Traducido con www.DeepL.com/Translator (versión gratuita).
Translated with www.DeepL.com/Translator (free version).
Dios los bendiga a todos. | God bless you all.

---
---