[ESP-ENG] Rappel en puente (descenso en cuerda) / Bridge rappelling (rope descent)

🌞🕶️🌄 Rappel en puente / Bridge rappelling
| | |
| --- | --- |
| Amanece en la Ciudad de Caracas y nos dirigimos al puente ubicado en Altamira. La zona es una autopista que durante los fines de semana se encuentra cerrada hasta el medio día 🕛 para que las personas realicen actividades deportivas (ciclismo 🚴, skate🎿, entre otros). Nosotros hoy vamos hacer Rappel con "Rumbo Extremo" 🖖 🤸‍♂️ | It dawns in the City of Caracas and we go to the bridge located in Altamira. The area is a highway that during the weekends is closed until noon 🕛 so that people carry out sports activities (cycling 🚴, skateboarding 🎿, among others). Today we are going to do Rappel with "Rumbo Extremo" 🖖 🤸‍♂️ |
💖 💛 💖 💖 💛 💖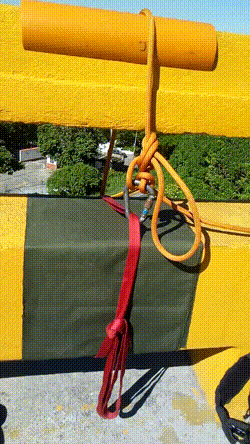 💖 💛 💖 💖 💛 💖
¿Qué es el Rappel? / What is Rappelling?
Es el descenso o ascenso de superficies verticales, que mediante anclajes y seguros a nuestro cuerpo nos generan confort para realizar la actividad, disfrutar la sensacion de estar en el aire y ver el paisaje. 🤸‍♂️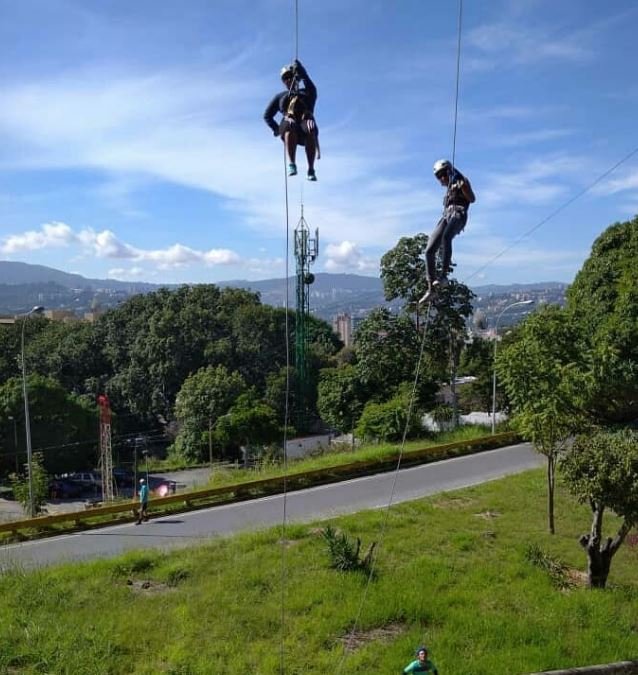 It is the descent or ascent of vertical surfaces, which through anchors and insurance to our body generate comfort to carry out the activity, enjoy the sensation of being in the air and see the landscape. 🤸‍♂️
Tipos de anclajes, y equipos de protección personal.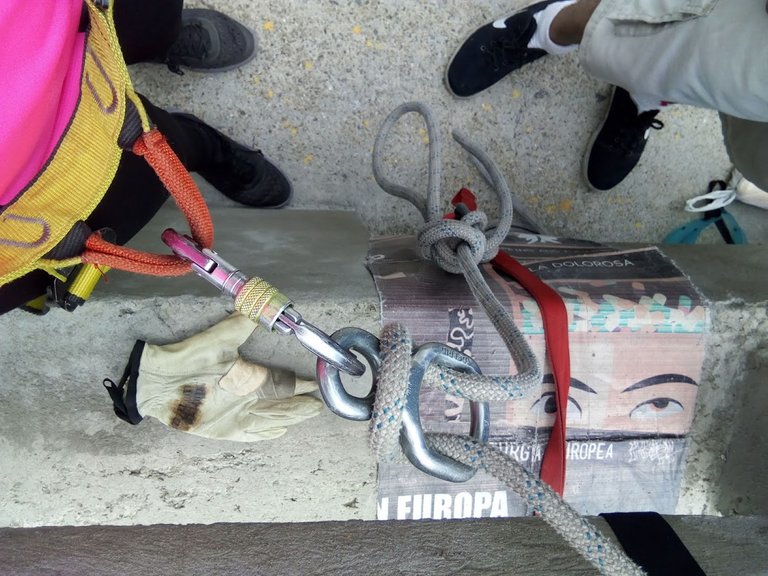 💖💖
Types of anchors, and personal protection equipment.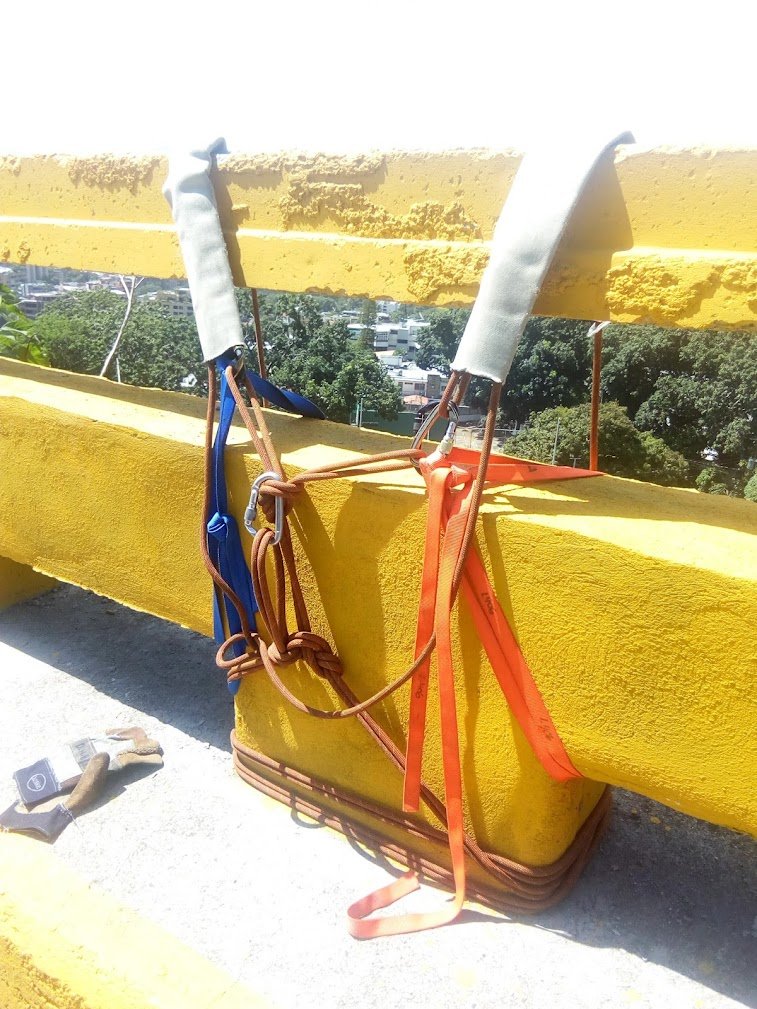 ¡Comenzamos! / ¡Let's Start!!
El personal te enseñara las maniobras a realizar para tener la estabilidad y seguridad en el descenso. 😮😬🤩 (colocate tus guantes, casco y arnes de seguridad).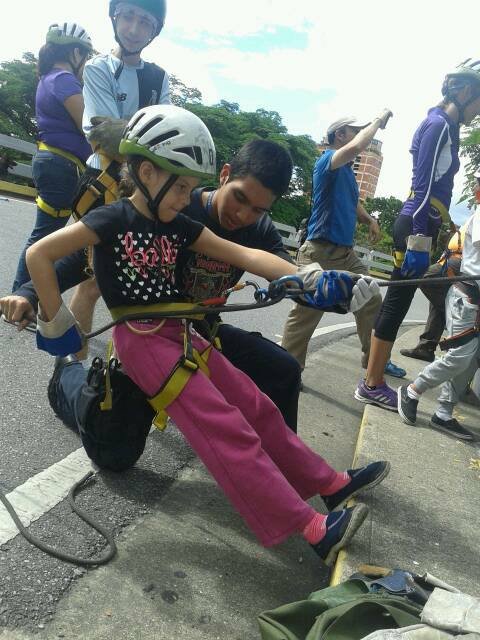 The staff will teach you the maneuvers to perform to have stability and safety in the descent. 😮😬🤩 (put on your gloves, helmet and safety harness).
Después / After: 🤾‍♂️
| El Paso mas Dificil | The Hardest Step |
Pasar de un lado al otro en el puente siempre es dificil para mi, me genera miedo y vertigo, pero una vez superado solo queda disfrutar.
💥
Going from one side to the other on the bridge is always difficult for me, it generates fear and vertigo, but once I get over it, the only thing left to do is enjoy.
💥

Descenso Frontal / Front Descent❕😮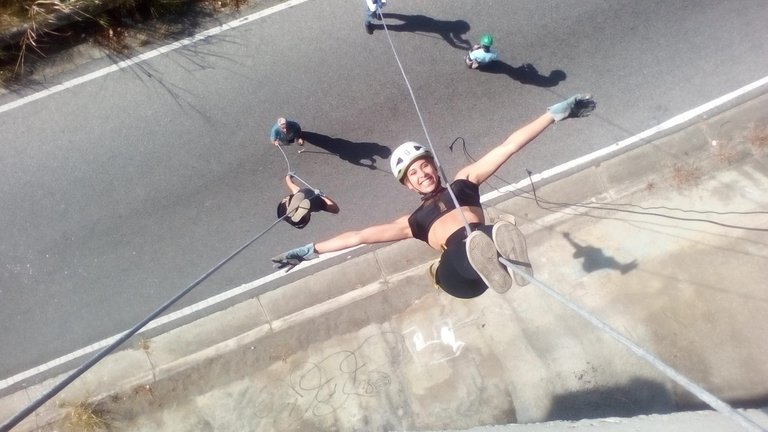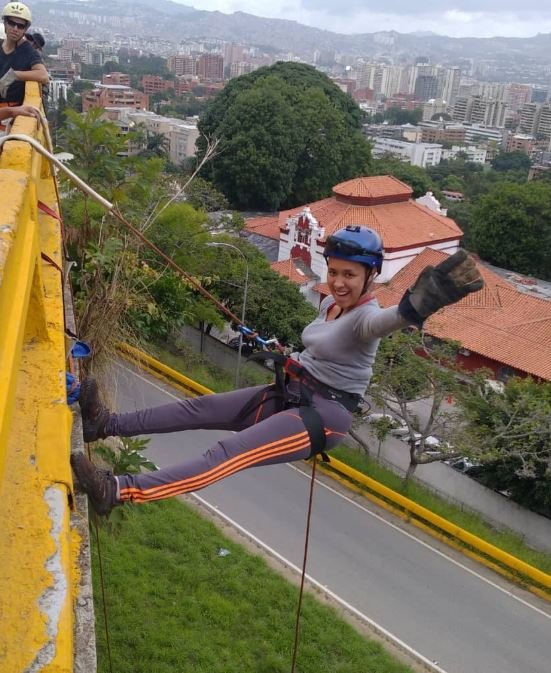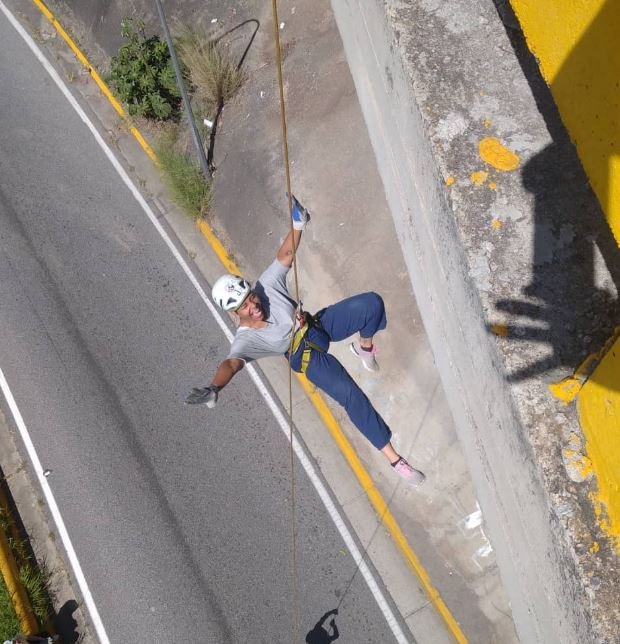 ¡Equipo de Trabajo Extremo! / Extreme Work Team!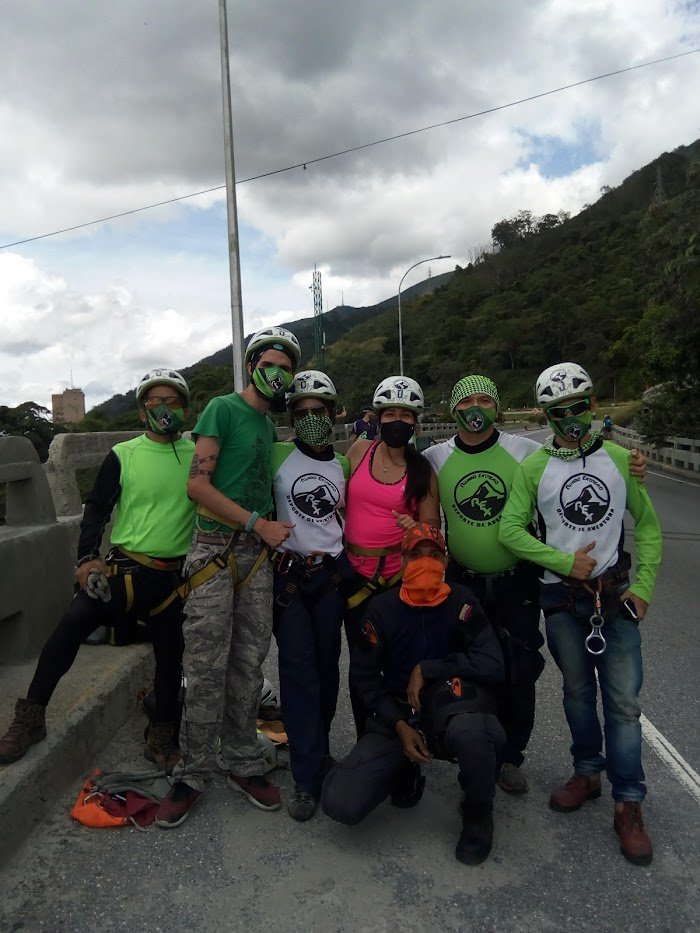 Perrito guardian de los visitantes / Visitors guard dog. wof* 🐕🐶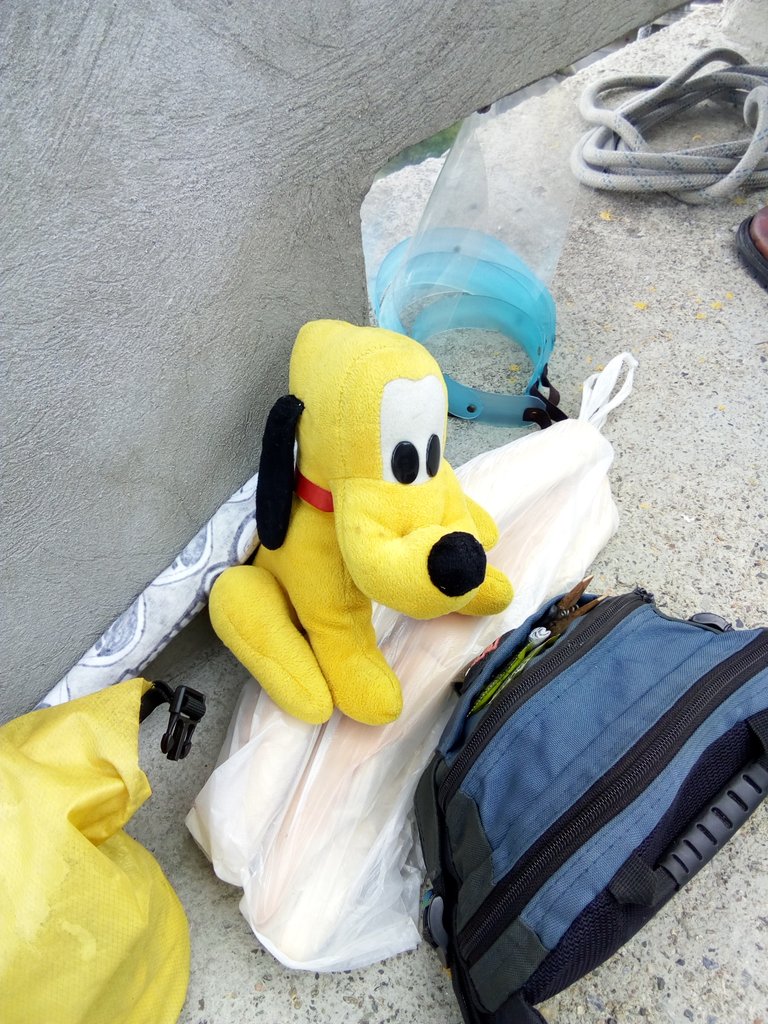 Durante el día puedes consumir heladitos y refrescarte. Nosotros probamos Coco y Chocolate.🍫🤤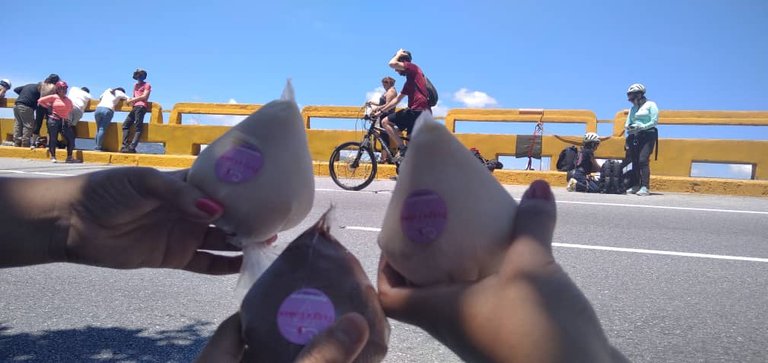 During the day you can consume ice cream and refresh yourself. We tried Coco and Chocolate.
❤️
Pero lo mejor de todo es el equipo que te presta una atención de calidad y a pesar del miedo te hace sentir segura con su apoyo.
But best of all is the team that gives you quality care and despite the fear makes you feel safe with their support.
| | |
| --- | --- |
| Espero que mi amigo se anime a unirse a la blockchain de Hive y compartir juntos así el trabajo que realiza, de verdad pasas un día diferente y entretenido. | I hope that my friend is encouraged to join the Hive blockchain and share together the work he does, you really spend a different and entertaining day |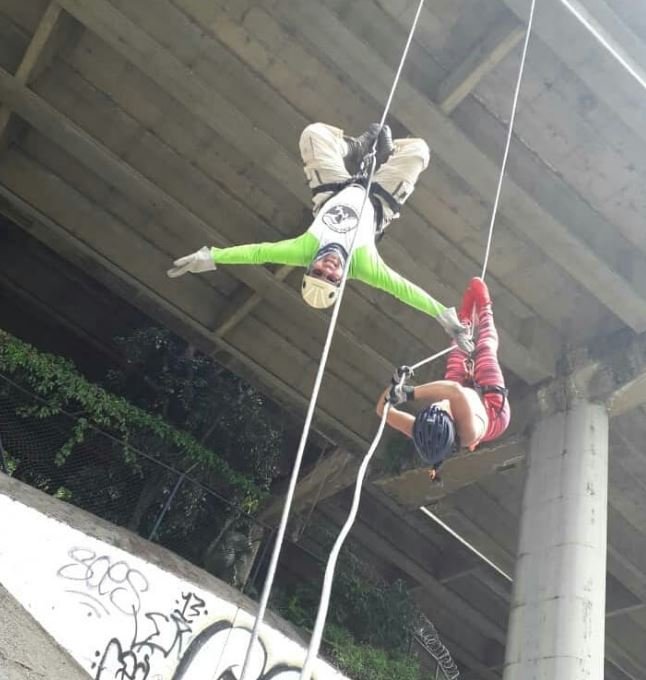 | | |
| --- | --- |
| Las imágenes sirven para hacerte sentir cerquita de nuestra experiencia y me gustaría saber: | The images serve to make you feel close to our experience and I would like to know: |
¿Te atreves? / Do you accept the challenge??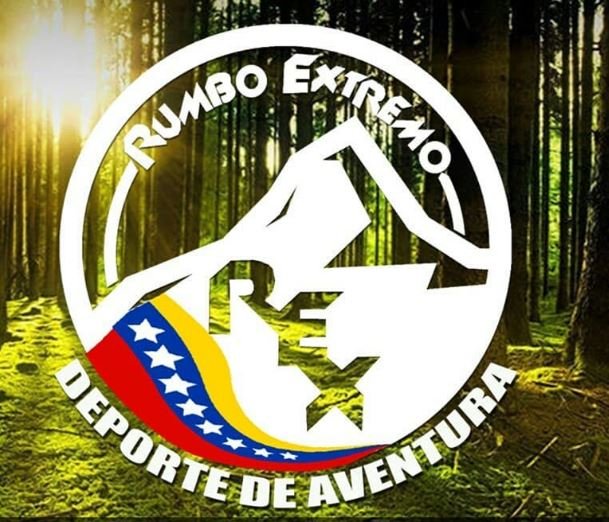 Follow us:
https://www.instagram.com/rumboextremo/
---
---