ECU 🆚 QAT: Ecuador Historico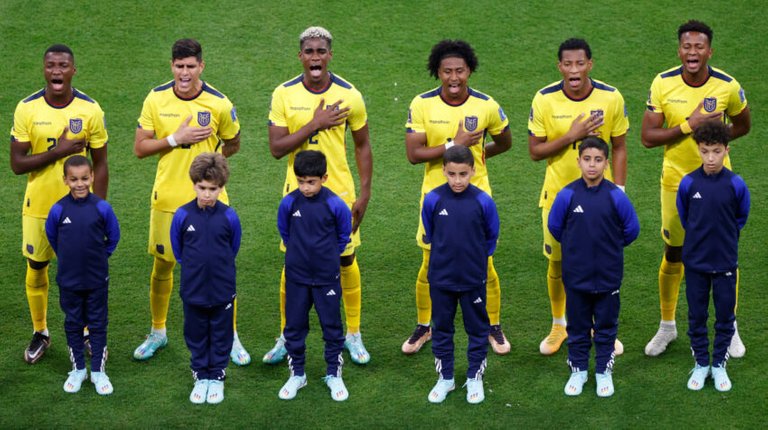 EFE
---
La alegría de más de 18 millones de Ecuatorianos ha vuelto y se hizo sentir en varios lugares, tanto de la capital ecuatoriana, como del resto de esta bonita nación de América. Como ya lo dije en mi anterior post, con Venezuela nunca tuve la oportunidad de vivir la clasificación a un mundial y ahora viviendo en Ecuador, me gustaría poder compartirles la euforia y emoción que se siente para aquellos que aman el futbol, y confían en su selección nacional.
Ecuador debuta con una victoria histórica tanto para la nación como para las estadísticas del futbol, un partido con polémicas desde antes del pitazo inicial y que es el único partido del día, pero que dio inicio a la copa del mundo.
The joy of more than 18 million Ecuadorians has returned and was felt in several places, in the Ecuadorian capital as well as in the rest of this beautiful nation of America. As I said in my previous post, with Venezuela I never had the opportunity to live the qualification to a World Cup and now living in Ecuador, I would like to share with you the euphoria and excitement felt by those who love futbol, and trust in their national team.
Ecuador debuts with a historic victory both for the nation and for futbol records, a game with controversy from before the opening whistle and which is the only game of the day, but which kicked off the world cup.
POS
TEAM
GAME
WINS
DRAWS
LOSSES
PTS
1
ECU
1
1
0
0
3
2
SEN
0
0
0
0
0
3
NED
0
0
0
0
0
4
QAT
1
0
0
1
0
Todo comenzó con la que para mí, y permítanme la opinión personal, fue la mejor inauguración de un mundial en la historia, o al menos aquellas que recuerdo desde 2002; Una ceremonia cargada de detalles, con música agradable, y que se transformó más que en una presentación, en una suerte de oda u homenaje a la FIFA y a la historia futbolística de los mundiales. Cargada como siempre con mensajes de igualdad, unión, deportividad y respeto, esta ceremonia fue la previa perfecta al inicio de esta copa, cargada ya de múltiples polémicas.
It all began with what for me, and allow me to express my personal opinion, was the best opening of a World Cup in history, or at least those I remember since 2002; a ceremony full of details, with pleasant music, and that became more than a presentation, in a sort of ode or tribute to FIFA and to the World Cup's futbol history. Loaded as always with messages of equality, unity, sportsmanship and respect, this ceremony was the perfect prelude to the start of this cup, already marked by multiple controversies.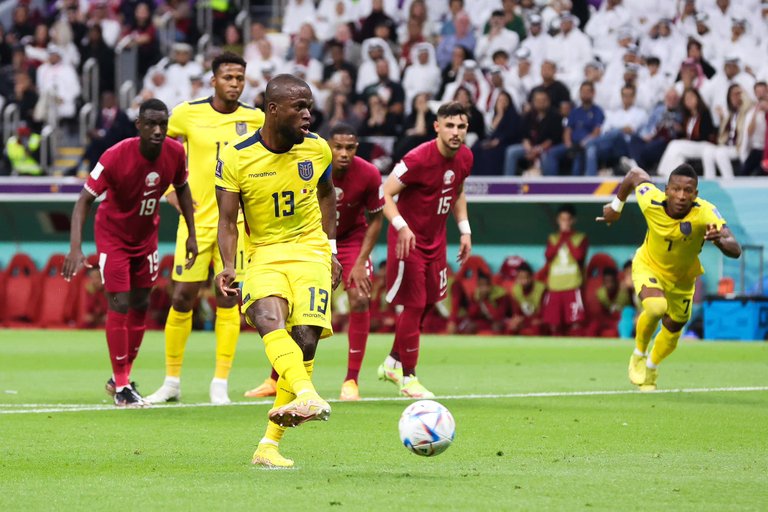 Fuente
Pero aquí vengo a hablarles de futbol y eso es lo que nos dieron las selecciones de Qatar y Ecuador el día de hoy. Por una parte, pudimos por fin observar a una selección Qatarí de la que muy poco se sabía, ya que se mantuvieron en un hermetismo extremo donde ni siquiera la prensa del país anfitrión tuvo acceso a los amistosos o los entrenamientos, una selección totalmente sorpresiva para todos los presentes.
Por otra parte, el aspecto deportivo de Ecuador no presentó mayor sorpresa más que Hernán Galindez asumiendo la titularidad en la portería por sobre Domínguez; Pero los últimos 3 días se habló de un supuesto soborno que ascendía los 7 millones de dólares para que los jugadores de Ecuador no marcaran durante el partido inaugural, rumor que queda totalmente descartado luego del buen partido que tuvo cada jugador de la Tri.
But today I am here to talk about futbol and that is what the Qatar and Ecuador national teams gave us today. On the one hand, we were finally able to observe a Qatari team of which very limited information was known, since they were kept in an extreme secrecy where not even the press of the host country had access to the friendlies or training sessions, a totally surprising selection for all present.

On the other hand, the sporting aspect of Ecuador did not present any major surprise other than Hernán Galindez assuming the starting goalkeeper position over Domínguez; but the last 3 days there was talk of an alleged bribe amounting to 7 million dollars so that the players of Ecuador would not score during the opening game, a rumor that is completely discarded after the good game that each player of La Tri had.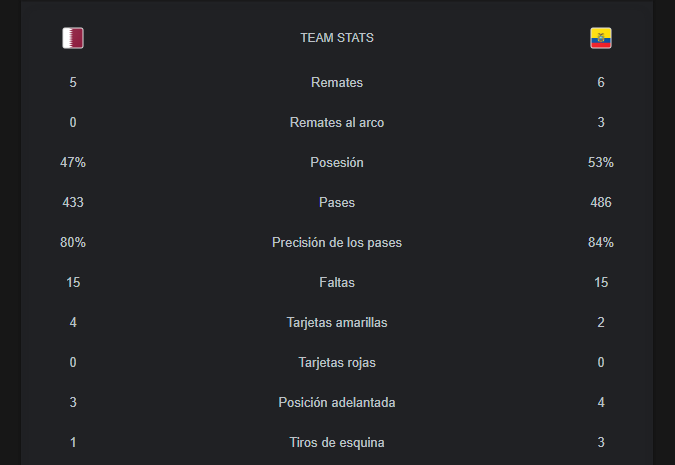 )
Google Stats
Lo que estadísticamente parece un partido equilibrado y que basado en los resultados históricos de estas selecciones podría ser un partido competitivo, se vio como un partido donde solo una selección domino durante los 90 minutos, Ecuador fue muy superior y presentó una ofensiva que desmontó toda la estrategia agresiva que prometía el director técnico de Qatar Sanchez Bas.
La velocidad y precisión de Almoez Ali y Akram Afif no se pudieron apreciar, ya que a pesar de ser los más destacados del combinado Catarí, fue poco lo que pudieron hacer en ataque, basando todo su partido en la recuperación de balones en medio campo, esto debido a un Ecuador que se mantuvo todo el partido presionando y filtrando balones ante una enorme defensa de Qatar con línea de 5 y por momentos pasaba a ser de 7 jugadores.
What statistically looks like a balanced match and that based on the historical results of these teams could be a competitive match, turned out to be a match where only one team dominated during the 90 minutes, Ecuador was far superior and presented an offense that dismantled all the aggressive strategy that Qatar's technical director Sanchez Bas promised.

The speed and precision of Almoez Ali and Akram Afif could not be appreciated, because despite being the most prominent of the Qatar team, they could do nothing much in attack, basing their entire game on the recovery of balls in midfield, this due to an Ecuador that kept pressing and filtering balls all game against a huge Qatari defense with a line of 5 and at times became a line of 7 players.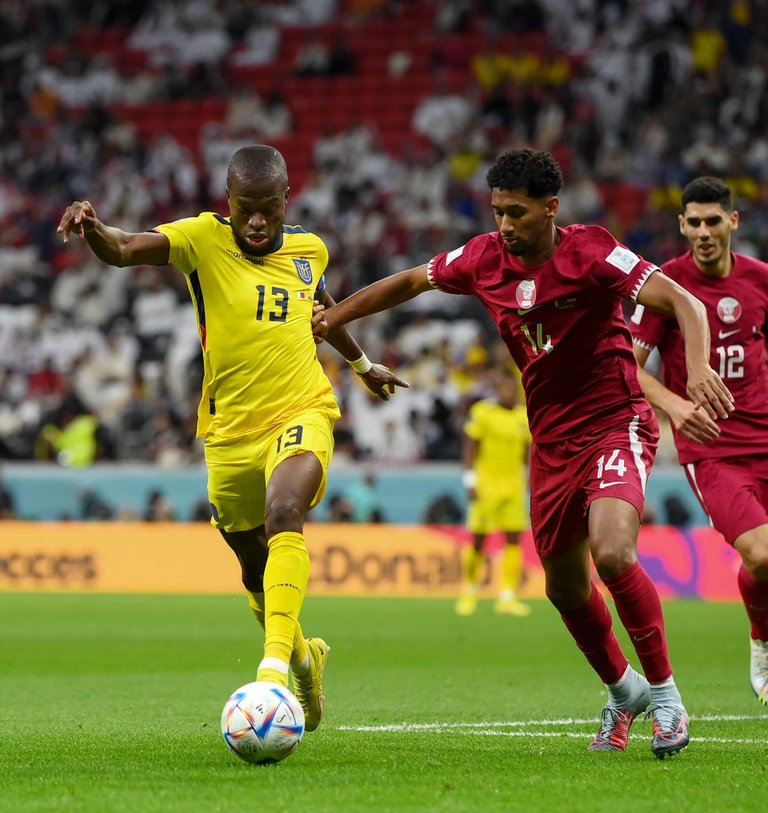 Fuente
En Ecuador, las posibles dudas que se tenían para con Gustavo Alfaro y la presión mediática impuesta sobre Enner Valencia por su falta de gol deben quedar de lado, el profesor Alfaro le confió nuevamente la banda de capitán y la titularidad, y Enner respondió, no con uno, sino con tres golazos aunque uno de ellos anulados.
Hablando de eso, primer gol del mundial, primera polémica de la FIFA y primer fallo arbitral del VAR, un gol anulado por una posición adelantada, cuando ante las cámaras de todo el mundo se pudo apreciar claramente que había jugadores de Catar durante todo momento por delante del jugador Ecuatoriano. Pero así es el 'Nuevo futbol' y a pesar de estos fallos que arruinan el espectáculo, al estar apenas en el minuto 2 con 40 segundos, me sorprendió la rápida recuperación de la Tri para continuar el partido sin hacer mayor reclamo y centrarse en su objetivo.
In Ecuador, the possible doubts about Gustavo Alfaro and the media pressure imposed on Enner Valencia for his lack of goals should be put aside, Professor Alfaro entrusted him once again with the captain's armband and the starting role, and Enner returned, not with one, but with three great goals, although one of them was disallowed.

Speaking of which, first goal of the World Cup, first FIFA controversy and first VAR refereeing failure, a goal annulled for an offside position, when before the cameras of the whole world it could be clearly seen that there were Qatar players all the time in front of the Ecuadorian player. But that's the 'New Soccer' and despite these failures that ruin the show, being only in the second minute with 40 seconds, I was surprised by the quick recovery of La Tri to continue the game without making further claims and focus on their objective.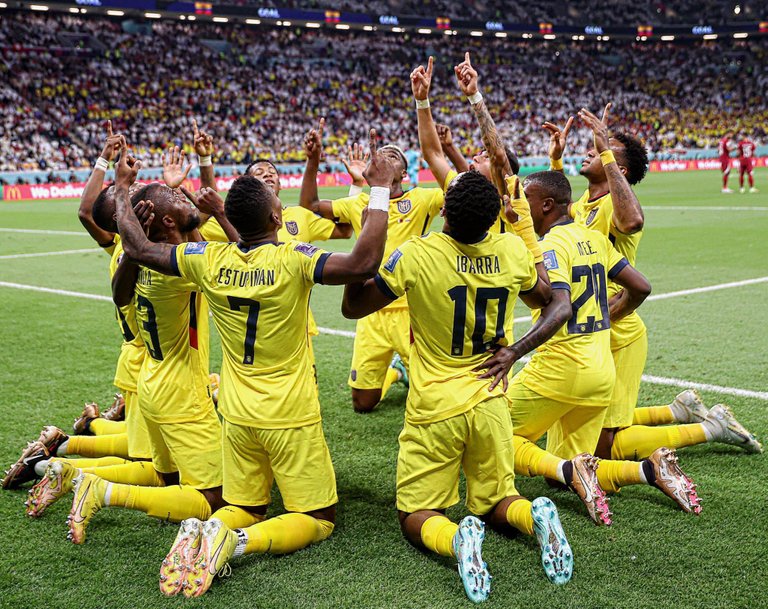 Fuente
El fallo arbitral no detuvo la presión de Ecuador, logrando que tras un pase que habilitaba a Enner Valencia este quedara solo contra el portero Al Sheeb quien recurrió a un leve toque que termino en una falta, como resultado Amarilla para el guardameta y penal para ecuador, convertido de forma certera y despejando cualquier duda ante los ya fallados penales de Enner durante amistosos y eliminatorias.
El 0-1 pareció un balde de agua fría para el juego de Qatar, ya que durante el resto de la primera mitad, tanto que para el minuto 31' y tras un centro de otro de los destacados de Ecuador Angelo Preciado, Enner Valencia, esta vez con la cabeza, logra conseguir el segundo gol partido.
The referee's decision did not stop Ecuador's pressure, and after a pass that enabled Enner Valencia, he was left alone against the goalkeeper Al Sheeb who resorted to a slight touch that ended in a foul, resulting in a yellow card for the goalkeeper and a penalty for Ecuador, converted successfully and clearing any doubts about Enner's failed penalties during friendlies and qualifiers.

The 0-1 seemed like a bucket of cold water for the Qatar game, as for the rest of the first half, so much so that by minute 31' and after a cross from another of Ecuador's outstanding players Angelo Preciado, Enner Valencia, this time with his head, manages to get the second goal of the match.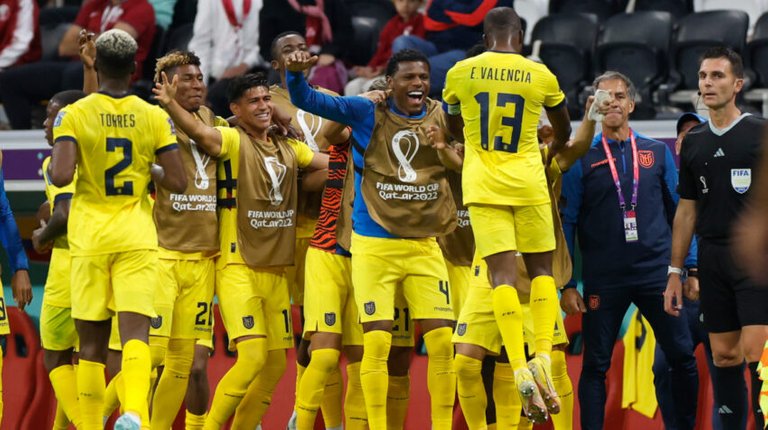 EFE
Con el partido 0-2 las faltas no tardaron en llegar sobre Enner Valencia, quien se resintió y aunque continuo jugando parte de la segunda mitad, pidió el cambio evidentemente adolorido, y también como precaución para cuidarse; Enner con esto suma su 5to gol en 4 partidos en copas mundiales, un histórico para la Tri.
La Segunda mitad no fue mucho más destacable, manteniendo la presión la selección de Ecuador y la selección Catarí difícilmente pudiendo hacer más de 3 pases continuos, a pesar de ser una selección cuyo juego se dice se basa en eso; Terminando el partido con la gran mayoría de minutos jugados en el Área de Catar y con solo una única llegada de peligro para los anfitriones.
With the game 0-2 the fouls did not take long to arrive on Enner Valencia, who was resentful and although he continued playing part of the second half, he asked for the change evidently in pain, and also as a precaution to take care of himself; Enner with this adds his 5th goal in 4 games in World Cups, a historical goal for La Tri.

The second half was not much more remarkable, keeping the pressure on the Ecuadorian team and the Qatari team hardly being able to make more than 3 continuous passes, despite being a team whose game is said to be based on that; Ending the match with the vast majority of minutes played in the Qatari area and with only a single dangerous arrival for the hosts.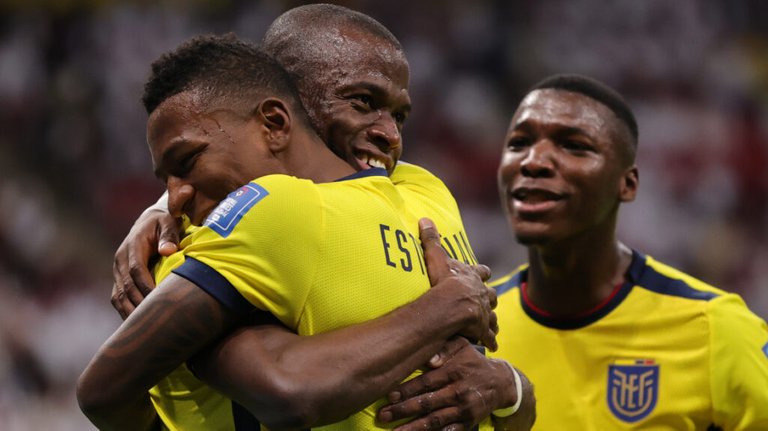 EFE
Finalizado el partido 0-2, Ecuador se convierte en la primera selección en vencer al equipo anfitrión en un partido inaugural, Enner se convierte en el goleador de la Tri con 37 tantos y el mayor goleador de Ecuador en mundiales; A pesar de este maravilloso resultado, la copa mundial no da demasiado tiempo para celebraciones, y ya Ecuador tiene la vista en su siguiente partido el viernes 25 contra la selección de Holanda, partido donde se encontraran contra el favorito del grupo A, a quien podremos ver el día de mañana en su partido debut contra Senegal.
Y con esto me despido, no sin antes invitarles a seguir de cerca los resultados de Ecuador usando en redes sociales la etiqueta #HaremosHistoria, etiqueta que está siendo claramente cumplida por esta joven selección llena de motivación.
After the game ended 0-2, Ecuador becomes the first team to beat the host team in an inaugural match, Enner becomes the scorer of La Tri with 37 goals and the highest scorer of Ecuador in World Cups; Despite this wonderful result, the World Cup does not give too much time for celebrations, and Ecuador already has its eyes on its next game on Friday 25 against the Netherlands, a match where they will meet the favorite of group A, who we will see tomorrow in their debut match against Senegal.

And with this I say goodbye, but not before inviting you to follow closely the results of Ecuador using the hashtag #HaremosHistoria on social networks, a hashtag that is clearly being fulfilled by this young team full of motivation.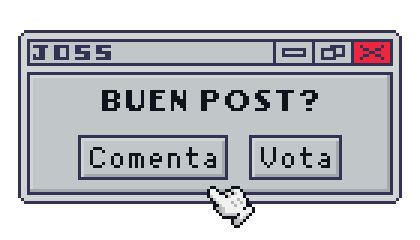 1. Flags for the charts, courtesy of Emojipedia and available for public use.
---
---