Erling Haaland possibly on the move !!

Erling Haaland is on the move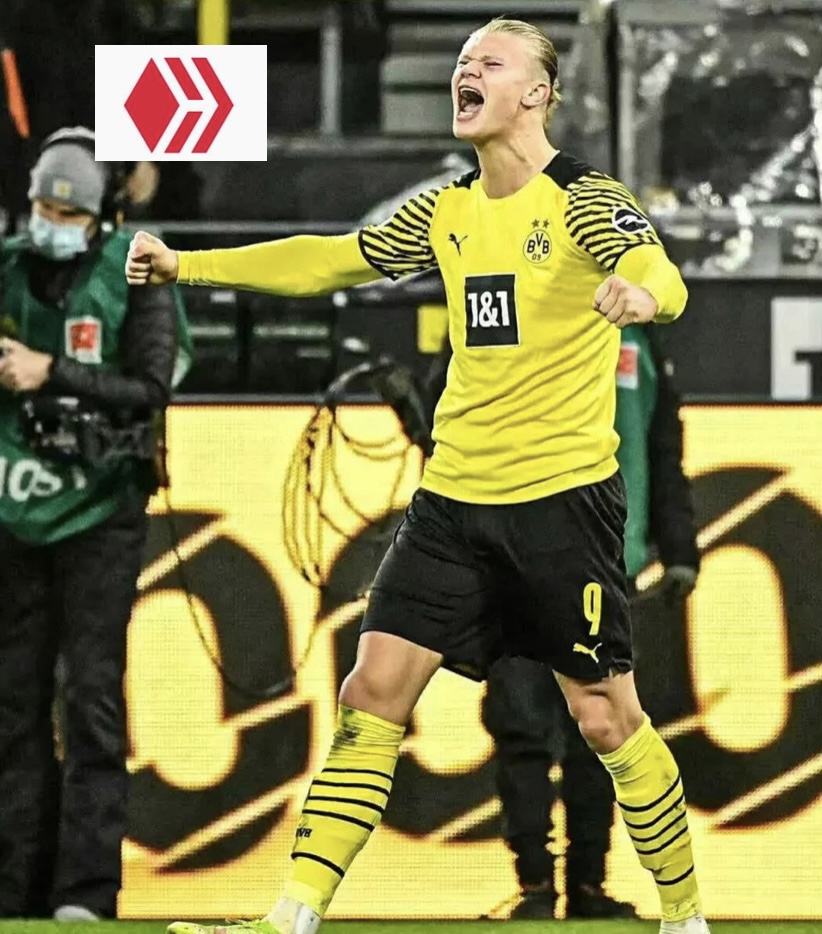 SOURCE
Hello friends of the Sportstalk community I hope you are well, today I wanted to share with you a very important news in the football world and especially in the Premier League. Yesterday it was announced that Pep Guardiola's Manchester City would have finalized an agreement with Borussia Dortmund for the Norwegian striker Erling Haaland, according to English media the deal could be announced this week, the supposed price for which the player would be part of the English team would be a figure of around 63 million pounds. The English team has decided to remain silent and have neither confirmed nor denied the news. This transfer of the Norwegian player would undoubtedly be one of the most important moves of the summer market, it has been known for some time that Guardiola has wanted a reference striker for his team and had already sought him in previous markets when they tried to sign Kane, a move that never materialized.
Erling Haaland is 21 years old and in his short career in professional footbal he has shown that he is a real goal scoring machine, he debuted 3 months before his 16th birthday in his hometown team Byrne, later he was acquired by Molde where with only 16 years old he began to consolidate as a promise, he scored in his debut with the team and ended up being the top scorer of the team scoring 16 goals in 30 games with only 18 years old. Then came his passage through RB Salzburg where he broke records in the Champions League scoring in his first 5 consecutive games, he had very good performances leaving 17 goals in 16 games including 4 hat-tricks with the Austrian team, these impressive performances led him to sign for Dortmund where the rest is history, until today he has scored 61 goals in 66 games averaging almost 1 goal per game, he is also the youngest player to get 20 goals in the Champions League. Throughout his career he has left impressive numbers, scoring 94 goals in 112 appearances.

SOURCE
Personally I think that City would sign a player who can set the tone for many years, a striker with an impressive physique and who understands the game perfectly, being so young he has a lot of potential to grow and could become a reference not only of the team but of the Premier League, it will be interesting to see how Guardiola will integrate him to his style of play which is quite different to what Haaland is used to play, I also think that being so young he has a lot to learn and under the command of one of the best coaches in the world he can only improve and bring out his best attributes, I also think he will play in perhaps the best league in the world and will compete year after year for the Champions League for all this I think he would have a bright future in this team, in addition to all this Erling Haaland is a known fan of Manchester City, where his father played and even was the team of his retirement, in short, I think Haaland would land in the right destination for him, in a league where his physical attributes will favor him and also under the command of the right coach to help him grow.
That's all folks, I hope you liked it, let me know what you think about this possible transfer that is almost a fact.
---
---