NBA: Conference Finals approaching
NBA: Conference Finals approaching. Prediction and Analysis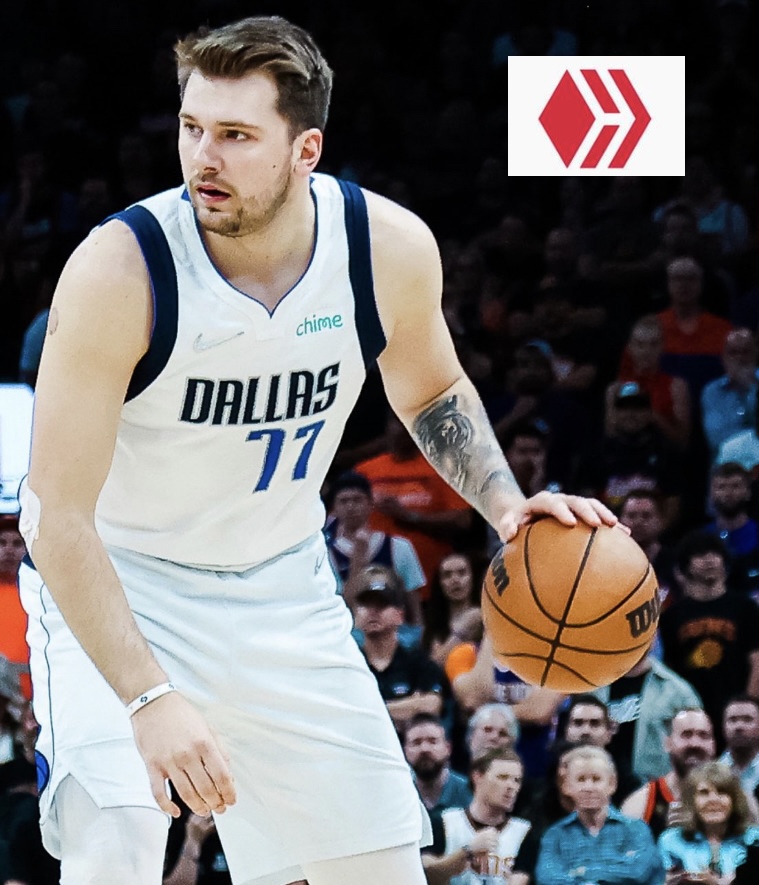 Hello friends of the Sportstalk community, I hope you are well, today I wanted to share with you a little analysis on what are the 3 series still active in the NBA conference semifinals and also a small prediction on the conference finals that are already coming. >Hola amigos de la comunidad de Sportstalk, espero que se encuentren bien, el día de hoy quería compartir con ustedes un pequeño análisis sobre lo que son las 3 series aun activas en las semifinales de conferencia de la NBA y además una pequeña predicción sobre las finales de conferencia que ya se avecinan.
CONFERENCIA ESTE.
MIL VS BOS (MIL LEADS 3-2)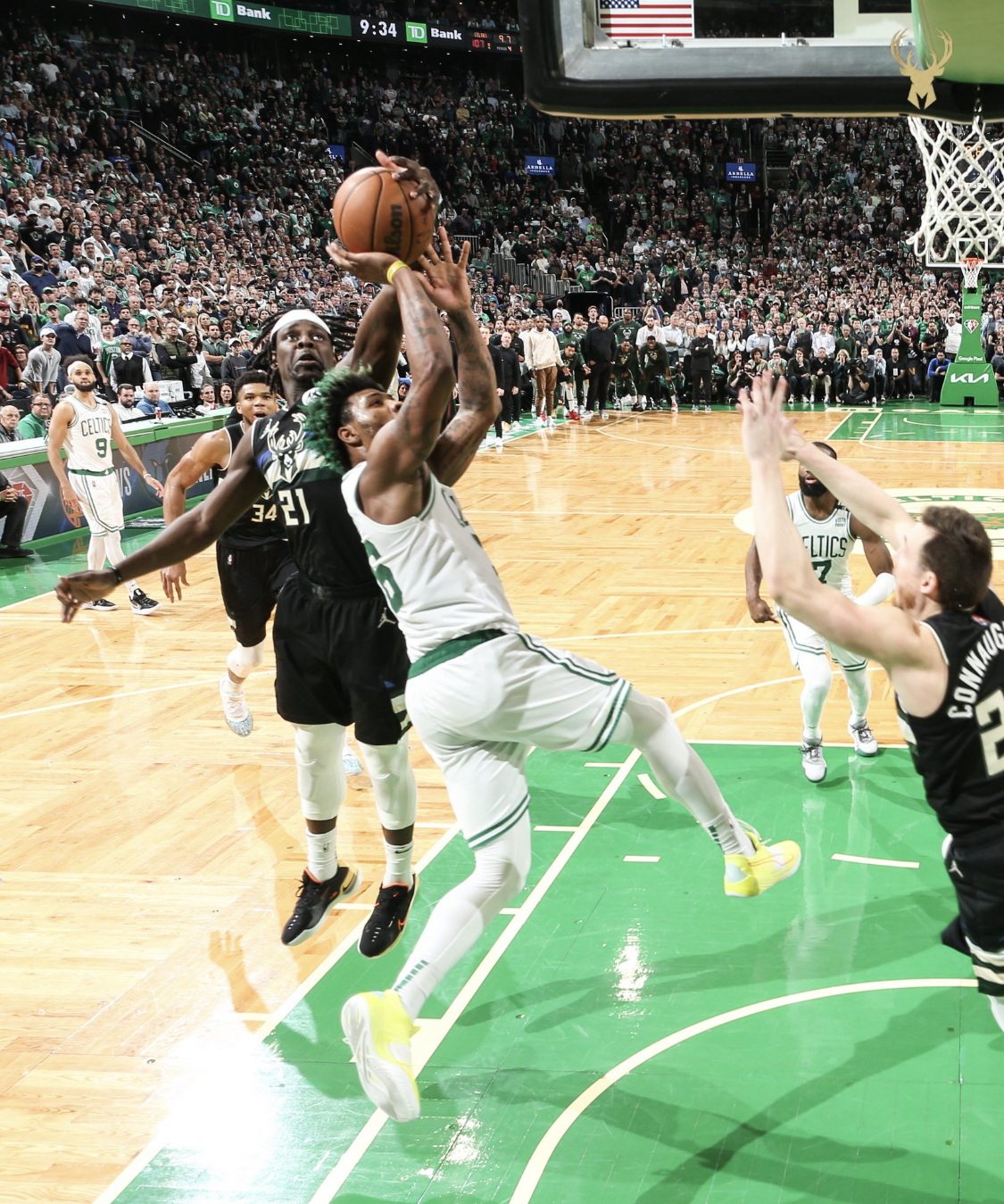 SOURCE
This series between the defending champs and Boston has been vibrant, highly entertaining and above all fiercely contested by both teams. Giannis and the Bucks have managed to get the job done in a series they came into with very bad news after losing Middleton their second offensive weapon. Boston the best defensive team in the league who in the regular season averaged 106.2 points allowed per game seem to be getting the job done as they have managed to limit the Bucks the 3rd best offensive team in the league who averaged 115.5 points per game in the regular season to 101. 6 points per game in this series, obviously we see that the defensive numbers have been quite good, however and despite these quite acceptable numbers Giannis has managed to establish imposing performances and is averaging 33.6 points per game in the series, also the truly devastating statistic in favor of the Bucks are the rebounds, the Bucks were the best team in this section in the regular season averaging 50 rebounds per game and in this series they are averaging 48. 2 rebounds numbers that far exceed those obtained by Boston who have lost the battle for rebounds in 4 of the 5 games that have been played, in addition the difference is still abysmal if we compare the offensive rebounds per game, where the Bucks average 11. 6 offensive rebounds per game and the Celtics average just 7.4 offensive rebounds per game, this has been very even and clearly is in favor of the Bucks by the great presence in the paint and dominance over rebounds, in all other facets of the game this series has been very even. I think Milwaukee will define this series today at home and only a splendid performance by Tatum and company could save them from being eliminated, I think the Bucks will face Miami in the East Final.
Esta serie entre los campeones defensores y Boston ha sido vibrante, muy entretenida y sobre todo ha sido disputada de manera feroz por parte de ambos equipos. Giannis y los Bucks han logrado cumplir con el trabajo en una serie a la que llegaron con una muy mala noticia tras perder a Middleton su segunda arma ofensiva. Boston el mejor equipo defensivo de la liga quienes en la temporada regular promediaron 106.2 puntos permitidos por partido pareciera que están haciendo el trabajo ya que han logrado limitar a los Bucks el 3er mejor equipo ofensivo de la liga quienes promediaron 115.5 puntos por partido en temporada regular a 101.6 puntos por partido en esta serie, evidentemente vemos que los números defensivos han sido bastante buenos, sin embargo y a pesar de estos números bastante aceptables Giannis ha logrado establecer actuaciones imponentes y está promediando 33.6 puntos por partido en la serie, además la estadística verdaderamente demoledora a favor de los Bucks son los rebotes, los Bucks fueron el mejor equipo en este apartado en la temporada regular promediando 50 rebotes por partido y en esta serie están promediando 48.2 rebotes números que superan por mucho los obtenidos por Boston quienes han perdido la batalla por los rebotes en 4 de los 5 partidos que se han disputado, además la diferencia se sigue haciendo abismal si comparamos los rebotes ofensivos por partido, en donde los Bucks promedian 11.6 rebotes ofensivos por partido y los Celtics promedian a penas 7.4 rebotes ofensivos por partido, esta ha sido muy pareja y claramente está a favor de los Bucks por la gran presencia en la pintura y el dominio sobre los rebotes, en todas las demás facetas del juego esta serie ha sido muy pareja. Creo que Milwaukee definirá esta serie hoy en casa y solo una actuación esplendida de Tatum y compañía podría salvarlos de quedar eliminados, creo que los Bucks se enfrentaran con Miami en la Final del Este.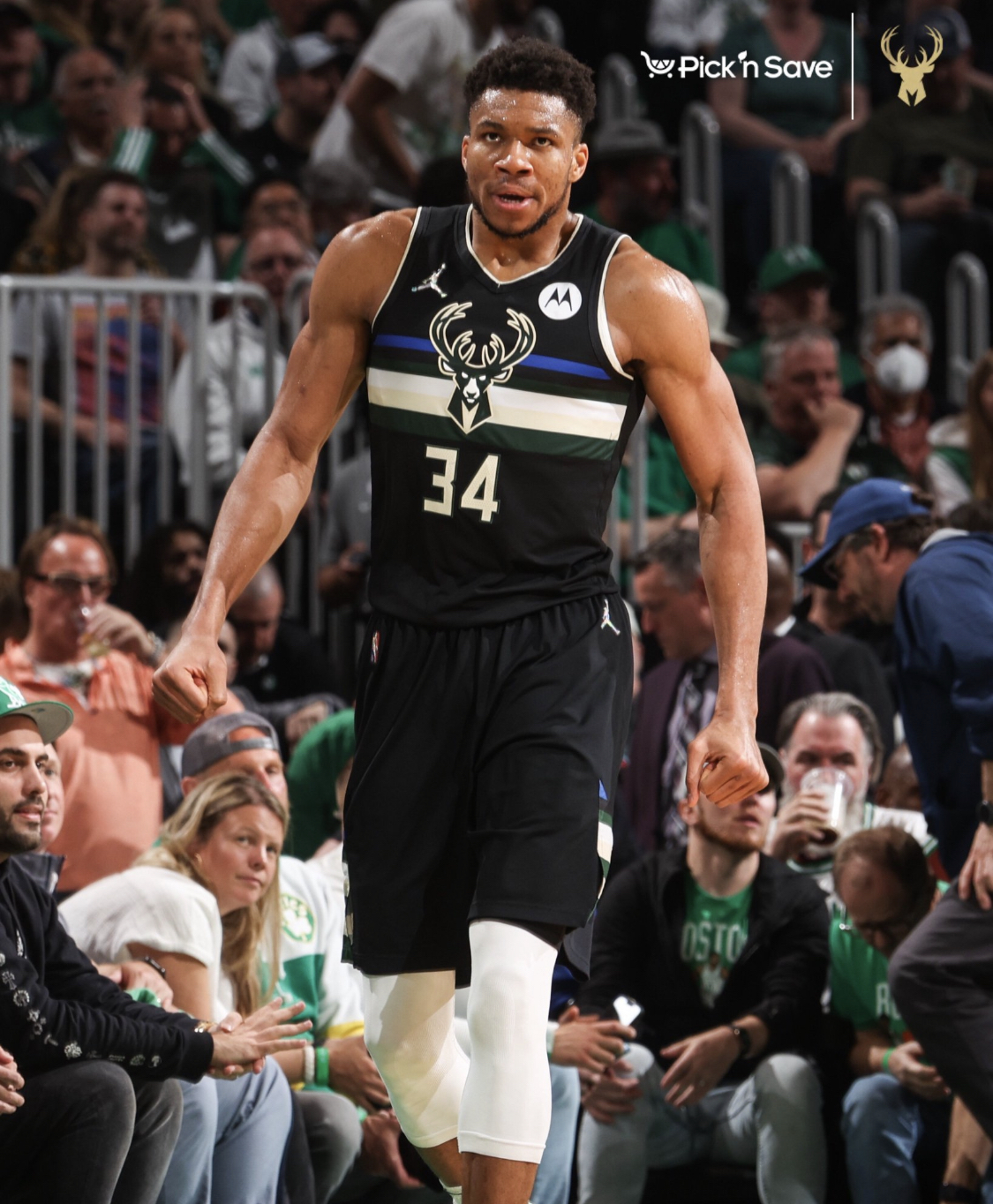 SOURCE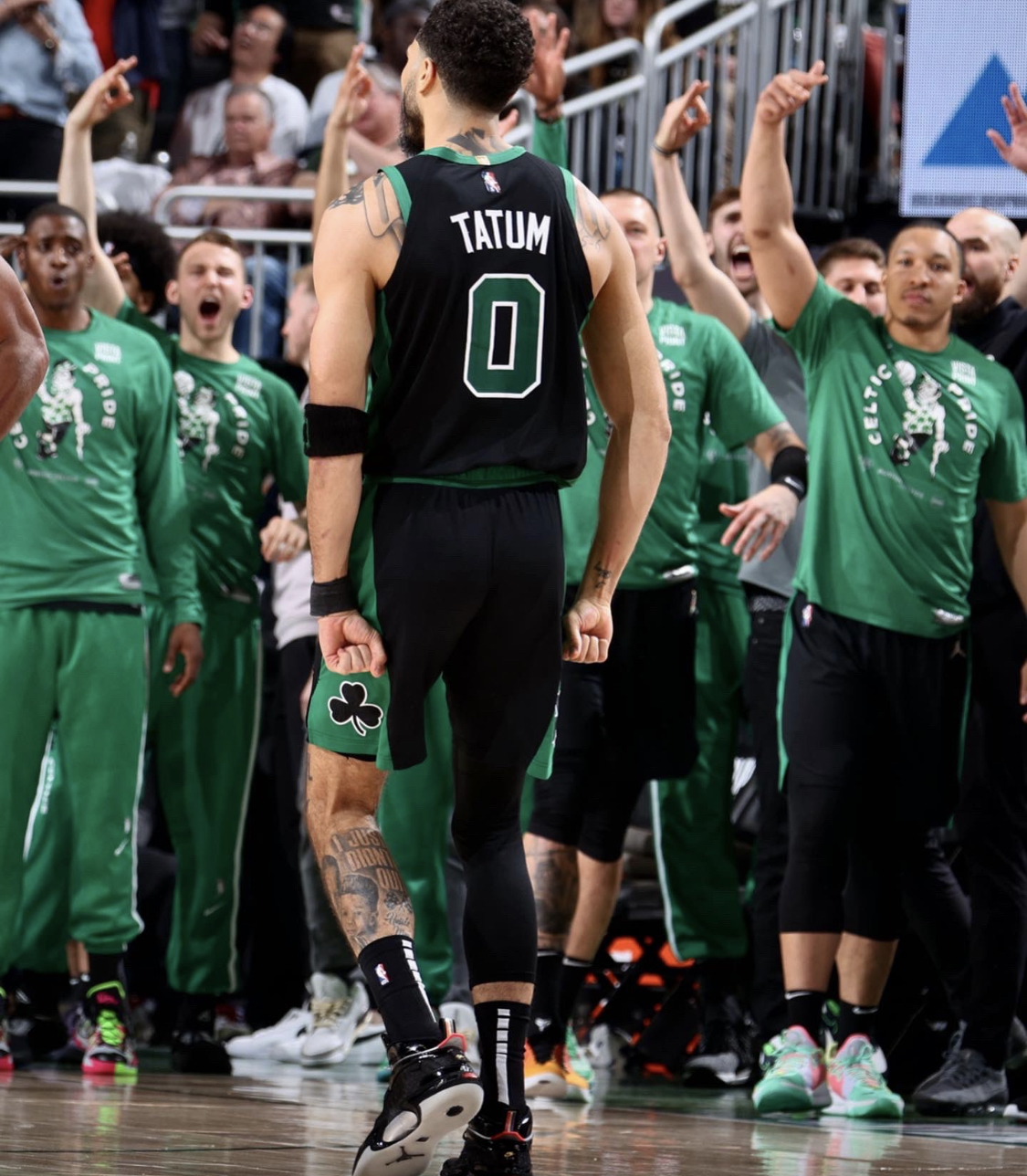 SOURCE
CONFERENCIA OESTE
GSW VS MEM (GSW LEADS 3-2)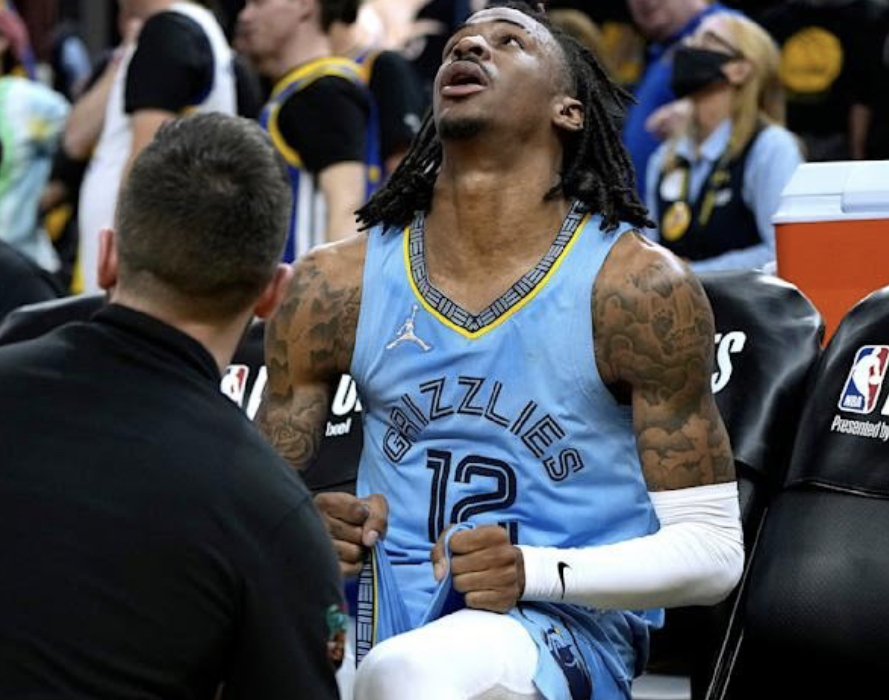 SOURCE
This series has faced two totally contrasting teams, on one side are the Warriors, a team full of experience and emblematic players with years of experience in the league as Curry, Green, Thompson and on the other side we see a team full of youth and that is the first time they are in these instances with very good players like the explosive Morant or Bane. The Grizzlies suffered a very important loss with the knee injury of Morant who will be out of the playoffs even if his team advances, this loss is important enough to make me think that this team has no chance to take this series forward, today they face each other at the Chase Center and I think Golden State will end this series today.
Esta serie ha enfrentado a dos equipos totalmente contrastantes, por un lado están los Warriors, un equipo lleno de experiencia y jugadores emblemáticos con años consolidados en la Liga como Curry, Green, Thompson y por el otro lado vemos un equipo lleno de juventud y que es primera vez que están en estas instancias con jugadores muy buenos como el explosivo Morant o Bane. Los Grizzlies sufrieron una baja muy importante con la lesión en la rodilla de Morant que quedara fuera de los playoff aun si su equipo avanza, esta baja es lo suficientemente importante como para hacerme pensar que este equipo no tiene oportunidad alguna de sacar esta serie adelante, hoy se enfrentan en el Chase Center y creo que Golden State le dará final a esta serie el día de hoy.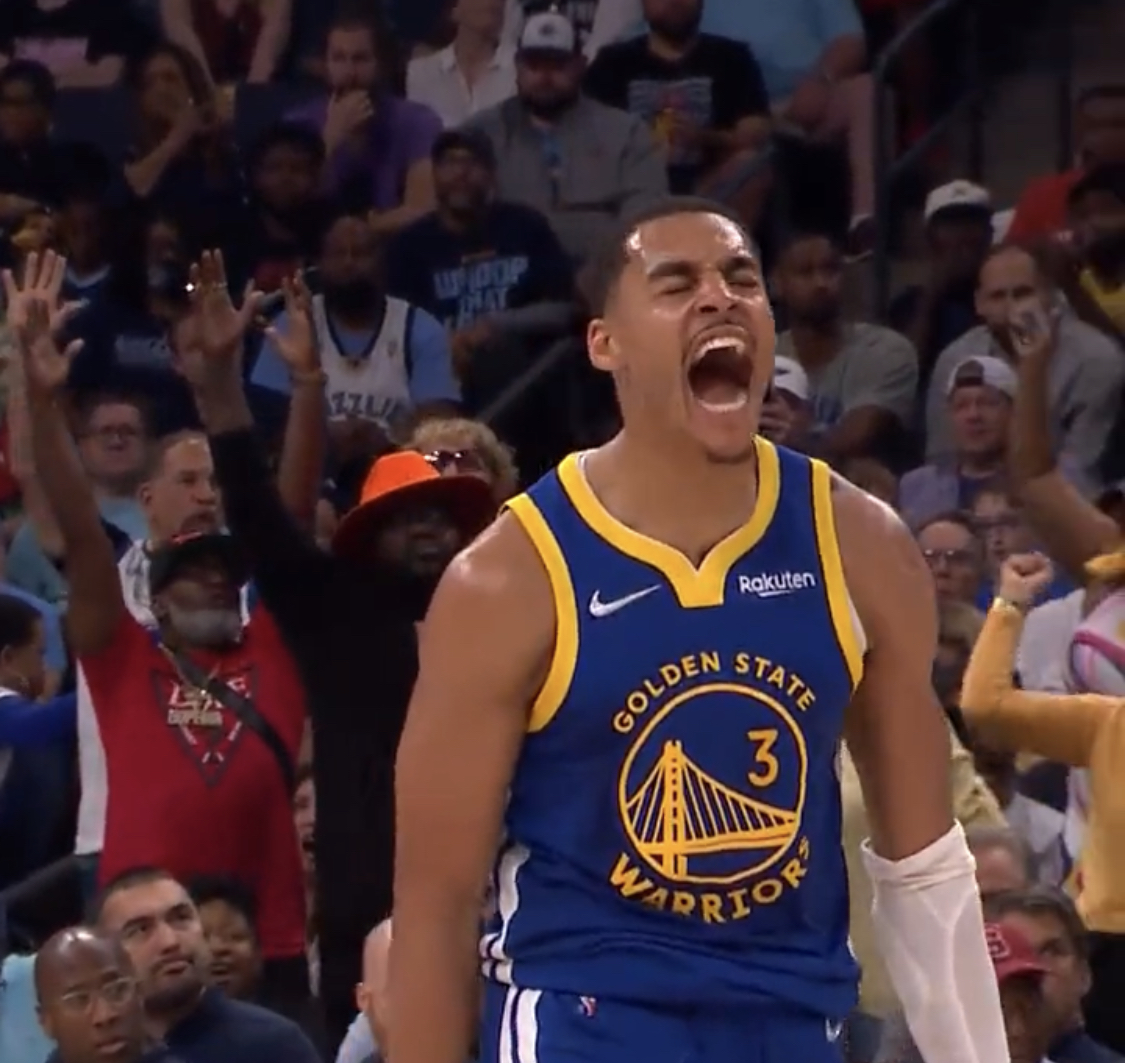 SOURCE
DALLAS VS SUNS (TIED 3-3)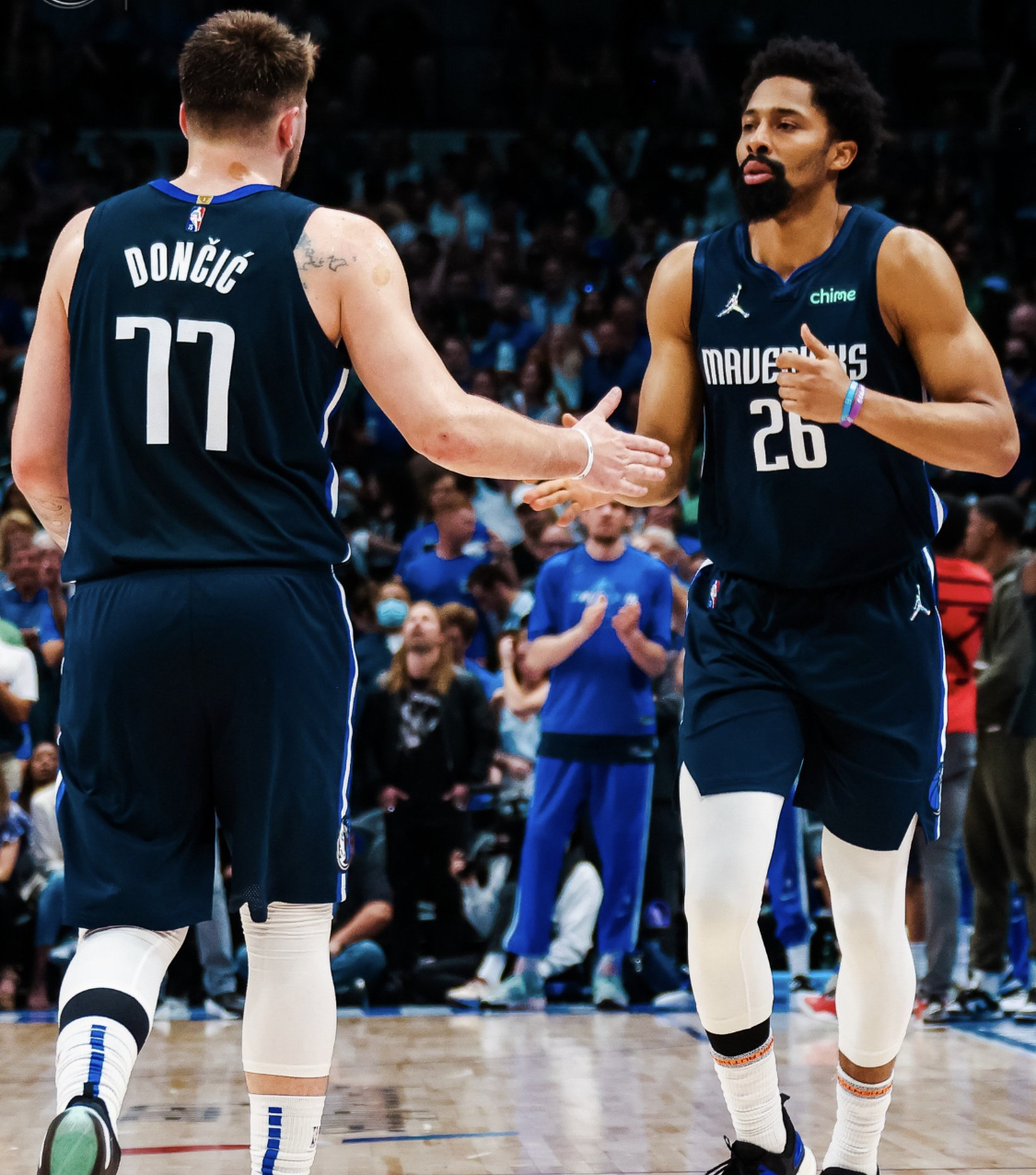 SOURCE
This series has been spectacular, Dallas has been a pleasant surprise for me, they have shown that they have a very competitive team and that they surround their superstar Doncic very well, I thought that Phoenix could win this series comfortably but Dallas has played at a very good level. Luka Doncic has been spectacular and so far has been the best offensive player of all the playoffs, I think Dallas has a great chance to make the jump and become a title contending team, they are coming off a commanding win at home winning by 27 points, also one of the main weapons of the Suns is going through a pretty bad moment, Crhis Paul has had a series to forget, plagued by turnovers in addition to pretty mediocre numbers for what is expected of a player like him and has even had foul trouble being ejected in one of the games of this series. I think Dallas can take advantage of the fact that they have put themselves in this game 7 situation, Doncic is a spectacular player and if his teammates back him up from the 3 line I think this game 7 will be for Dallas.
Esta serie ha sido espectacular, Dallas ha sido una grata sorpresa para mi, han demostrado que tienen un equipo bastante competitivo y que rodea muy bien a su super estrella Doncic, pensé que Phoenix podría ganar esta serie cómodamente pero Dallas ha jugado en muy buen nivel. Luka Doncic ha estado espectacular y hasta ahora ha sido el mejor jugador ofensivo de todos los playoff, pienso que Dallas tiene una gran oportunidad de dar el salto y convertirse en un equipo contendiente al título, vienen de una victoria imponente en casa ganando por 27 puntos, además una de las principales armas de los Suns está pasando por un momento bastante malo, Crhis Paul ha tenido una serie para el olvido, plagada de pérdidas de balón además de números bastante mediocres para lo que se espera de un jugador como el e inclusive ha tenido problemas de falta siendo expulsado en uno de los juegos de esta serie. Creo que Dallas puede aprovechar el hecho de haberse puesto en esta situación de 7mo juego, Doncic es un jugador espectacular y si sus compañeros lo respaldan desde la línea de 3 creo que este séptimo juego será para Dallas.
In summary I think the conference finals will be:
EASTERN FINALS: MIL VS MIA
WEST FINAL: GSW VS DAL
En resumen creo que las finales de conferencia serán:
FINAL DEL ESTE: MIL VS MIA
FINAL DEL OESTE: GSW VS DAL
---
---