NBA Playoffs are more exciting than ever!!
NBA Playoffs are more exciting than ever all series are tight and there is no clear winner!!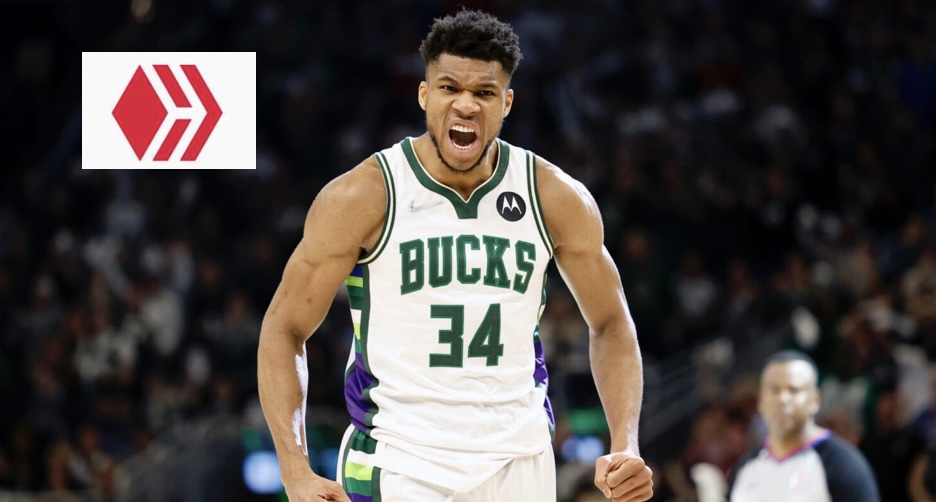 Hello friends of the Sportstalk community, I hope you are well, today I wanted to share with you a little analysis of what has been so far the NBA conference semifinals. There are currently 8 teams left in competition, there were no surprises in the first round of the playoffs where the top seeds dispatched the 5-8 seeds in both conferences without much trouble.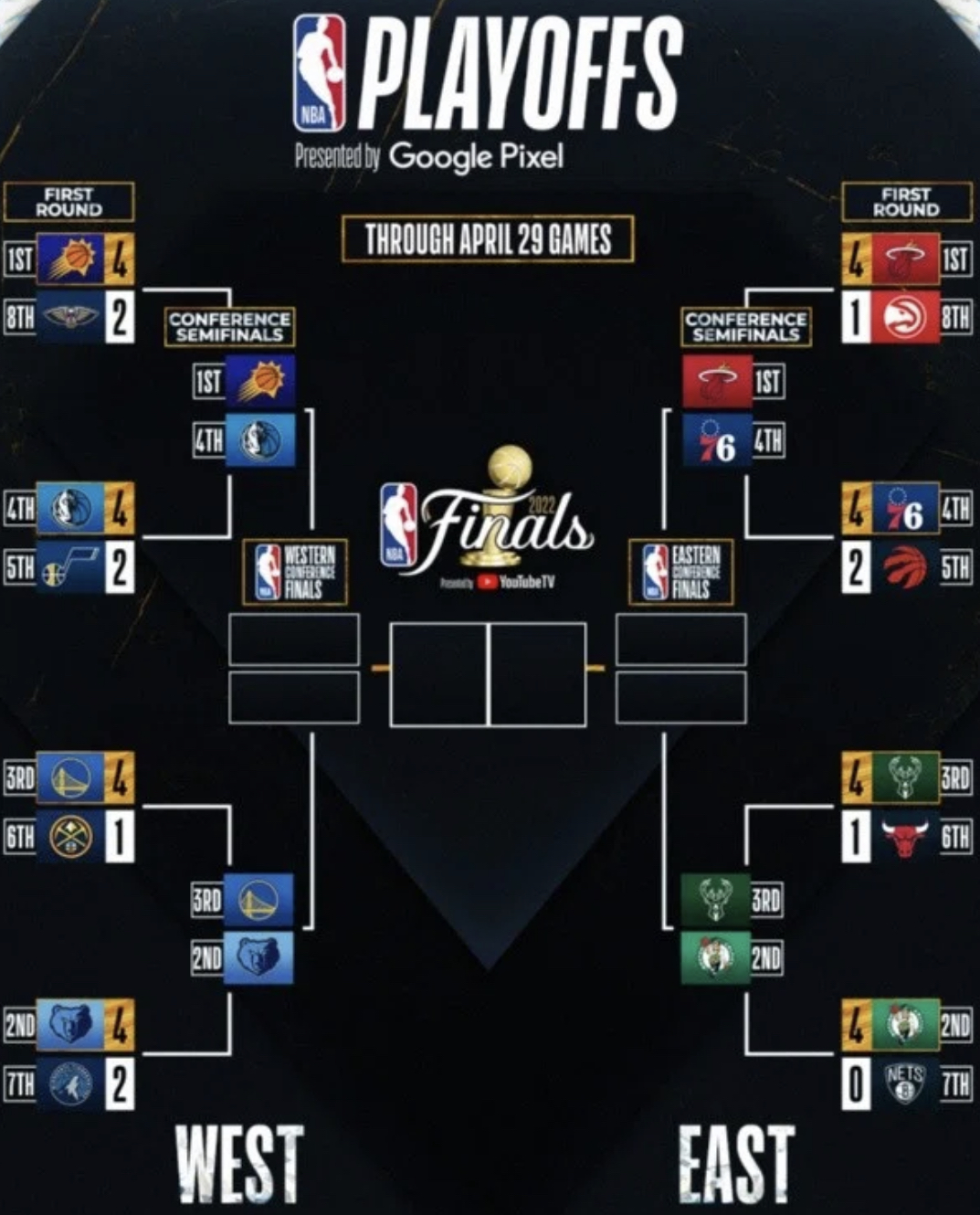 SOURCE
EASTERN CONFERENCE:
BOSTON VS MILWAUKEE (MIL Leads 2-1)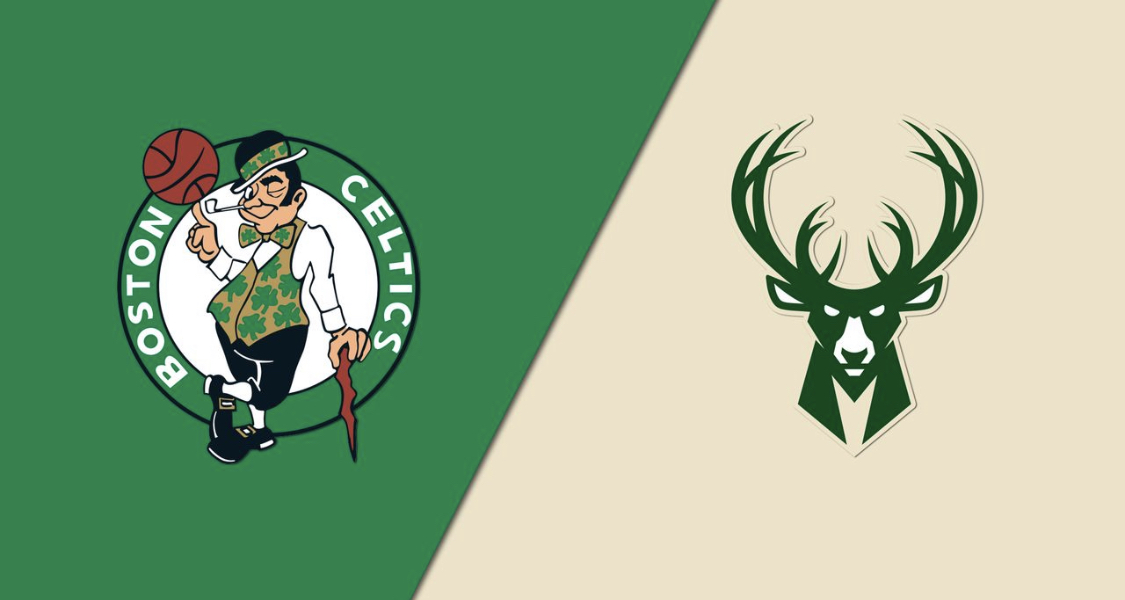 SOURCE
This series is perhaps the most even of the conference, where we have seen a fierce attitude from both teams, Boston came after dispatching Durant's Nets in 4 games while Milwaukee came after a comfortable 4-1 win over the Bulls. Boston may be undoubtedly the most intense team in the league defensively speaking with a very physical game where they seek to impose conditions, also have a spectacular duo in Tatum and Brown that in the first series of these Playoffs worked very well, on the other hand comes the Bucks with a fantastic Giannis Antetokoumpo who was unstoppable for the Bulls in that first series where he managed to get a lot of advantage of his physical attributes and athleticism and at times was unstoppable and indefensible for the Bulls, Despite having won easily in that first series the Bucks found a stumbling block in their way with the injury of Middleton who is their second most important offensive weapon, it is a very important loss for them but nevertheless in the first 3 games of this series have managed to overcome with a Giannis who has played at a spectacular level averaging 31 points per game and where he has also been unstoppable at times. The series has been very even and today they meet again at the home of the Bucks who will be looking to stretch the lead before traveling to Boston again. In my opinion the key to this game goes through two decisive points, the first is Boston's defense, if Boston can establish their good defensive game as we are used to, I think they have a good chance to take this game 4, on the other hand Milwaukee needs Jrue Holliday to come in a leading role to complement the great Giannis and it seems to me that Milwaukee will win today and begin to decide this series in their favor

SOURCE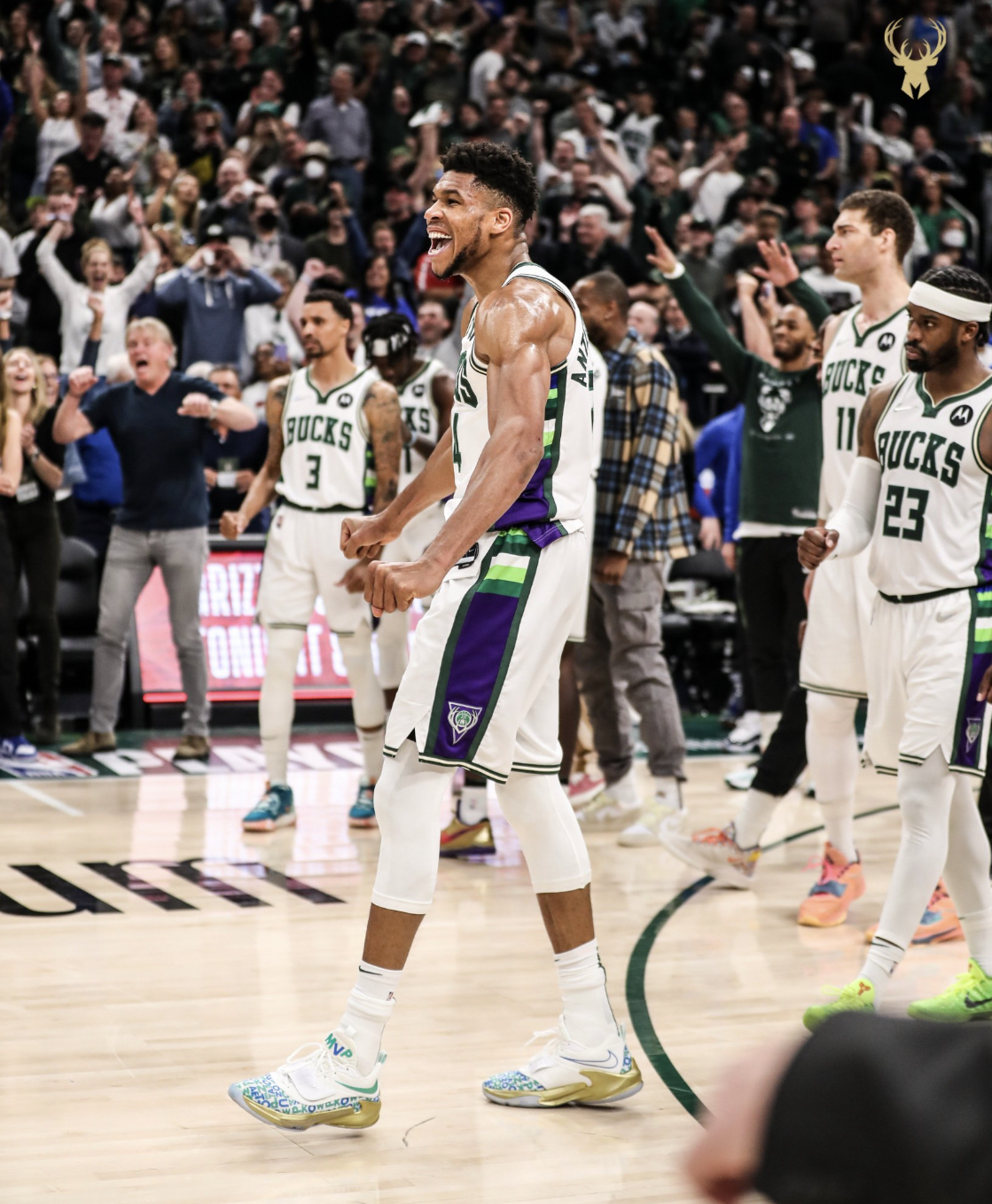 SOURCE
Miami vs 76ERS (TIED2-2)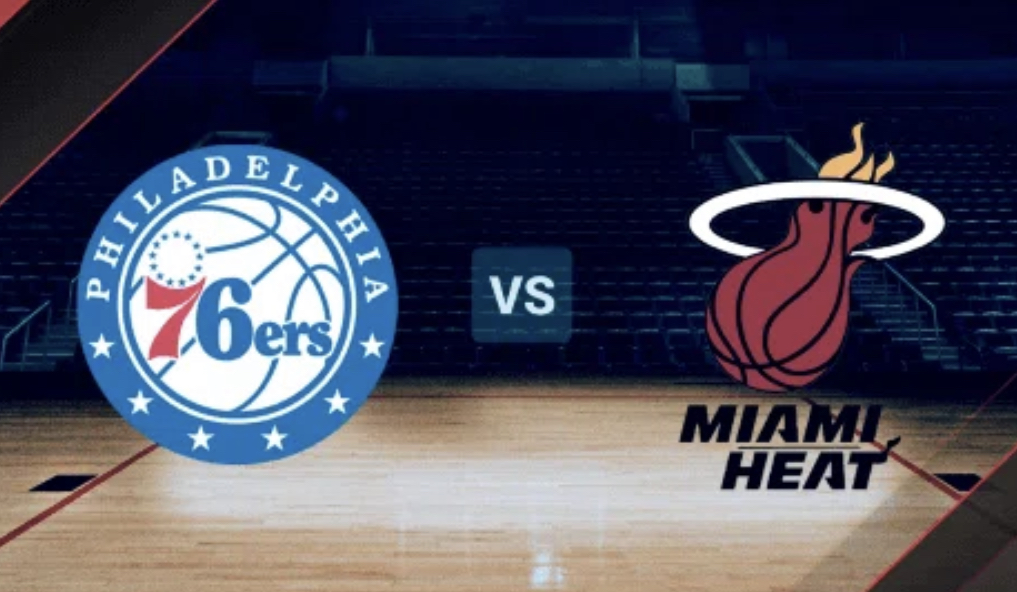 SOURCE
Tied at 2 games the 76ers have managed to recover from the first two losses they suffered in Miami where they had to play without Embiid due to injury, however Embiid returned for the third game and things began to level, Philadelphia gave a defensive cathedra to the Miami team for that third game limiting them to only 79 points in a game that saw very good performances from the star trio of the 76ers formed by Maxey, Harden and Embiid. Maxey has continued to show that he is on his way to becoming a superstar, again he has had a starring role as he did in the first round against Toronto, it is a pleasant surprise to see players as young and talented as him, no doubt he has been the player that Philadelphia needed after the departure of Simmons and he has been up to the task, nobody saw coming that this guy was going to have such a good pLayoffs as the ones he is having, and no doubt he has caused more than a headache to the rival coaches who already had to worry about Harden and Embiid, this series resumes tomorrow for the fifth game to be played in Philadelphia, and I am quite positive that the 76ers will have a very good game where Maxey again show all his talent and I think the 76ers will be up 3-2 to eventually win the series, many give Miami as favorite but for me it is clear that Philadelphia with this trio is very difficult to defend, as long as Embiid stays healthy and playing this team is a serious candidate for the final and no one should underestimate him. In this one I'm going with the 76ers betting that Maxey will dazzle us all again.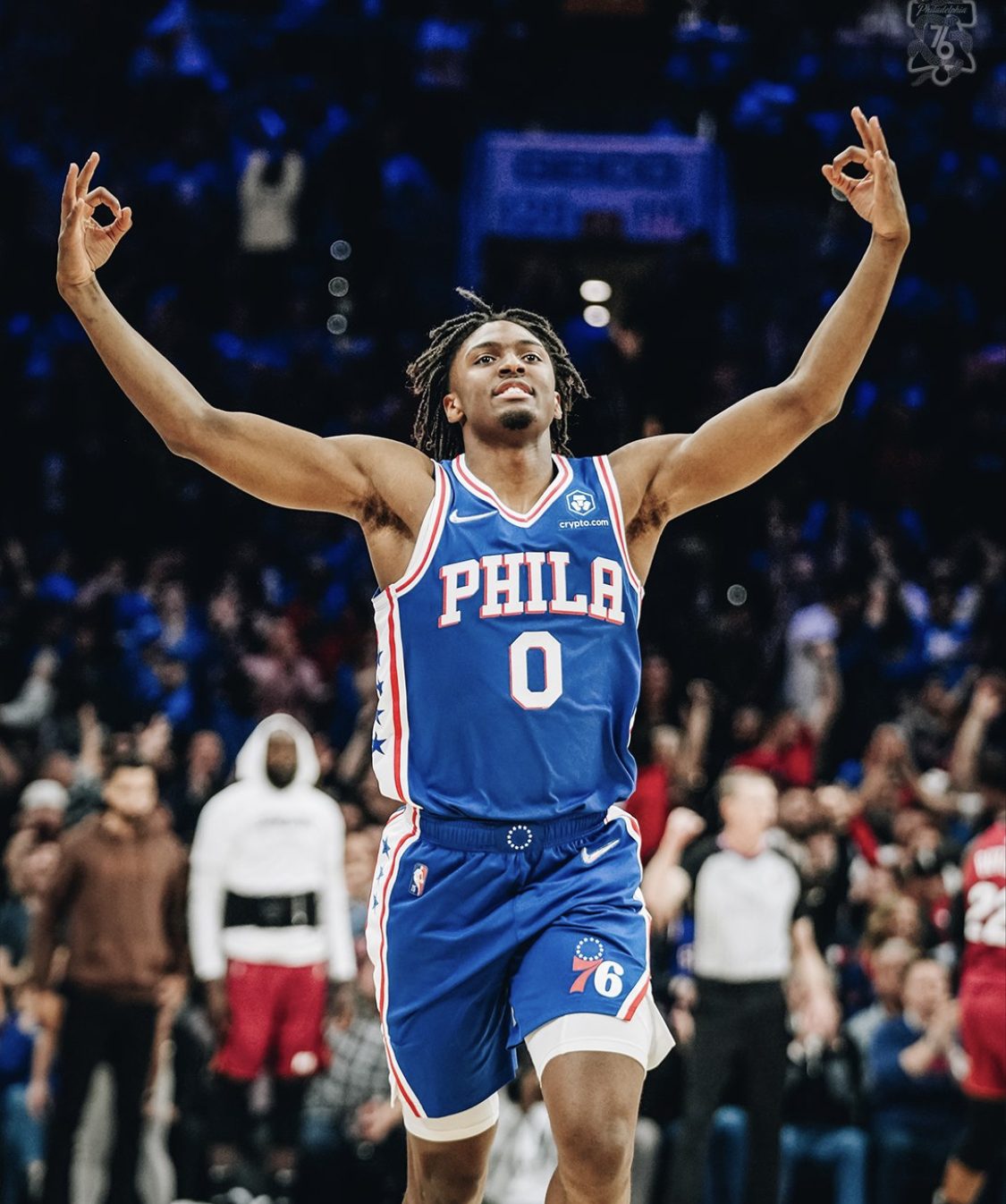 SOURCE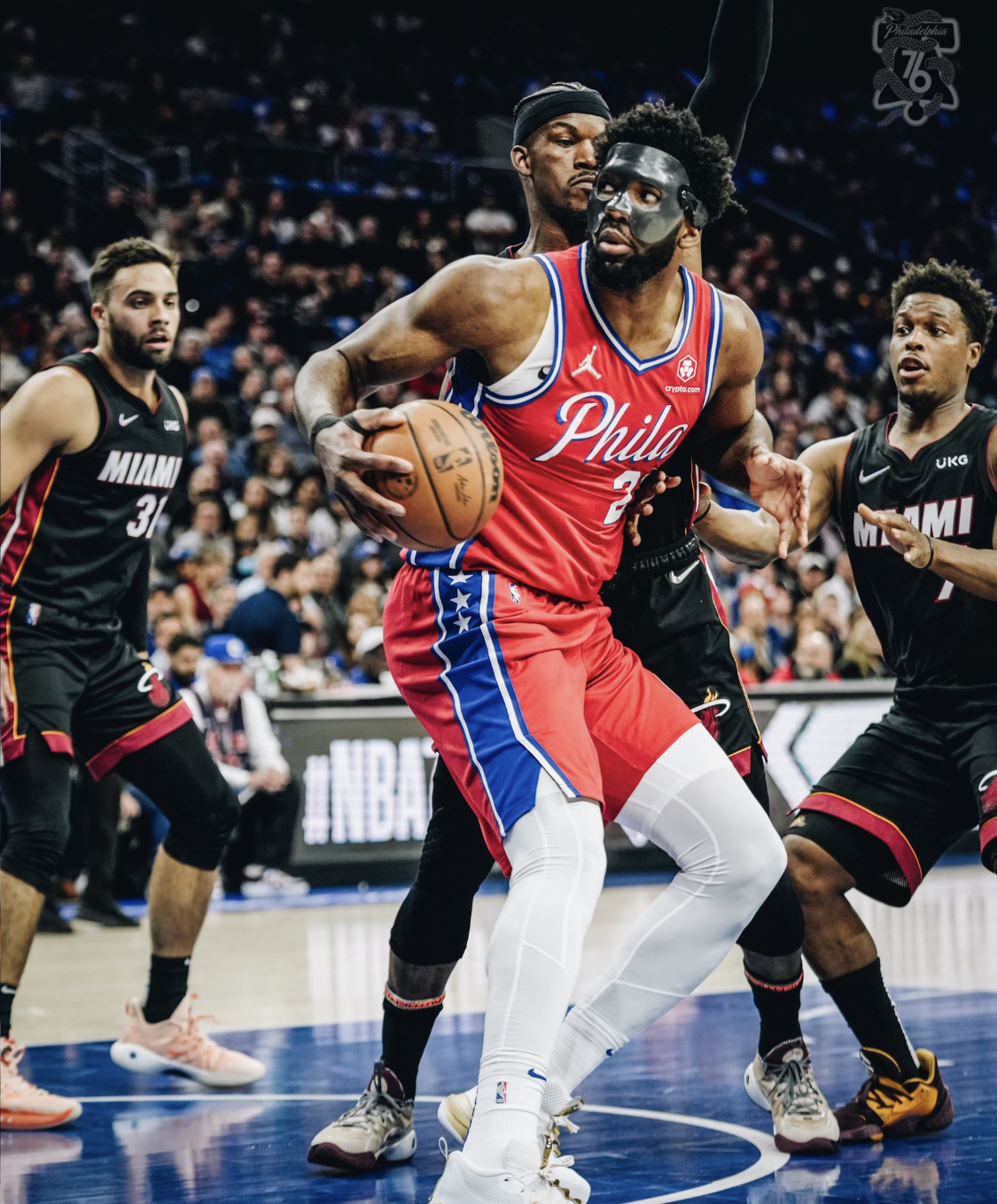 SOURCE
WESTERN CONFERENCE:
Grizzlies vs Warriors (GSW Leads 2-1)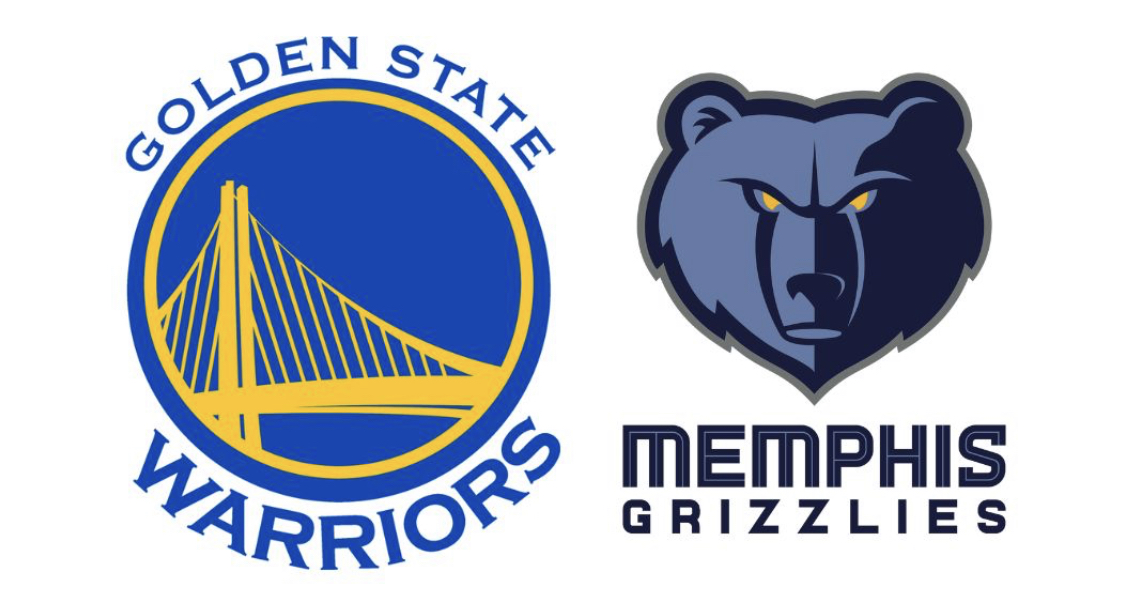 SOURCE
The Warrios have been heating up for this series and have managed to win in Memphis to snatch the home court advantage to Ja Morant and company, in this series things are pretty clear to me, the Warrios are a very experienced team that knows perfectly well what it is to be in these instances, They have also found in Poole the perfect revulsive for this team, Jordan has had very solid performances where he has contributed a lot to this team and where he has been the protagonist, Golden State comes from giving a beating 142-112 to Memphis and I think that today they will increase the advantage in this series. Memphis has had very impressive performances from their star player Morant who is averaging 38 points per game, however some of his teammates have been sluggish, and the difference becomes abysmal when we compare the points scored by each bench where the Warriors have a wide advantage, Memphis is a young team that I think still has a lot of potential to grow and I am sure we will continue to see it in these instances but it seems to me that they are not yet ready to be title contenders, I think today we will see a very good performance from Poole, Curry and company and that eventually Golden State will take this series.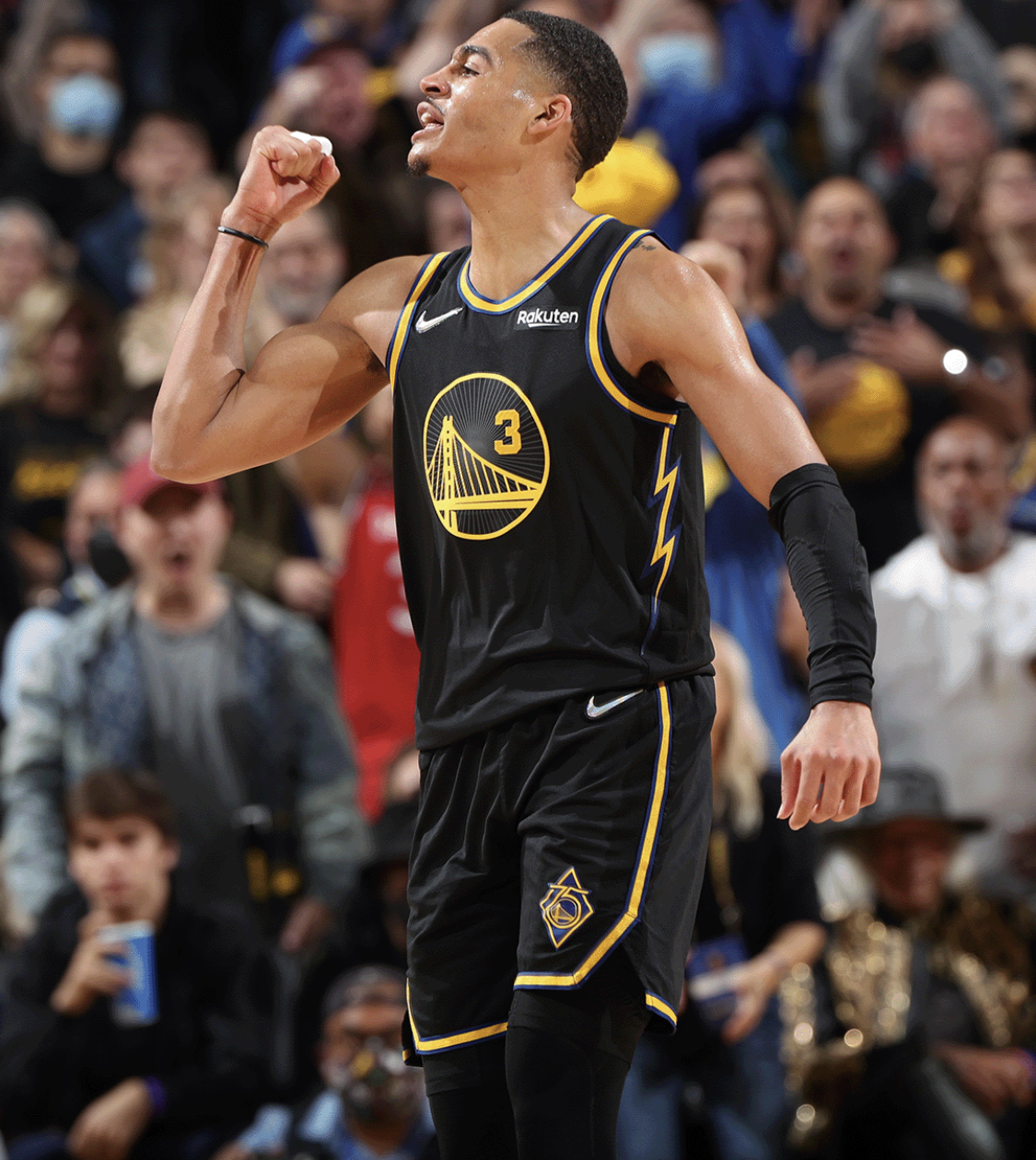 SOURCE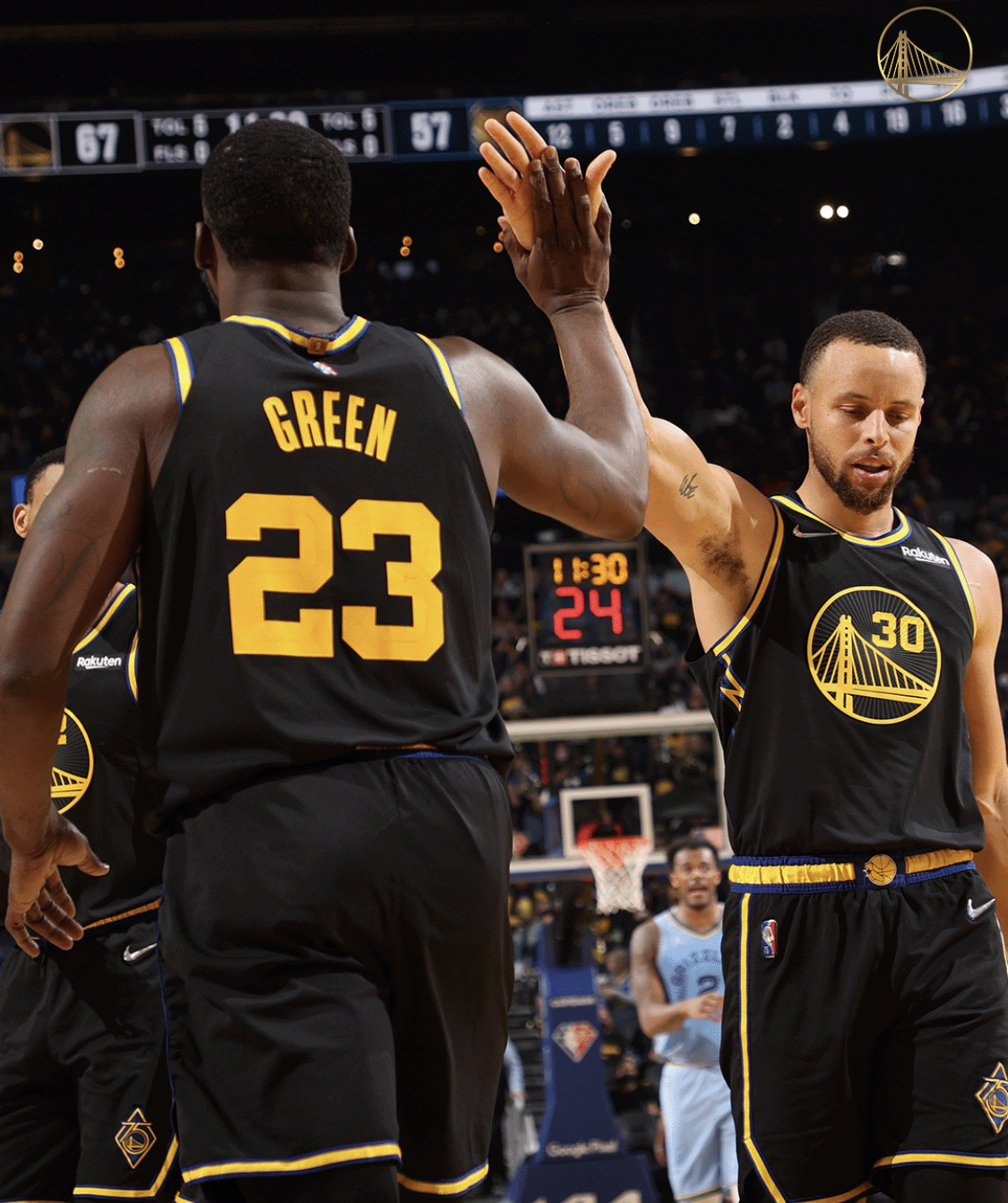 SOURCE
Phoenix vs Dallas (TIED 2-2)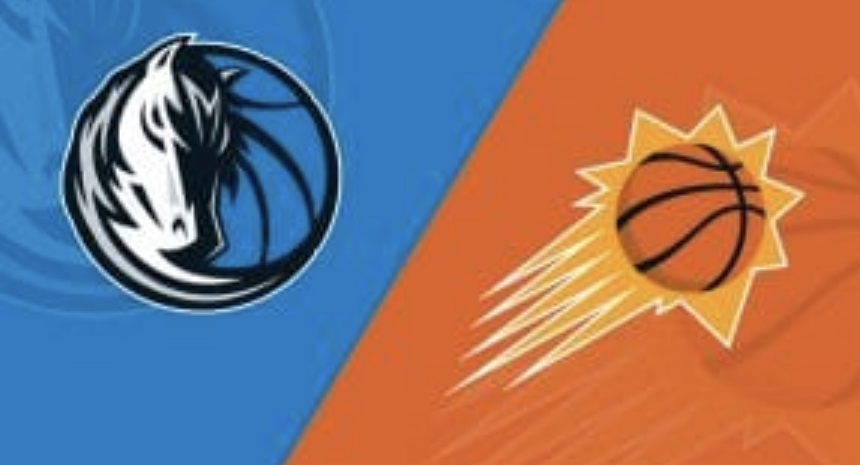 SOURCE
Sincerely I have been impressed by the game of Dallas in this series, for me the Suns were clear favorites, however Dallas has been up to the task and has competed as equal against the best team in the NBA in the regular season, yesterday they took their second win of the series in a game they dominated from start to finish, Doncic as always is playing at a very high level, but what has surprised me the most about this Dallas team is the great amount of good 3 point shooters they have, they have taken advantage of that in this series where yesterday they even broke the franchise record for most three pointers in a first half where they made 12 and also at one point of the game they had an impressive 70% shooting from the field, the Mavericks are sharp and are playing great basketball, in addition to this Chris Paul has had a couple of very bad performances that have hurt his team, in yesterday's game he practically did not play the second half of the game due to foul trouble and was ejected from the game with 10 minutes left in the last quarter with his team down by 6 on the scoreboard, if Paul does not recover soon from these bad performances it seems to me that this series can be taken by Dallas who is playing quite well with a spectacular Doncic as always and who is also surrounded by very good shooters who bomb from 3 very effectively, also the Suns had problems unexpectedly against the Pelicans so they are not at their best, I would not be surprised to see them eliminated against Dallas, if Paul does not improve his performances this series for me belongs to Dallas.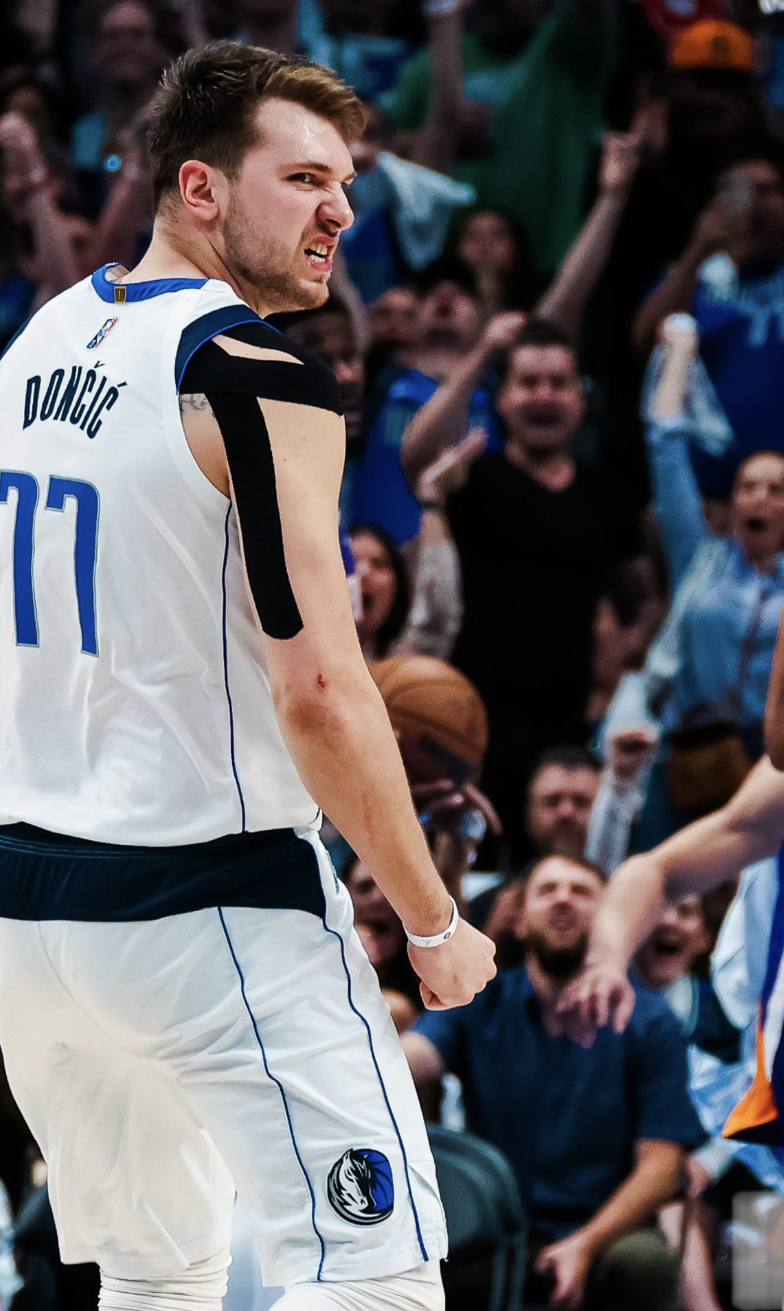 SOURCE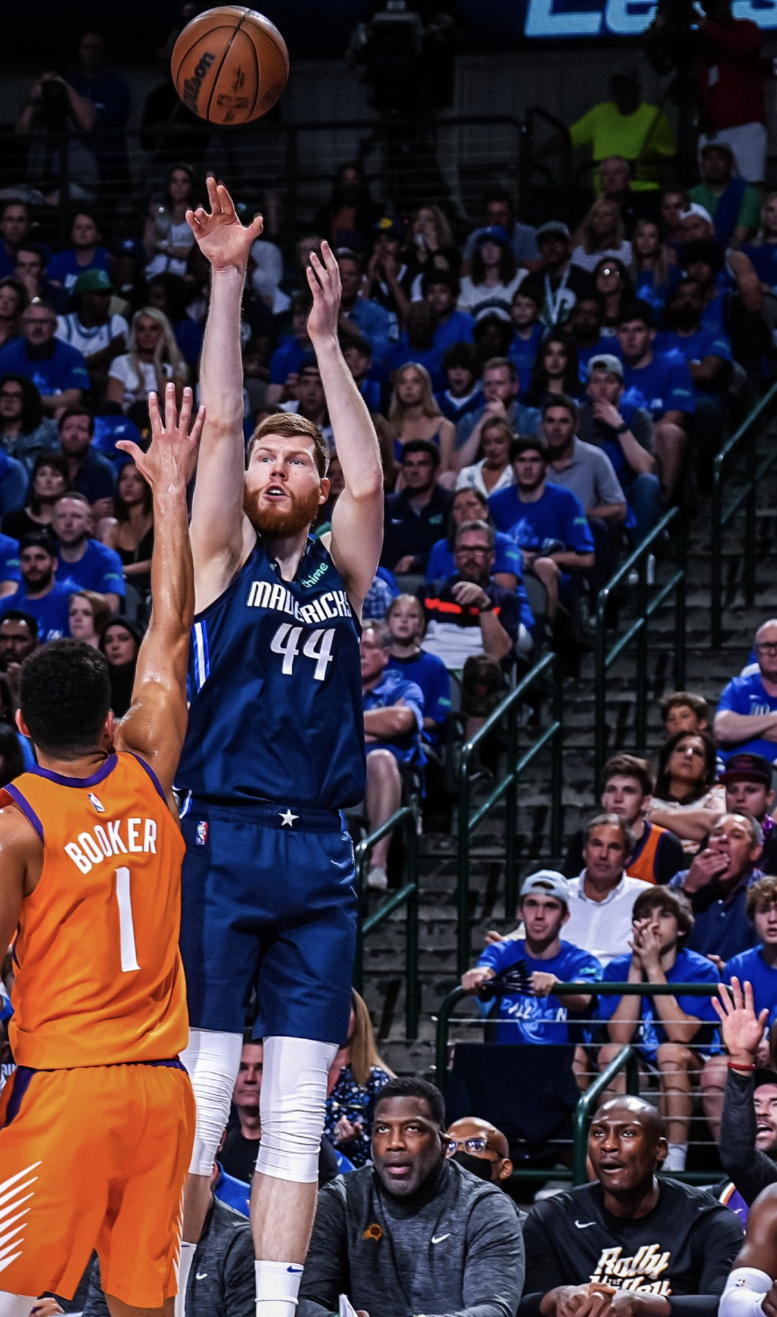 SOURCE
That's all for this opportunity folks, I hope you liked it, let me know in the comments who are your candidates for the Conference Finals.
---
---