MY FIRST KENDO EXPERIENCE - JAPANESE SPORTS

I was scrolling on my FB newsfeed and saw an ad from DAVAO KENDO CLUB, when I saw the uniform worn by the students, I said to myself "I WANT TO WEAR THAT".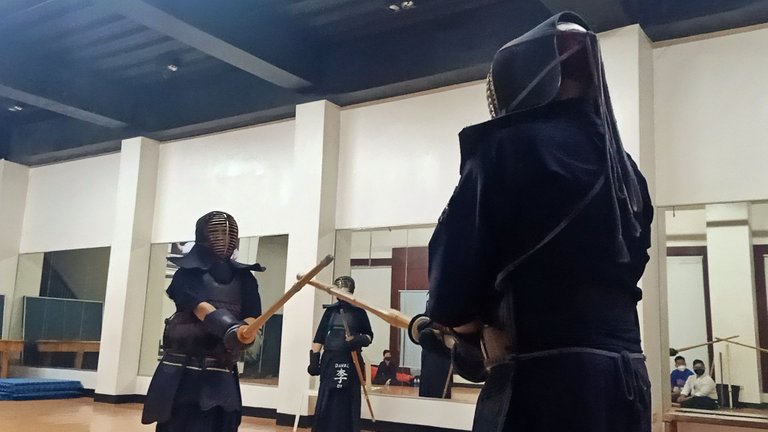 our senpai always shows us their fight after class
One of my dream as an anime lover was to wear a yukata/kimono someday. I've already imagined myself wearing it and I think I look cool with it. I know signing up in kendo can make that dream come true.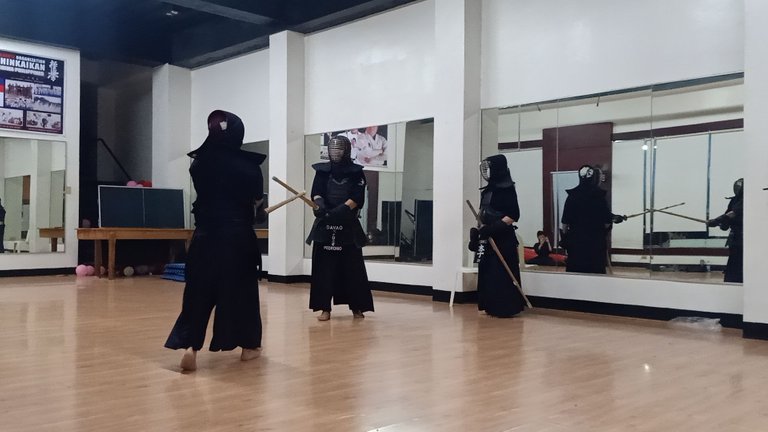 I messaged the page to inquire and got a response immediately. The person who I talked with, briefly explained what to do in kendo class.
RATE AND SCHEDULE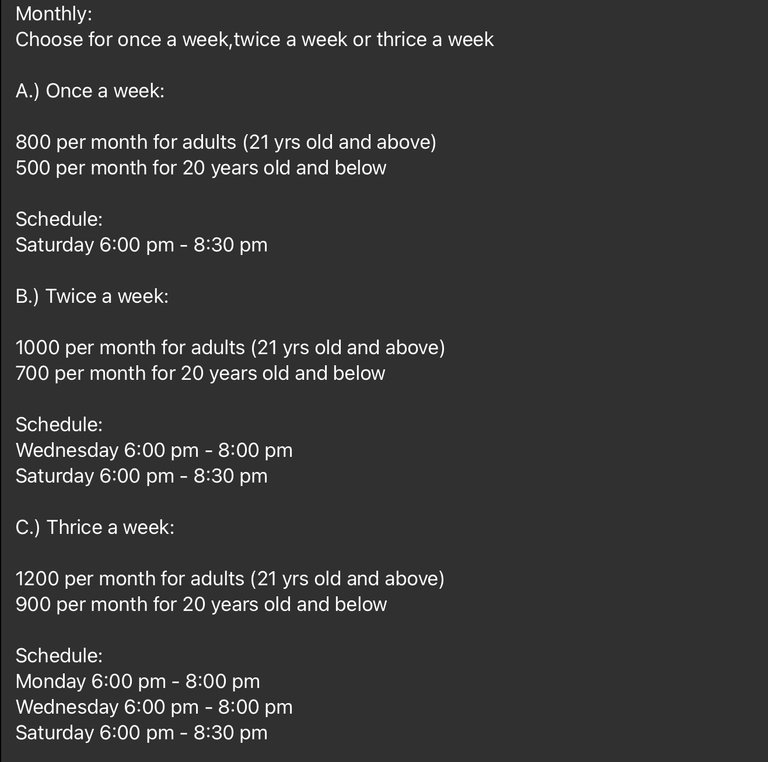 I was already convinced, so I registered for the thrice-a-week schedule which cost 1,200 pesos ($21.44). I was desperate to wear that kendo uniform despite having my Muay Thai class in the afternoon and luckily the schedule doesn't contradict since kendo class starts at 6:30 - 8:30 pm in the evening.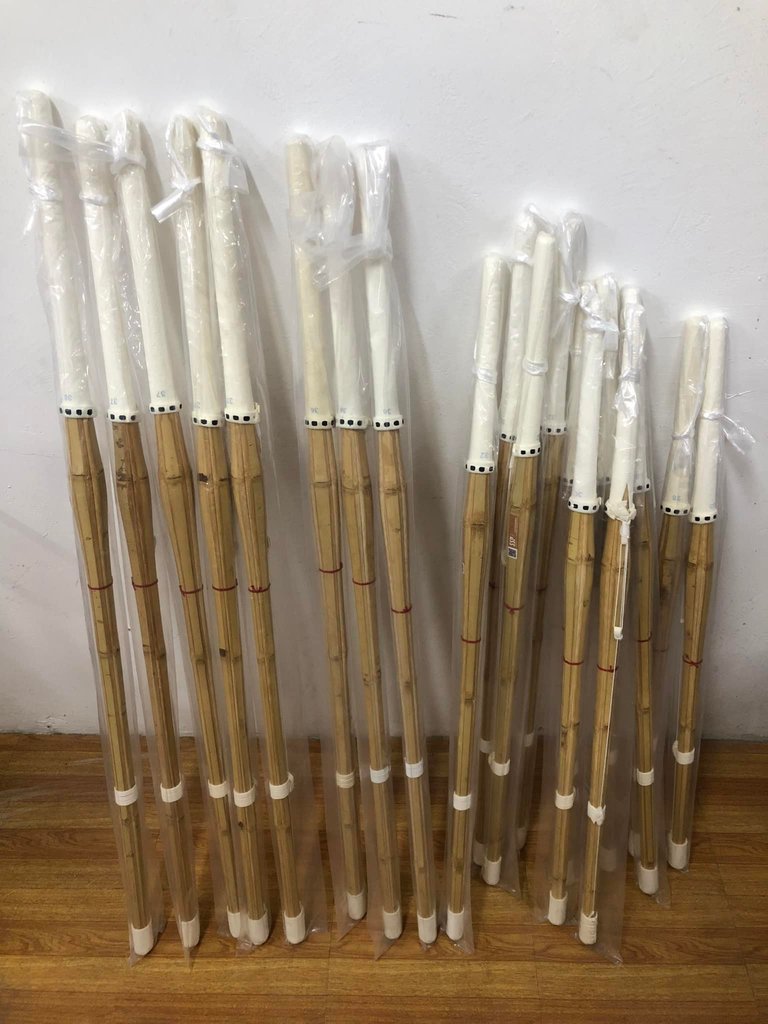 I bought the wooden sword called shinai and had to do a downpayment on the uniform hakama and gi for a reservation of a specific cloth because it has to be ordered in japan which cost 5,240 pesos ($93.21). I was told the shipping fee will be lessened if everything was sent together with everyone.
The shinai cost around 1,500 ($26.74), and the shipping fee of it was free because one upperclassman paid it out of happiness seeing a lot of students enrolled in kendo class.
---
TRAINING DAY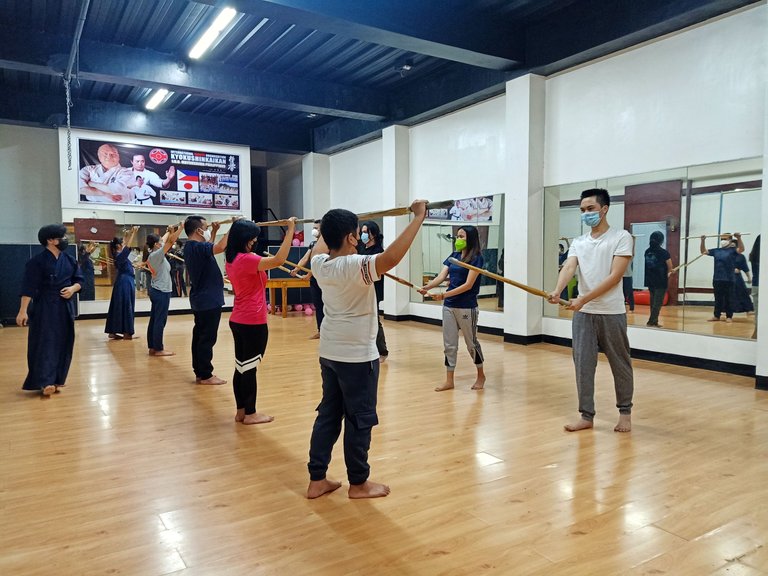 Our first day in class was fun we were taught how to hold the shinai properly and do the footwork, in kendo term it's called suri-ashi (sliding the feet), but in the picture above we are doing our sword techniques called suburi (slicing movement).
As you can see, the only person in uniform is our senpai since some of us are still waiting for our orders from japan.
Making friends wasn't a problem in the club since everyone was friendly just like me, but these ladies are my close friends in the group since we vibe very much.
KENDO THINGS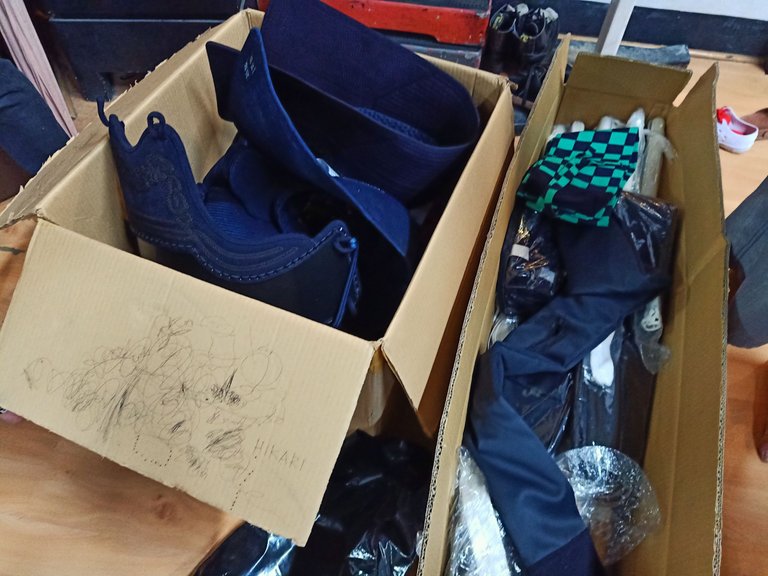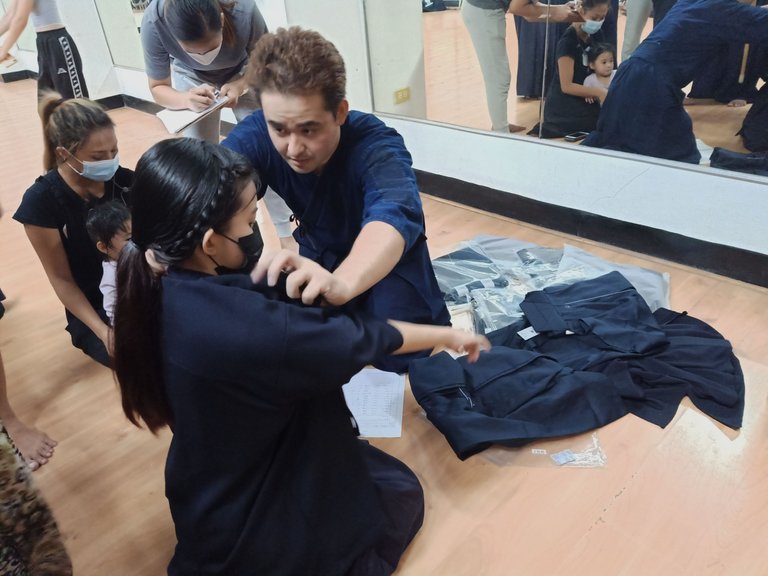 When our uniform arrived in the Philippines, the Japanese supplier visited Davao and I thought they brought our uniforms already, turns out it was just a sample to see what sizes fit us and they'll send us our uniform once they get back to manila.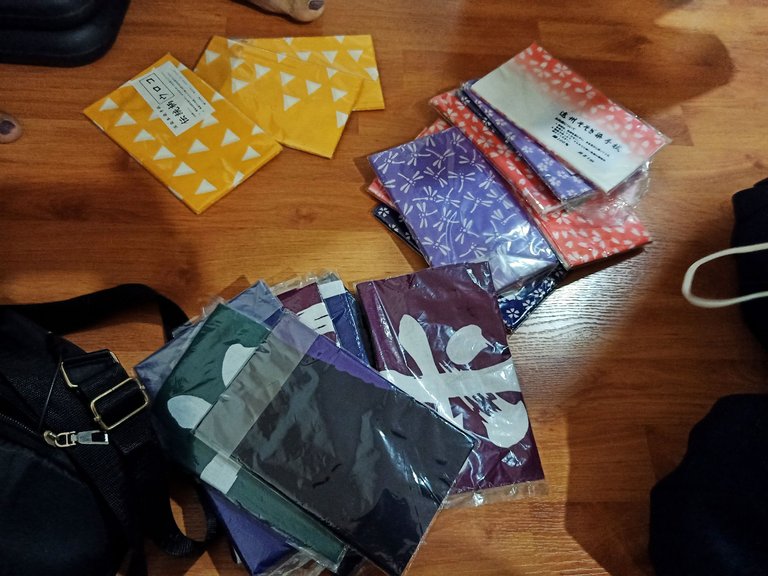 They also sell tenugui, a cloth used for wiping sweat to put on the head along with wearing the men (head bugo armor) and it cost around 300-500 pesos ($5.34 - $8.9),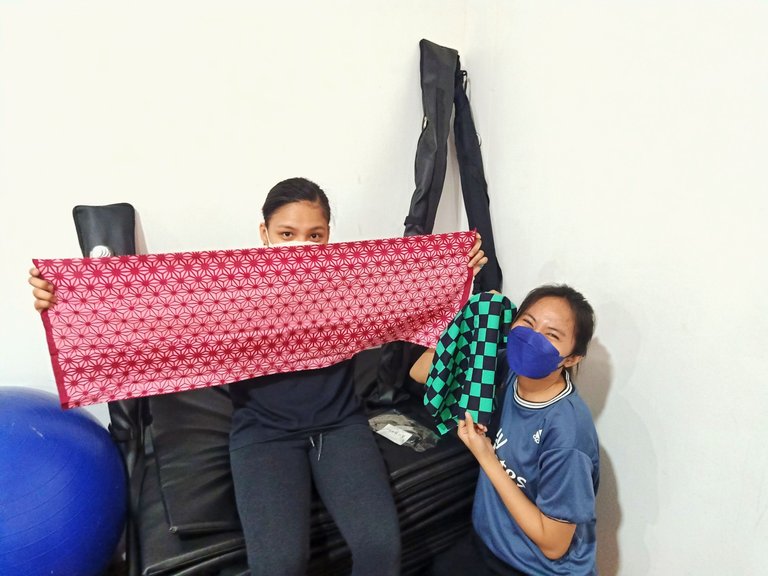 My friends choose the demon slayer design because they love the anime,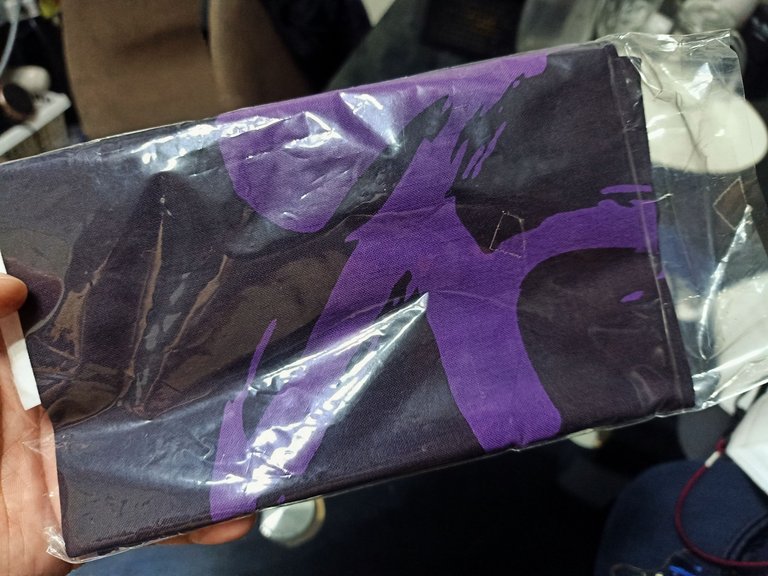 as for me, I choose a different design since i love dark colors and this one looks cool.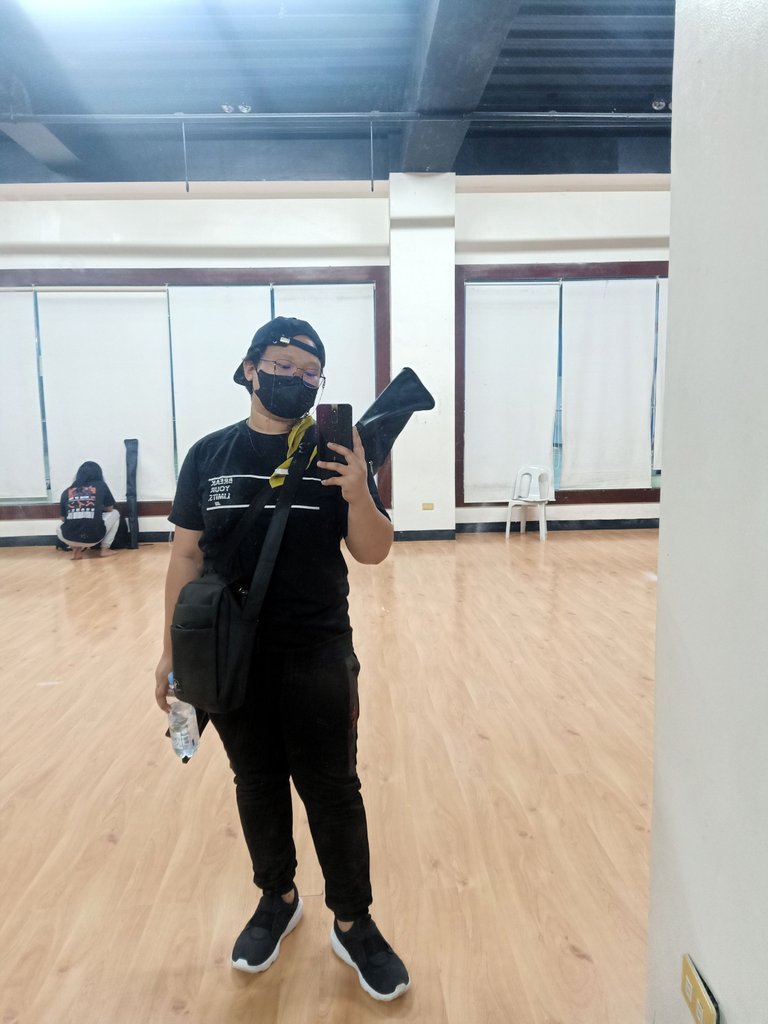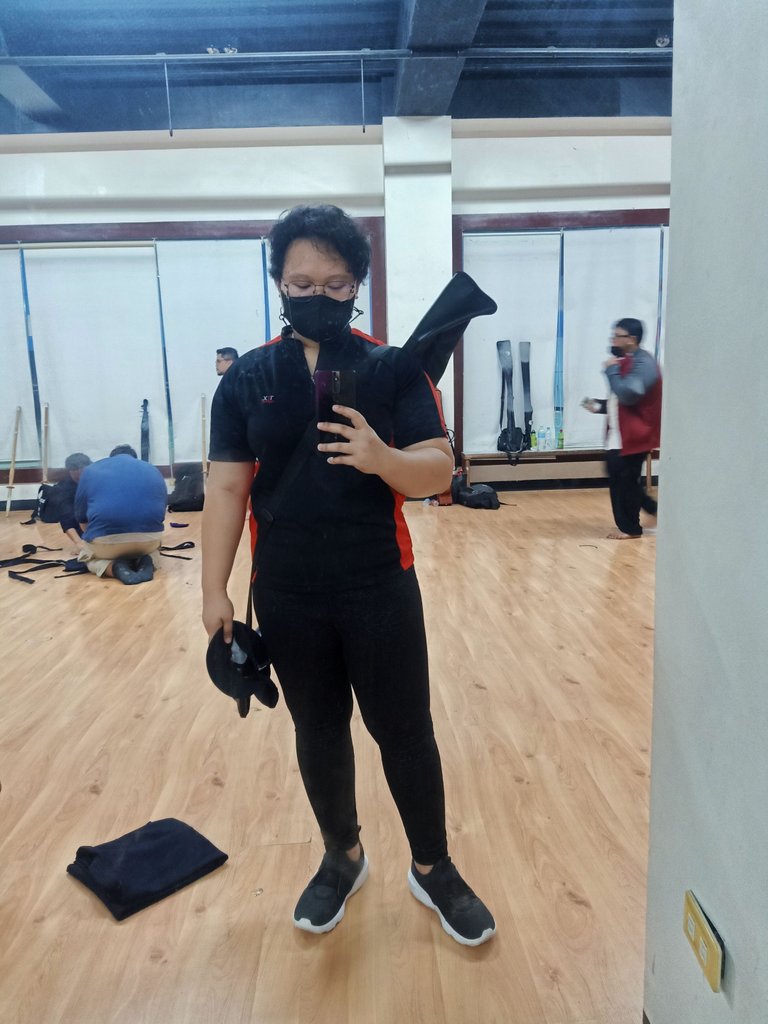 taking selfies after class
I won't deny that I've already imagine myself wearing the uniform a lot of times while taking pictures like this, and can't wait to show it to my mom (bata yarn hahaha).
HAKAMA (lower) AND GI (upper)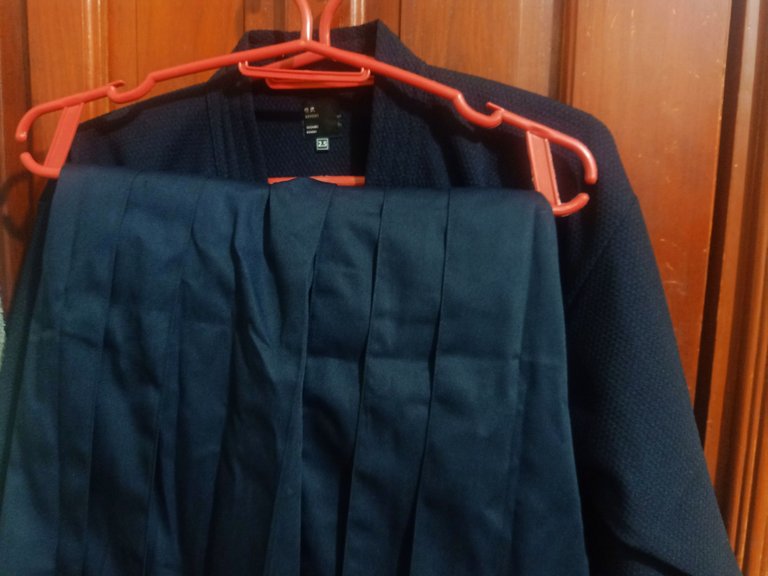 I was having mix feelings after receiving my uniform but one things for sure i was happy and excited to wear it.
I remember being late because of the traffic and i had to double time wearing the hakama and gi. It was my first time so i had to ask my friend to help me when i got confused where to tie some parts of the hakama,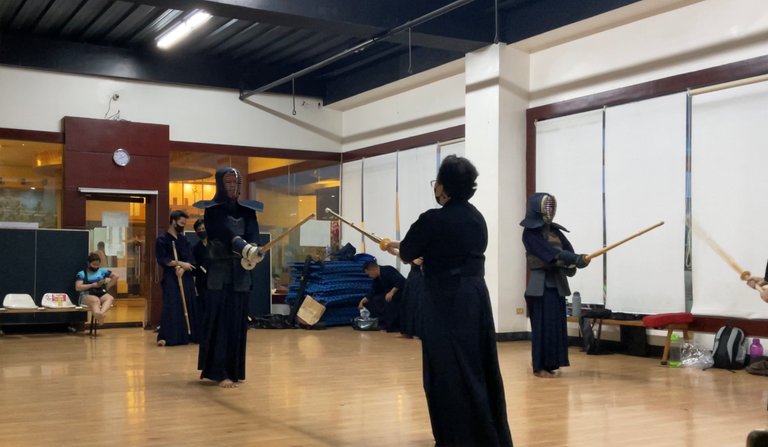 There's a proper way of wearing the uniform so it wouldn't get loose while doing kiri-kaeshi (basic movement while striking your opponent continuously).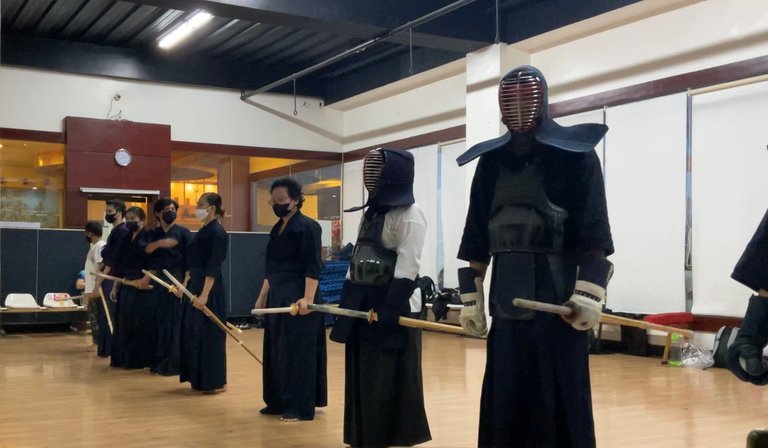 If you are wondering why i still haven't worn a bugo (armor), that's because it costs around 20,000 pesos ($355) for a new set, and i can't afford to spend that much money over it,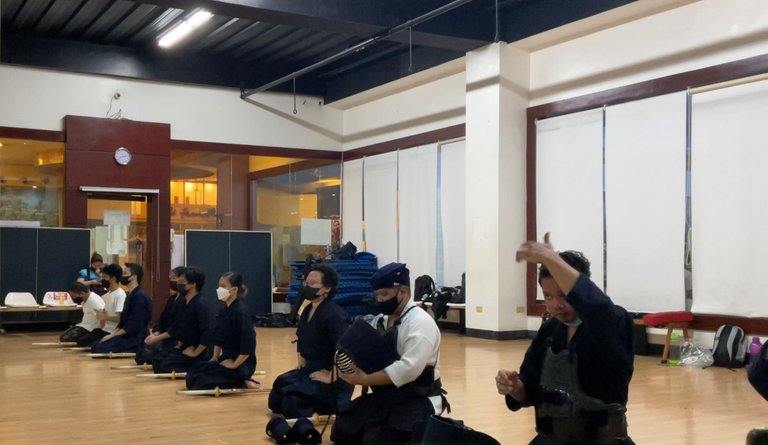 But the club senpai had a plan of selling second hand set of armors around 5,000 pesos ($88.94) or to rent for those who can't really afford to buy it.
DAVAO KENDO CLUB FAMILY
We usually take pictures after class especially if we have a japanese guest. Our senpai said it's already a tradition in the club for other kendo sensei (teacher) to visit in different kendo dojo outside or inside the philippines to either teach and battle each other.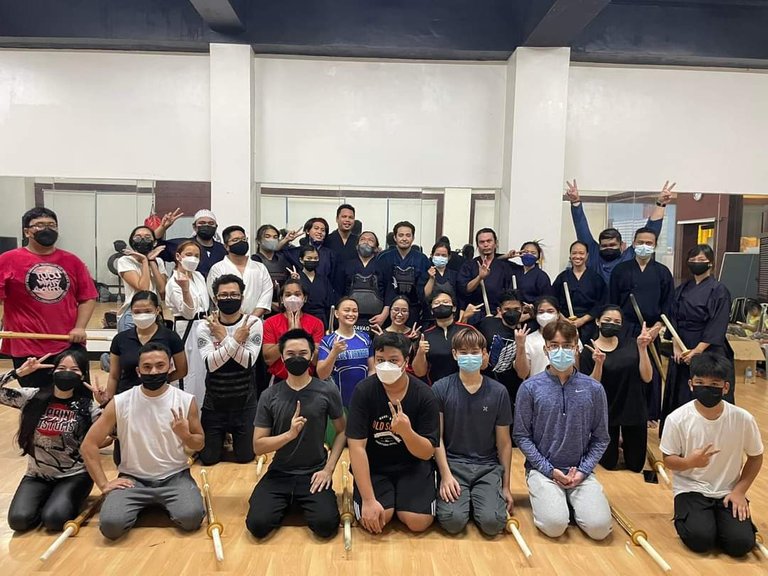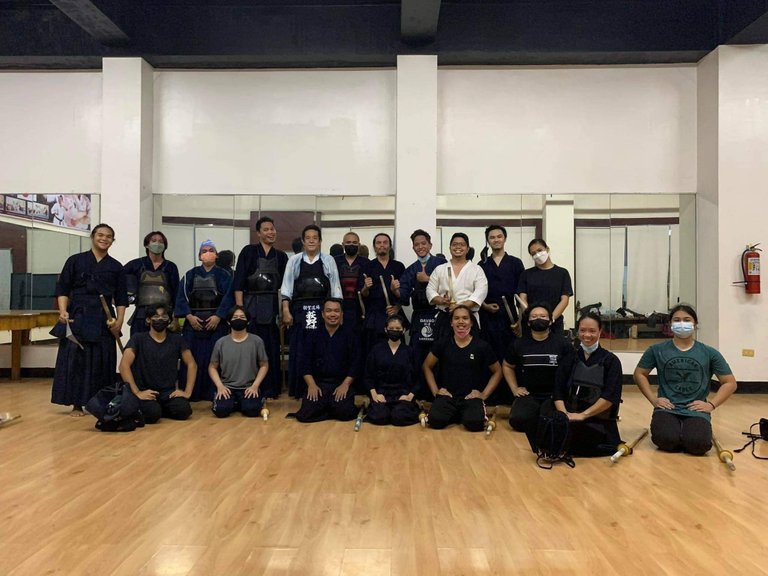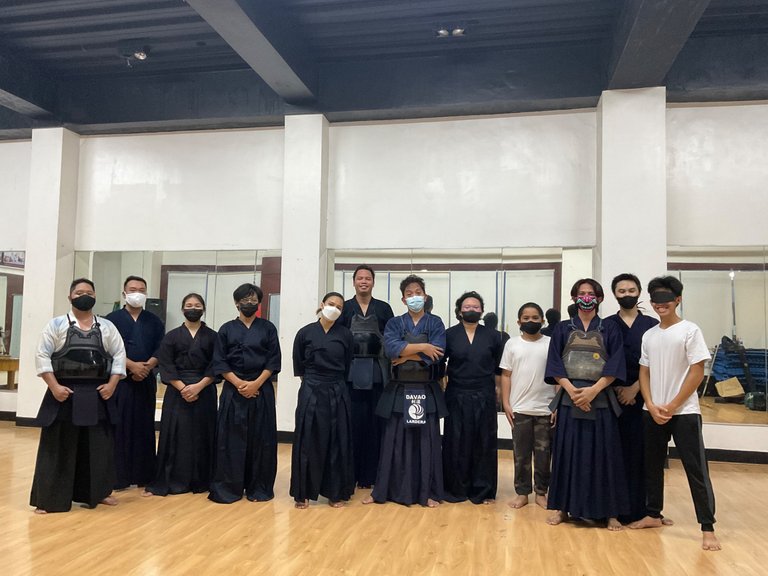 Adding a new sport other than my muay thai class was very tiring but i love it since it keeps me busy and it prevents me from thinking of my problems, and i find these sport activities helpful physically and mentally.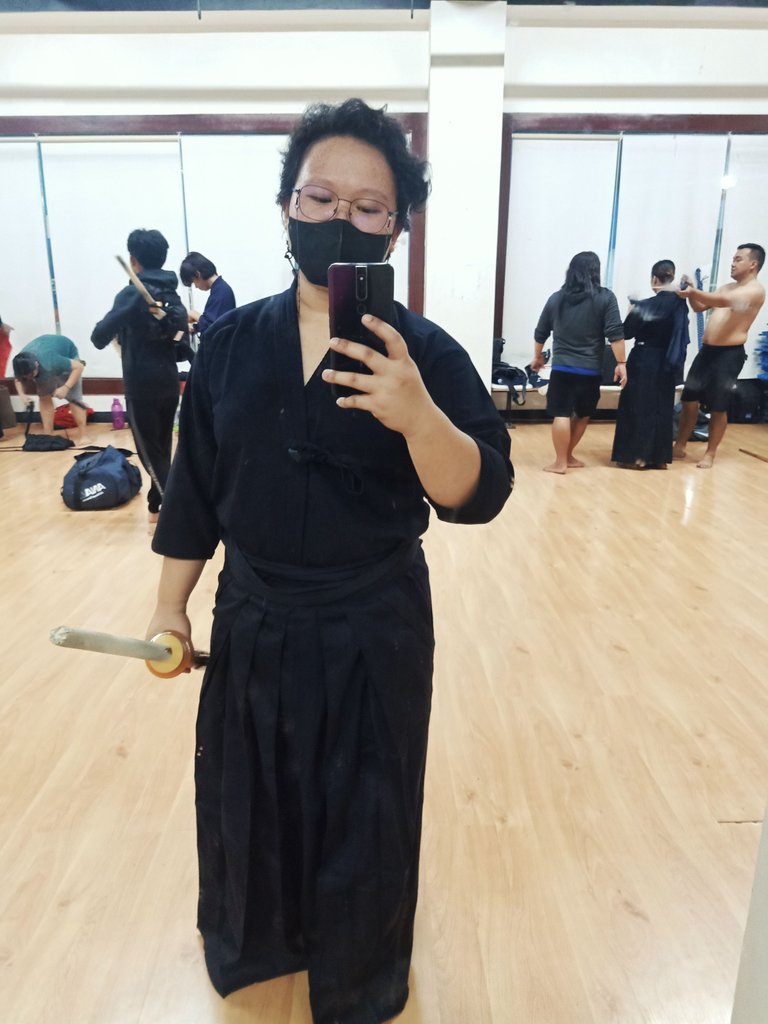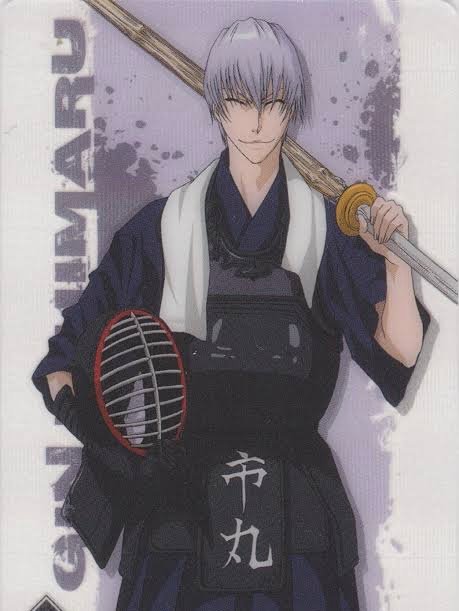 I waited for two months and i finally wore my dream cloth and look at gin from the anime bleach, do i look as handsome as him? he is my boyfriend by the way.. (fan girling, charot hahaha).
anyways, all in all i just joined because of the uniform ~ yey ❤️✌️
in my next blog i'll be wearing the bugo armor
to be continued ~ つづく
THANK YOU FOR READING !
---
---