One club legends

Transfers are a huge part of modern football, but some players don't know what it's like to change teams. Here are the greatest one card players of all time.
Francesco Totti.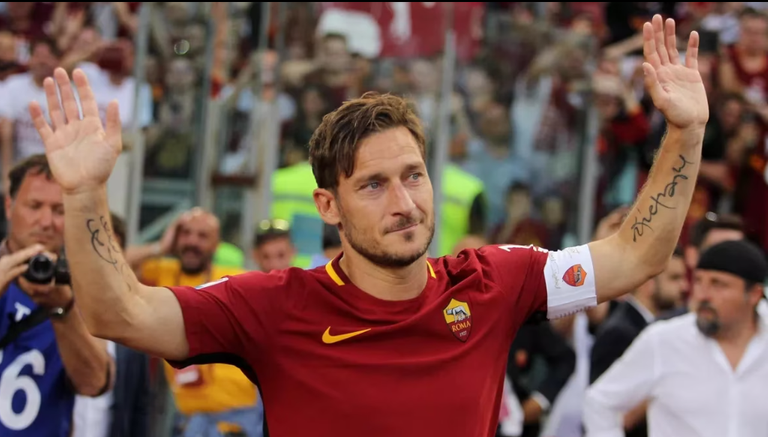 Known as the eighth king of Rome, Francesco Totti stayed loyal to his boyhood club throughout his 24 year career. The attacker made his debut for Roma in 1993 and putting on the shirt for the last time in 2017. In total, he ranked up 786 appearances and scored 307 goals for the Giallorossi. Totti only ever won one city title and he never got his hands on a European trophy. That was because of his commitment to Roma at his peak, Totti could have played for any club in the world, as a matter of fact, he almost joined Real Madrid in 2004 before deciding it'd be too painful to say goodbye to the club of his heart. No matter who plays for Roma in the future. There will never be another Francesco Totti.
Ryan Giggs.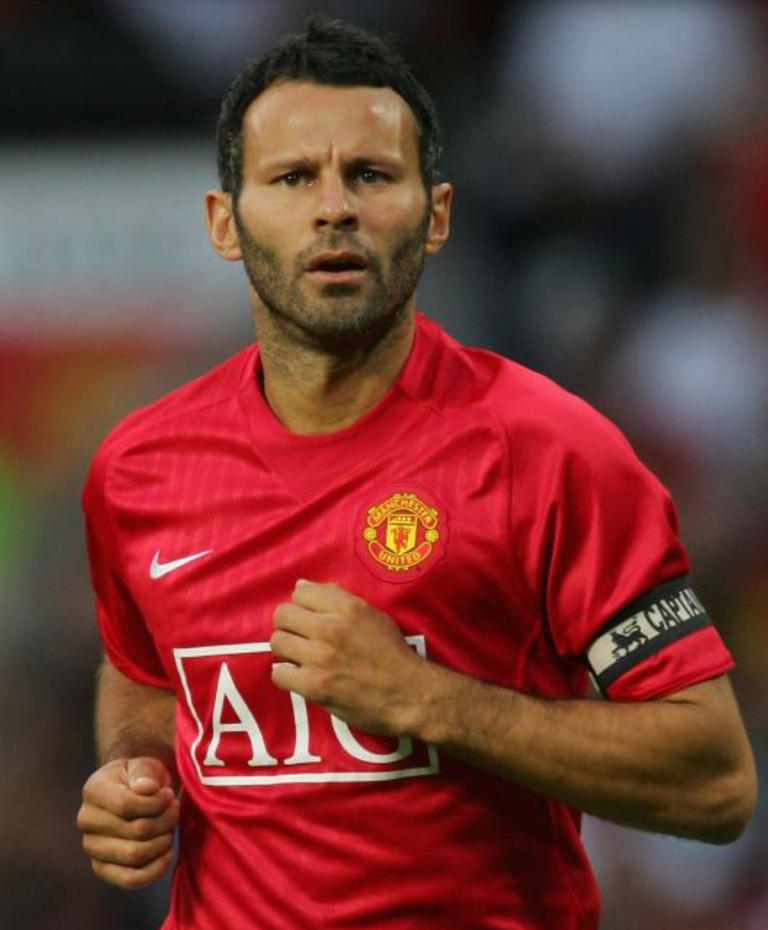 The class of 92 Were one of the most talented youth teams in football history, Ryan Giggs, Paul Scholes, David Beckham, Gary Neville, Phil Neville, and Nicky Barton all went on to become first team regulars at Manchester United. Giggs was the first one to make his debut than the last one to retire. The Welshman played 963 games for United in a remarkable career. He started out as a speedy tricky winger and later became a thoughtful proving midfielder. Giggs could have left the club in the early 2000s. Juventus and Inter Milan both wanted him but in the end, he decided to stay united by the time he retired in 2014 Giggs had won 13 Premier League titles with one club, it's hard to see anyone ever beating that record.
Paolo Maldini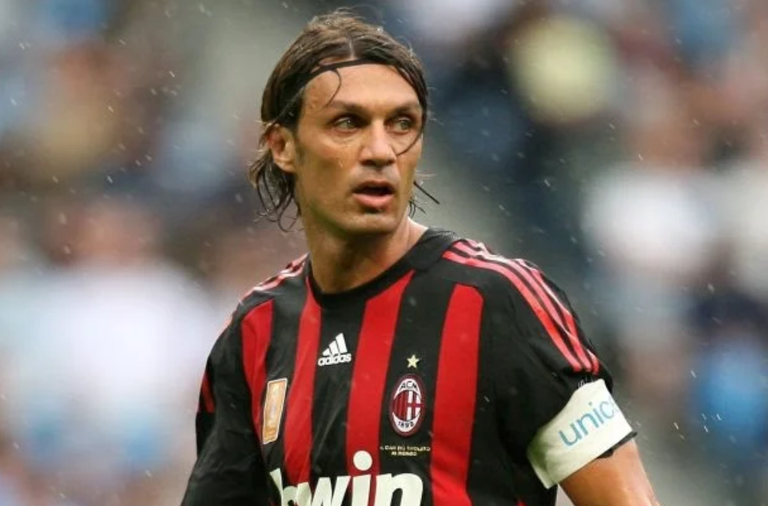 At the start of his career Paolo Maldini was mainly known as being the son of Cesare Maldini, a former AC Milan defender and Italy international. Maldini senior played over 400 times for Milan, he was overtaken by his extraordinary son. Between 1985 and 2009 Paolo featured in 902 games for the club. Maldini was a model of consistency throughout his career whether playing at left back right back or centre back, he barely put a foot wrong during his 24 seasons in the first team Maldini won seven Seria A titles and five champions leagues at the San Siro. He never came close to leaving Milan and currently works as the club's technical director.
Franco Baresi.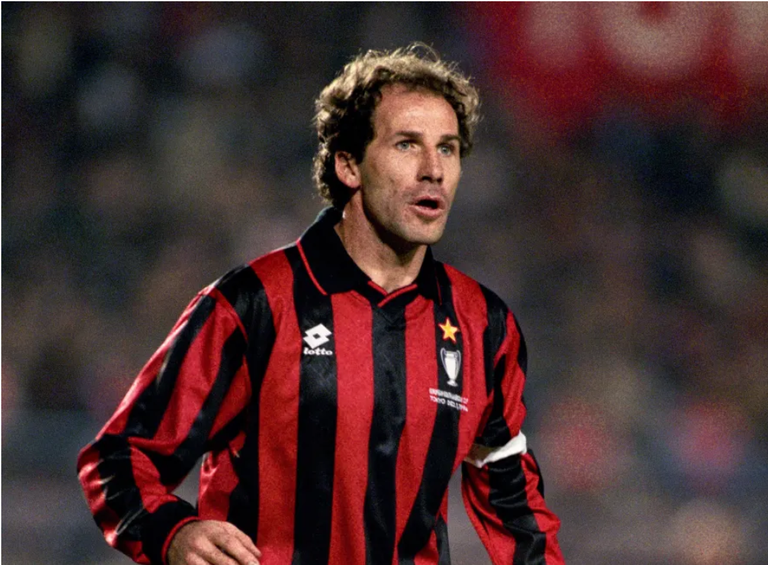 One of the greatest center banks the world has ever seen and Franco Baresi also spent his entire career at AC Milan he played alongside Paolo Maldini for a while. Opposition strikers certainly didn't enjoy coming up against the Rosaneri of that era. Baresi first appearance for Milan came in 1978, He was still going strong almost two decades later, before finally hanging up his boobs in 1997. By that time, he'd won virtually everything that was to win at club level, including six Seria A titles and three champions leagues.
Tony Adams.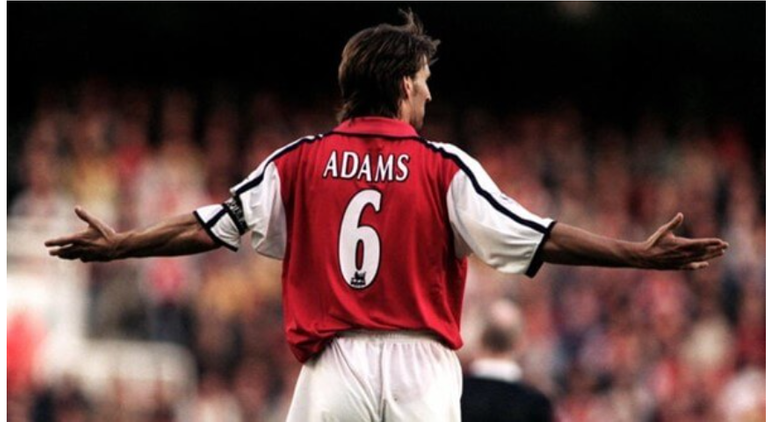 Known as Mr. Arsenal by gunners fans, Tony Adams played for the club in three different decades. The centre back joined the youth team in 1980 and made his senior debut three years later aged just 17. By the time he was 21, Adams was a regular starter and the club captain. The Defender won his first league title in the most dramatic of circumstances in 1989, as Arsenal beat Liverpool 2-0 on the final day, Adams won four championships during his career, including 2 under Arsene Wenger, in '98 and 2002. It's difficult to imagine Adams wearing a shirt other than Arsenal's but he could have joined man united in the mid 90s. "Alex Ferguson came in for me, but I wouldn't leave" he said.
Carlos Puyol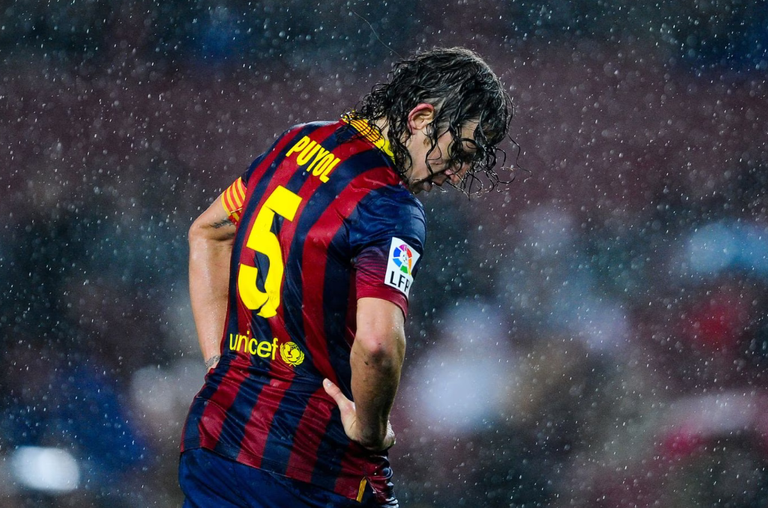 Sometimes Puyol looked a little out of place in Pep Guardiola's team of tiki-taka titans but without the rugged defenders passion, grit and determination, Barcelona wouldn't have been as successful as they were. Puyol is an undisputed Barcelona legend, but he almost left the club before he even made his debut. Malaga had an offer for him accepted in 1998 but puyol rejected the move after a former teammate at youth level was promoted to the first team, that teammate was Xavi Hernandez. Puyol played almost 600 games for Barca, he was a six times La Liga champion than a three time Champions League winner, unlike Xavi, Iniesta and Lionel Messi, didn't join another club later in his career. When his contract expired in 2014, the Barcelona Captain simply walked off into the sunset.
Jamie Carragher.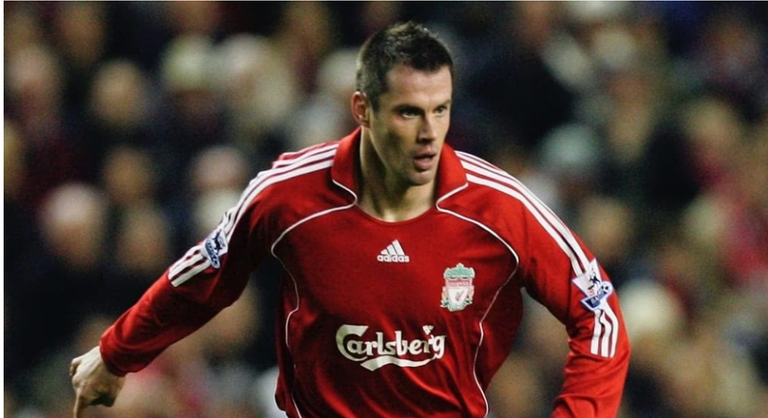 Jamie Carragher was actually an Everton fan as a kid. He even wore an Everton kit to his Liverpool trial, his loyalties lie in the red half of the city these days though, that's very natural considering he spent his entire 17 year career at Anfield where he won almost everything apart from the Premier League. The top tackling defender played 737 times for Liverpool. He was often overshadowed by Steven Gerrard, another local lad who inspired the club to glory on a regular basis. Now, Gerrard might be the bigger club legend, but his short spell at LA Galaxy means he can't be considered as a one club man. When it comes to those, Jamie Carragher is Liverpool's Number One
Paul Scholes.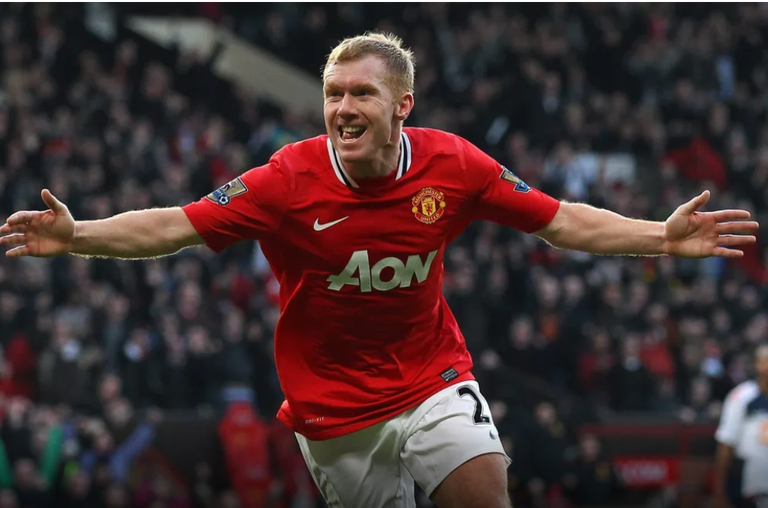 When they were in Manchester United's youth team, Gary Neville thought Paul Scholes would never make it. He was small, so slight. He didn't have great energy. He had no strength. He had asthma, he couldn't really run very far. He wasn't quick, he'd never beat you for pace. Over 700 appearances and 20 major trophies later, it's fair to say Scholes proved Neville wrong. The midfielder spent his entire career at Old Trafford even came out of retirement in 2012 to help the club out. Even at the age of 38, Scholes was still one of the best players at the club.
Image sources.
---
---