Some lethal attacking trios in world football
Some teams have one star striker who gets the bulk of the goals.The best sides of all time had several attackers who could do the business here are the greatest front threes in football history.
Messi, Suarez, Neymar.MSN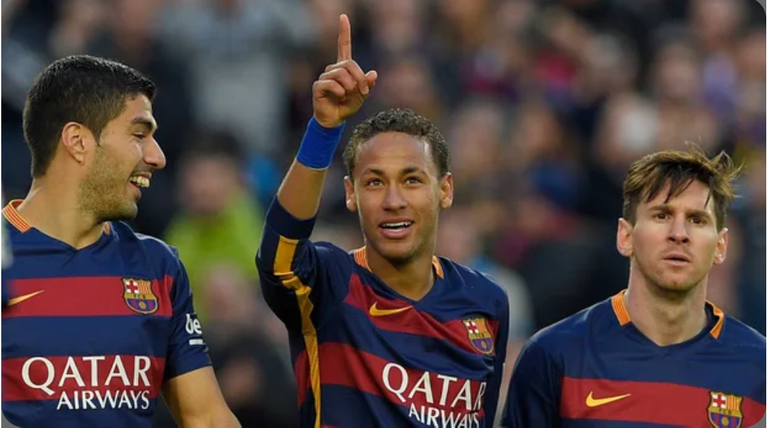 Lionel Messi and Neymar were already working in tandem at Barcelona when the club signed Luis Suarez in 2014. Suarez made a slow start in Catalonia but once he found his form and fitness Barcelona's forward line was unstoppable. The MSN had a treble in their very first season together, Enrique gel them together and Barcelona were rewarded with the Liga title, the Copa del Rey and the Champions League. The trio was split up when Neymar joined PSG in 2017. In three years together, they scored 364 goals in 450 games.
Bale Benzema Ronaldo,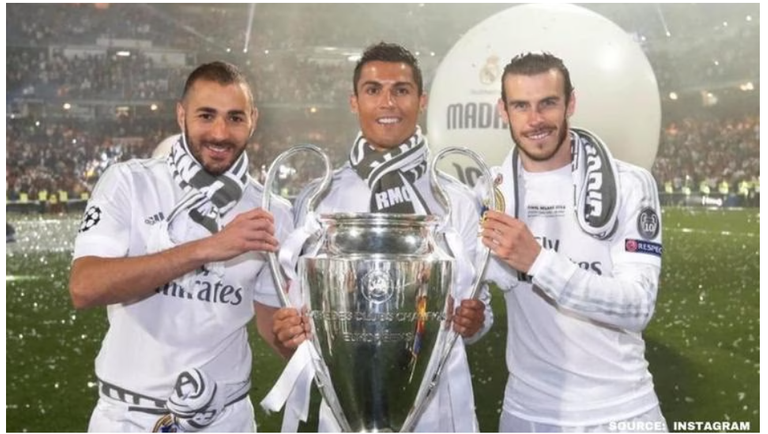 The BBC were brought together in 2013 when Real Madrid paid on World Record transfer fee to sign Gareth Bale their first season together was fantastic Madrid finally won la Decima, their 10th Champions League title under Carlo Anceloti. Bale, Karim Benzema and Cristiano Ronaldo scored 97 goals in all competitions. They did even better in '14 to '15 Even though Madrid were less successful, the BBC made it into triple figures with a combined 100 goals. Ronaldo was a bigger star than Benzema and Bale but all three players contributed to Madrid three consecutive Champions League triumphs under Zinedine Zidane. They were broken up when Ronaldo left in 2018, although Bale was no longer a regular starter by then anyway.
De Stefano, Puscas, Hento,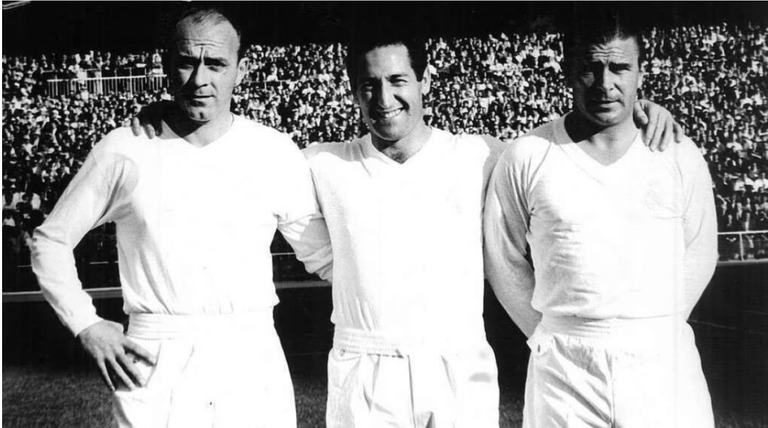 The BBC aren't real Madrid's only legendary front three without Alfredo de Stefano, Puscas and Hento, Madrid wouldn't be the huge club they are today, the Blancos won the first five European Cups between 1956 and 1960, DiStefano and Hento were present for all of them, whereas Puscas only arrived in Madrid in 1958. The Hungarian scored four goals in the seven three win against Eintracht Frankfurt in the 1960 European Cup final DiStefano got the other three while Hento was a constant thorn in Frankfort side on the left wing. Madrid actually lined up with a front five, which also featured Canario and Lewis Del Sol, but there's no doubt that Hento, DiStefano and puscas were the stars of the team.
Best, law, chalton.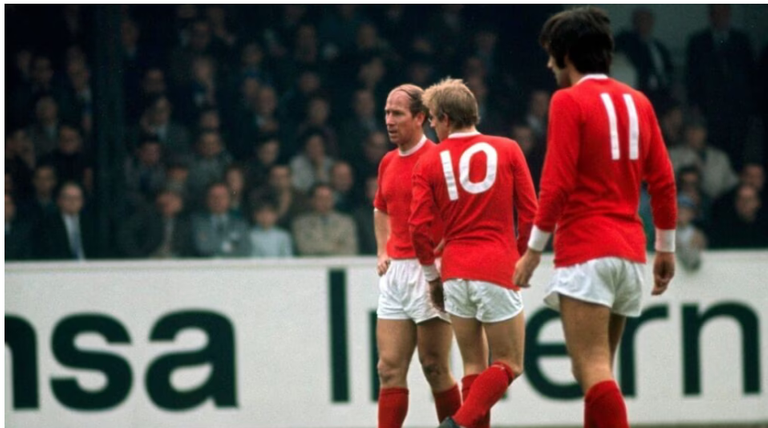 Now if you're not sure how talented this front three was, consider the fact that each of them won the Ballon d'Or. Bobby Charlton survived the Munich air disaster in 1958 and was a key part of Manchester United's rebuild after the tragedy the club signed Denis law in 1962 and George Best broke into the team the following year. The trio hit it off instantly. They had great chemistry on the pitch and was soon nicknamed the Holy Trinity by United fans. Together Best, Law and Charlton won two league titles and the 1968 European Cup where they beat Benfica 4-1 in the finals.The Holy Trinity are immortalized with a statue outside Old Trafford. All three men will always be Manchester United legends.
Mane, Firmino, Salah.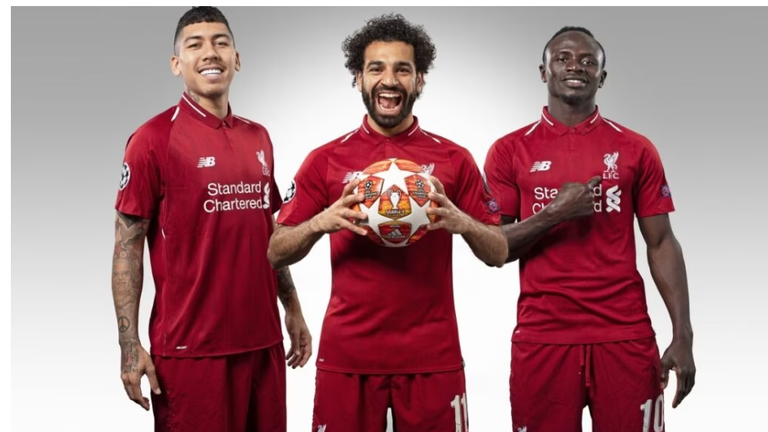 Jurgen Klopp has already earned his place alongside Bill Shankly and Bob Paisley is one of Liverpool's greatest managers, Sadio Mane, Roberto Firmino and Mohammed Salah have been integral to the success of Anfield. They scored a combined 13 goals in Liverpool's Champions League winning campaign of 18 to 19. When the Reds ended a 30 year wait for a premier league title in 2019 to 20. Their front three scored 46 times. Firmino selfless work as a false nine has helped to bring out the best in Mane and Salah, the Brazilian's competing for minutes with Diogo Jota these days but his contributions to Liverpool success of the club will never be forgotten.
Rooney, Tevez, Ronaldo,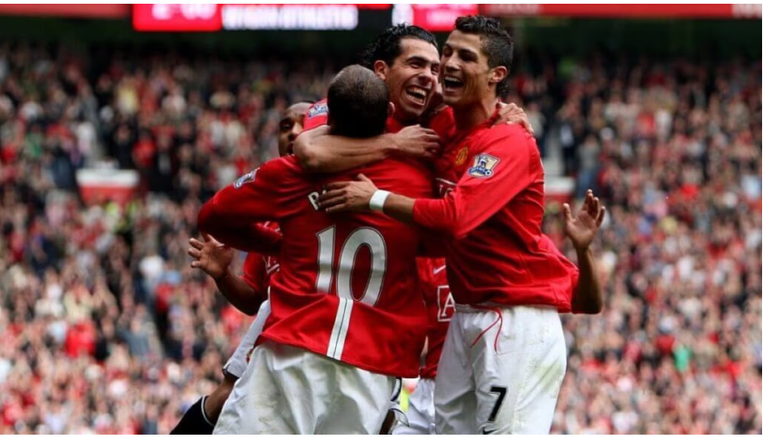 Manchester United treble winners in 1999 are widely seen as Alex Ferguson's greatest ever team, but it could be argued that the side of 2007 to 2009 were even better there were quality players right the way through that team. Edwin van der Sar in goal and Nemanja Vidic and Rio Ferdinand in defense, Paul Scholes and Michael Carrick in midfield but the strongest part of the side was undoubtedly the front three of Wayne Rooney, Carlos Tevez and Cristiano Ronaldo. Rooney and Tevez were tremendous players in their own right for their work ethic and sense of sacrifice helped to bring out the best of Ronaldo, the star man. In their two seasons together, the trio scored 140 goals as United won two Premier League titles, and a Champions League.
Henry, Bergkamp, Perez.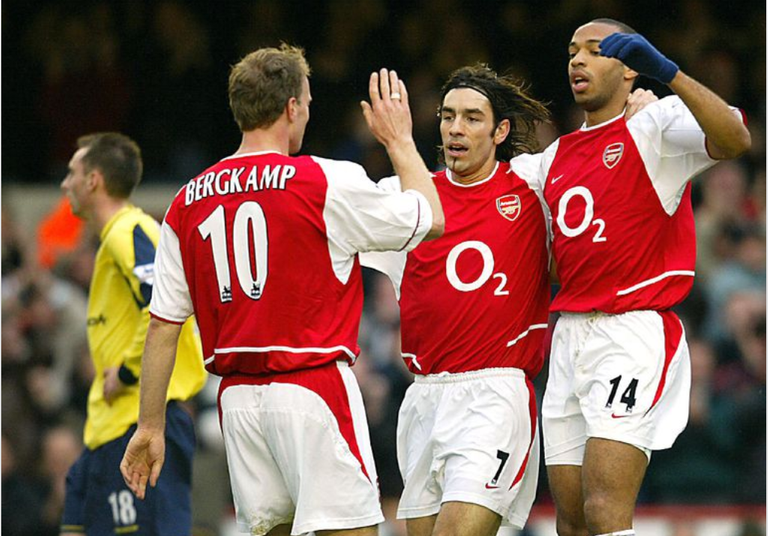 Arsenal usually played a 4-4-2 or 4-2-3-1 formation in the early to mid 2000s. Dennis Bergkamp would drop behind Henri with Robert Perez and Freddie Youngberg out wide it would probably be more accurate to call this a front four but because Perez was more attack minded than Youngberg, this sometimes ended up as an attacking trio. In the invincible season of 2003 to four Henri, Bergkamp and Perez contributed 63 goals in all competitions.The thing is they weren't just incredibly effective.They also played with style. The Arsenal side spearheaded by Henry, Bergkamp and Perez remained one of the most entertaining teams in Premier League history.
Eto, Messi, Henry.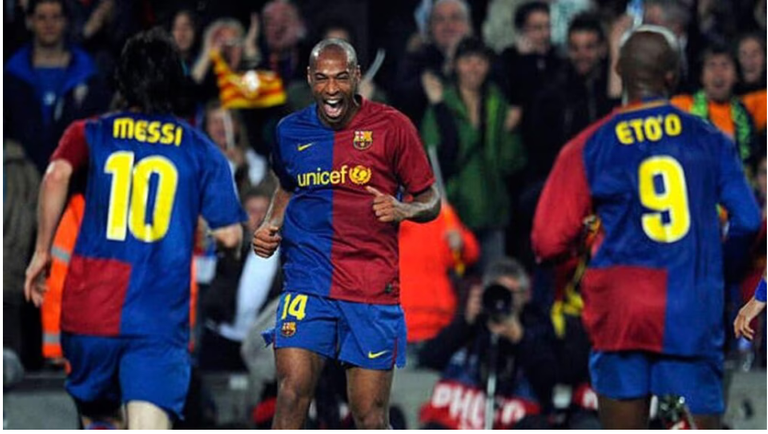 In his first summer as Barcelona manager, Pep Guardiola made the huge decision to sell.Ronaldinho it was a massive gamble the Brazilian was one of the most talented players of his generation. It proved to be the master stroke Lionel Messi took over as the leader of the attack.The Argentine was mostly used as a false nine, with Henry and Samuel Eto providing support from the flanks. In 2008 to '09 Messi scored 38 goals, Henry scored 26, and Eto scored 36. They were a thrilling trio who helped Barcelona win La Liga, the Champions League and the Coppa Del Rey. Eto joined Inter the following summer and the front three was broken up.That was good news for the rest of Europe. Messi, Henri and Eto's time together might have been short, but it was also spectacular.
Are there any other front threes that you'd add, let me know in the comments section below.
Thanks.
---
---