Some One season wonders across Europe
Intro
The very best players perform at a high level here any year out, other stars burn brightly, but for a very brief time here are the biggest one season wonders in football history.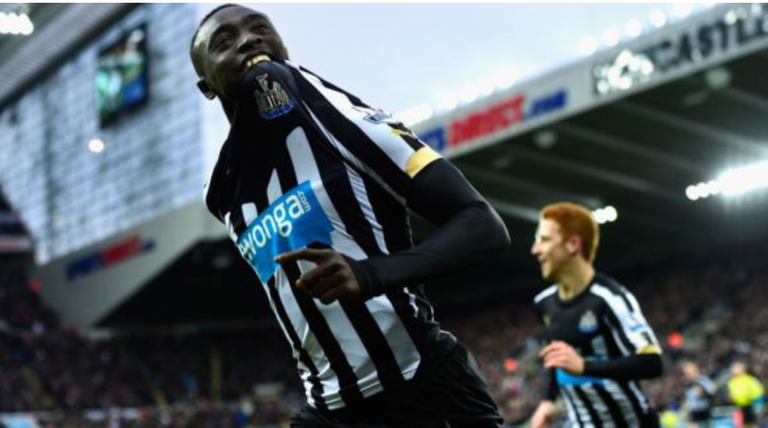 Source
Papis Cisse Newcastle 2011 to 2012. Papis cisse first appeared on scouts radar when he scored 24 goals for Freiburg in 2010 to 11.Midway through the following season, Newcastle snapped him up for 9.3 million the magpies were flying high in the Premier League. A top four finish was a realistic targets and Alan Pardew wanted to beef up his attack.Demba ba had been scoring goals for fun in the first half of the season, but after his Senegal teammate arrived, Cisse became the main man up front he scored 13 goals in 14 games that season, including a wonder strike against Chelsea that was as good as a golfer. Cisse spent four more seasons in Newcastle but only reached double figures in one of them. The striker then wound down his career in China and Turkey.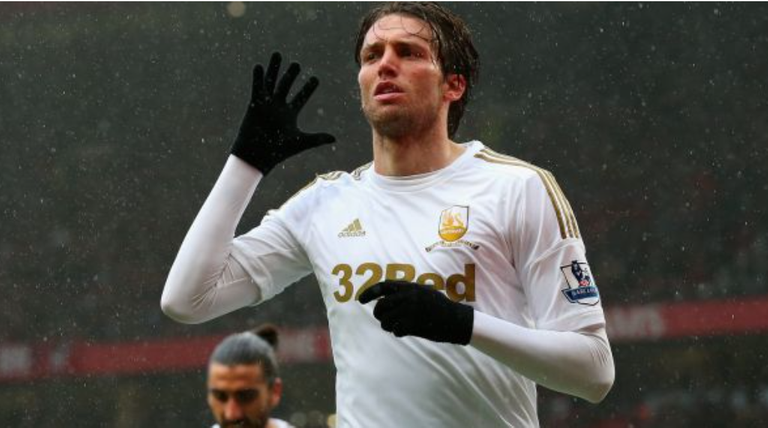 Michu Swansea 2012/13. The summer of 2012 was a time of change for Swansea, Michael replaced Brendan Rodgers as manager, Joe Allen, Scott Sinclair and Sigurdsson all left. In came Pablo Hernandez, ki Sung yung and an attacking midfielder called Michu, who hardly anyone had ever heard of. It proved to be a masterstroke. Used as a striker by the coach, Michael, Michu scored two goals on his debut and never looked back. By the end of that campaign, he'd scored 22 times in all competitions, helping Swansea finished ninth in the PremierLeague and win the League Cup but Michu couldn't repeat the trick in subsequent seasons. He only scored two league goals in 2013 to 14 before a nightmare spell at Napoli, in which he only played six competitive matches.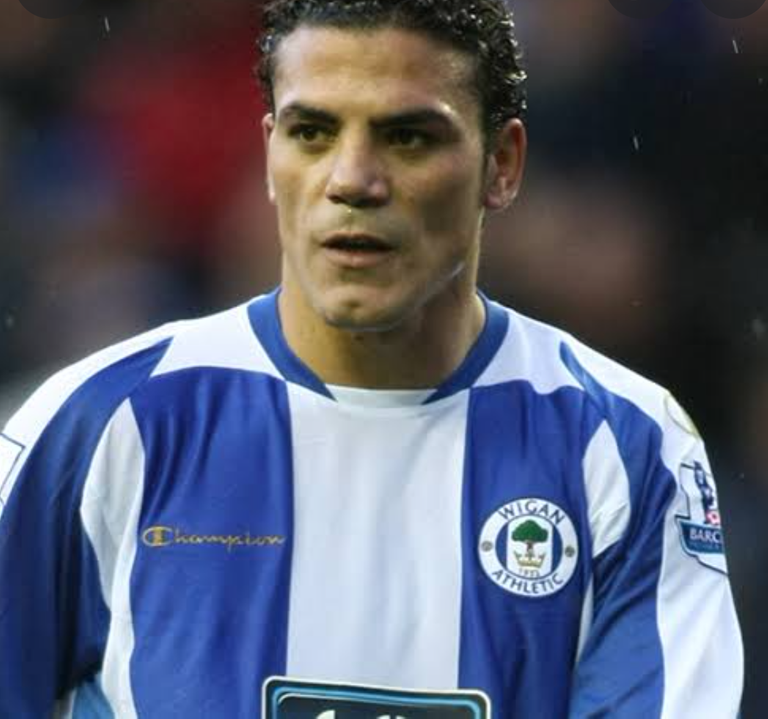 Source
Amr Zaki, Wigan 2008 to 2009, Wigan fans thought they gotten a jem when Ama Zaki made a fantastic start his premier league career in 2008 signed on a season long loan, the Egyptian front man scored five goals in his first four games to send Wigan shooting up the table. By the end of the year he notched 10 goals and was third in the scoring chance behind only Nicolas Anelka and Robinho, Dave Whelan, the Wigan manager even compared him to Alan Shearer. But then the goals dried up, Zaki didn't score again for Wigan and his manager Steve Bruce called him the most unprofessional player he'd ever seen. It'd be more accurate to call him a past season wonder. The striker had a brief loan spell at Harlan 2010 But he spent the rest of his career in North Africa and the Middle East.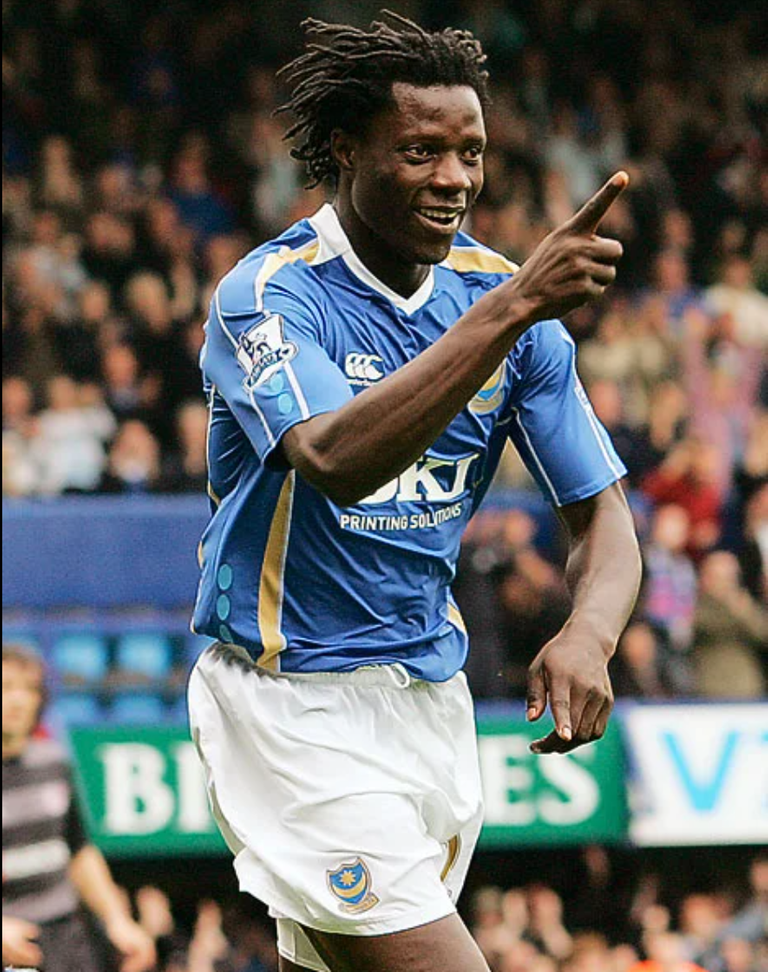 Source
Benjani Portsmouth 2007/08. Ben jolly scored six goals in 34 games for Portsmouth in 2006 to seven there were no signs that the Zimbabwean was about to become one of the deadliest strikers in the Premier League but thats exactly what he was the following season. Benjani average more than a goal every other game for Portsmouth scoring 12 times in 23 Appearances. Manchester City liked what they saw and brought him to the club in February. Benjani had a dream debut for city by scoring in a 2-1 win against Man United at Old Trafford but his form tailed off after that and City's next manager Roberto Mancini didn't rate him as highly. After the Abu Dhabi takeover that summer city could easily afford to replace him. Benjani later played for Sunderland and Blackburn, before returning to Portsmouth, but the magic was over, he only scored four goals in a combined 42 league games for those three clubs.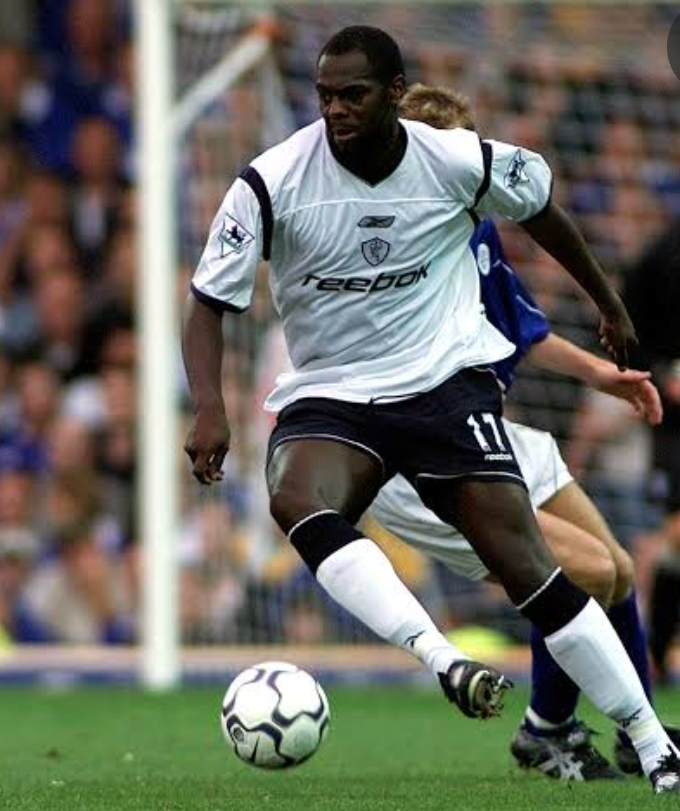 Source
Michael Ricketts Bolton 2001/02. After a decent season at Walsall, Bolton took a punt on Michael Ricketts in 2000. It was a great decision, the striker fired the trotters into the Premier League with 19 goals. Now we've seen countless examples of forwards excelling in the championship but struggling in the top flight some thought Rickets would be another line that but under the astute management of Sam Allerdyce he hit the ground running. Ricketts had scored 10 goals by the start of December including an equalizer against Arsenal and the winner against Manchester United. Premier league defenders shouldn't be underestimated, though. Eventually they worked Ricketts out and he scored only two goals in the second half of that campaign. Ricketts stayed in the Premier League for another two seasons with Bolton and Middleborough but the rest of his career was spent in the championship and league one side.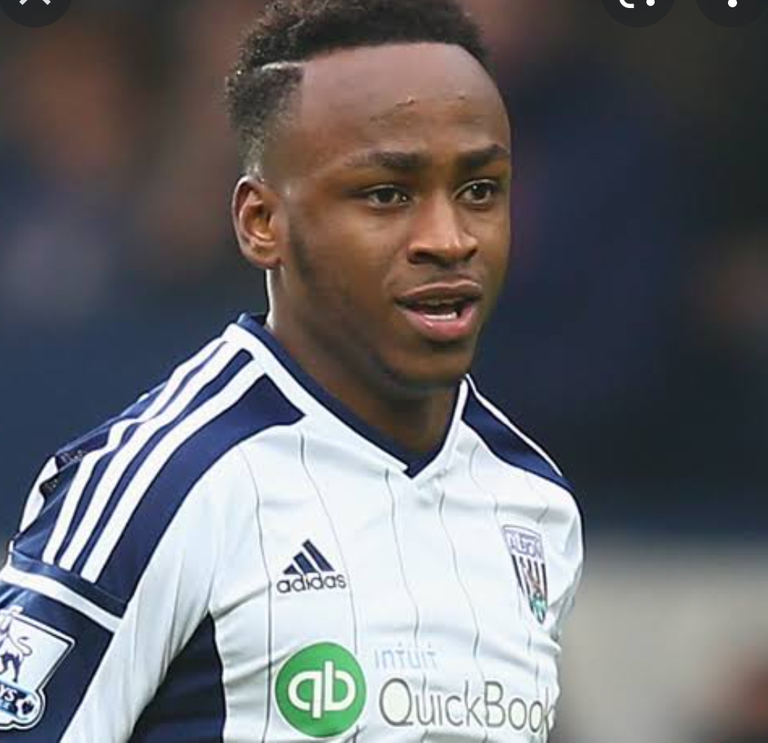 Source
Saido Berahino West Brom 2014 to 15. In August 2015, Tottenham tried to sign Saido berahino, Mauricio Pochettino wanted him to join his attack alongside Harry Kane, Dele Ali, and Christian Eriksen, Berahino had scored 20 goals the previous season even though the defensive Tony Pulis was the manager for half of it. At just 21, the striker seem to have a bright future ahead of him. West Brom rejected Tottenham's bid, Berahino must wonder what could have been. In the following season he only netted seven goals and didn't score at all in the Premier League after moving to stoke. Once dubbed as a future England international, Berahino now represents Burundi at international level and instead of spurs he currently plays for Sheffield Wednesday in League one.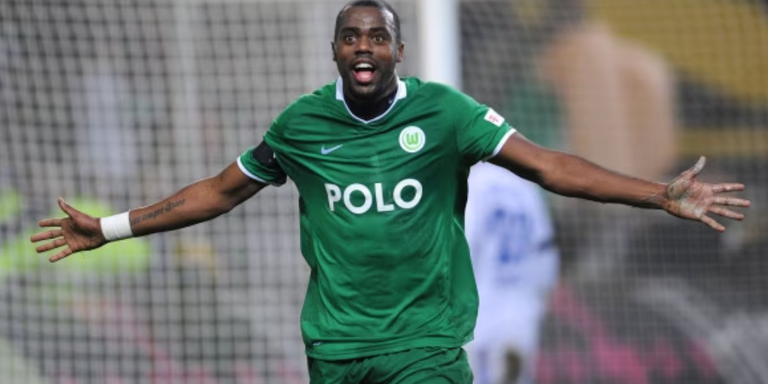 Source
Grafite Wolfsburg 08/09. Bayern Munich might dominate the Bundesliga these days, but they didn't have everything their own way in the 2000s. Borussia Dortmund, Werder Bremen, Stuttgart and Wolfsburg all won the title in that decade. Wolfsburg triumph was probably the most exciting, they scored 80 goals in the 08/09 season and famously trashed Bayern 5-1. The title waa a team effort but the main reason for their success was their lethal duo of Dzeko and Grafite. The pair scored 54 goals between them, Grafite score 28 of them despite only playing 25 games, Lionel Messi and Cristiano Ronaldo would have been proud of that scoring rate yet the Brazilian was never able to keep up that record. He had a decent campaign in 09/10 season but then spent the next four years in the UAE and Qatar.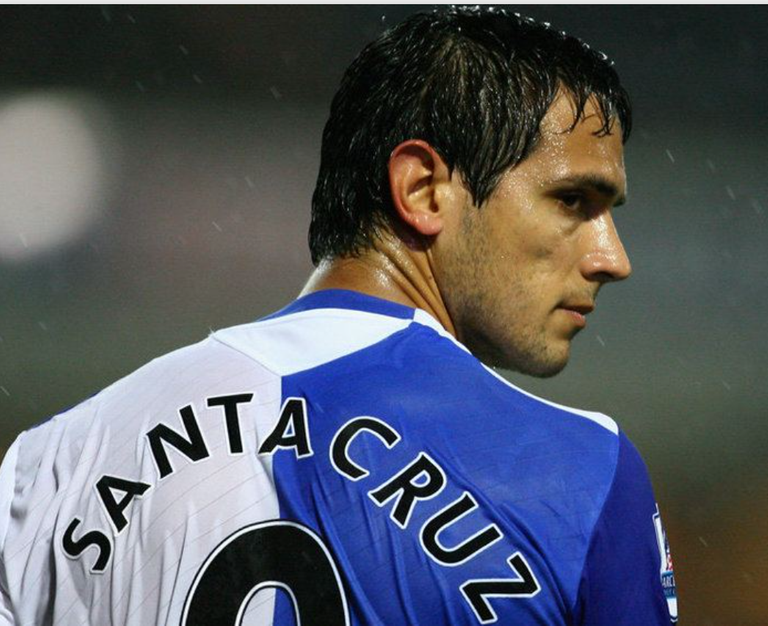 Roque Santa Cruz, Blackburn 2007/08. Santa Cruz spent eight years at Bayern Munich but he was never a prolific scorer then. The most he was able to manage that in a single season was 5 goals. Blackburn fans were still excited when the won the race to sign him up then. Santa Cruz immediately proved his quality, when his coach, Mark Hughes built his team around him. Blackburn reaped their rewards as Santa Cruz scored 19 goals that season and 23 in all competitions helping then finish 7th in the league that season. Santa Cruz underwhelmed the following season though as he only notched four league goals and was accused of having his head turned by Manchester city. City finally got their man in 2009 and they quickly regretted it. He only scored 4 goals in 24 appearances.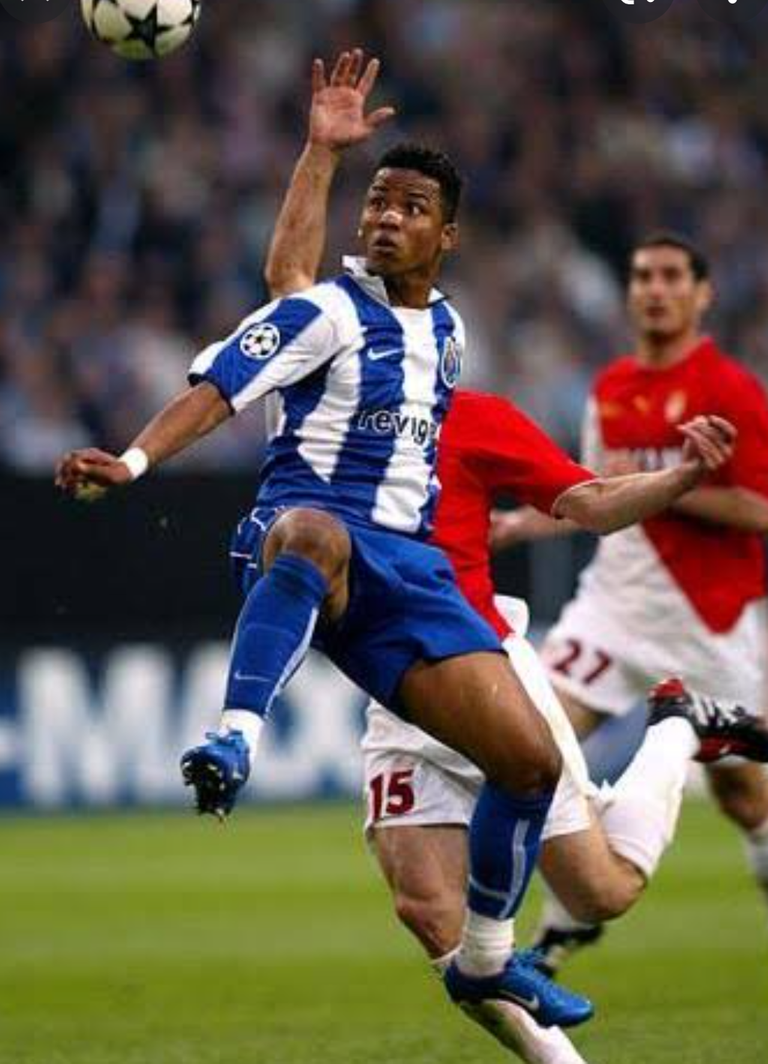 Source
Carlos Alberto Porto 2003/04. Porto's incredible Champions League triumph kickstarted the careers of several people. Jose Mourinho, the mastermind of the success moved to Chelsea and took Ricardo Cavarlho and Paulo Ferreira with him, Deco joined Barcelona, Benni McCarthy became a household name around Europe and Carlos Alberto was expected to follow a similar trajectory. The 19 year old forward started every game on route to the Champions League glory even scored the opening goal in the final against Monaco.This was supposed to be the start of an amazing career, things didn't go to plan though. Carlos Alberto spent another season at Porto but didn't have the same impact.He then went back to Brazil and only had one more spell in Europe a forgettable five games stint Werder Bremen in 2007 to 2008.
There are quite a few more of them which I didn't list in this session. Let me know what your thoughts are in the comments section below.
▀▄▀▄ T̳̿͟͞h̳̿͟͞a̳̿͟͞n̳̿͟͞k̳̿͟͞s̳̿͟͞ ̳̿͟͞f̳̿͟͞o̳̿͟͞r̳̿͟͞ ̳̿͟͞R̳̿͟͞e̳̿͟͞a̳̿͟͞d̳̿͟͞i̳̿͟͞n̳̿͟͞g̳̿͟͞ ▄▀▄▀▄▀
🅱🅴🆂🆃 🆁🅴🅶🅰🆁🅳🆂
---
---