👨‍🏫 Swamp Football Rescue 101 With Monkey-B ⚽ & We Got Running Water Again 🚰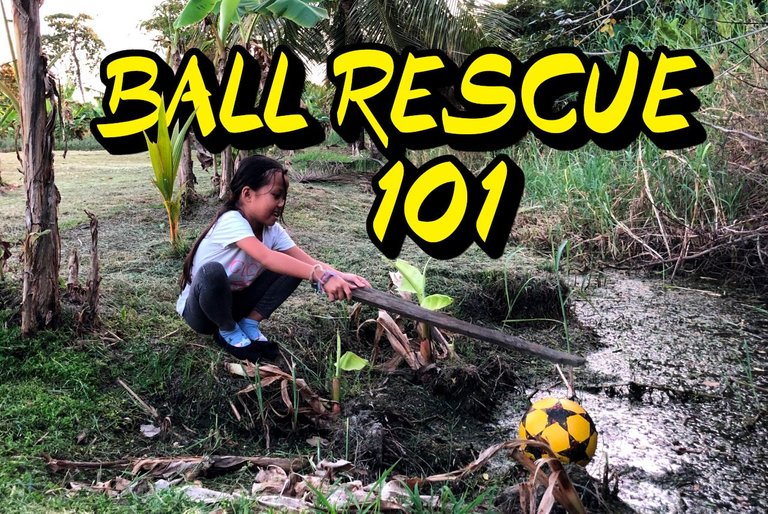 Today was full of adventure, from fishing footballs out of the swamp to water deliveries, sheep visits, frisbee tasting, and more!
A Day Of Surprises & Goofs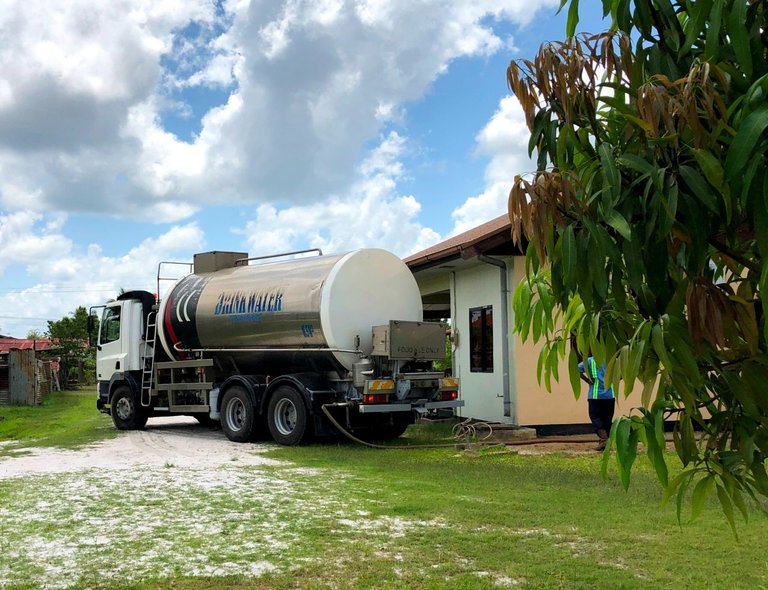 Today started off with a surprised (temporary) end to our water crisis. A state-owned water truck arrived to fill the water tank behind our apartment, I assume because the water pressure won't be returning any time soon.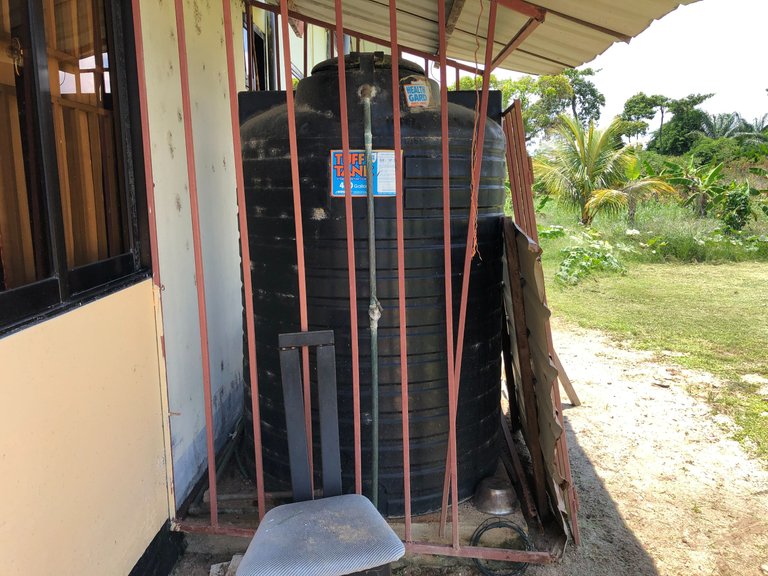 Our tank is kind of small for a house divided into 3 apartments, a total of 8 people living in this building. It likely won't even last a week, but it's nice to have water at the tap after several months of constant water problems.
Time For A Lunchbreak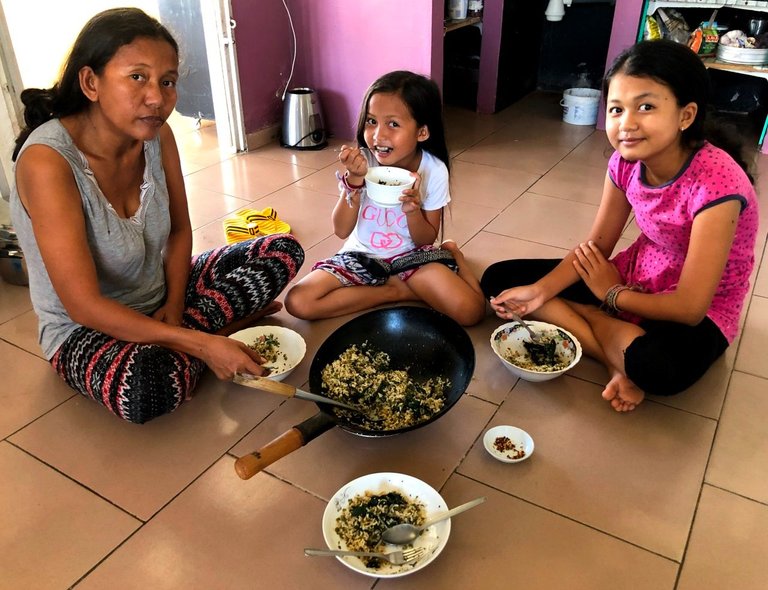 The least worst looking vegetable at the market today was some wilted morning glory, so I did my best to turn it into an edible fried rice along with the help of some coconut meat and mustard seeds. Can you guess which family member likes my cooking the most?
Post-Lunch Animal Entertainment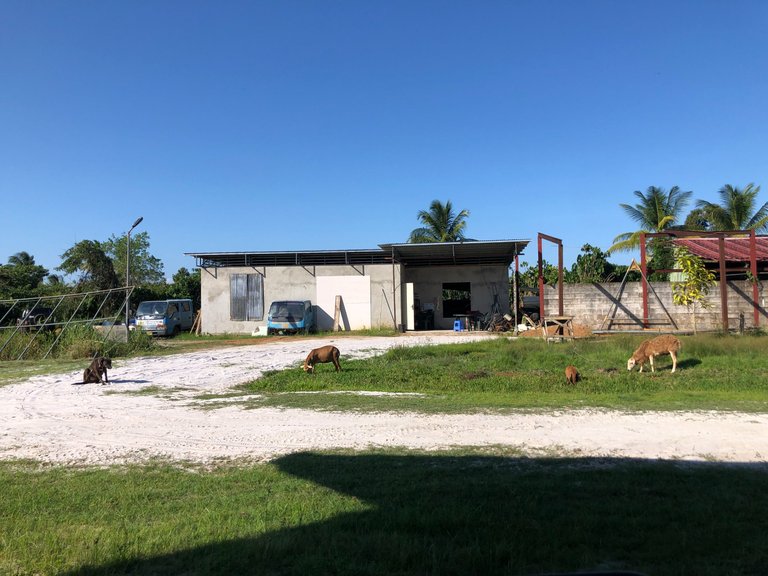 After lunch I sat on the porch to digest and also watch the sheep grazing. The landlord's dog came and decided it was a good idea to lay some diarrhea right in the middle of the sheep's grazing area. Satisfied with her work, Blakka (the dog's name) then walked over to the sand and watched the sheep intently, perhaps fulfilling some kind of voyeuristic fecal fantasy.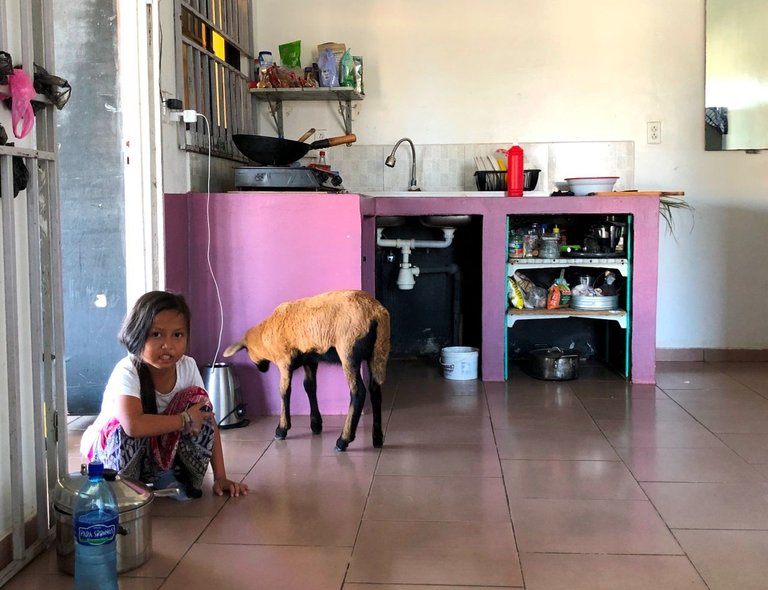 Lifestyle-wise, my family and I pretty much live a Cambodian lifestyle, so we do many things on the floor, especially eating. For this reason, we've never permitted animals in our living space before, but Harry the sheep has been given carte blanche to come and go as he pleases. There is something special about this creature, and my whole family can sense it.
Family Playtime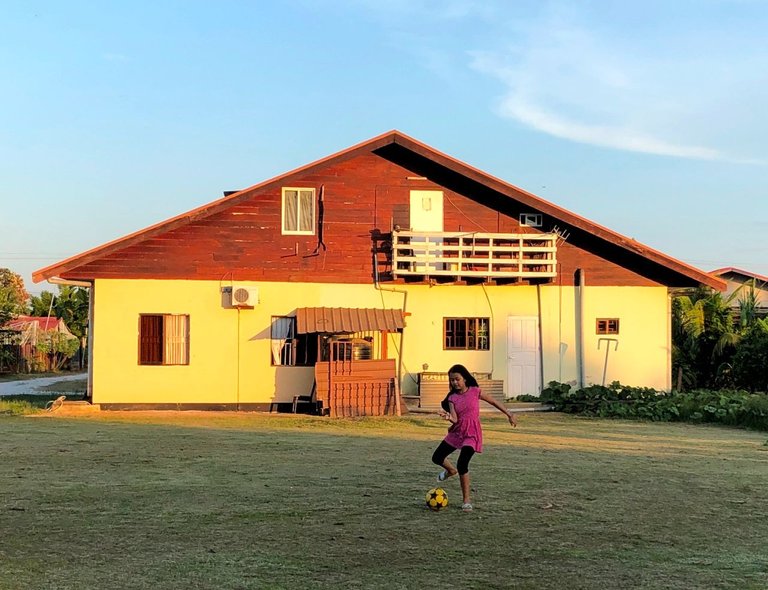 I honestly felt like just having fun with the family and not posting today, but that is something I really can't afford to do. However, sometimes if you just snap pictures, the story will follow. With phone in hand, I did my best to kick the ball around with Srey-Yuu while trying to get a few decent pics here and there.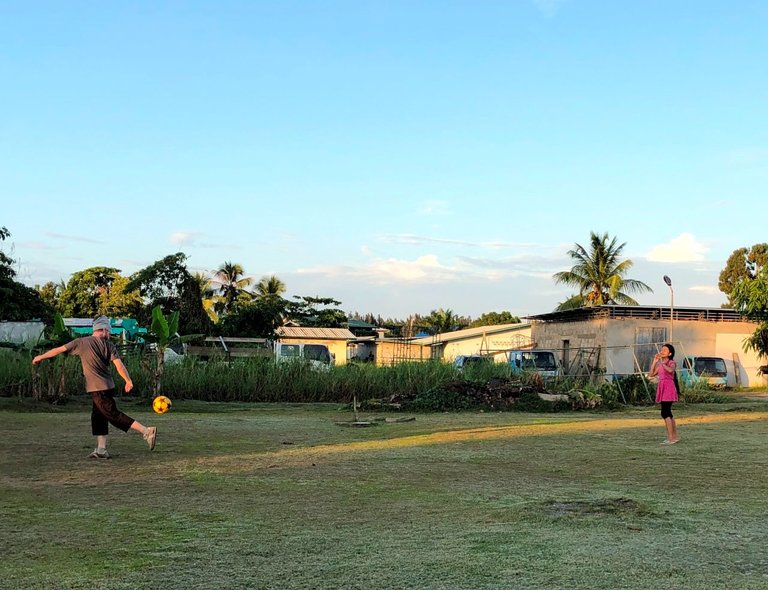 Monkey-B doesn't like to left out of any action, and when she noticed Srey-Yuu and I kicking the ball around, she grabbed her shoes and hit the field.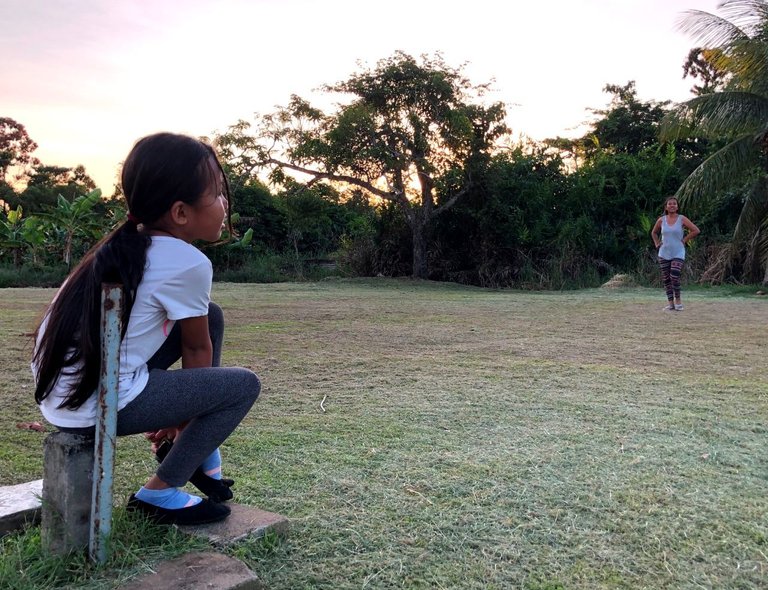 A Gross Ball Rescue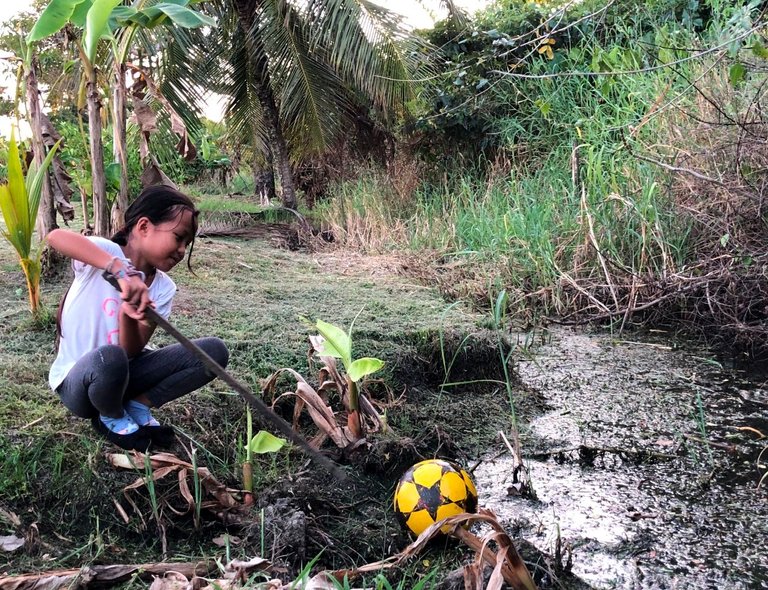 Kicking the football around always ends with a ball in the swamp or canal that nobody wants to retrieve. A proper tool is needed to retrieve a stuck ball, and Monkey-B found the right stick for unsticking.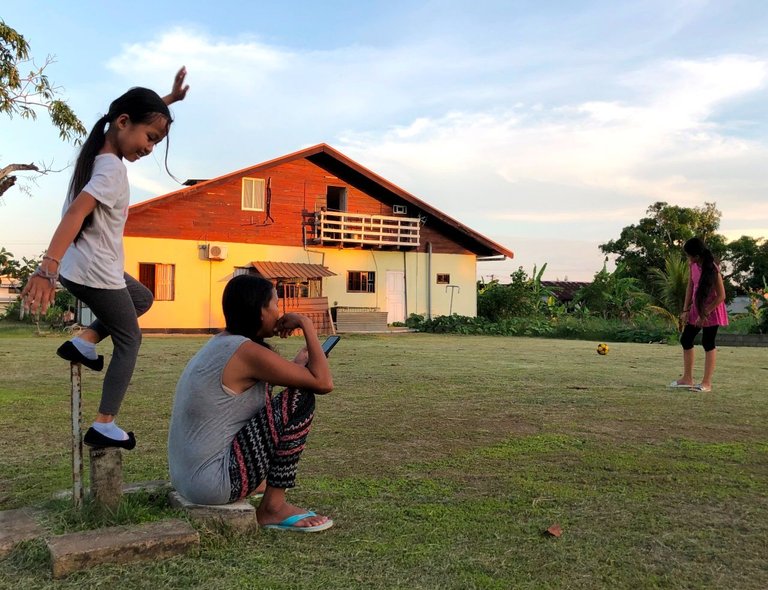 When the ball is retrieved, it's wet and picks up sand easily, so this usually marks the end of football and the beginning of "magic flying ring" time.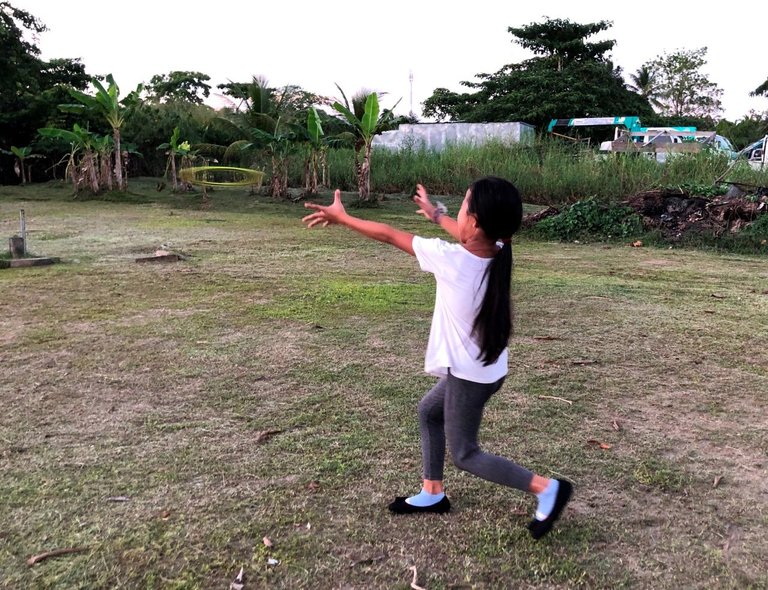 Stepping in to replace the football was the magic flying ring, which Monkey-B almost always catches with her face. Luckily it's got an inch of rubber between the hard inner ring and the outer rim, so it comically bounces off her face without injury, cheap and free laughs for all.
A Perfect Visual Metaphor For Our Life In Suriname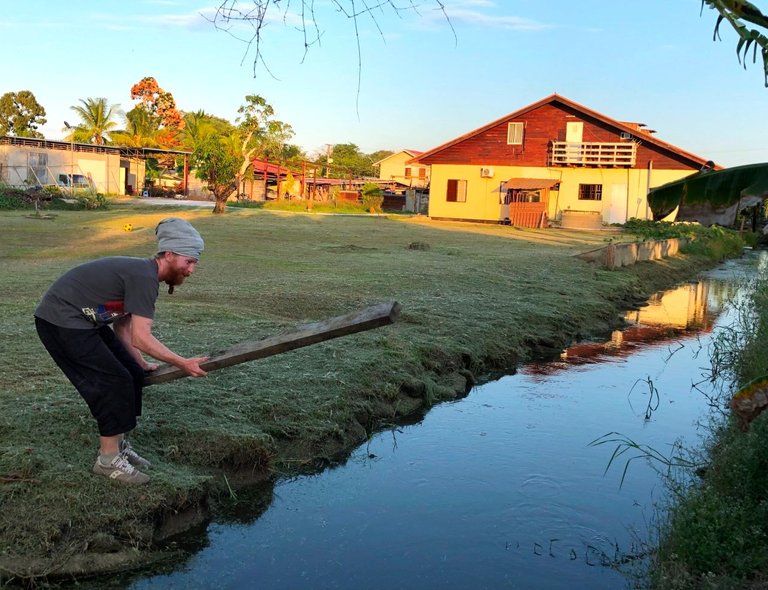 Pov and Monkey-B abandoned Srey-Yuu and I to do insect photography on the unmowed side of the graywater canal, but it requires a long walk to the front of the property and back to cross over. Once they were finished, Pov asked me to make a bridge with something. The best thing I could find was a wooden plank a foot short.
     In case you're not getting the metaphor, the canal is bureaucracy and borders, and the planks represents our close-but-no-cigar failed efforts to remain together and defeat outdated immigration policies.
Pre-Teens Are Too Cool For Parents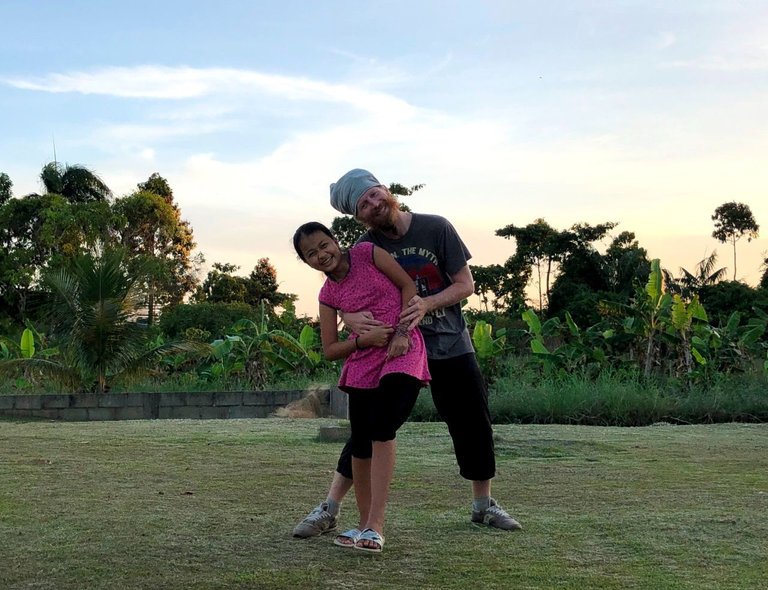 In order for me to get a picture with Srey-Yuu, I have to give Pov a silent cue then snatch Srey-Yuu as she flops like a fish to get away. I always thought I'd be the cool Dad, but apparently I am a dork in my daughter's eyes.

CLICK HERE TO JOIN HIVE AND START EARNING CRYPTO LIKE US
---
---