Watching the Netherlands - Qatar Match in the World Cup.
---
Hello everyone.
How are you, I'm fine because I watched a good match today.
When the world cup starts, the excitement starts and people want to watch a good match.
And of course, the matches are getting very competitive and exciting.
I watched the Netherlands v Qatar game today. I enjoyed watching it. If you haven't watched it, watch it.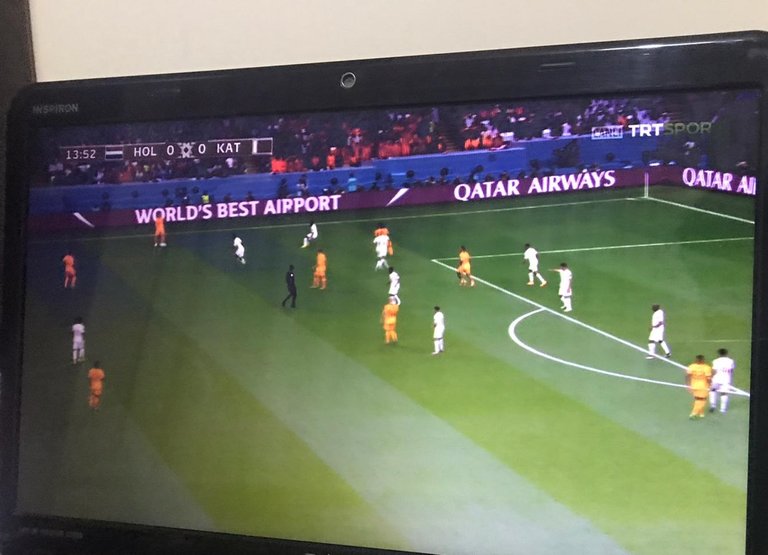 Everything was going normally until the 25th minute of the match, but in the 26th minute, Cody Gakpo brought the ball into the air and scored.
I think the young player Gakpo entered the penalty area and made an elegant shot with his right foot and scored a great goal.
Scoring a goal kept the Dutch fans alive and they got excited.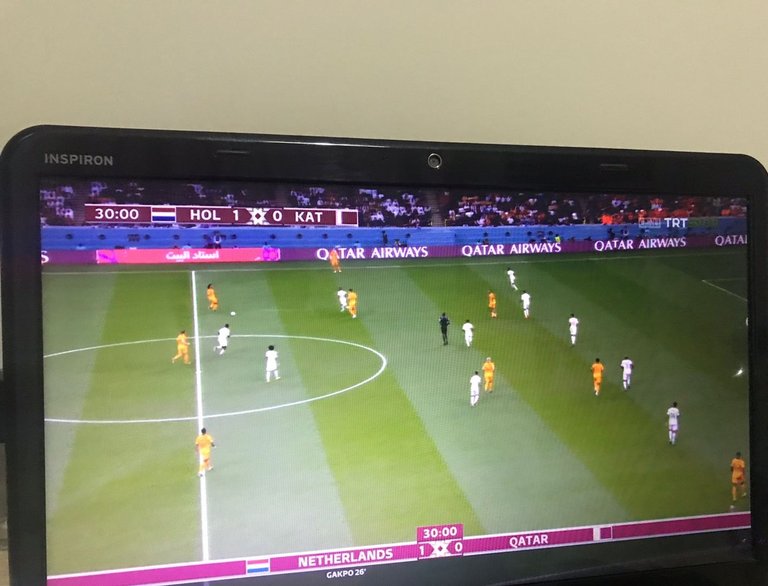 The first half of the match ended with the superiority of the Netherlands.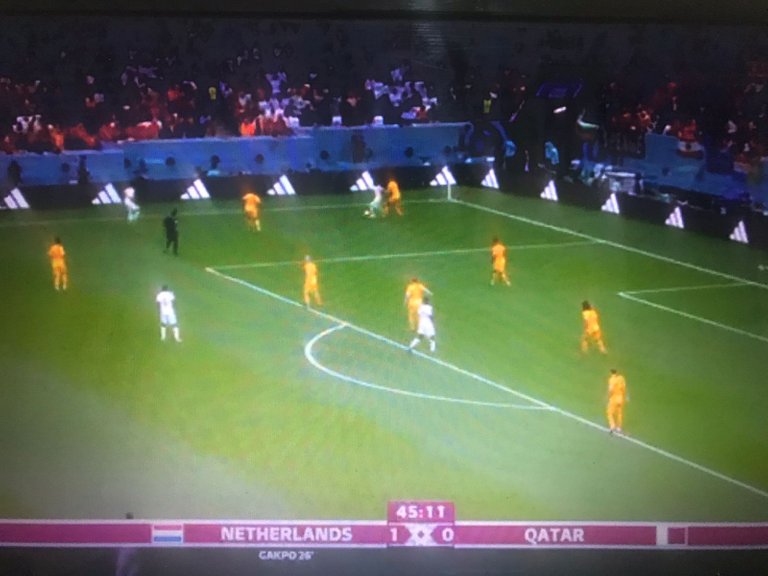 In the 49th minute of the match, experienced name Frenkie de Jong appeared on the stage this time and managed to bring the ball to the nets. I think he scored a good goal, albeit classically.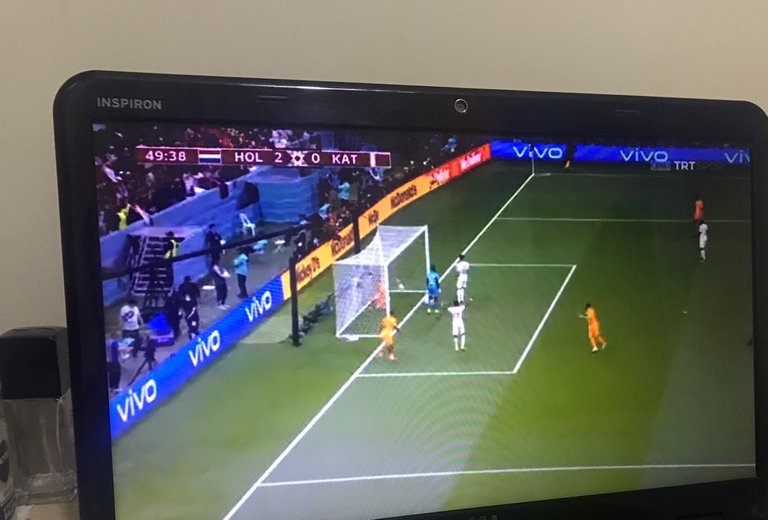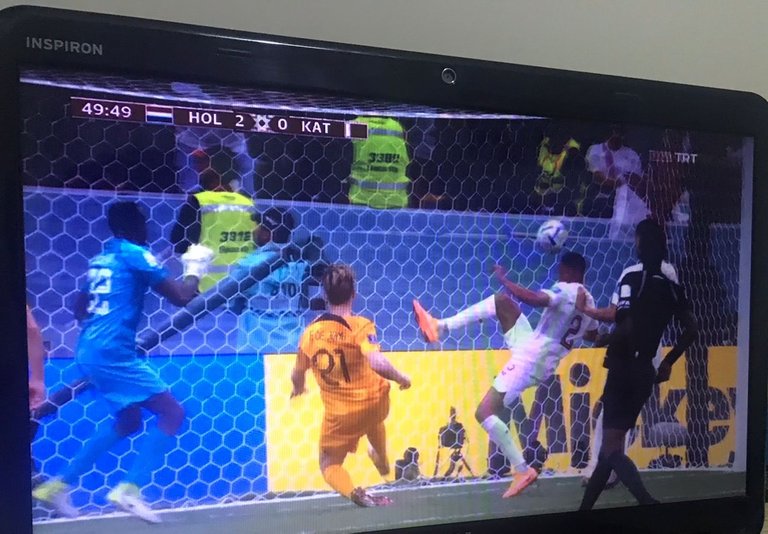 In the 69th minute of the match, the Netherlands scored the 3rd goal, but the goal was disallowed because it was interfered with by hand. Berghuis scored the goal.
Yes, 3rd goal disallowed and handed tackle.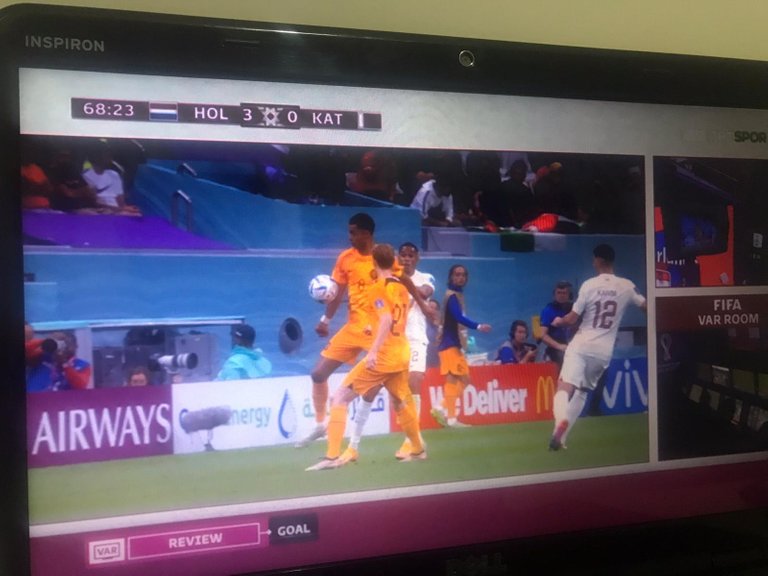 VAR review of the goal.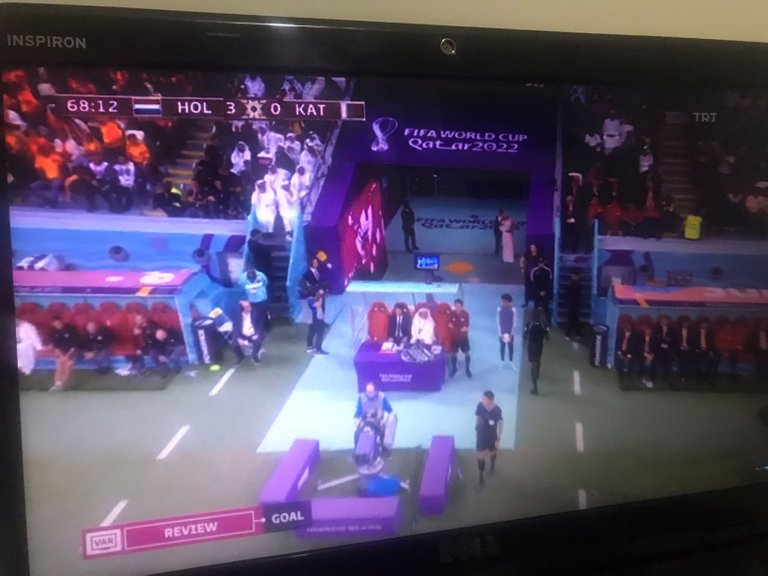 The goal was beautiful and the fans were delighted with enthusiasm, but the 3rd goal was disallowed because the ball was handled by hand. The situation was again 2-0 with the superiority of the Netherlands and the match was over.
Conclusion:
Qatar could not score in this match and left the tournament with 3 losses :( On the other hand, the Netherlands gained 3 points and increased its score to 7.
Yes, friends, today I watched a beautiful and enjoyable match with a very competitive, scored and canceled goal.
I hope you like my content,
Love and respect.
@kaffee34
---
---
---