Arsenal need a new striker badly to come back
The match on Saturday against Burnley once again highlighted how light we are in the top third of the pitch. We are crying out for a prolific goal scorer. When you look at the picture below and the strikers we used to have, we've almost always had a world-class striker at the club in the past twenty or so years. We need to finally get the checkbook out and spend big money if we are to sit at the top table again. As a fan, I am tired of living off scraps from the big three and it is time for Arsenal to stand up and be counted again.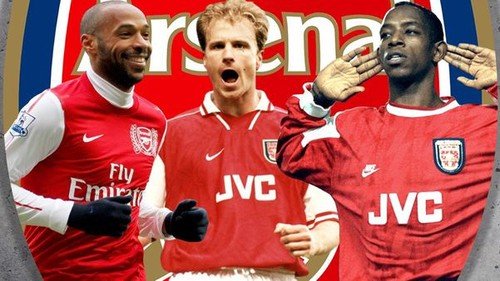 Lack of quality
I don't particularly like to criticize our own players but Lacazette has really fallen back a lot and not only lacks the creative ability and finishing prowess at the moment, as he clearly demonstrated when missing an open goal on Sunday but also lacks confidence which is essential for an attacking player. Yes, he was under pressure for the open goal chance, but he is a professional being paid huge amounts of money so I expect him to score that type of chance day in day out week after week, and if not make up for it by scoring 20+ league goals in a season. When I see Lacazette these days I think Lacaeffort, Lacaconfidence, and Liability.
The Solution
I don't like to point out problems without offering a solution and if money was no object, then Erling Haaland would be the obvious choice. He is strong, powerful, skillful, intelligent, hungry, and is a leader. We should try to break the bank to him or a similar proven goalscorer to the club. We pay some of the highest ticket prices in the premier league at Arsenal and the club sells merch all over the world, but where does the money go? It certainly does not appear to go on transfers from where I am sitting.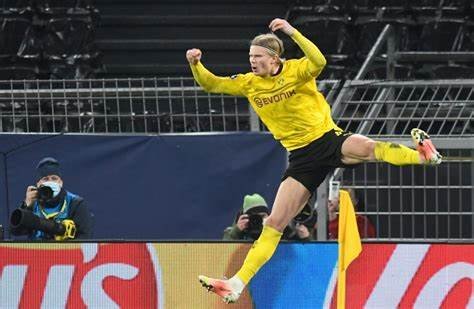 Be careful now Erling, that corner flag looks like it's about to do some damage. I want you wrapped in cotton wool if you are coming to the Emirates! The truth of course is that the only day that you will see "Haaland to Arsenal" emblazoned across a red top back page is on April Fool's day, as we all know the powers that be in Arsenal do not really have footballing ambition, but only financial and commercial ambition.
That's it from me.
Peace Out.
---
---