Lost Place in Bad Oeynhausen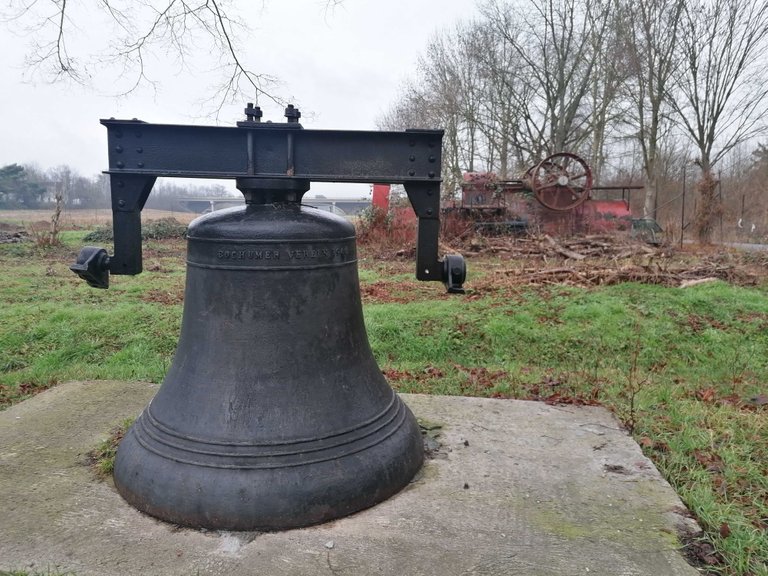 Hallo zusammen,
nachdem wir gestern Papier und Pappe zum Recycling Hof gebracht haben, sind wir in der Nähe noch etwas Spazieren gegangen. Es war mal wieder grau in grau und bei 0° Grad blies uns ein kälter Wind ins Gesicht.
Hello all,
after we brought paper and cardboard to the recycling yard yesterday, we went for a walk nearby. It was once again gray in gray and at 0 ° degrees blew a cold wind in our faces.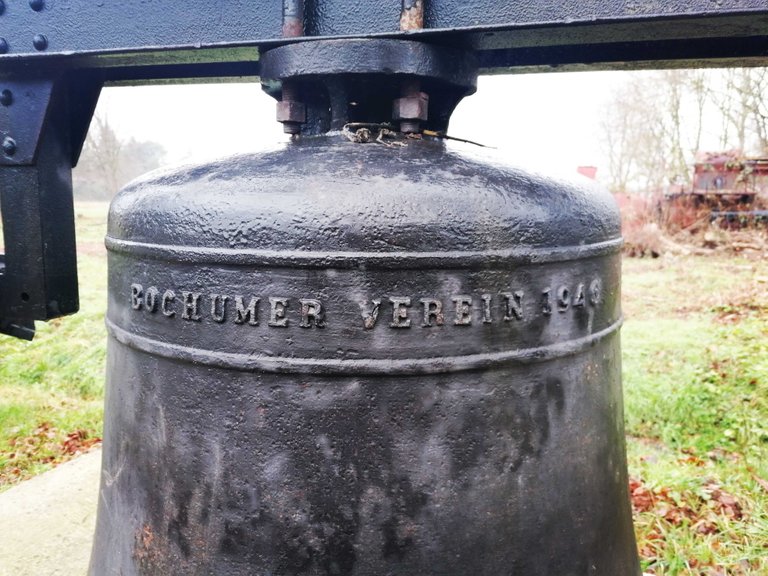 Wir parkten beim ehemaligen Automobilmuseum, auf dessen Gelände sich immer noch einige Fahrzeuge und andere Gegenstände befinden und langsam verrotten.
So steht auch diese Glocke, hergestellt vom Bochumer Verein für Bergbau und Gußstahlfabrikation einfach so am Straßenrand herum.
Ein total verrosteter Panzer, der vor einigen Wochen noch auf der Wiese vorzufinden war, wurde mittlerweile vom Gelände entfernt. Genauso wie ein alter Londoner Doppeldecker Bus, der schon auf die Straße umzukippen drohte.
We parked at the former automobile museum, on the grounds of which there are still some vehicles and other objects, slowly rotting away.
So also this bell, made by the Bochumer Verein für Bergbau und Gußstahlfabrikation is just standing around at the roadside.
A totally rotten tank, which could still be found on the meadow a few weeks ago, has meanwhile been removed from the site. Just like an old London double-decker bus, which was already threatening to tip over onto the road.
Über die Weser führt die Autobahnbrücke der A2. Man kann es kaum glauben, dass sich genau neben der Autobahnbrücke im Sommer ein Stellplatz für Camper befindet.
The freeway bridge of the A2 leads over the Weser. It's hard to believe that right next to the highway bridge is a campground for campers in the summer.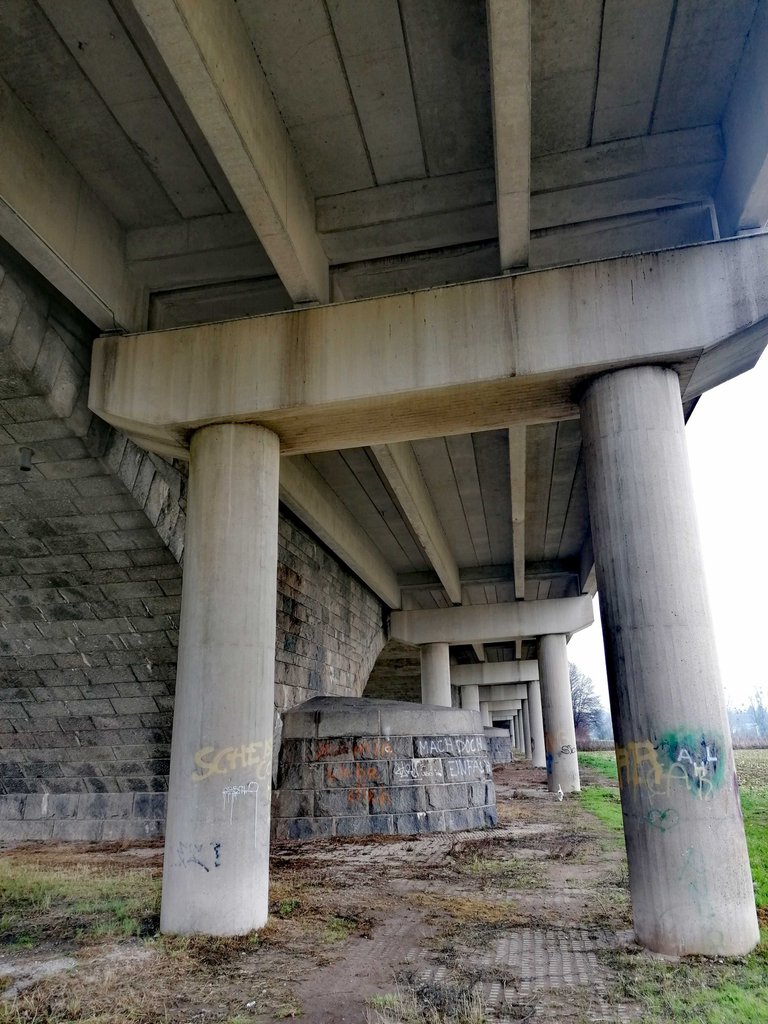 Die Pfützen waren allesamt gefroren und haben interessante Muster ausgebildet.
The puddles were all frozen and formed interesting patterns.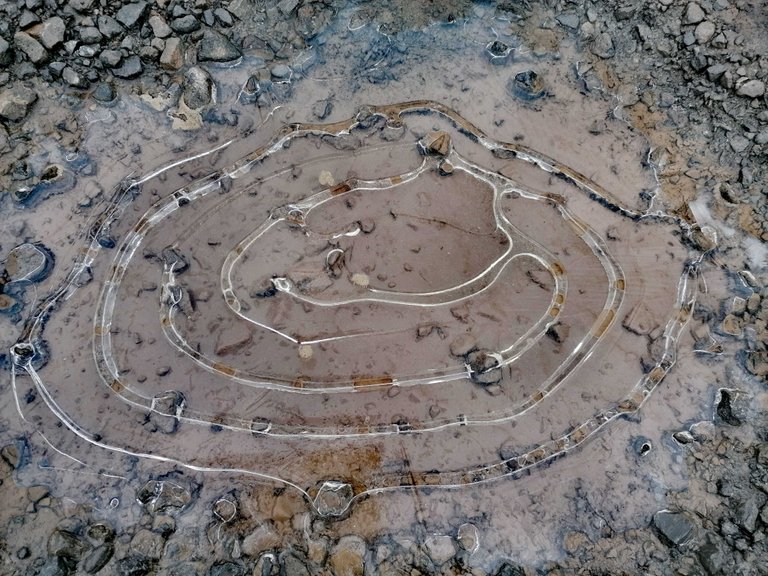 Die ersten Weidenkätzchen haben wir auch schon entdeckt.
We have also already discovered the first willow catkins.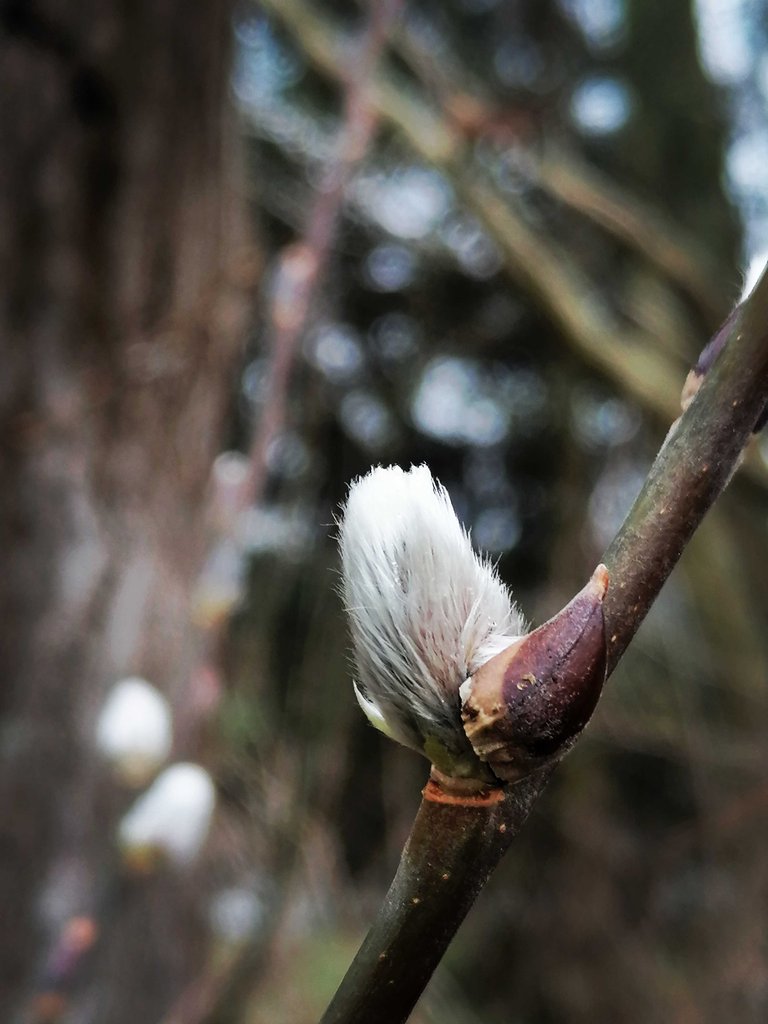 Im Sommer befindet sich am gegenüberliegenden Ufer der Weser ebenfalls ein Campingplatz und es ist ein beliebter Spot für Boote und Wasserski.
Jetzt im Winter sieht es hier einfach nur trist aus.
Trotzdem tut ein Spaziergang auch an solchen Tagen gut und stärkt das Immunsystem.
In summer there is also camping on the opposite bank of the Weser and it is a popular spot for boats and water skiing.
Now in winter it just looks dreary.
Nevertheless, a walk does good even on such days and strengthens the immune system.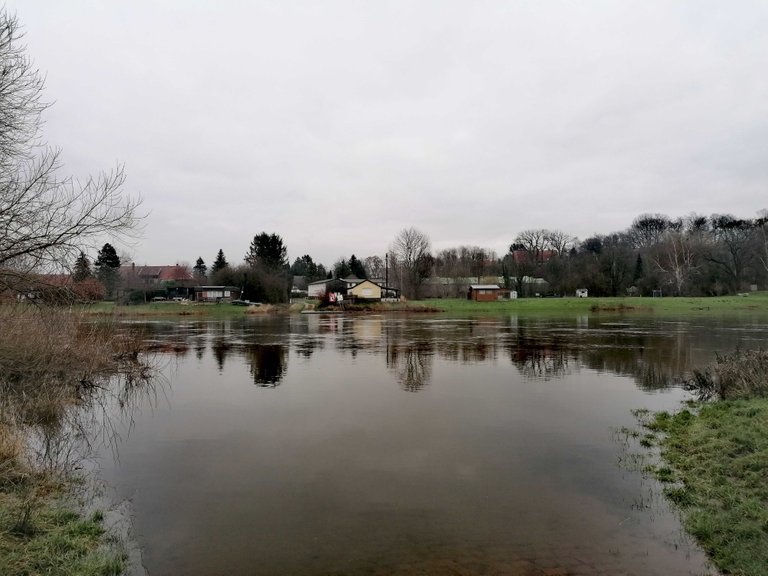 Gestärkt haben wir uns anschließend mit selbstgemachten Zucchini-Puffern.
Afterwards we fortified ourselves with homemade zucchini puffers.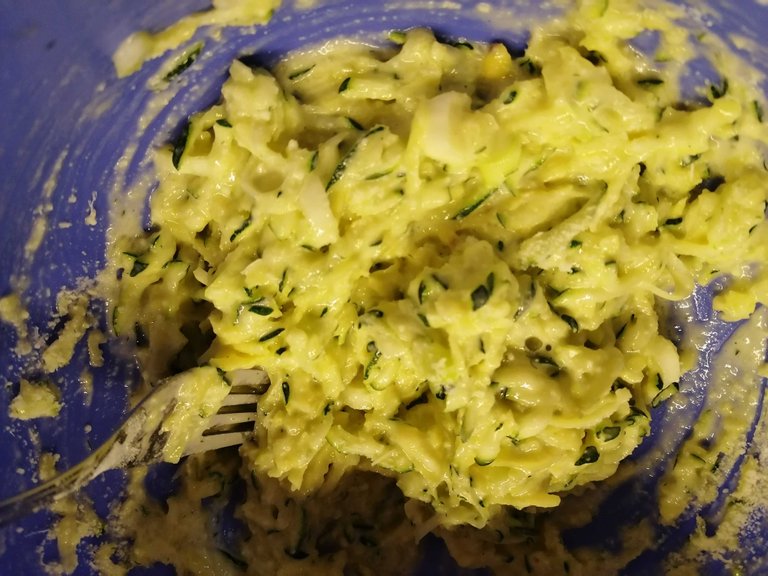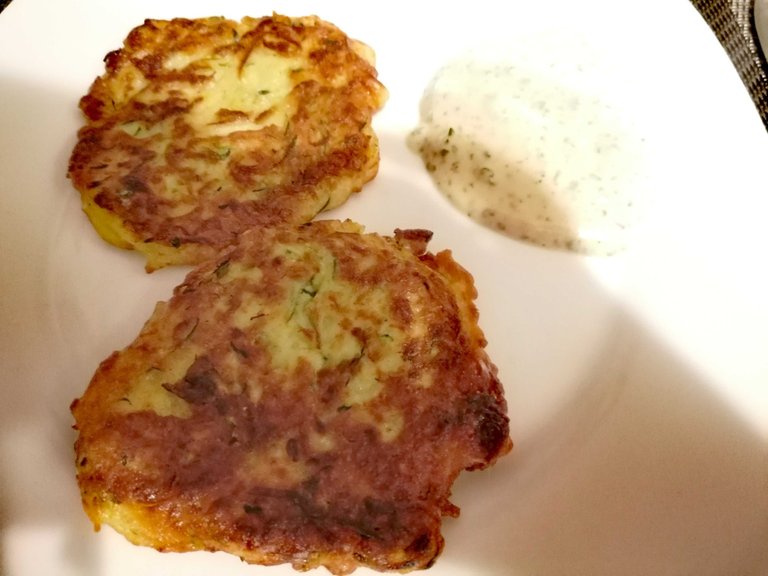 This report was published via Actifit app (Android | iOS). Check out the original version here on actifit.io




21/01/2023

11045

Tägliche Aktivität, Walken
---
---