[ESP/ENG] Todos estan bienvenidos a la fiesta, pero solo uno bailara con la reina/All are welcome to the party, but only one will dance with the queen.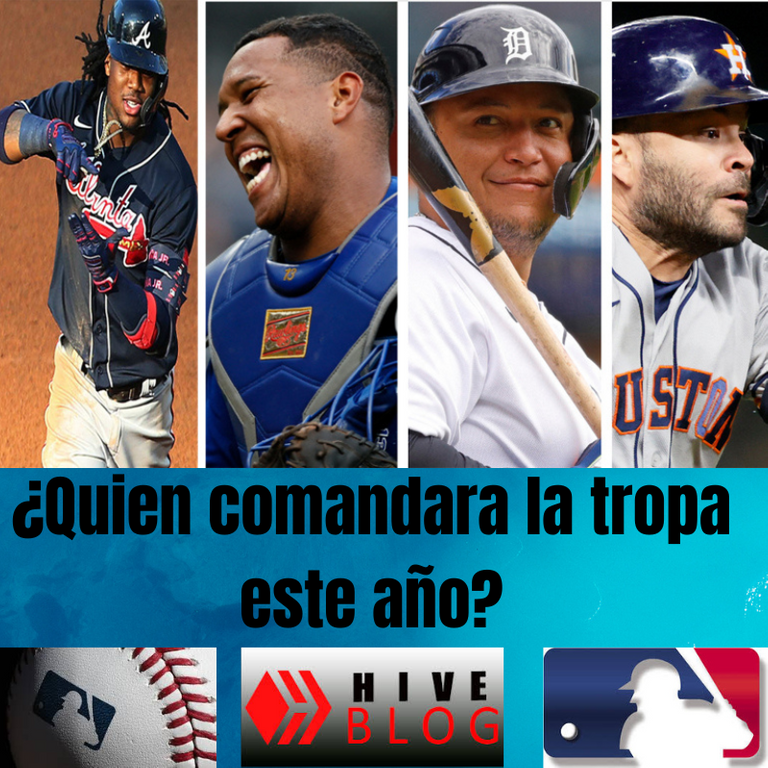 Fuente de la foto usada en portada de esta publicación


Desde la llegada de Alejandro (El Patón) Carrasquel a las grandes ligas, muchísimos peloteros Venezolanos han tenido la bendición de llegar al mejor béisbol del mundo, algunos llegaron de pasada o con pocas apariciones, algunos han brillado y para muestra un botón, el señor Luis Ernesto Aparicio Montiel, nuestro único salón de la fama, creo que eso dentro de unos 6 años dejara de ser así y tendrá la compañía de Miguel Cabrera, es tanta la importancia de Aparicio, que al jugador más destacado se le hace entrega de un premio con su nombre.
Dicho premio se entrega desde hace más de una década, los periodistas deportivos del pais se encargan de ejercer su voto para escoger al mejor pelotero nacido en Venezuela durante la temporada regular en las grandes ligas, jugadores como Miguel Cabrera, Jose Altuve y Salvador Pérez, han sido multi premiados, y en algunas ocasiones se han tenido que entregar distinciones a otros peloteros destacados, esta hermosa estatuilla se entrega los 18 de noviembre antes del tradicional juego de la Chinita, y de manos del propio Luis Aparicio, este año en curso no se ve un candidato con una tendencia clara para llevarse este premio.
No hay un claro ganador, no porque nadie de la representación criolla tenga buena temporada, al contrario, hay varios peloteros que vienen con todo, un ejemplo de lo que digo, es el lanzador derecho que pertenece a los Mets de New York, Carlos Carrasco, quien para la fecha lleva 13 ganados y tiene más de 10 aperturas que no conoce la derrota, sus proyecciones lo tienen como un posible ganador de 20 juegos y candidato a llevarse el premio Cy Young del viejo circuito o liga Nacional, solo Johan Santana y Félix Hernández han hecho esa hazaña de ganar ambos premios, por lo demás en su mayoría han sido jugadores de posición los que se han ganado este galardón.

Since the arrival of Alejandro (El Patón) Carrasquel to the big leagues, many Venezuelan players have had the blessing of reaching the best baseball in the world, some came in passing or with few appearances, some have shined and to show a button, Mr. Luis Ernesto Aparicio Montiel, our only hall of fame, I think that in about 6 years will cease to be so and will have the company of Miguel Cabrera, is so important Aparicio, that the most outstanding player is given an award with his name. 

This award has been given for more than a decade, the country's sports journalists are responsible for exercising their vote to choose the best player born in Venezuela during the regular season in the big leagues, players like Miguel Cabrera, Jose Altuve and Salvador Perez, have been multi-awarded, and sometimes they have had to give distinctions to other outstanding players, this beautiful statuette is delivered on November 18 before the traditional game of La Chinita, and from the hands of Luis Aparicio himself, this year there is no candidate with a clear trend to take this award.

There is not a clear winner, not because no one of the Venezuelan representation has a good season, on the contrary, there are several players who come with everything, an example of what I say, is the right-handed pitcher who belongs to the New York Mets, Carlos Carrasco, who to date has 13 wins and has more than 10 openings without defeat, His projections have him as a possible winner of 20 games and a candidate to win the Cy Young award of the old circuit or National League, only Johan Santana and Felix Hernandez have done that feat of winning both awards, otherwise mostly have been position players who have won this award.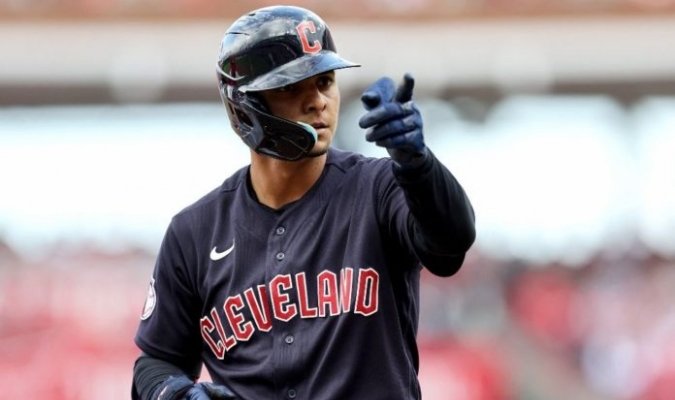 fuente de la foto, Andres Gimenez
En la actual zafra de la MLB, han surgido nombres que ponen a pensar a los votantes, ya no son solo los nombres de Pérez, Altuve o del mismo Cabrera, ahora esta Andrés Giménez, quien siempre fue considerado prospecto por parte de los Mets, pero que fue entregado a los Guardianes de Cleveland, para poder obtener a Francisco Lindor, los numero de Giménez en la actualidad son los siguientes: 318 turnos legales al plato, 96 hits, 42 carreras anotados y 50 empujadas, a eso le sumamos una cuota de poder de 12 jonrrones y su promedio está en los 302 puntos, una campaña redonda, y se asoma como el campo corto titular de Venezuela para el clásico mundial de béisbol.
Otro que dejo de ser llamado el hermano de Wilson Contreras, es Williams, quien ya está pidiendo la titularidad en los Bravos de Atlanta, el menor de los Contreras tiene unos números envidiables para cualquier receptor titular, y solo es suplente y algunas veces designado, tiene gran poder y contacto, el pelotero que con menos de 200 turnos lleva más jonrones, tiene 196 turnos al bate y 15 cuadrangulares, además de eso tiene 50 hits, 30 impulsadas y 29 anotadas con un promedio de 255, se imaginan que fuese jugador de todos los días? Seguramente llevaría unos 25 batazos de vuelta completa y 60 empujadas, definitivamente esta nueva generación de peloteros vienen con todo en busca de mejores temporadas y ser las nuevas figuras de Venezuela en las grandes ligas.
Si de figuras Emergente hablamos está el caso de Antonhy Santander, que es ficha de los Orioles de Baltimore, y vive una temporada de ensueño y es candidato real para hacerse del premio Luis Aparicio este año, los números de este jardinero de poder son estos: 382 turnos al bate, con 51 carreras anotadas y 60 empujadas, ya tiene 100 hits, 20 jonrones y lucha con Jose Altuve para ser el quién más de batazos de vuelta completa para los Venezolanos, su promedio es 262 bastante bueno, ya que en la actualidad el promedio ofensivo bajo bastante en la Pelota de grandes ligas.

In the current MLB season, names have emerged that make voters think, they are no longer only the names of Perez, Altuve or Cabrera himself, now there is Andres Gimenez, who was always considered a prospect by the Mets, but was delivered to the Cleveland Rangers, in order to get Francisco Lindor, Gimenez's numbers today are as follows: 318 legal turns at the plate, 96 hits, 42 runs scored and 50 pushed, to that we add a power share of 12 home runs and his average is at 302 points, a round campaign, and looks like Venezuela's starting shortstop for the World Baseball Classic.

Another who stopped being called the brother of Wilson Contreras, is Williams, who is already asking for the title in the Atlanta Braves, the youngest of the Contreras has enviable numbers for any starting catcher, and is only a substitute and sometimes designated, has great power and contact, the player who with less than 200 shifts has more home runs, has 196 turns at bat and 15 homers, besides that he has 50 hits, 30 RBI and 29 runs scored with an average of 255, can you imagine if he was an everyday player? Surely he would have 25 round-trippers and 60 runs batted in, definitely this new generation of ballplayers come with everything in search of better seasons and be the new figures of Venezuela in the big leagues.

If we are talking about emerging figures, there is the case of Antonhy Santander, who is a member of the Baltimore Orioles, and is living a dream season and is a real candidate to win the Luis Aparicio award this year, the numbers of this power outfielder are these: 382 turns at bat, with 51 runs scored and 60 pushed, he already has 100 hits, 20 home runs and fights with Jose Altuve to be the one who has the most complete round-trippers for Venezuelans, his average is 262 quite good, since currently the offensive average is quite low in the big league ball.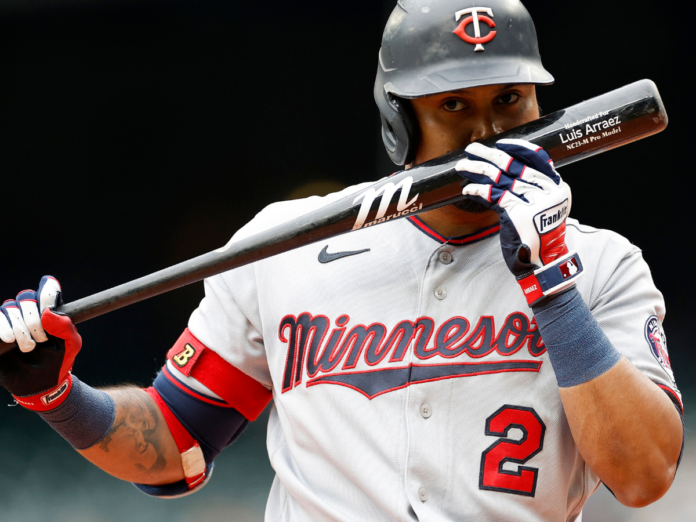 fuente de esta fotografía, Luis Arraez
Un pelotero que desde su pasantía por las ligas menores, fue considerado un posible campeón bate, es Luis Arráez, este joven nacido en San Felipe, estado Yaracuy de Venezuela, es el actual líder bate de la liga Americana, viene de jugar su primer juego de estrellas y hasta el momento está guiando a su equipo al banderín del centro de la liga antes mencionada, aunque la mayoría de los peloteros criollos viven un momento maravilloso en la temporada, pareciera que Arráez con su liderato de bateo está muy cerca del premio al mejor jugador Venezolano en el Big Show.
Los numeritos de Arráez son los siguientes: los turnos al bate del joven pelotero al día de hoy 365, con 59 anotadas y 120 hits, es la cantidad de imparables más grande para criollos en la actual zafra, 6 jonrones, 36 impulsadas y con su promedio de 329 es el flamante líder bate, y al parecer esa tendencia se va a mantener hasta finalizar la campaña, los ojos en Minessota al comenzar campaña estaban puestas en el Puertorriqueño Carlos Correa por el boom de su contrato millonario, pero eso, cambio y todos están pendiente de lo que haga Luis día tras día en esa ciudad.
Si hoy se realizaran las votaciones para el premio Luis Aparicio, los finalistas serian: Luis Arráez, Jose Altuve y Antonhy Santander, y tal cual el orden en que los coloque, deberían quedar, siendo el ganador Arráez, segundo Altuve y tercero Santander, yo le daría una mención especial a Carlos Carrasco por la gran campaña por la que está pasando, que podría ser la mejor para él, pero ojo, aclaro eso es si terminara la temporada hoy, las cosas pueden cambiar con el mismo Carrasco, si llegase a ganar 20 juegos y un premio Cy Young, sin duda que él sería el mejor de la legión de Venezolanos, pero aún faltan alrededor de 7 semanas para poder saberlo.

 A player that since his internship in the minor leagues, was considered a possible batting champion, is Luis Arráez, this young man born in San Felipe, Yaracuy state of Venezuela, is the current batting leader of the American League, he has just played his first All-Star game and so far is leading his team to the pennant of the center of the aforementioned league, although most of the Venezuelan players live a wonderful time in the season, it seems that Arráez with his batting leadership is very close to the award for best Venezuelan player in the Big Show.

Arráez's numbers are as follows: The young player's at bats 
to date 365, with 59 runs scored and 120 hits, is the largest number of hits for Creoles in the current season, 6 home runs, 36 RBI and with his average of 329 is the new batting leader, and it seems that this trend will continue until the end of the campaign, the eyes in Minnesota at the beginning of the campaign were set on the Puerto Rican Carlos Correa by the boom of his millionaire contract, but that, change and everyone is waiting for what Luis does day after day in that city.

If voting were to take place today for the Luis Aparicio Award, the finalists would be: Luis Arráez, Jose Altuve and Antonhy Santander, and just as the order in which I place them, they should be, being the winner Arráez, second Altuve and third Santander, I would give a special mention to Carlos Carrasco for the great campaign he is going through, which could be the best for him, but be careful, I clarify that is if the season ends today, things can change with Carrasco himself, if he were to win 20 games and a Cy Young award, no doubt he would be the best of the legion of Venezuelans, but there are still about 7 weeks left to know. 


---
---