Do you see the lack of depth in Liverpool's midfield?
The heavy metal counter-pressing style of play that Klopp's era brought to Liverpool has proved to be very effective.
The interesting part of what we will discuss here is that the style of play is very exhausting. It requires Liverpool players to chase the ball all over the pitch with the intent to win the ball or force opponents into making a mistake. Even the attacking line is involved with this defensive duty and they chase the ball down to the penalty area of opponents.
If you've noticed, Luis Dias who is still fairly new to the team always runs out of breath 60 minutes into games. It's not easy to maintain a consistent solid performance every game week when playing gegenpressing.
The question at the moment is;
Do we have the legs and squad depth to win the league this season?
Think about that. For me, I know we don't have that squad depth at the moment.
To have a clear understanding of this, imagine Liverpool going on a run of games without Salah in the starting line-up. Who will bury those half chances he usually manages to squeeze in?
It's the same with the backline. Liverpool's defence is looking stronger at the moment, but without VVD at the back, we will have to watch a CB partnership between either Matip, Gomez or Konate. These guys are pretty good, but when Van Dijk is not there, I won't bet a quid on us keeping a clean sheet.
Also, if Trent picks up an injury, we will be in all sorts of shit because we don't have any standard substitute in that position. Even without being injured, having him play throughout the season will be too much to ask of him.
Fatigue will surely catch up with him and it will show in his performance. That's why we need someone that can come off the bench in that position and contribute as much or give 70% of what Trent offers to the team.
---
As for our midfield, that's the part that makes me livid.
---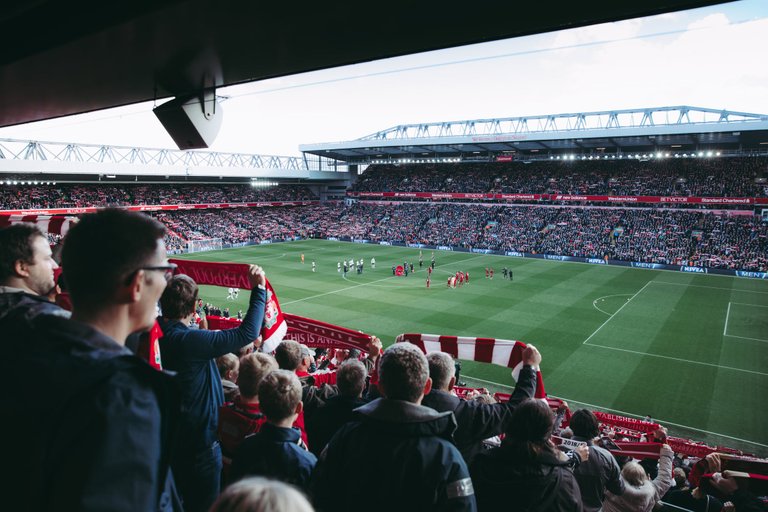 Yet again, my club are making a dramatic mistake. We've seen this time and time again and yet we persist with this ridiculous principle of having a midfield filled with injury-prone players.
We just played the very first game in a season where we will likely be playing 63 games. Guess what?
Chamberlain is injured
Thiago is injured
Naby Keita is injured
I love these guys at their best but I'm never surprised to hear of their injuries. It reminds me of the injury history we had with Lallana in a liverpool shirt.
With these 3 rules out, we are left with
Milner... 36 years old
Henderson... 32 years old
Curtis Jones... yet to prove his worth
Harvey Elliot and Carvalho (the new lad) look promising, but will these young lads get playing time when Hendo and Milner are still in the squad?
To be fair, even if all the midfielders are fit, the only lad who is worth all his weight in gold is Fabinho. I say 'we need to bring fresh legs into the team or we will be in danger of sinking into another midfield crisis'
Am I the only one seeing this lack of depth in Liverpool's midfield?
No!!!
Check out this comment 👇 by @mckane
I think Klopp is taking his midfield problems for granted. With Thiago injured once again, Fabinho and Henderson have to start. Then, he's left with Keita, Milner and Elliot. The quality isn't there. That's where Liverpool will miss Sadio Mane. Diaz is good but he is a pure attacker who loves to have the ball ahead of him at all times. As for Mane, his ability to drop into the midfield and initiate an attack masked the lack of creativity. That will be sorely missed.
He knows! My man knows that Liverpool is in deep shit. What about you?
Do you see the lack of depth in Liverpool's midfield?
When it comes to adding fresh legs to Liverpool's squad, I like to stretch my patience towards Klopp, the scouts and our board because I have noticed that they have an approach which makes them buy players that are the most suitable to fit into our team.
I hope we get it right because the transfer window is about to close and we may be stuck with cheerleaders who watch from the sideline instead of solid midfielders.
---
Thanks For Not Missing Any Full-stop Or Comma


Above banner is used with permission
Thumbnail image from pexels
---
---