The three stages of my Sublime Sunday - Weekend Lifestyle

So, today was meant to be like every other normal Sunday with a lot of things to do both online and offline but I also planned to go out later in the evening and see if Manchester United would manage to steal (at least) a point from their derby rivals.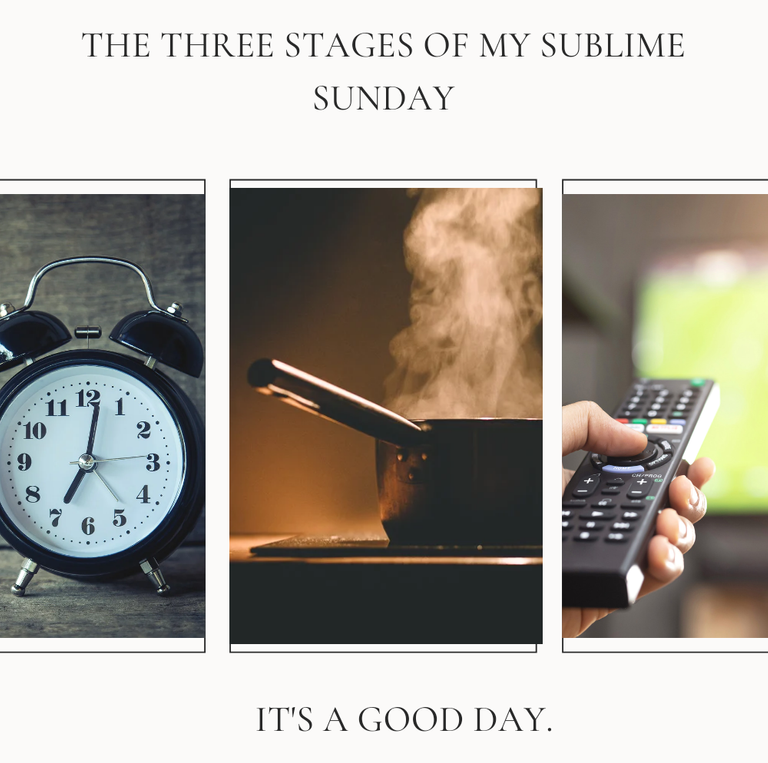 The early hours of this day
---
Because we have been enjoying the calmness that comes after rainfall, I woke up this morning feeling like a winner. It's always like that whenever I have a good night rest. For the record, this feeling does not have anything to do with the number of hours slept. It's more about the condition in which I slept.
When the weather is hot, sleeping is usually like a tug of war. I get nightmares in such situations. But whenever the weather is calm, I sleep like a boss baby and even dream about 'the paradise.' Hehe.
Talking about paradise, this Sunday is the first Sunday of the lenten season. Over the last few days, we have been getting into the season starting with Ash Wednesday service and then stations of the Cross on Friday.
---
Another part of this day
---
The rest of the day was rather stressful in an adorable way. I didn't do the typical Saturday stuff on Saturday and I didn't want to start my Monday with house chores. The only reasonable option was to put on my adulting cloak and get to work.
I worked hard today. From laundry to general house cleaning, and then cooking. If people get paid for doing chores in their house, I would have earned a fortune today.
---
The ending part of this day
---
In the later part of this day, at exactly 17:30 WAT, I was already seated as a sentimental neutral fan to watch the game between Manchester City and Manchester United.
I have no liking for both teams, but I was rooting for Man United this evening. A win for them or even a draw would have been a favourable result in Liverpool's hope of winning the Prems. My support didn't make a difference. If anything, it actually ruined my mood for a while. Man United got a good beating from their derby rivals. Hehe.
---
Whatever... It's still a good day. I had a Sublime Sunday. Now, I'm preparing my mind for the week ahead. It's inclined to be a life-changing week for me.
Thanks For Not Missing Any Full-stop Or Comma
Also published here
Image is designed with Canva App
---
---