Splinterlands Battle of the Day & Actifit Report Card - 11.06.2021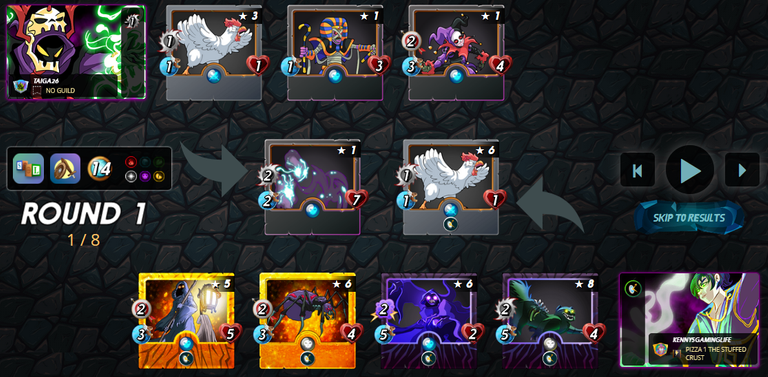 Tiny 2 Damage Toons
VS
Probably a Bot
This was a really risky play that I made on this one... plugging in 2 ranged monsters as half my team in a Back to Basics matchup...
I figured Owster's Magic Reflect might give me a huge edge - but my opponent didn't go for magic at all.
Still... When it's Back To Basics the key is really to focus on maximizing those damage & speed numbers - and I had double the damage on the board that my opponent had.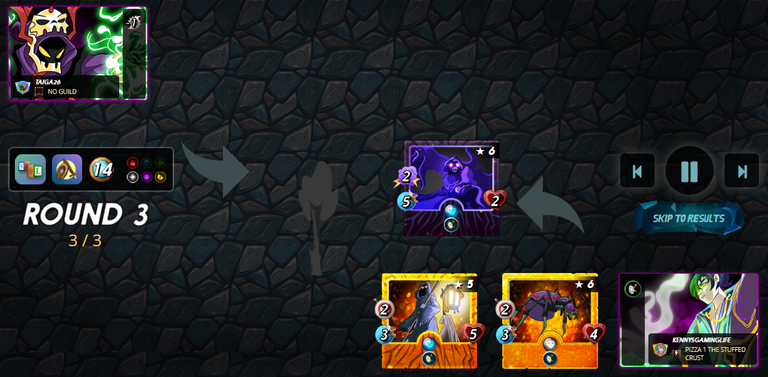 Buy of the Day
If you weren't already aware from reading my blog, my current focus in Splinterlands (besides stacking SPS) is to get my deck all leveled up to Gold bracket levels.
Ultimately, I even want to move past that for many of my cards, but my goal is really to have a full Modern deck leveled up for gold bracket play when the switch to Modern & Wild starts.
Today, you may have noticed that SPS dipped down to $0.52 or so for a moment...
So I removed the last few days worth of Hive:DEC I had stacked in Liquidity Pool and spent all the Hive on SPS... and the DEC on a few cards.
The main one was getting this baby leveled up from 3 to 5 :-)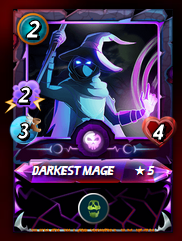 That jump up to 2 magic damage on a monster that costs only 2 mana... That's pretty dang spicy!
I used the extra DEC I still had to level up my Bruiser and my Fireballer - both of whom I want up to level 8 in the near future. Progress!


Steps of the Day
Not a very active day honestly, no big walks...
And I kept forgetting to grab my phone when I did go across the house or out to the yard. So I probably cost myself a solid 1000 or more steps from today's count.
Anyway, I still made it to the 5k minimum, and that's the important part, right?



06/11/2021

5121

Dancing, House Chores, Stretching, Walking

Not sure what Splinterlands is? Check out my post breaking down the game, hop over to the main website and sign up, and/or take a look at the official game feed: @splinterlands
---
---
When opening packs, always remember to have 5x the number of packs you are opening, both Alchemy & Legendary Potions... And remember to buy them with credits when DEC is spiking in price.

---
---