Actifit Ulog - 4 October 2021 - Day 21 of my 100 days of recovery

Hey everyone hope that your Monday is going well! So much to do at the start of the week that sometimes I do feel a little overwhelmed. I must say though that I am glad that I am to exercise and pen something down at the end of everyday through Actifit.
I went to the office today and will also be going tomorrow. Hence, I must say that it really helps with the step counts because I make it a point to the some stairs to get to my office. So instead of taking the lift directly, I actually walk about 3 flights of stairs.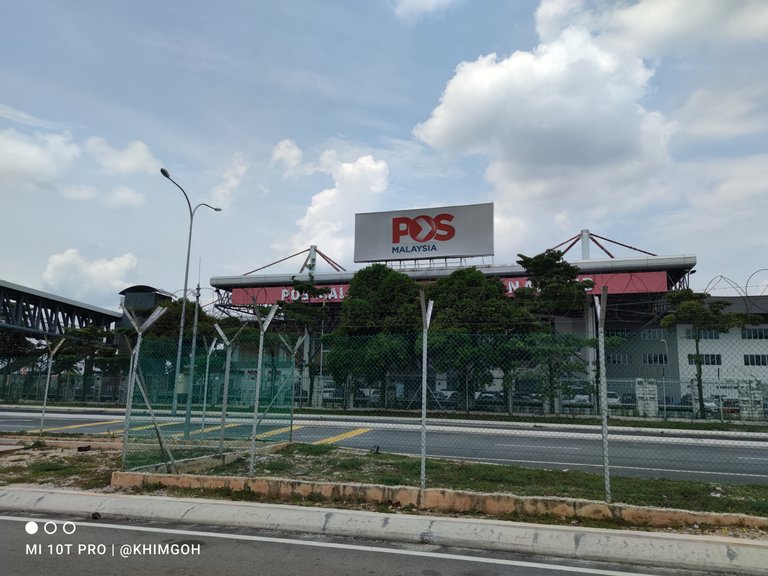 The main postal hub that we had to go to to get our ledgers!
I ran around different government departments today to sort out some company licensing issues. But true to the Malaysian way...I wasted 3 hours of my time and got nothing done. So I will have to wait for their "promised" call to me tomorrow as the officer said that she would call. Well...who knows BTC will reach 150K tomorrow right? definitely NOT FINANCIAL ADVISE! Yes, you can hear the sarcasm right?
A friend and I also had to go to Customs to clear our ordered Ledgers as it was stopped at the hub all the way in KLIA Sepang. So once again more walking from place to place and I am glad to say that we got it finally!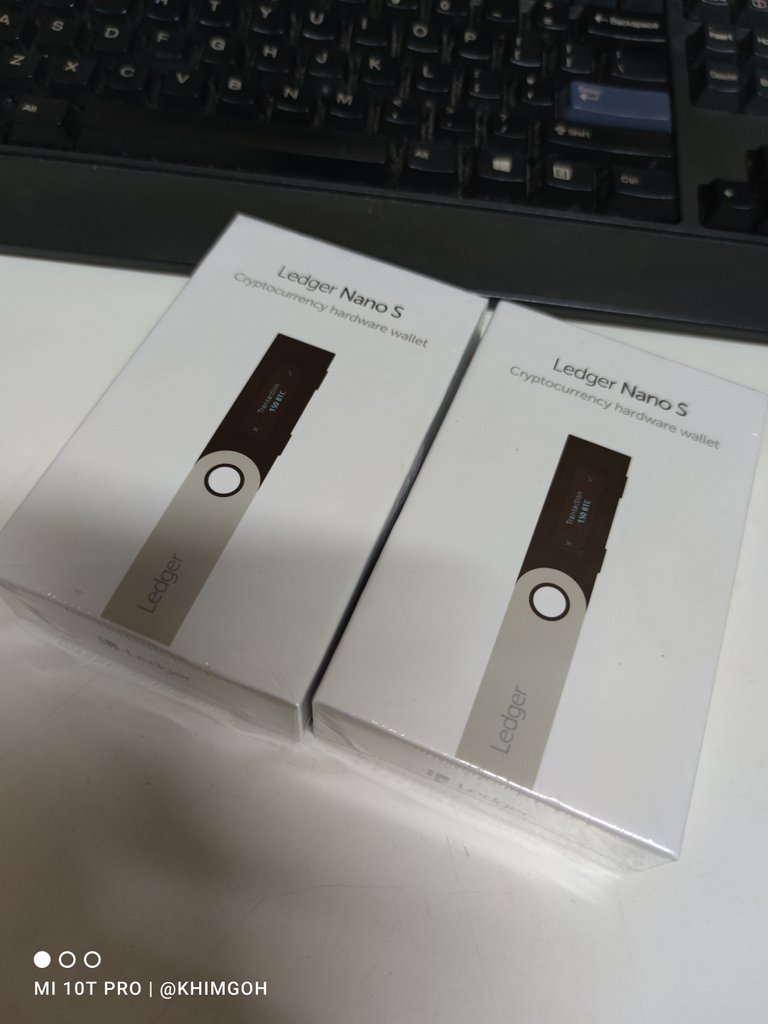 Woohoo!! We finally got it after a long wait.
I finally got back to the office past 6 pm talked to some of my team members a little before heading home as hubby and the boys were waiting for me to go for our evening exercise!
I am glad to report that after 21 days of constant activity/exercise, my knee is starting to feel a little stronger. I was really surprised today, as I managed to cycle for quite sometime and walk up and down the flight of stairs at least 5 times! It didn't hurt and it didn't feel weak. It almost felt normal. But I was apprehensive hence I thought not to over exert and try that again tomorrow! I am happy and tired at the same time but the good time of tired after a good exercise session. I will definitely sleep like a baby tonight.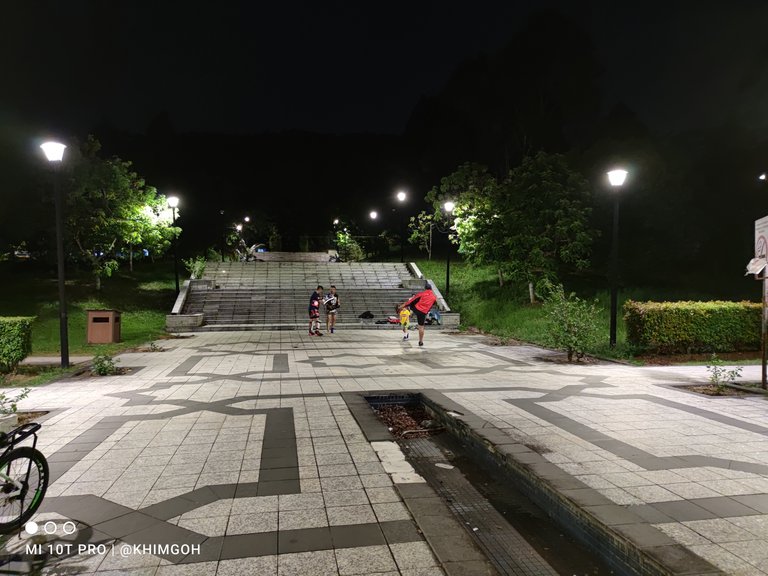 This is the flight of stairs that I worked on tonight as the kids were busy watching two guys in boxing training. (I actually shared this picture the other day and I realised that I didn't take any on our trip out tonight. So I wanted to show the steps that I was exercising on.)
I can't believe that it is already October and the start of the final quarter of the year. Time has flown by so quickly. I can't believe that it is now already nearly the end of the year. Christmas is less than three months away and the crypto market has recently gone a little crazy with all the different alt coins. I think that we will see some people make mind blowing crazy gains before the year is up. Looking at the Axie all time high price today at $155.80 is out of this world!
Well, I guess prices discussion are a story for another day but this is an exercise post and thank you so much for being with me during this 21 days so far. The habit of exercising everyday is a little easier and today we didn't even have to discuss it, we just went! I hope that your exercise regime is also working out for you if not, do drop me a comment on your journey and I would love to encourage you too!
God Bless you, have a wonderful week ahead and thanks for dropping by my little space! Till tomorrow!
Xoxo,
Khim
This report was published via Actifit app (Android | iOS). Check out the original version here on actifit.io




7329

Cycling, Daily Activity, Moving Around Office, Walking
---
---