Actifit Ulog - 10 October 2021 - Day 27 of my 100 days of recovery

My weekend has come to an end and I am still wishing that it would last at least another day. I felt so carefree and happy over the last two days. I managed to achieve my 10K step goal today because this morning we got woken up really early by Chapati as we had said that we would go biking early in the morning and early it was. We started out cycling at 7 am.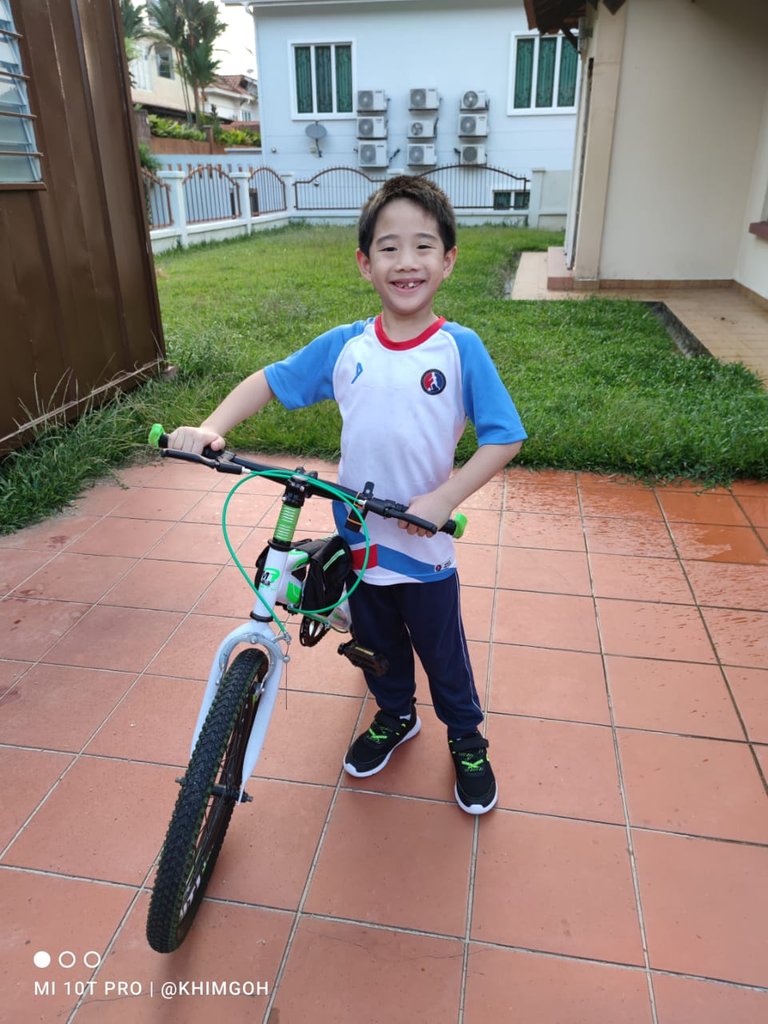 Showing off his new sports shoes and he is so happy to be up early
It was really nice and fresh but the park was chock-a-block with people! OMG! We haven't seen this many people out and about in the park for a while now. But then again, we have been doing night cycles and walks and we practically get the park to ourselves. It was a little stressful this morning, as we had to really watch the kiddos so that they don't run into anyone and with that many people walking, we had to be careful to avoid them.
Murtabak took pretty well to his new bicycle. He is still too short to reach the ground so when he want to stop and get off, he still has to kind of find the best way to do it without falling over.
I was determined today to really get my heart rate up and sweat going so I keep cycling around and around the entire park. I forgot what it was like to really do an extended cycle and at the end of it, I was tired but felt really good.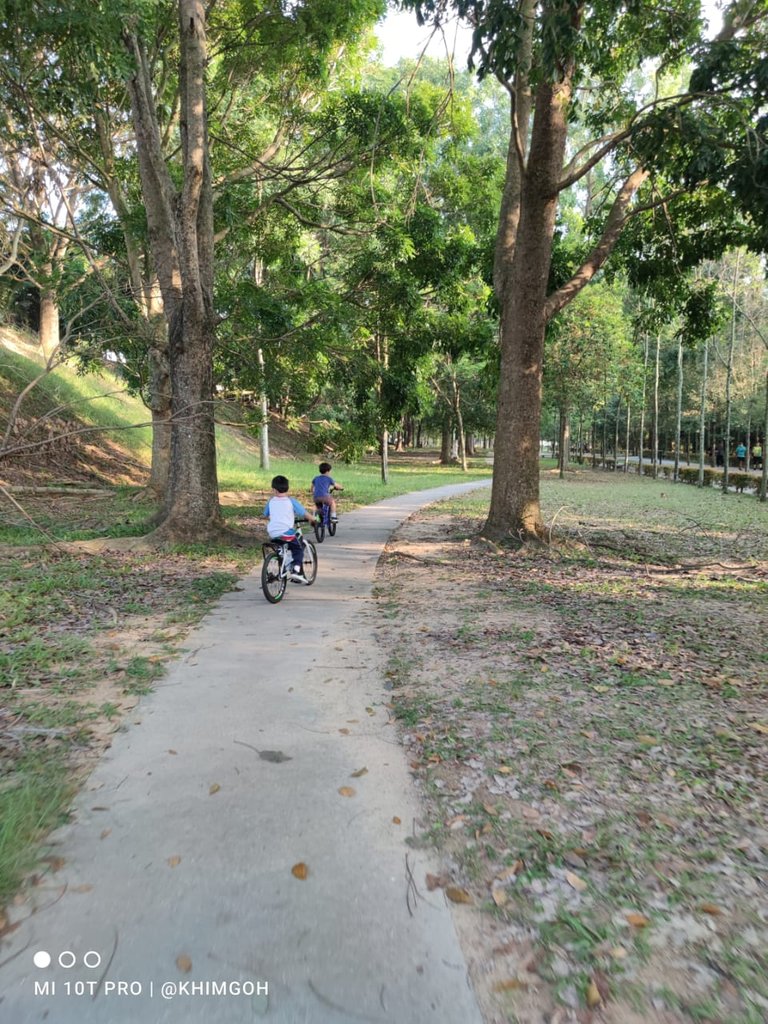 Chasing each other a usual. Good thing the park has for different areas that we can cycle on
I love getting up early in the morning as we seem to have more hours to the day than if we woke up late. After cycling, shower, breakfast and clean up it wasn't even 10.30 am. So the kids played their online games whilst I checked on the grid bots and farms. Hubby was busy cutting the grass in our garden in the hot sun. By the time lunch rolled over we were all pretty tired out and promptly fell asleep. It was a fantastic afternoon nap! I slept so well because of the exercise.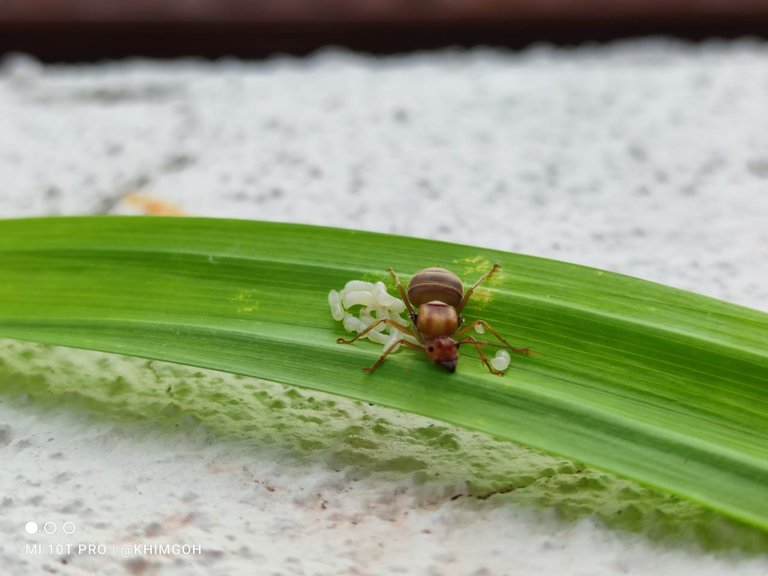 Whilst I was checking on some of my plants and throwing stuff into my compost bin I fFound this little Mama with her offspring on my pandan leaf. I have no idea what insect it is. It looked like an ant but a really HUGE one.
We woke up from our nap at around 4.30 pm and soon it was time to order pizza for an early dinner whilst, I headed out for a get together with some friends. It was the first time in a really long time, that I have been out with other people other than my family. We had fun chatting and ice cream and wine was the highlight!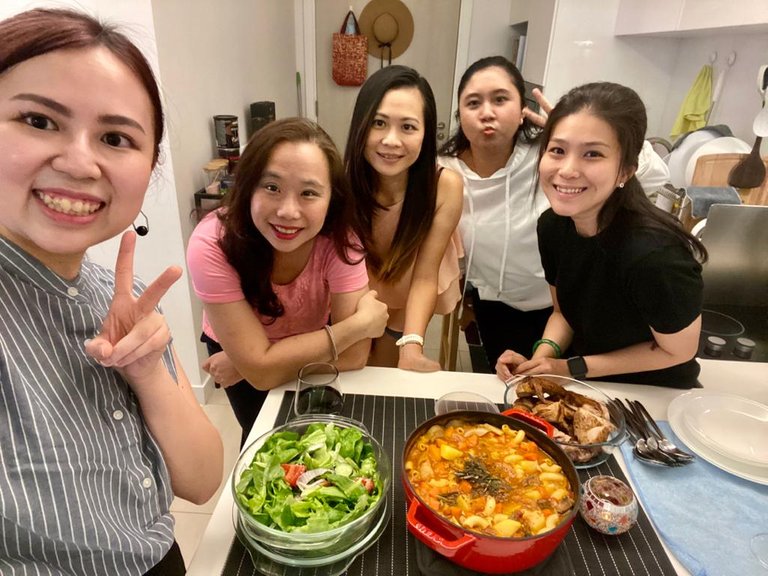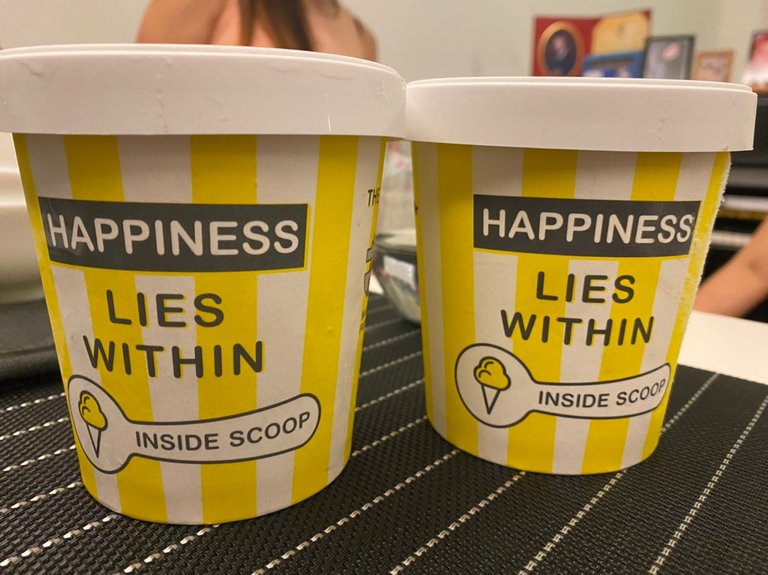 Happiness really does lie within! LOL!
How can I already be looking forward to the next weekend when the week has only just started? LOL
Hope your weekend was good and your coming week even better!
Xoxo,
Khim

This report was published via Actifit app (Android | iOS). Check out the original version here on actifit.io




10468

Cycling, Daily Activity, House Chores, Walking
---
---