Fantasy Premier League November Prize winner, A few Changes in Rules and Discussions.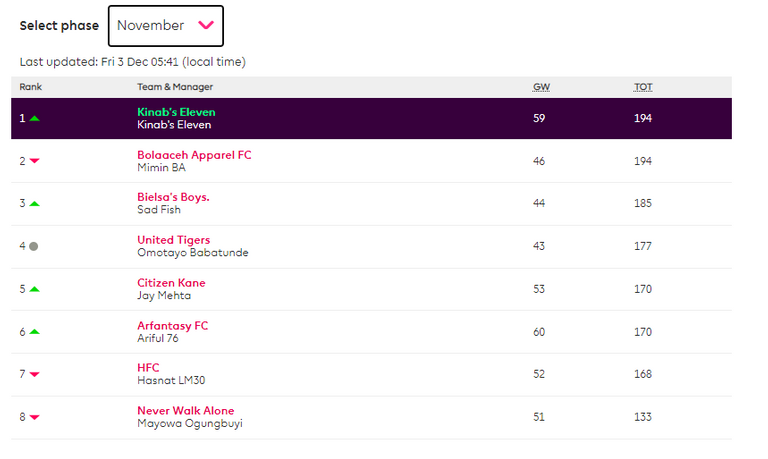 Raisul and Me, both of us were on the verge of winning after a very close call. @raisul was on the verge of winning the prize, but Sons saved the day for me in the end. For me, the 13th game week was a living nightmare.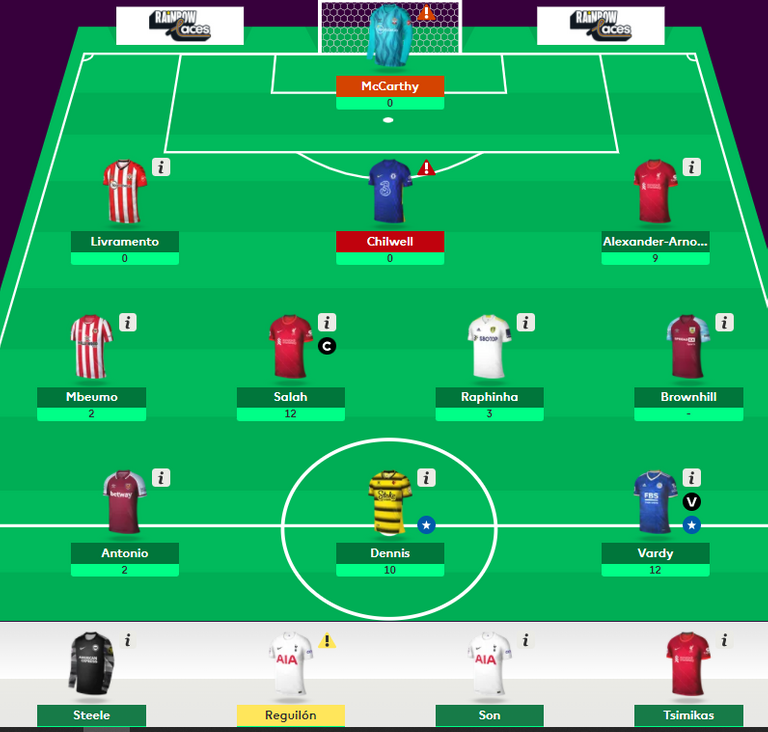 In the same week McCarthy, Livermento, Chilwell, Brownhill, Reguilon, and Son gave me absolutely nothing. Son And Regullion gave me nothing because their match was suspended because of heavy snowfall.


Raisul had Gray on the bench. I don't understand why he decided to play him as the third bench player. If he decided to play Gray instead of Toney or A.Armstrong then it would've been the decider pick. He had also taken 12 minus hits which really cost him half of his prize. Anyways, it seems he is a very good player. Keep on playing Raisul.
Winners: Congratulations to @raisul and for sharing the Prize with me and @sadfish for being in the second position. I've already sent 2.5 HBD to @raisul and 2 HBD to @sadfish. Please check your wallet.
Changes in The rules :
The price of the hive was around 1 USD when I announced the prize, so the hive was a good deal of money. However, since then, it has risen all the way to 3 USD. Because it is so volatile, it has the potential to go down as well. So, as a result of this, I will award 5 HBD to the winner of the first prize and 2 HBD to the winner of the second prize. Because HBD is a more stable coin than Hive, it will not be as volatile as Hive.
@raisul, @sadfish, @nucleus-tezz, @jmehta, @mayorkeys, @arfa @mhossain Please take a look at the new rules.
Discussions: It was a good contest for the first month of this league. @jmehta made a good comeback after failing to hit a good score in the first game weeks. I'm hoping to see a good comeback in the next month of December from @mayorkeys @nucleus-tezz and @arfa too. @mhossain has also a very good chance of winning the prize. Let's wait till the end of December. Until then keep playing.
Thank You.
---
---