Landing the "Sw Crooked Fakie Bigspin Out" (Day 2) || Skatehive Vlog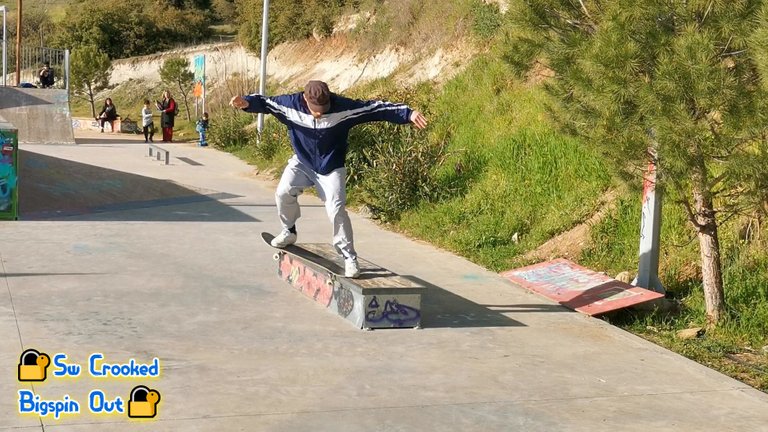 A friend from my hometown visited me during the weekend and we decided to go to "Panorama Skatepark" and have some skate fun!
There's a really nice ledge at this park so it was the perfect opportunity to try a new trick I've been working on the past few days, the Sw Crooked Fakie Bigspin out and surprisingly I landed 2 of 'em hehehe! Fuck yeah!
I really like how this trick looks like and I'm glad I have it in my "bag" now. Any reccomendations on what to try next? Leave a comment bellow and hype me up!!!
Until the next one...
Music : Le Tigre - Let's Run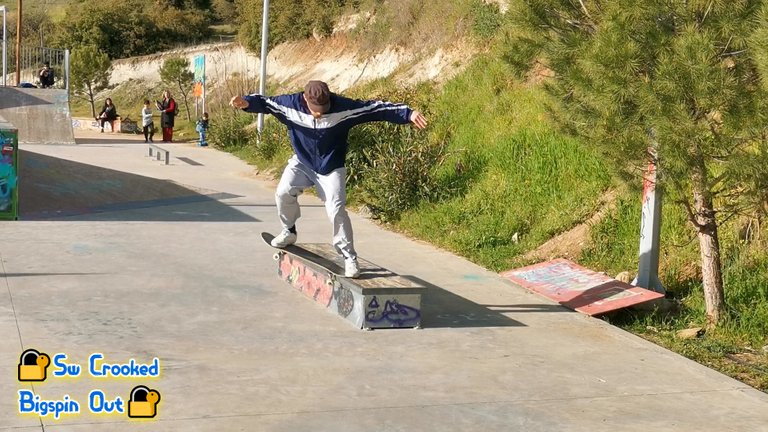 (Unsupported https://odysee.com/$/embed/SwCrooked_FakieBigSpinOut/5bf39dfe23d991f4e7c406a4b5142835cd354de8?r=BGHpM9zU7JMH7SPGPki2ZULHi4BDspCZ)
---
Thank you all for your support
As a full-time online hustler, supporting my content allows me to keep doing what I love.
Much love to everyone and always have fun.
@Knowhow92
Earn Crypto For Your Content (Affiliate Links)
Find me Here
🏡 Hive: https://www.peakd.com/@knowhow92
🏡 Torum : https://www.torum.com/u/knowhow92
📹 Youtube : https://www.youtube.com/channel/UCJTN...
📱 Twitter : https://twitter.com/theocharis_ch
☀️ Lbry : https://lbry.tv/@knowhow92:d
📷 Instagram : https://www.instagram.com/haris_housos/
☕️ Ko-fi : https://ko-fi.com/knowhow92
---
---
Join the Stoken/Skatehive Discord

---
What STOKEN plans to bring to Hive 🍯

Unique name, and meme-ified branding that will stand out above the hard to find Hive brand.

Real world events tied to web3 content creation.

Attracting non crypto content creators, into web 3.0

Exciting content to bring in non crypto audience.

Focus on onboarding large, existing communities i.e: Reddit skateboarding: 385k members, and Redbull: 10 million YouTube subscribers.

NFTs. Plans include real world utility, fund raising, and future gamification.
DTF ( Decentralized Token Fund )

Stoken DAO: Decentralized voting system to allow the community to sponsor athletes, content creators, influencers, and real world events.

A new token for you to earn for doing Hive stuff!

Possibility of future airdrop of governance tokens. 

---
---
---