My Actifit Report Card: December 25 2021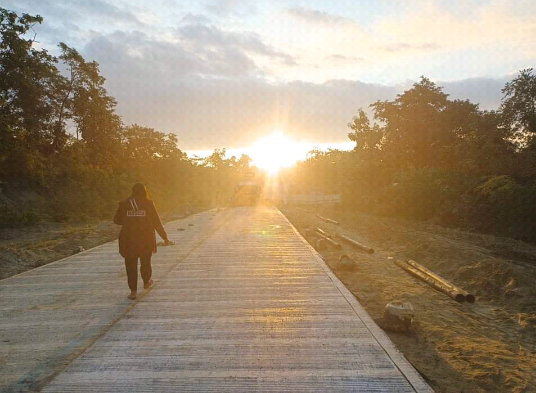 Good health to all my friends.
I wish you good health. Hello everyone.
I decided not to post today. But when the time comes, I am interested in posting again. Because my friend could not come to work. It's boring to be alone in sports. As a result, I did not get many points.
My activities today are: I go shopping in the morning. I do house work in the afternoon.
I went to a farm outside the city for a while. I went back to my friend's house.
When it gets a little cold in the evening, I exercise.
This is my daily activity.
Good health to all Actifit members.
Author = @kokyi
သူငယ်ချင်းများအားလုံး ကျန်းမာချမ်းသာကြပါစေ။
ကျန်းမာပါစေလို့ ဆုတောင်းပါတယ်။ အားလုံးမင်္ဂလာပါ။
ဒီနေ့ ပိုစ့်မတင်ဖို့ ဆုံးဖြတ်ထားခဲ့တယ်။ ဒါပေမယ့် အချိန်တန်ရင် ပြန်တင်ဖို့ စိတ်ဝင်စားလာတယ်။ ဘာလို့လဲဆိုတော့ ကျွန်တော့်သူငယ်ချင်းက အလည်မလာနိုင်လို့ပါ။ အားကစားမှာ တစ်ယောက်တည်းလုပ်ရတာ ပျင်းတယ်။ ရလဒ်ကတော့ အမှတ်အများကြီး မရခဲ့ပါဘူး။
ဒီနေ့ ကျွန်တော့်ရဲ့ လှုပ်ရှားမှုတွေကတော့ မနက်ပိုင်း ဈေးဝယ်ထွက်တယ်။ နေ့ခင်းဘက် အိမ်အလုပ် လုပ်တယ်။
မြို့ပြင်က ခြံကို ခဏသွားလည်တယ်။
ပြန်လာတော့ငါ့သူငယ်ချင်းအိမ်ဝင်ခဲ့တယ်။
ညနေနည်းနည်းအေးလာတော့ လေ့ကျင့်ခန်းလုပ်တယ်။
ဒါက ကျွန်တော့်ရဲ့နေ့စဉ်လှုပ်ရှားမှုပါ။
Actifit အဖွဲ့ဝင်များအားလုံး ကျန်းမာချမ်းသာကြပါစေ။
Author = @kokyi
This report was published via Actifit app (Android | iOS). Check out the original version here on actifit.io




25/12/2021

9549

---
---