My Actifit Report Card: January 9 2022
Good health to all my friends.
I wish you good health. Hello everyone.
I woke up early today.
Last night I was scheduled to walk to the night market at 5:00 this morning. But I did not go.
At five o'clock this morning I heard the sound of a bomb exploding. My house is very close to where the bomb exploded. The sound was so loud that I was suddenly startled. As a result, I did not dare go to the night market.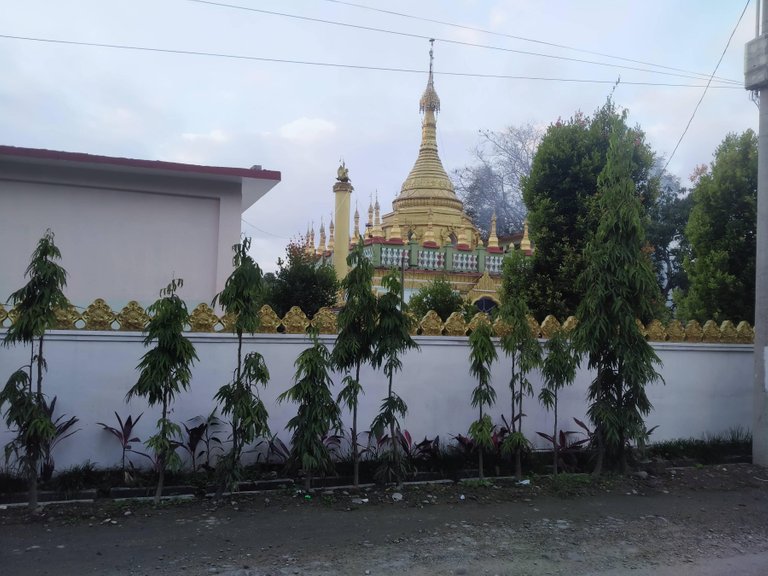 I get up in the morning. I got out of bed and went to see the bomb site. It has not affected people. But a piece of bullet fell on top of my house. This bomb is very powerful.
I continued walking towards the pagoda. At the entrance of the pagoda, pigeons were seen eating food.
I also took pictures of scenes on the street.
When I came back, I got points in Actifit software. I have to do house work in the afternoon.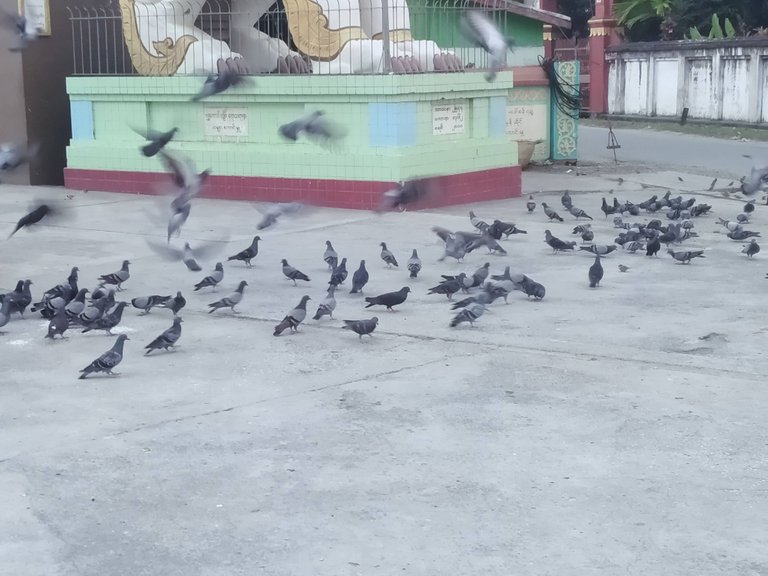 In the evening, I was discussing HIVE with a friend yesterday. Then we exercise together.
This is a log of my this day activities.
Thank you so much for reading my post.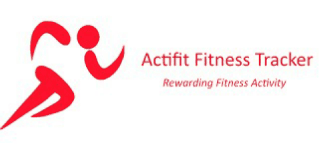 သူငယ်ချင်းများအားလုံး ကျန်းမာချမ်းသာကြပါစေ။
ကျန်းမာပါစေလို့ ဆုတောင်းပါတယ်။ အားလုံးမင်္ဂလာပါ။
ဒီနေ့ စောစောနိုးတယ်။
မနေ့ညက ဒီမနက် ၅ နာရီမှာ ညဈေးကို လမ်းလျှောက်ဖို့ စီစဉ်ထားတယ်။ ဒါပေမယ့် ငါမသွားရဲဘူး။
ဒီမနက် ငါးနာရီမှာ ဗုံးပေါက်ကွဲသံကို ကြားလိုက်ရတယ်။ ကျွန်တော့်အိမ်က ဗုံးပေါက်ကွဲတဲ့နေရာနဲ့ အရမ်းနီးတယ်။ အသံက ကျယ်လောင်လွန်းလို့ ရုတ်တရက် လန့်သွားတယ်။ ထို့ကြောင့် ညဈေးသို့ မသွားရဲခဲ့။
မနက်အိပ်ရာထတယ်။ အိပ်ရာကထပြီး ဗုံးခွဲတဲ့နေရာကို သွားကြည့်တယ်။ လူတွေကို မထိခိုက်ဘူး။ ဒါပေမယ့် ကျည်ဆံတစ်စက ကျွန်တော့်အိမ်ပေါ်ကို ပြုတ်ကျသွားတယ်။ ဒီဗုံးက အရမ်းပြင်းတယ်။
စေတီတော်ဆီသို့ ဆက်လျှောက်သွားခဲ့သည်။ ဘုရားအ၀င်ဝမှာ ခိုတွေ အစာစားနေတာကို တွေ့ရတယ်။
လမ်းပေါ်က မြင်ကွင်းတွေကိုလည်း ဓာတ်ပုံရိုက်တယ်။
ပြန်လာတော့ Actifit software မှာ အမှတ်တွေရခဲ့တယ်။ နေ့ခင်းဘက် အိမ်အလုပ် လုပ်ရမယ်။
မနေ့ကညနေက သူငယ်ချင်းတစ်ယောက်နဲ့ HIVE အကြောင်းပြောနေတယ်။ ပြီးရင် အတူတူ လေ့ကျင့်ခန်း လုပ်တယ်။
ဒါက ကျွန်တော့်ရဲ့ ဒီနေ့ လှုပ်ရှားမှုမှတ်တမ်းပါ။
ငါ့ပို့စ်ကိုဖတ်ပေးလို့ ကျေးဇူးအများကြီးတင်ပါတယ်။
စာရေးသူ @kokyi
ဓာတ်ပုံ။ @kokyi

This report was published via Actifit app (Android | iOS). Check out the original version here on actifit.io




09/01/2022

10223

Aerobics, House Chores, Walking
---
---