My Actifit Report Card: January 11 2022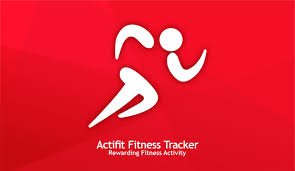 Good health to all my friends.
I wish you good health. Hello everyone.
A friend called last night. He said he could not post. I asked him why. He said RC not enough. He says the account is asking HP to upload.
So I accessed his HIVE account. Yes, his account is RC 0%. Unable to post. I told him to wait two days for the RC to complete without posting. He wrote a lot of comments because he did not know about HIVE. Therefore he is unlikely to be able to post within a few days.
I can no longer post in the next few days. I will rest for a few days. Because I have to renovate my house. I will have a lot of work.
Actifit scores are lower than in previous days.
Thank you all.
Thank you so much for reading my post.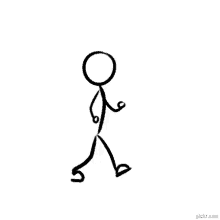 သူငယ်ချင်းများအားလုံး ကျန်းမာချမ်းသာကြပါစေ။
ကျန်းမာပါစေလို့ ဆုတောင်းပါတယ်။ အားလုံးမင်္ဂလာပါ။
သူငယ်ချင်းတယောက်မနေ့ညကဖုန်းဆက်တယ် ။ သူ့မှာ ပိုစ့်တင်လို့မရဘူးလို့သူကပြောတယ် ။ ကျွန်တော်က ဘာဖြစ်လို့လဲလို့ သူ့ကိုမေးလိုက်တယ် ။ RC မလောက်ဘူး ပါဝါတင်ပါလို့ စာပေါ်လာတယ်လို့ သူကပြောတယ် ။
ဒါကြောင့် သူ့ရဲ့ HIVE အကောင့်ကို RC ဝင်ကြည့်လိုက်တယ် ။ ဟုပ်တယ် သူ့ရဲ့အကောင့်က RC 0% ဖြစ်နေတယ် ။ ပိုစ့်ကိုတင်လို့မရသေးဘူး ။ RC ပြည့်အောင် နှစ်ရက်လောက်ပိုစ့်မတင်ဘဲ စောင့်ဦလို့ သူ့ကိုကျွန်တော်က ပြောလိုက်တယ် ။ HIVE အကြောင်း မသိသောကြောင့် မှတ်ချက်များစွာ ရေးခဲ့သည်။ ထို့ကြောင့် သူသည်ရက်အနည်းငယ်အတွင်း ပို့စ်တင်ရန် မဖြစ်နိုင်ပေ။
နောက်ရက်အနည်းငယ်အတွင်း ကျွန်တော် မတင်နိုင်တော့ဘူး။ ရက်အနည်းငယ် အနားယူပါမည်။ ဘာလို့လဲဆိုတော့ ငါ့အိမ်ကို ပြုပြင်ရမယ်။ အလုပ်အများကြီးလုပ်မယ်။
Actifit ရမှတ်များသည် ယခင်ရက်များထက် နည်းပါးသည်။
အားလုံးကိုကျေးဇူးတင်ပါတယ်။
ကျွန်တော့ပို့စ်ကိုဖတ်ပေးလို့ ကျေးဇူးအများကြီးတင်ပါတယ်။

This report was published via Actifit app (Android | iOS). Check out the original version here on actifit.io




11/01/2022

8734

---
---