SHAMELESS MANCHESTER UNITED DOING SHAMEFUL THINGS; HOW DID THINGS GET THIS BAD?
First, before some people will frown at the title of this post, I would like to state that I am a diehard fan of Manchester United since the era of the likes of Van der Sar, Ronaldo (in his prime), Carrick and Giggs (and I will always be a loyal fan). So, everything I will type is from the love I have for the club. But truth be told, I have never been more sad for this club than I am right now. I don't even know where to start typing right now. Should I start from the interim manager who has left Manchester United in a shape which is worse than how he met it, or should I talk about the dwindling mentality that exists in the players? Should I talk about the obvious lack of a firm structure for player discipline or the overall sentimental mentality of the so-called legends of the club who are part of the board of directors of the club?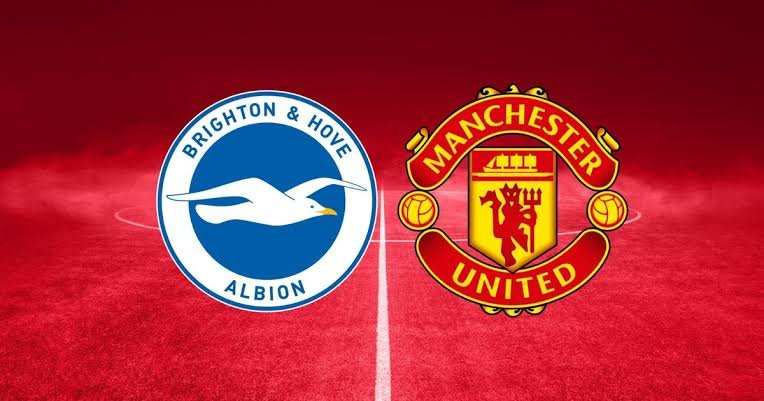 Brighton & Hove Albion vs Manchester United
3 LOSSES IN THE LAST 5 GAMES
How do they say those words again? Back to square 1? I'm telling you, if there is anything worse than square 1, that is where this club is at the moment. Following the 4-0 defeat by Liverpool at Anfield and the 3-1 loss to Arsenal, both on the road, one would think that things were getting better when they drew Chelsea and registered a 3-0 win against Brentford. But look what we have here; A shameless defeat by Brighton 😡; not even 1 or 2, but 4 cold goals on the road 😭. @george-dee was right after all with his post that says a lot is at stake this weekend in the EPL.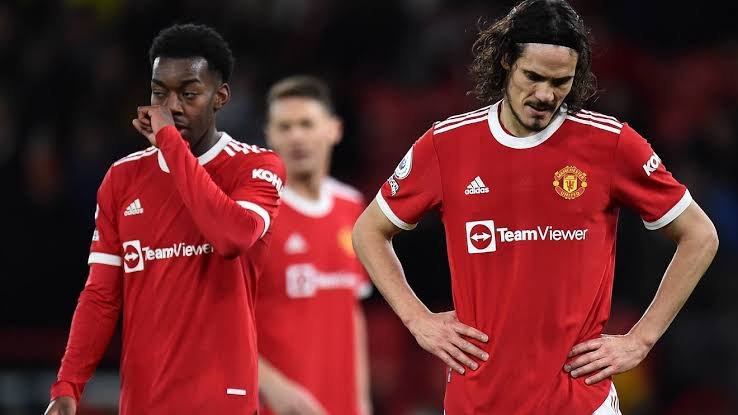 Credit
Let me state here that this is the worst end of season ever in the history of Manchester United in the Premier League. 58 points with only 1 game to the end of season is the worst ever recorded by the club. How coincidental that this is happening when a so-called Ralf Rangnick as Interim manager. Let's pause for a moment. Did the board of directors actually do enough ground checks before hiring him? This guy has not won any major European trophy with any of the previous clubs he has coached so far and is ranked 151 in the world (the same year former Ole Gunnar ranked 29th) Ranking. How can a manager this unsuccessful sail the ship of a team to success?
It is sad enough that we have a manager as this to deal with. But compounding the whole mess is a Club management that is not willing to push the club forward, especially when it means spending to get quality additions to the squad. We all knew how long it took them to come to terms with the agreement of Sancho's transfer. Recently, it was disclosed in a press conference by Ralf Rangnick that his intention to sign Luis Diaz during the January break was shoved unto the carpet by the management. It is interesting to know that the same Luis Diaz was one of the assassins who ensured Manchester United's death with an early goal in their 4-0 win. Well, we can't totally blame them for this anyway after the £80million spent of Harry Maguire (I don't even have the strength to talk about this right now).
A POSSIBLE SIGH OF RELIEF FOR A NEW BEGINNING

Is this a sigh of relief for a new beginning?
The new manager, Eric ten Hag, has affirmed that he is coming in with no sentiments or bias for any player and that everything is going to be based on competence, at least for the first few years. We can only hope that he acts just as he says because this is one of the fundamental problems that has been plaguing the club. Sentiment!!! Why did it take the manager this long to bench Harry Maguire? "He wanted us to have a swell time watching him", they say 🤣. Jesse Lingard was marvellous in his spell at Westham United, only to come back to warm the bench.
This is me ranting because I knew how things were before now. For a club that prides herself as the 2nd most successful team in English, more is expected. If you have endured my ranting to the end, and you have some more to add, let's do that in the comment section.
Thanks for your time, and let's keep loving the game of football. Peace ✌️
---
---