THE LOOMING HORROR OF A PREMATURE DEPARTURE FOR ALGERIA; From top-sitters to bottom-feeders
It was a very tragic defeat experienced by the double defending Champions of the African Cup of Nations and the FIFA Arab Cup. What makes it more tragic is that it came from a certain 114th FIFA Ranked Equatorial Guinea team who have just managed to make it to only 3 AFCON competitions and have come just 4th place close to the trophy. Is football not an interesting game of sport?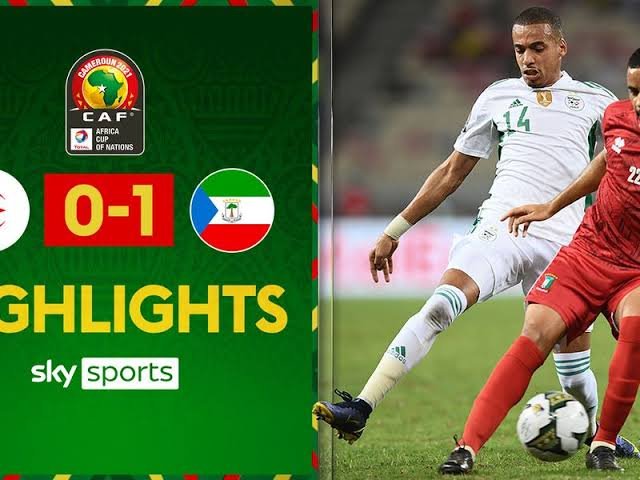 Credit
At the start of the competition, giving a cursory look at the group E teams, one would effortlessly be able to predict the likely teams to finish up tops in the group. Well, for me, I would stake on Algeria first and then Ivory Coast, based on previous statistics and not based on sentiments anyway. Algeria, ranked 29th on FIFA World ranking, were champions of the competition twice, first in 1990 and much recently, in 2019. Ivory Coast, ranked 56th, are no newcomer to the competition themselves as they have won the competition twice; in 1992 and in 2015. So, it is logical to think this way.
However, an unprecedented turn out of event happened yesterday as a 70 minutes goal from Esteban Obiang gave Equatorial Guinea the lead and an eventual winner. The closest Algeria could get to winning were two goal which were counted as offside.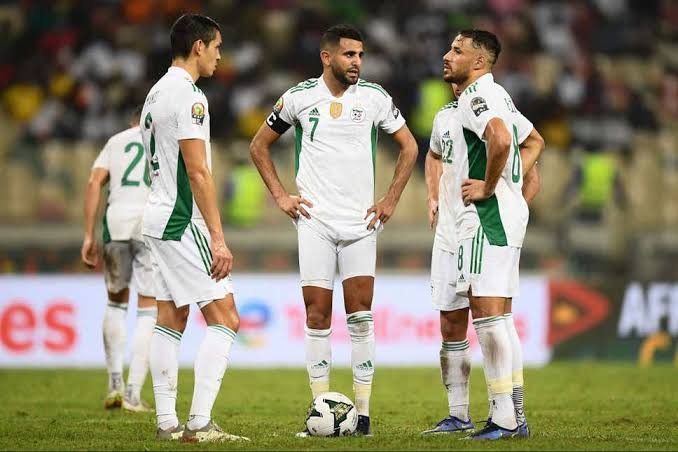 What a turn out of event
As a 29th FIFA Ranked Algerian side on a 35-match unbeaten run, at least lose to a team that are somewhat on the same level as you are. I actually thought they would have done better following their goalless draw against Sierra Leone.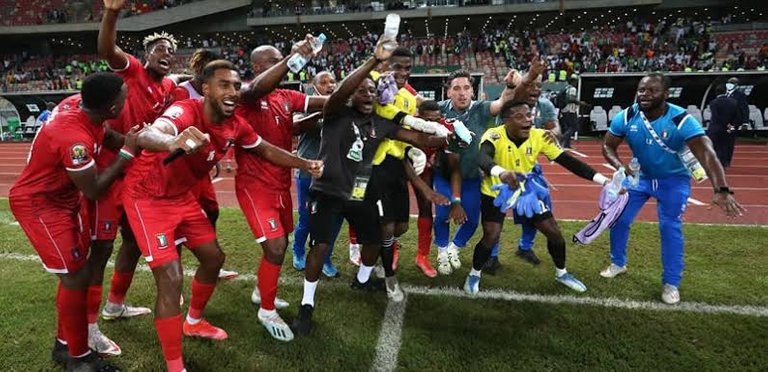 Who would have believed?
I know this ranting is about Algeria, but what was that embarrassing stunt pulled off by the Ivory Coast goalkeeper in their match against Sierra Leone yesterday? Does this look like a High School Inter-house competition to you? I mean 😡!!! Who dives to catch a ball that was headed to him by his teammate, only to slip it generously to the opponent, making them score an equalizer in extra time? That was so awful to behold. Forfeiting a clear chance of sailing smoothly to the next round, now they have to ensure not to lose to Algeria and pray the Equatorial Guinea-Sierra Leone match go in their favour come Thursday by 17:00 GMT+1.
The possibility of the Fennec Foxes of Algeria progressing to the next stage of the competition is pretty much hanging on a thin thread. They are expected to defeat top-of-the-table Elephants of the Ivory Coast. To be honest, this will not be an easy feat to pull off.
My friends, you might be surprised to see me rant in my writeup 😁. Football is a sport that evokes passion and emotion, and the best way to enjoy the game is to express and vibe to that same emotion it gives you. Don't mind me.
Don't miss out on the group A matches later tonight between Burkina Faso-Ethiopia & Cape Verde-Cameroon; both by 17:00 GMT+1.
Thank you all for reading through and don't forget to keep loving the game of football and also maintaining a clear head and a positive spirit. Love you all. Cheers! ✌
---
---