Que buen inicio Tomas Tuchel Eng-Esp
English version
Undoubtedly Tuchel has changed the face of Chelsea since his arrival, several players who looked out of the team today are part of the starting eleven and are a fundamental part of the German's squad.
A small parenthesis in recent days has come out in several media the story of how Tuchel helped one of his collaborators when he worked in Paris, paying all the expenses of a surgery for one of his sons. This speaks of what a good person the German, who for me is the best coach today, can be.
Now we come to what we are coming to.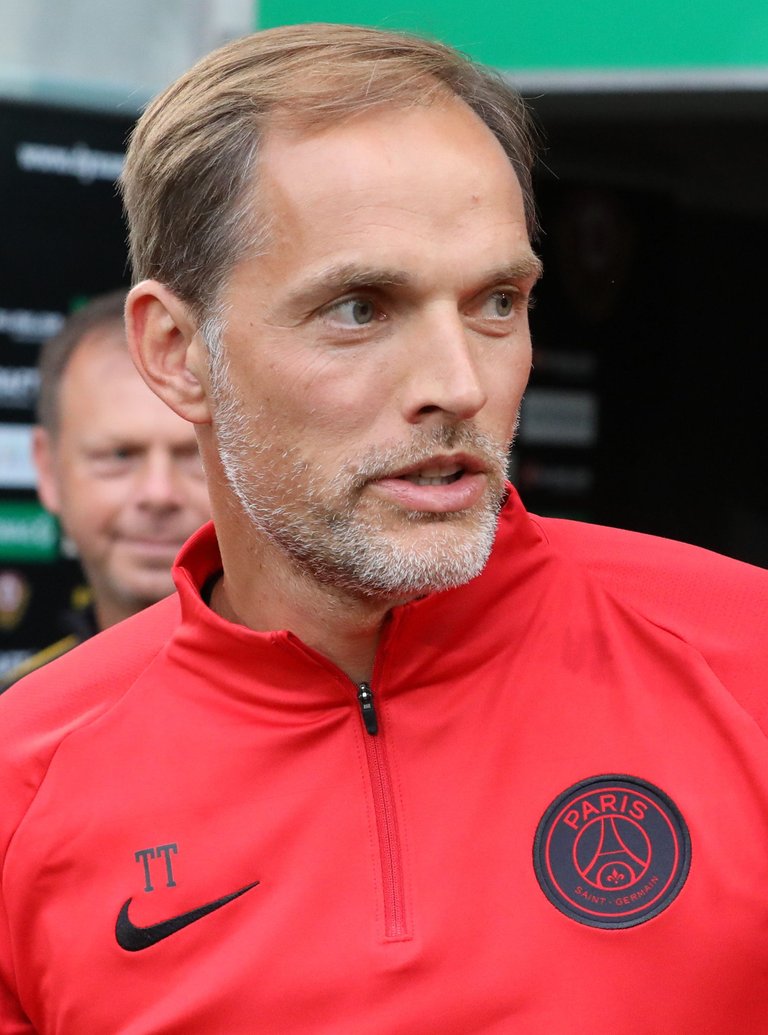 Link
Every start of the season can be difficult, especially now with the lack of preparation that the clubs may have due to the pandemic and the few previous games that are of quality, a good preseason can be decisive for the achievement of titles.
Thus, Tuchel's team has had a very difficult start to the season, the result so far is a total pass, the German has managed to get out of the complicated encounters.
First he had a difficult match in another London derby against an old rival, Arsenal was the first big test for Tuchel this season.
Arsenal is a very complicated opponent, no matter what level they may have, the Reds usually fight with their weapons, with very fast players up front and with a defensive order the Reds had won the previous games, however in this game the technical and tactical superiority of Tuchel's team stood out and gave a great soccer lesson.
The next day of the Premier League would play against a big rival such as Liverpool, this time the game would be quite complicated for Tuchel's team.
It must be said that this game the referee was the protagonist of the match, giving a lousy refereeing, as he made several mistakes that hurt Chelsea, such as a penalty and a red in favor of Klopp's team.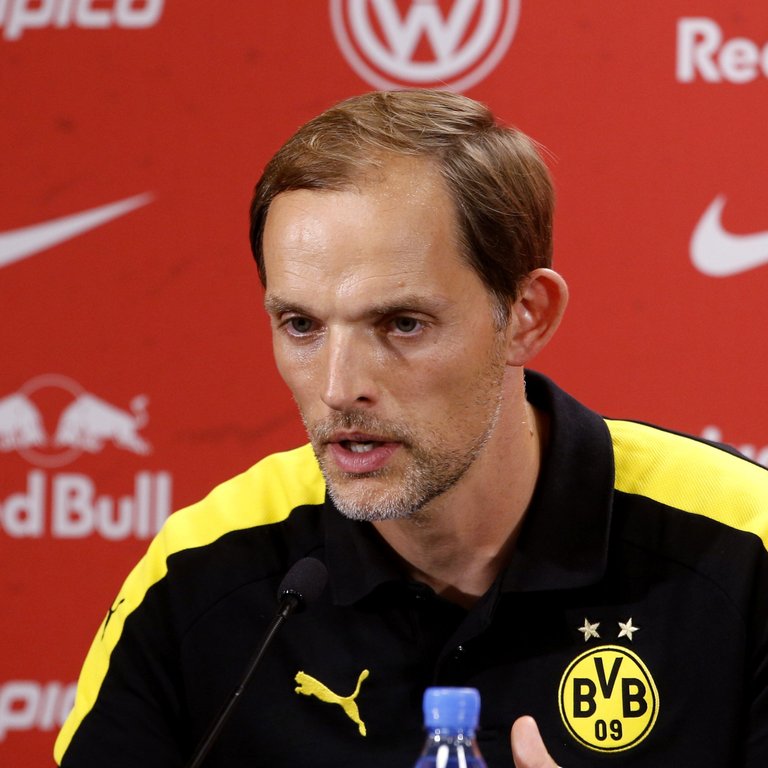 Link
Visiting Anfield Road is never easy as the Reds have built a fortress at the stadium, as they are almost invincible at home. When was the last time Liverpool lost at home with Van Dijk at the helm?
The result was a draw that was too little for Liverpool, as the development of the match looked as if the home team would come away with the three points, but this time Tuchel would make a real wall in the blue defense plus a match worthy of excellence by Mendy.
It would play a very complicated match in the Champions League against Zenit, which is an accessible team to beat, but the development would be something else because the Russian club was totally enclosed and fought until the end complicating at times Chelsea, who came out with the three points in the bag thanks to the head of Lukaku.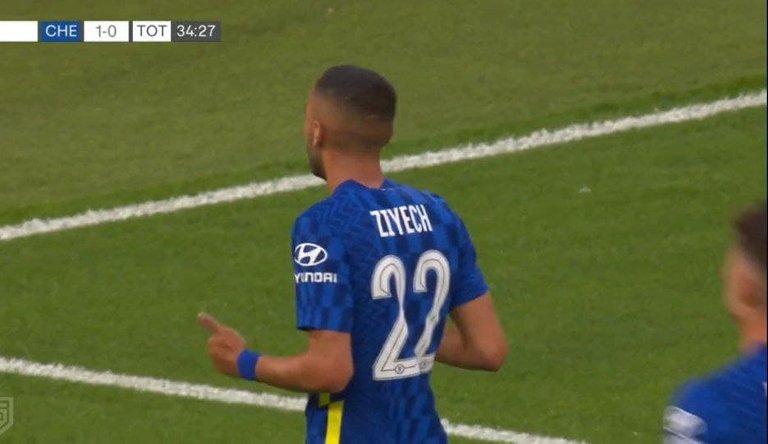 (My Own Screenshot)
Tottenham who is having a great season with Nuno Espirito Santo as coach, it seemed that the locals were going to take the lead, during the first minutes of the game it was Tottenham who dominated the match.
But the scores would remain level until the end of the first half and from then on Chelsea was a steamroller, a real steamroller that went over the Portuguese's team that could not react to the variations that Tuchel made.
Tuchel is a true master of tactics, speaking of masters of tactics, facing Pep Guardiola is never easy, as the Spaniard is one of the best coaches in history.
The result of today's game shows the quality of coach Guardiola is.
Did Tuchel make a mistake in the lineup for this game?
Even the best make mistakes
Translated with www.DeepL.com/Translator (free version)


Version en español
Sin dudas Tomas Tuchel le llegó a cambiar la cara al Chelsea desde su llegada, varios jugadores que se miraban fuera del equipo hoy forman parte del once titular y son pieza fundamental del plantel del alemán.
Un pequeño paréntesis en los últimos días ha salido en varios medios la historia de como Tuchel le ayudó a una de sus colaboradoras cuando trabaja en París, pagándole todo los gastos de una cirugía para uno de sus hijos. Esto habla de lo buena persona que puede ser el alemán, quien a día de hoy es para mí el mejor técnico de la actualidad.
Ahora sí a lo que venimos.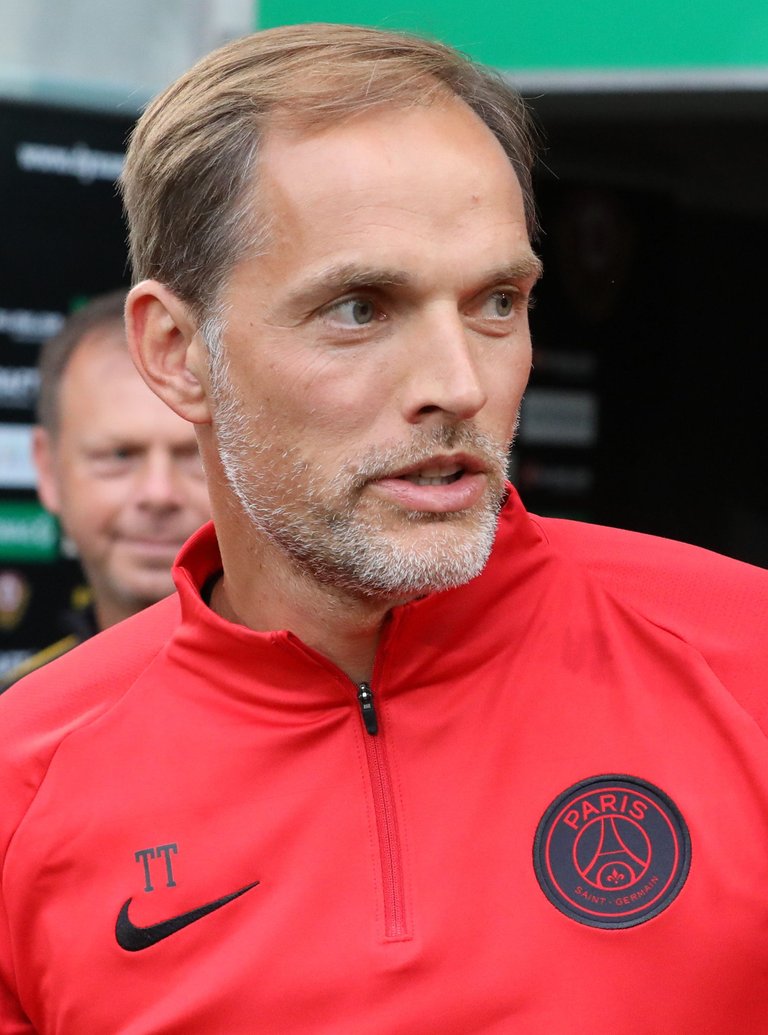 Link
Todo inicio de temporada puede llegar a ser difícil más ahora con la poca preparación que pueden tener los clubes por el tema de la pandemia y de los pocos juegos previos que sean de calidad, una buena pretemporada puede ser determinante para la concreción de títulos.
De este modo al equipo de Tuchel le ha tocado un inicio de temporada bastante difícil, el resultado hasta el momento es un total aprobado, el alemán ha sabido salir airoso de los complicados encuentros.
Primeramente tuvo un partido difícil en un derbi mas de Londres en contra de un rival de antaño, Arsenal fue la primera gran prueba de Tuchel esta temporada.
Arsenal cabe decir es un rival bastante complicado, no importa el nivel que pueda tener el equipo rojo suele pelear con sus armas, con jugadores muy rápidos adelante y con un orden defensivo los Reds habían ganados los juegos previos, no obstante en este juego la superioridad técnica y táctica por parte de los de Tuchel resaltó y dieron una gran catedra de futbol.
La siguiente fecha por parte de la Premier League tocaría jugar contra un rival de gran envergadura como lo es Liverpool, esta vez el juego se complicaría bastante para los de Tuchel.
Cabe decir que este juego el arbitro fue protagonista del partido, dando un pésimo arbitraje, pues cometió varios errores que perjudicaron al Chelsea, como un penal y una roja a favor de los de Klopp.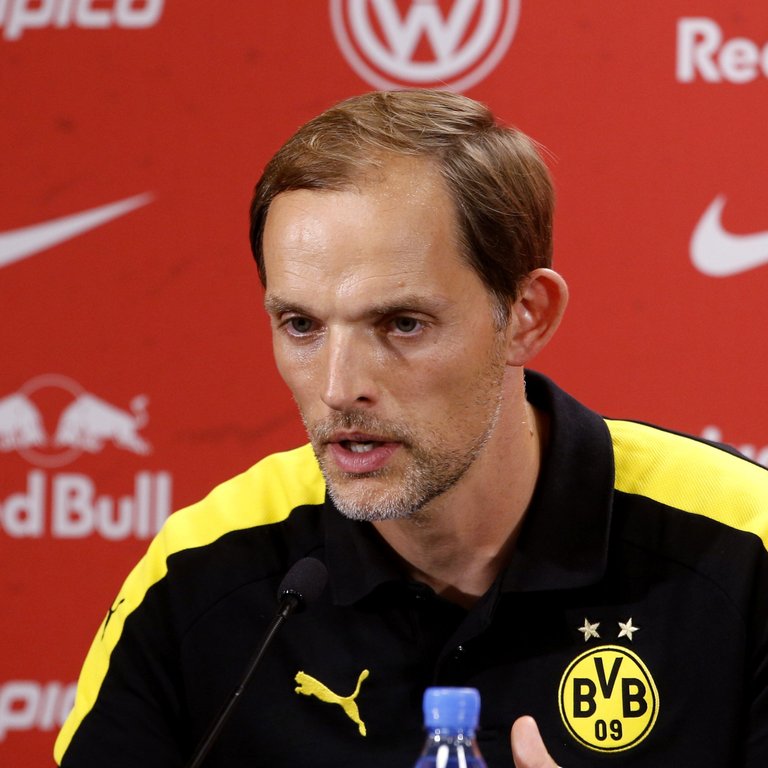 Link
Visitar Anfield Road nunca es fácil pues los Reds han construido una fortaleza en el estadio, pues son casi invencibles jugando de local ¿Cuándo fue la ultima vez que Liverpool perdió de local estando Van Dijk?
Resultado fue un empate que le supo a poco al Liverpool, pues el desarrollo del encuentro lucia como para que el equipo local saliera con los tres puntos en la bolsa, pero esa vez Tuchel le haría un autentica muralla en la defensa blue más un partido digno de la excelencia por parte de Mendy.
Tocaría jugar un partido bastante complicado en Champions en contra del Zenit que apriori es un equipo accesible para ganarle, sin embargo el desarrollo sería otra cosa pues el club ruso se encerró totalmente y luchó hasta el final complicando en momentos al Chelsea, quien salió con los tres puntos en la bolsa gracias a la cabeza de Lukaku.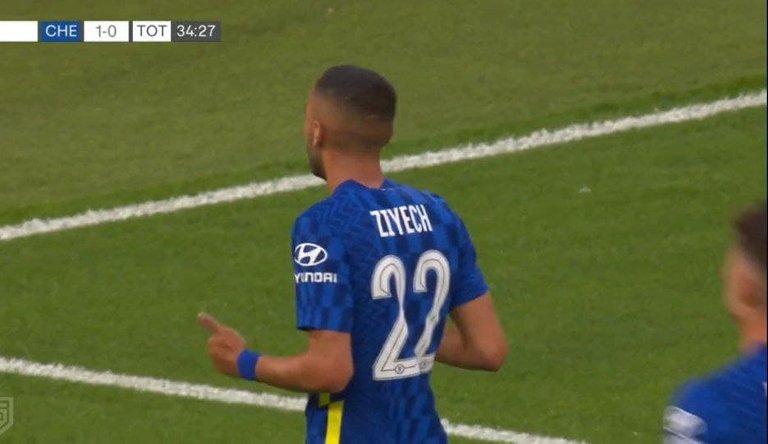 (My Own Screenshot)
Tottenham quien está teniendo una gran temporada con Nuno Espirito Santo como técnico, parecía que los locales iban adelantarse en el marcador, durante los primeros minutos del juego fue el Tottenham quien dominó el partido.
Pero los marcadores se mantendrían igualados hasta el final de la primera parte y de ahí en adelante Chelsea fue una aplanadora, una autentica aplanadora que pasó por encima al equipo del portugués que no supieron reaccionar a las variantes que hizo Tuchel.
Tuchel es un autentico maestro de la táctica, hablando de maestros de la táctica, enfrentarse a Pep Guardiola nunca es fácil, pues es el español es uno de los mejores técnicos de la historia
El resultado del juego de hoy demuestra la calidad de técnico que es Guardiola.
¿Se equivoco Tuchel en la alineación para este juego?
Esta los mejores se equivocan
---
---