Sports and technology: The end of sports injustice?
I have already said on some occasions that I like artistic gymnastics, I think it is a sport that demands a lot of physical demand.
Another thing I like is justice in sports, I always applaud the initiatives that are used to improve sports, so that they are equitable and fair for all.
With this in mind I just saw something that caught my attention and that is that the Paris Olympics would be using artificial intelligence in order to give fair scores to the gymnasts who perform their movements.

Link
This is not intended to completely eliminate the judges but rather to give them support through technology so that they can give a fairer or more accurate score to each participant.
Remember that gymnastics is a sport of appreciation and as such is always latent to human failure, so what a judge could see or appreciate another may have overlooked.
How to solve these refereeing mistakes?
The solution may not be to add more judges or "eyes" to observe and score the athletes, in soccer something similar happened when judges were added on the goal line and instead of helping they added more confusion when the judges could not agree among themselves.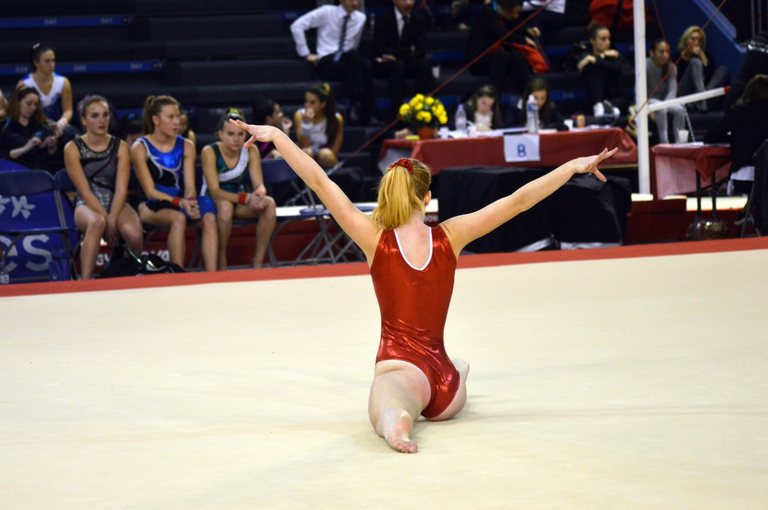 Link
Nor is it a solution to stand idly by as in boxing, as it is the sport where most "mistakes" are made by the judges, at least in the eyes of the fans, how many boxing fights have you seen in which the official result is totally different from the result that you and many people in the audience believed?
Well back to the subject, the judges will have artificial intelligence for five devices, this intelligence will be in favor of giving a fairer result to the athletes, the INTERNATIONAL Federation (FIG) will be in charge of training the judges, in fact the trainings have already started.
I repeat again, this artificial intelligence does not eliminate the judges but helps them to be fairer when rating the complexity or not of a routine. It is expected that between now and the next Games, all gymnastics circuits will be able to use this intelligence.
The system is based on the detection of the athletes' movements by means of a camera equipped with a 3D sensor that sends the images to a computer. These images or video are processed and "qualified" by this intelligence based on the movements of the athletes, their postures and all the elements involved in a gymnastics routine. I think I have roughly summarized more or less what this AI will be about.
https://twitter.com/gymnastics/status/1441400783493337088?s=20
Twitter
This program will be very complete because in addition to having images of the athletes from all angles, it is also said that it will give numerical information of the athletes' bodies when they perform a routine, i.e. the exact angle when an athlete is held on the rings or the angle of the body when they perform jumps on the tracks.
The main problem with this intelligence is that sometimes it did not recognize the human body or that it did not understand well what was being done in the routine at times. **But it is undoubtedly a great advance for the sport.
Intelligence can now perfectly recognize more than 800 movements in men's gymnastics and more than 500 in women's gymnastics.
Is this the end of unfair grading?
Translated with www.DeepL.com/Translator (free version)
versión en español
Ya en algunas ocasiones he dicho que me gusta la gimnasia artística, creo que es un deporte que demanda mucha exigencia física.
Otra cosa que me gusta es la justicia en el deporte, siempre aplaudo las iniciativas que se usan en pro de mejorar los deportes, a fin que estos sean equitativos y justo para todos.
Con este en mente recién vi algo que me llamó poderosamente la atención y es que los Juegos olímpicos de París, estaría utilizando inteligencia artificial con el fin de dar puntuaciones justas a los gimnastas que realizan sus movimientos.

Link
Esto no pretende eliminar por completo a los jueces sino más bien darle un apoyo por medio de la tecnología para que estos puedan dar un puntuación más justa o precisa a cada participante.
Recordar que la gimnasia es un deporte de apreciación y como tal está siempre latente al fallo humano, así pues lo que un juez pudo ver o apreciar otro lo pudo haber pasado por alto.
¿Como solucionar estos fallos arbitrales?
La solución puede que no sea añadir más jueces u "ojos" a que observen y califiquen a los atletas, en el fútbol se dio algo similar cuando se añadieron jueces en la línea de gol y en vez de ayudar añadian más confusión cuando los jueces no podían ponerse de acuerdo entre ellos.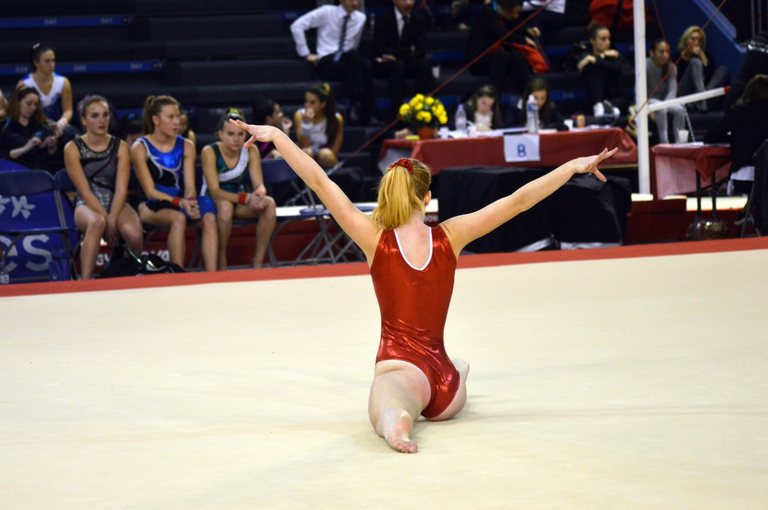 Link
Tampoco es solución quedarse de brazos cruzados como en el boxeo, pues es el deporte en que más "errores" por parte de los jueces se da, al menos ante la vista de los fanáticos, ¿cuántas peleas de box ha visto usted en el que el resultado oficial es totalmente diferente al resultado que usted y muchas personas del público creía?
Bueno volviendo al tema los jueces contarán con la inteligencia artificial para cinco aparatos, dicha inteligencia estará a favor de dar un resultado más justo a los atletas la Federación INTERNACIONAL (FIG) será la encargada de capacitar a los jueces, de hecho ya comenzaron las capacitaciones.
Vuelvo a repetir, esta inteligencia artificial no elimina a los jueces sino que ayuda a estos a ser más justos a la hora de calificar la complejidad o no de una rutina. Se espera que de acá a los próximos juegos en todos los circuitos de gimnasia se pueda utilizar esta inteligencia.
El sistema está basado en la detección de los movimientos de los atletas por medio de una cámara equipada con un sensor 3D que envía las imágenes a un ordenador. Dichas imágenes o video son procesados y "calificados" por dicha inteligencia basándose en los movimientos de los atletas, en sus posturas y todos los elementos que implica una rutina de gimnasia. Creo que he resumido a grandes rasgos más o menos de que tratara esta IA.
https://twitter.com/gymnastics/status/1441400783493337088?s=20
Twitter
Este programa será muy completo pues además de que tendrá imágenes de los atletas desde todos los ángulos, también se dice que dará información numérica del cuerpo de los atletas cuando realizan una rutina, es decir del ángulo exacto cuando un atleta se sostiene sobres los anillos o del ángulo del cuerpo cuando estos realizan saltos sobre las pistas.
El principal problema que suponía esta inteligencia es que a veces no reconocía el cuerpo humano o que no solía entender bien que es lo que se hacia en la rutina por momentos. Pero sin duda es un gran avance para el deporte.
La inteligencia ya puede reconocer a la perfección más de 800 movimientos de gimnasia masculina y más de 500 en la rama femenina.
¿Acaso este es el fin de la calificaciones injustas?
---
---