The end of the reign. Bayern Munich
Bayern Munich's dominance in the German league is absolute, the Bavarian team has been reigning uninterruptedly since 2012.
What makes the German league a bit boring and even predictable, no matter how good the games are, the teams are unable to stop Bayern, neither the Borussia teams, nor Wolfburg, nor the recent revelation like Leipzig, no one.
Does this make the league attractive?
The answer is no.
Is Bayern to blame for this situation?
In part, yes. Even if the sporting structure of the Munich team is better than those of the other German clubs, Bayern always tends to take the best player from the direct title contenders.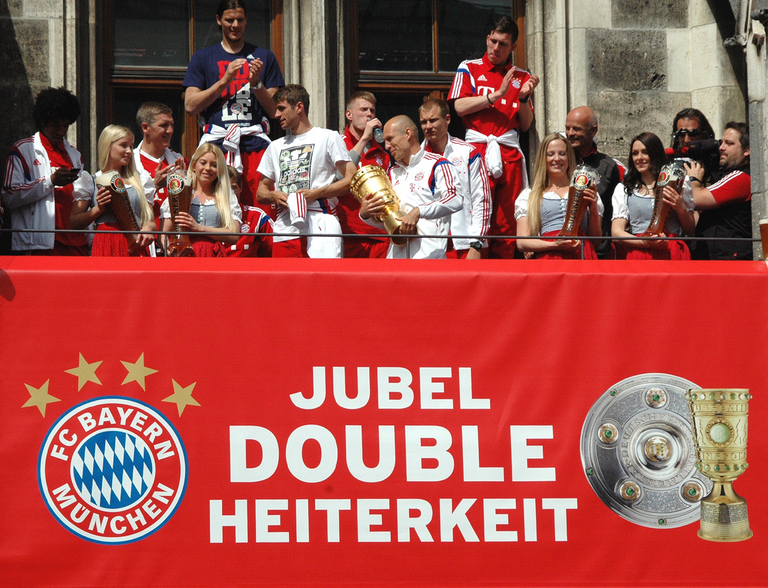 Source
It did and does with Dortmund with a long list of players who have left for Bayern, and perhaps that is the next destination for Borussia's current big star, Erlind Halland.
The solution?
In order to end this domination, Wolfgang Holzhäuser, former CEO of Leverkusen and former president of the Bundesliga, has proposed something very unusual in European soccer leagues, but which is very common here in the Americas, a Playoff or "liguilla" as it is usually called in Mexico.
Here we are already accustomed to this type of format, in several countries it is given because perhaps there are not many teams in the league, in others like in Mexico it is given because it gives spectacle to the competition and for the profits that the "liguilla".
The formula would be that the first four teams ranked first in the regular season would play against each other in this kind of "Playoff", the first against the fourth and the second against the third, those who advance would play the final.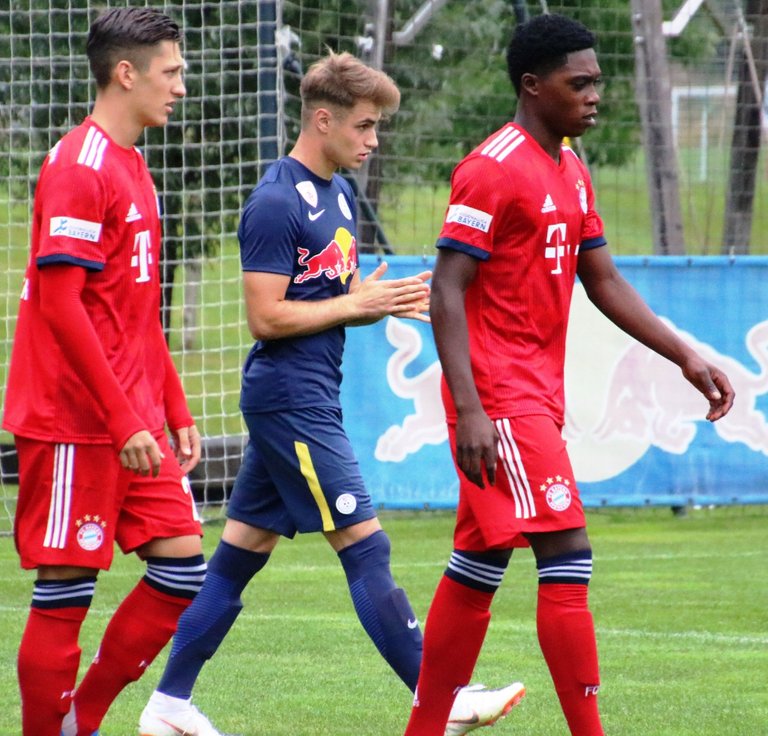 Source
This would give more excitement to a league that is usually defined months before all the games are played, the fans would be grateful with this and the owners and managers of the clubs as well because it would mean more income for those who play in the Playoffs.
In economic terms, which is what the owners of the teams are most concerned about, according to this proposal, the income would also be shared among the other teams, something that many would surely be willing to do.
I don't know if there is a league in Europe that has already implemented this system of competition. The Belgian league has a similar current system but I think it is even a bit more complicated.
Now this could be a solution to finally the dynasty of Bayern Munich, who would surely be at the top and would qualify every year to these Playoffs, but by playing almost a single game final anything could happen.
It is enough that Bayern has bad luck with injuries or due to the year's load and their players do not arrive in optimal conditions to play the final and then some team can take advantage of the circumstances.
Now the most difficult thing would be for the proposal to be accepted, I am absolutely sure that Bayern would not like this proposal at all, as they might feel that they are being deprived of the merit that they do throughout the year.
On the other hand, it would be more than good if the fans were consulted if they would be willing to accept this format, because in the end they are the ones who pay and spend their money to support their clubs.
Translated with www.DeepL.com/Translator (free version)
versión en Español
El dominio del Bayern de Múnich en la liga alemana es absoluto, el equipo bávaro lleva reinando ininterrumpidamente desde el 2012.
Lo que convierte a la liga alemana un poco aburrida y hasta predecible, por más que haya buenos juegos, los equipos son incapaces de parar al Bayern, ni los equipos de Borussia, ni el Wolfburgo, ni la revelación reciente como el Leipzig, nadie.
¿Hace atractiva esto a la liga?
La respuesta es no.
¿Tiene culpa el Bayern de esta situación?
En parte si. Aunque la estructura deportiva de los de Múnich sea mejor que las de los demás clubes alemanes, el Bayern siempre suele llevarse al mejor jugador de los equipos directos al título.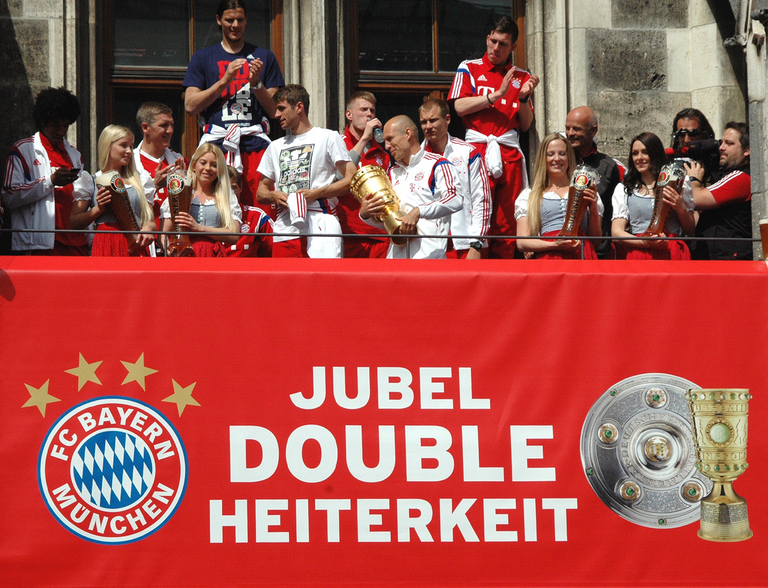 Source
Lo hizo y lo hace con el Dortmund con una larga lista de jugadores que se han marchado al Bayern, y quizás ese sea el destino próximo de la gran estrella actual del Borussia, Erlind Halland.
¿La solución?
En busca de terminar este dominio, Wolfgang Holzhäuser, ex CEO del Leverkusen y exmandatario de la Bundesliga, ha propuesta algo muy poco usual en las ligas de fútbol europeas, pero que es muy usual acá en el continente americano, un Playoff o "liguilla" como suele llamarse en México.
Aca ya estamos acostumbrados a este tipo de formatos, en varios países se da porque quizás no hay muchos equipos en la liga, en otros como en México se da porque le da espectáculo a la competición y por la ganancias que la "liguilla".
La formula sería que los cuatros primero equipos clasificados en la temporada regular jugarían entre sí en esta especie de "Playoff", el primero contra el cuatro y el segundo contra el tercero, los que avancen jugarían la final.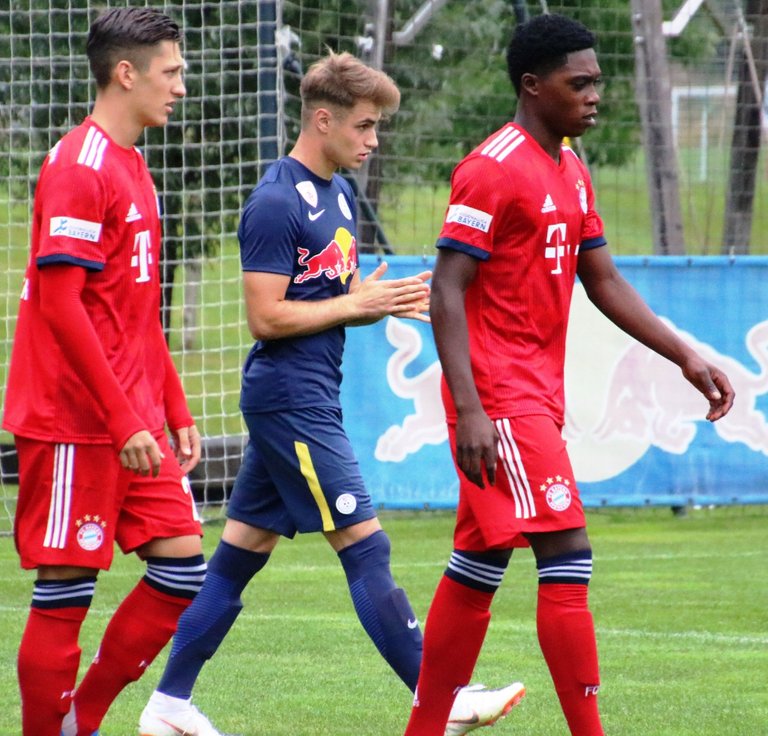 Source
Esto le daría más emoción a una liga que se suele definir meses antes de que se jueguen todos sus partidos, los fanáticos estarían agradecidos con esto y los dueños y mandatarios de los clubes también pues significaría más ingresos para los que jueguen los Playoff.
En términos económicos que es lo que más velan los dueños de los equipos según esta propuesta los ingresos se repartirian también entre los demás equipos, algo que seguramente estarían dispuestos muchos.
No se si haya una liga en Europa que antes ya haya implementado este sistema de competencia. La liga belga tiene un sistema actual similar pero creo que es hasta un poco más complicado.
Ahora bien esto podría ser una solución para por fin la la dinastía del Bayern de Múnich, quien seguramente se ubicaría en los primeros puestos y se clasificaria cada año a estos Playoff, pero al jugarse prácticamente una final a partido único todo podría pasar.
Solo basta que el bayern tenga mala suerte con las lesiones o por la carga del año y sus jugadores no lleguen en óptimas condiciones para jugar la final y de ahí que algún equipo pueda sacar provecho de las circunstancias.
Ahora bien lo mas difícil sería que la propuesta se acepte, estoy plenamente seguro que al Bayern no le gustaría nada esta propuesta, pues quizás lleguen a sentir que le quiten el mérito que hacen durante todo el año.
Por otro lado estaría más que bien que se le consultara a los fanáticos si estarían dispuestos a aceptar este formato, pues al final son ellos los que pagan y gastan su dinero para apoyar a sus clubes.
---
---