¡Arriba el telón en Francia! // Juan Pablo Varillas con pie derecho. [Esp - Eng]

Ha comenzado la fiesta del segundo torneo del Grand Slam de esta temporada, con la 127º edición del Abierto Francés; pocas sorpresas en los resultados pero gran cantidad de partidos largos, amenizan las gradas de uno de los torneos tenísticos de mayor prestigio en el orbe. Y por supuesto, a este autor le gusta ver a los sudamericanos brillar en las pistas europeas; sobre todo de la legión de argentinos que también dieron paso firme, aunque esta vez abordaré el triunfo del peruano Juan Pablo Varillas, ante el chino Shang Juncheng en la primera ronda.
The party for the second Grand Slam tournament of this season has begun, with the 127th edition of the French Open; few surprises in the results but a large number of long matches enliven the stands of one of the most prestigious tennis tournaments in the world. And of course, this author likes to see the South Americans shine on European tracks; especially from the legion of Argentines who also took a firm step, although this time I will address the triumph of the Peruvian Juan Pablo Varillas, against the Chinese Shang Juncheng in the first round.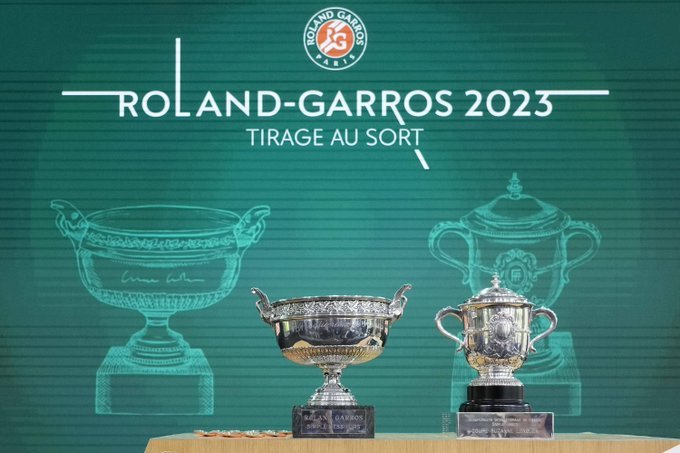 Fuente@
Siempre es difícil enfrentar a un rival desconocido, máxime cuando se trata de un evento tan importante como éste; pero hubo más factores que pudieron influir en el popular Juanpi, dado que tuvo que retirarse del torneo en Lyon hace una semana por dolor corporal; afortunadamente no fue nada grave sino una medida preventiva, la cual quedó demostrado con el resultado positivo de ayer, que fue de lo más acertada. El partido fue una total montaña rusa de emociones, en vista de la alternancia en el dominio y en el cambio continuo en el marcador.
It is always difficult to face an unknown rival, especially when it comes to an event as important as this one; but there were more factors that could have influenced the popular Juanpi, given that he had to withdraw from the tournament in Lyon a week ago due to physical pain; Fortunately, it was nothing serious, but rather a preventive measure, which was demonstrated by yesterday's positive result, which was most successful. The game was a complete roller coaster of emotions, given the alternation in dominance and the continuous change in the score.

Fuente
El joven asiático de 18 años resultó ser un hueso duro de roer, ya que se trata de una estrella en ascenso que ya comienza a brillar, su ranking # 200 es un espejismo que puede engañar a muchos porque su desempeño en cancha nos dice otra cosa; y es que el chino pasó las clasificatorias de manera invicta. De hecho, el break de Varillas al 1er game fue otro momento engañoso porque Shang se vendría con un despliegue de gran nivel, moviéndose de tal manera que parecía todo un veterano, atacando desde su perfil zurdo con mucha potencia.
The 18-year-old Asian young man turned out to be a tough nut to crack, since he is a rising star who is already beginning to shine, his ranking # 200 is a mirage that can deceive many because his performance on the court tells us otherwise ; and it is that the Chinese passed the qualifiers undefeated. In fact, Varillas' break in the first game was another misleading moment because Shang would come up with a high-level use, moving in such a way that he seemed like a veteran, attacking from his left-footed profile with a lot of power.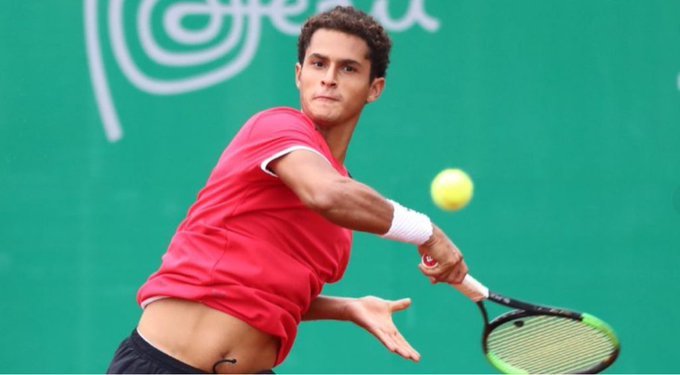 Fuente
Además no se cohibió para nada Juncheng, en lanzar drop shots y tiros en paralelo para atacar desde el resto, por eso no me extrañó que Juanpi se viera sorprendido cuando iba arriba en el primer set; y esto se debió a que Shang tuvo la capacidad de reestructurar su estrategia, cambiando sus combinaciones ofensivas. Por ejemplo, cuando advirtió la potendia del drive del peruano, cambió de jugar desde el fondo a implementar el saque y red que le dio buenos resultados, hasta el hecho de darle vuelta y cerrar ganando el primer y luego el 2do set.
Fue inevitable al ver a Varillas 0-2 no recordar su actuación del año pasado, cuando iba arriba con igual marcador y terminó sucumbiendo ante Auger-Aliassime en su debut. Pero ahora le tocaba a Juan experimentar la remontada más importante de su carrera; y le doy todo el crédito por haber encontrado los puntos débiles del chino. No fue algo sencillo de leer, sobre todo con un atleta tan movido y cambiando mucho en su manera de atacar. Una de las claves fue encontrar un hueco en su revés, porque si su forehand parecía salir cada vez más rápido, trataba de evitar su revés.
In addition, Juncheng did not hold back at all, in launching drop shots and parallel shots to attack from the rest, so it did not surprise me that Juanpi was surprised when he was up in the first set; and this was because Shang had the ability to restructure his strategy, changing his offensive combinations. For example, when he noticed the power of the Peruvian's drive, he changed from playing from the baseline to implementing the serve and net, which gave him good results, to turning it around and closing, winning the first and then the 2nd set.
It was inevitable to see Varillas 0-2 not remember his performance last year, when he was up with the same score and ended up succumbing to Auger-Aliassime in his debut. But now it was Juan's turn to experience the most important comeback of his career; and I give him all the credit for finding the weak points of the Chinese. It was not something easy to read, especially with such an active athlete and changing a lot in his way of attacking. One of the keys was finding a hole in his backhand, because if his forehand seemed to come out faster and faster, he would try to avoid his backhand.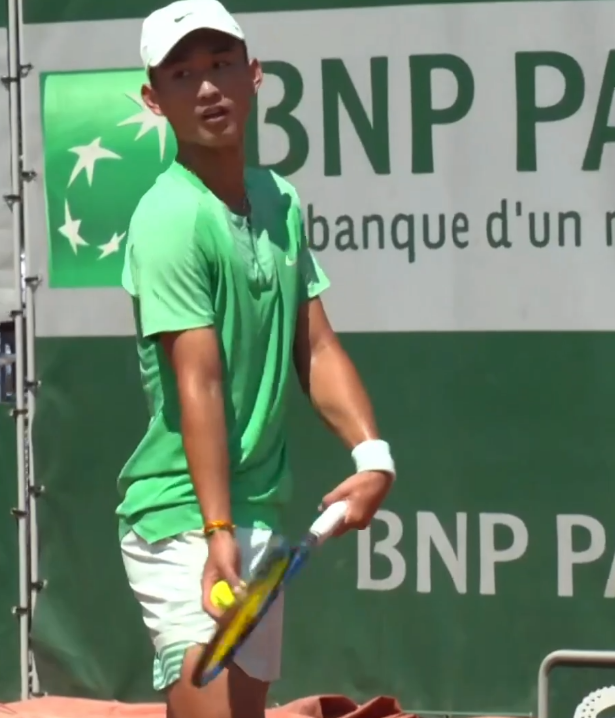 Fuente
Cuando Juan Pablo descubrió ese flanco, le jugó repetidamente hacia allí y eso cambió mucho el panorama de dominio que tenía el muchacho asiático. El segundo lado débil parece haberse generado a partir del primero, porque la seguridad que rebosaba al chino durante el servicio fue desapareciendo; entonces cuando mides las acciones y comienzas a tener mayor control, también se le transmite presión al contrario. No hubo lugar a dudas, Juan Pablo sacó su casta de top 100 (#94) y su experiencia sobre las pistas del polvo de ladrillo en ambos continentes.
Luego de emparejar el peruano a 2 sets por lado, todo se volvió más sencillo durante los rallys. También se vino abajo el primer saque de Juncheng y esto facilitó el desenlace del encuentro; pero la realidad es que fue un trabajo que abordó los aspectos mente y carácter. Varillas jugó un 5to set a lo grande, todo parecía salir bien y eso también reflejó las imprecisiones del joven Shang. La remontada de Juanpi se anotó con un 6-2, 6-3 y 6-1 para detener el reloj en 3 horas y 22 minutos de partido. Una dura prueba que se convierte en el primer triunfo del peruano en un GS y ahora le llevará a jugar en 2da ronda ante el español Roberto Bautista Agut a quien ya derrotó sobre la arcilla hace un año.
¡Orgullo sudamericano!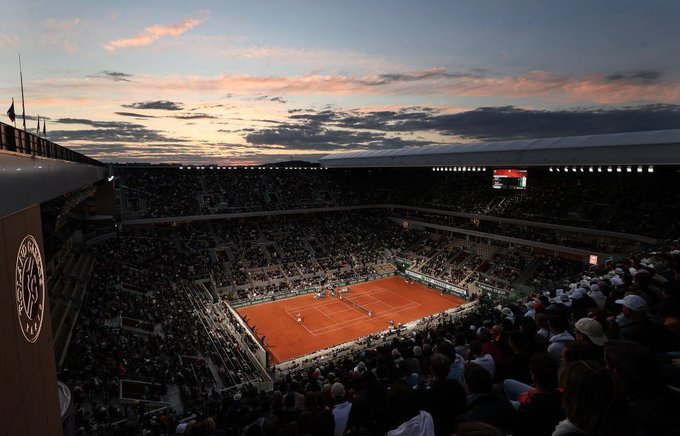 Fuente
When Juan Pablo discovered that flank, he repeatedly played there and that greatly changed the panorama of dominance that the Asian boy had. The second weak side seems to have been generated from the first, because the security that overwhelmed the Chinese during the service gradually disappeared; So when you measure the actions and begin to have more control, pressure is also transmitted to the opponent. There was no doubt, Juan Pablo drew his caste from the top 100 (#94) and his experience on clay courts on both continents.
After pairing the Peruvian to 2 sets per side, everything became easier during the rallies. Juncheng's first serve also collapsed and this facilitated the outcome of the match; but the reality is that it was a job that addressed the mind and character aspects. Varillas played a great 5th set, everything seemed to go well and that also reflected the inaccuracies of the young Shang. Juanpi's comeback was scored with a 6-2, 6-3 and 6-1 to stop the clock in 3 hours and 22 minutes of the match. A tough test that becomes the Peruvian's first victory in a GS and now will lead him to play in the second round against the Spanish Roberto Bautista Agut, whom he already defeated on clay a year ago. South American pride!

La opinión en esta publicación es de carácter personal por parte del autor.
Traducido con www.Google.com.
The opinion in this publication is of a personal nature on the part of the author.
Translated with www.Google.com.
.

.
---
---