Todos los récords están destinados a romperse, es sólo cuestión de tiempo | ESP- ENG | All Records are meant to be broken, it's just a matter of time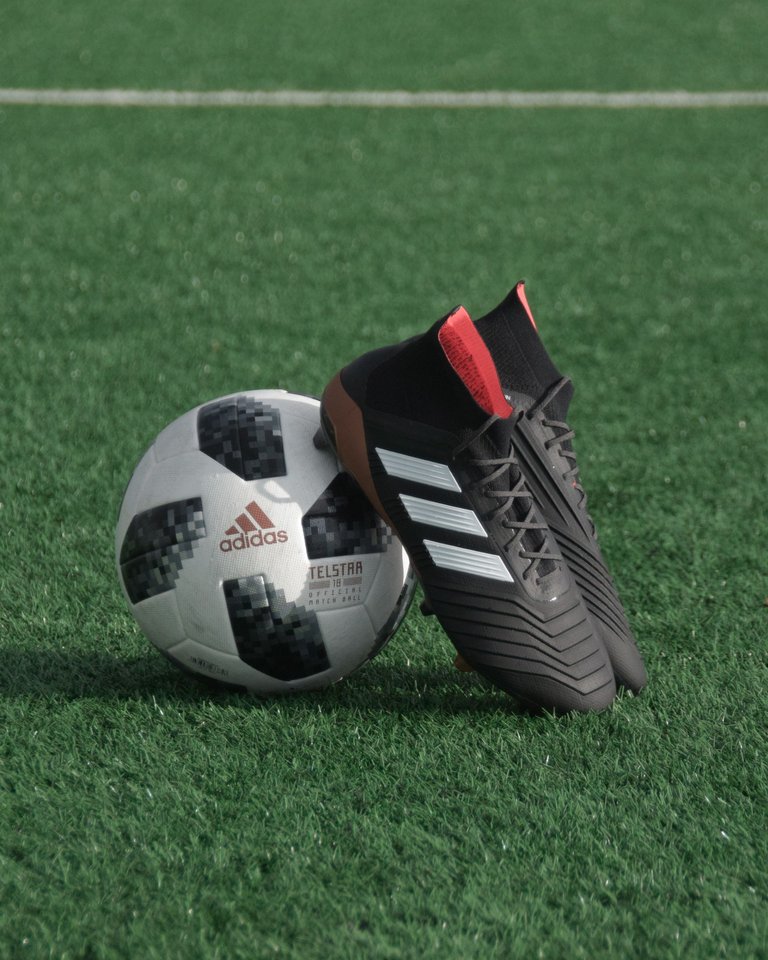 source
SPANISH
---
Lo más seguro de la vida es su naturaleza incierta y esa es una característica que hace que cada día sea un día para esperar. Imaginemos un escenario en el que se conocen todos los posibles resultados incluso antes de emprender una acción, lo que hace que la vida sea aburrida y muy predecible, lo que la hace agotadora.
La afirmación anterior suele referirse más a la vida, pero bajémosla al deporte, con el fútbol como principal centro de atracción. La sensación de incertidumbre y pasión es una de las cosas que ha hecho que este deporte se desarrolle aún más a medida que surgen más talentos de diferente calibre y habilidades, y cada vez es más difícil predecir los equipos que podrían conquistar al otro, ya que la diferencia entre los clubes de fútbol es cada vez más fina últimamente.
Esa es una historia para otro día, ya que el motivo principal de este post es sacar a la luz la mayoría de los récords futbolísticos que se han creado y al mismo tiempo roto en el último siglo. Los dos elementos principales (jugadores de fútbol) que han sido capaces de romper y establecer sus propios récords en el mundo del fútbol han sido Ronaldo y Messi. Su dominio en la escena de la alimentación de más de 15 años no puede ser subestimado y aunque están en los rangos de edad donde la mayoría de los futbolistas existen, sin embargo, los dos sigue dando un rendimiento constante de primera categoría.


Antes de que Ronaldo y Messi entraran en escena, existían innumerables récords que casi nadie había imaginado que pudieran crearse ni los que estaban por romperse, pero el dúo los ha roto todos de todos modos. Por supuesto, sus habilidades son útiles, pero todos estamos de acuerdo en que no son los jugadores más hábiles sobre la faz de la tierra, pero su compromiso con el juego supera al de los demás.
Ese celo les ha hecho optar a todos los premios y les ha convertido en los principales candidatos a todos los títulos, y también les ha llevado a batir innumerables récords y a establecer otros que nadie sabía que se podían crear. Por supuesto, sus récords se mantendrán durante mucho tiempo, pero seguirán rompiéndose a medida que empiecen a surgir más competiciones, lo que dará a muchos jugadores la oportunidad de alcanzar las cotas de algunos de sus ídolos.
En mi opinión, los récords establecidos por Ronaldo y Messi podrían tardar otros 15 años en ser superados, si no todos, ya que algunos jugadores han demostrado que son capaces de igualar a estos grandes si están en forma y sin lesiones. Jugadores como Halaand, Mbappe y Mason Greenwood han demostrado ser goleadores por derecho propio y sólo podrían mejorar bajo la dirección y tutela adecuadas.


Halaand, en particular, ha demostrado que es un jugador a tener en cuenta, ya que ha perfeccionado su juego para ser como el de Ronaldo, ya que descarta mostrar sus habilidades para impresionar a los aficionados o a los espectadores, sino que se centra en lo que es importante, que es meter el balón en la red, independientemente de lo feo que sea. Con eso en la mente de un chico que apenas tiene 21 años, se espera entonces que el hambre lo lleve a mayor altura en un futuro no tan lejano.
Redondeando, los años que podrían tardar en batirse los récords tanto de Ronaldo como de Messi podrían ser más de los 15 inicialmente previstos, ya que ambos siguen jugando activamente al fútbol y no se sabe cuándo piensan marcar ni colgar sus botas que ya son de oro. Ambos siguen siendo leyendas hambrientas a pesar de su avanzada edad y es justo disfrutar de ellos ahora, ya que su tiempo en el fútbol todavía se acabará en un futuro no muy lejano.
ENGLISH
---
The most certain thing about life is the uncertain nature of it and that's one feature that makes every day a day to look forward to. Imagine a scenery where all possible outcomes are known even before a said action is been undertaken, which makes life boring and very predictable thereby making it tiring.
The above statement tends to speak more to life but let's bring it down to sports with football the main centre of attraction. The feeling of uncertainty and passion is one thing that has made the sport even develop more as more talents of different calibre and skills arise and it is becoming much harder to predict teams who might likely conquer the other as the difference between football clubs is becoming thinner lately.
That's a story for another day as the major reason for this post is to bring to light the Majority of footballing records which has been created and at the same time broken in the last century. The two main elements (Football players) who have been able to break and set their own records in the football World as been Ronaldo and Messi. Their dominance on the food scene of over 15 years can not be understated and although they are in the age brackets where most footballers exist, yet the two keeps dishing out top-notch consistent performance.


Before Ronaldo and Messi came into the scenes they were countless records that almost no one has imagined that could be created nor the ones on the ground to be broken but the duo has broken all anyway. More of this achievement had come due to their unequalled worked rate, consistency and of course hunger to be the best. of course, their skills came in handy but we all could agree that they are not the most skilful player on the face of the earth but their commitment to the game supersedes that of others.
That zeal has put them up for every award and also made them front-runners for every title and it has also driven them to break countless records while setting up records no one knew were possible to create. Of course, their records may stand for a long while but they would still be broken as more competitions begin to spring up and that provides an opportunity for lots of players to attain the heights of some of their idols.
In my own opinion, the records set by Ronaldo and Messi might take just another 15 years for most of them to be broken if not all as some players have shown that they are capable of matching this great if been fit and free of injuries. The likes of Halaand, Mbappe and Mason Greenwood has proven to be goal scorers in their own right and they could only improve under the right guidance and tutelage.


Halaand in particular has shown that he is a player to watch out for as he has perfected his game to be like that of Ronaldo as he discards showing off skills to impress fans or viewers but he is rather focused on what is important which is getting the ball into the net regardless of how ugly that is achieved. With that in the mind of a kid who is barely 21 years of age, it is then expected that the hunger drives him to greater height in the not so distance future.
Rounding up, the years it might take the records of both Ronaldo and Messi to be broken might be more than the initially predicted 15 years as both are still actively playing the football game and there is no telling when they plan to score nor hanging their boots which are in gold already. Both remain hungry legends despite their advanced age and it is only right to enjoy them now as their time in the game would still be called to a close in the not so distant future.
---
---