F1- GP CANADÁ / Horarios, Pilotos y Escuderías

---
Source / GP Canada
versión en español

El Gran Premio de Canadá regresa a la Fórmula 1. Tras dos años de ausencia, El circuito Gilles Villeneuve de Montreal será el escenario ideal para continuar con uno de los campeonatos automovilísticos de la Formula 1 más emocionantes de las últimas décadas.
Montreal nos promete uno de los circuitos más emocionantes de la temporada, presentando un trazado semiurbano caracterizado por sus imponentes curvas y muros de Hormigón que llevaran a los pilotos al límite y las emociones al máximo. El rápido circuito Gilles Villeneuve, es uno de los preferidos por los fanáticos; trazado de baja carga aerodinámica donde la conducción de los pilotos es llevada al límite debido a la cercanía de los muros y las pronunciadas curvas que ponen a prueba el valor de los pilotos.

Fuente


El Gran Premio de Canadá de 2022, se realizará a lo largo de 70 vueltas al Circuito Gilles-Villeneuve de 4,3 kilómetros, para una distancia total de carrera de 305,27 kilómetros. El trazado de Montreal está Dividido en tres sectores y cuenta con 14 curvas y dos zonas de DRS a lo largo de la isla artificial de Notre Dame en medio del río St Lawrence

¿Alguien podrá detener los Toros en Canadá?
Tanto los pilotos Max Verstappen como el Mexicano Sergio Pérez se encuentran en un nivel insuperable. El equipo de la bebida energética adelanta a su más cercano competidor por 80 puntos, el campeonato aún es joven, pero de ganar esta carrera el equipo dirigido por Christian Horner podría prácticamente embolsillarse el campeonato de constructores. ¡Red Bull lo sabe!, e irá con todo en Montreal.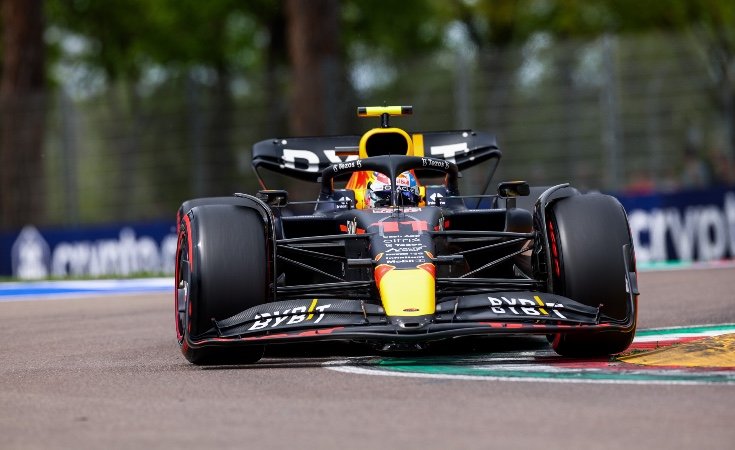 Source


Verstappen está muy centrado en ganar nuevamente el campeonato, es un piloto que ha madurado mucho en las últimas carreras, se le ve muy confiado, además ya sabemos que tiene talento de sobra. Mi apreciación particular es que, de dejarlo ir más lejos, difícilmente algún otro piloto lo podrá alcanzar este campeonato.

Leclerc ha conseguido la pole position en los últimos cuatro Grandes Premios, sin embargo, no es fácil conseguir cinco pole positions consecutivas, siendo Lewis Hamilton en la temporada 2020 el último piloto en hacerlo.
Ferrari quiere seguir en la contienda por el campeonato, pero antes tendrá que frenar el avance del equipo Red Bull que sigue imparable; está claro que Ferrari debe demostrar que no basta con tener el auto más rápido y lograr arrancar de primero haciendo la pole, debe lograr entregar a sus pilotos un auto confiable capaz de ganar la carrera. El objetivo para Ferrari en Canadá será mejorar la fiabilidad en su unidad de potencia y hacer olvidar lo sucedido el fin de semana en Bakú.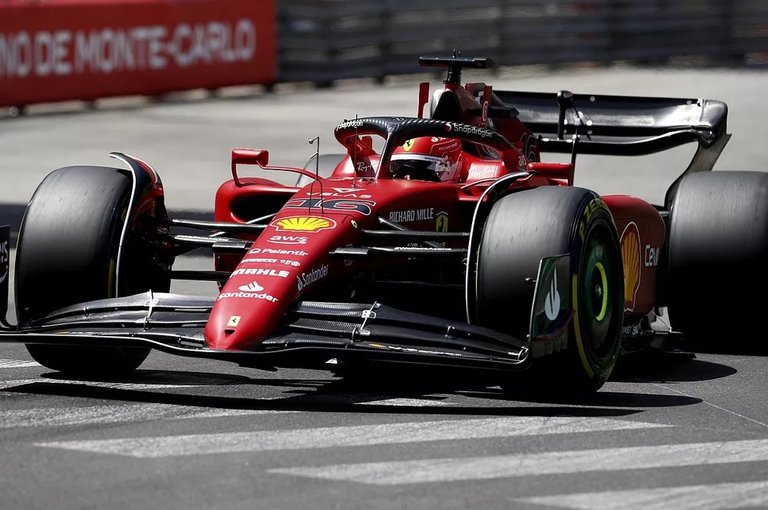 Fuente
La clave para Ferrari estará en tratar de no cometer los mismos errores estratégicos que tantos puntos le costaron a Leclerc en Mónaco, ¡El trabajo en los pit stops (las paradas) será determinante!, para ganar Ferrari debe mejorar en el pit lane.

Tanto Michael Schumacher como Lewis Hamilton suman siete triunfos, siendo los pilotos con más triunfos en Montreal; tal como se presentan las cosas no parece que en esta carrera pueda cambiar este dato estadístico.
Esperemos que el siete veces campeón Lewis Hamilton pueda recuperar su estado físico ideal y supere los fuertes dolores de espalda que lo aquejan en los últimos días, Hamilton ha confirmado esta semana que correrá en Canadá.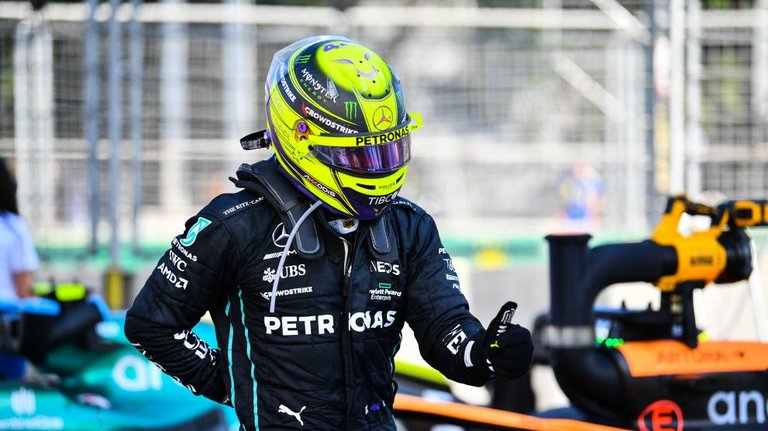 Fuente
"Estaré ahí este fin de semana. No me lo perdería por nada".
"He tenido sesión de acupuntura y fisio con Angela y estoy de camino a reunirme con mi equipo para trabajar con ellos para mejorar."

Lewis Hamilton
---
---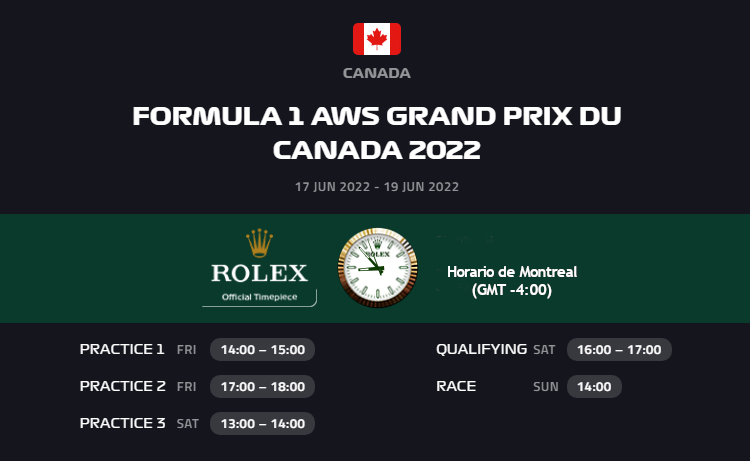 Horario GP Canadá / Fuente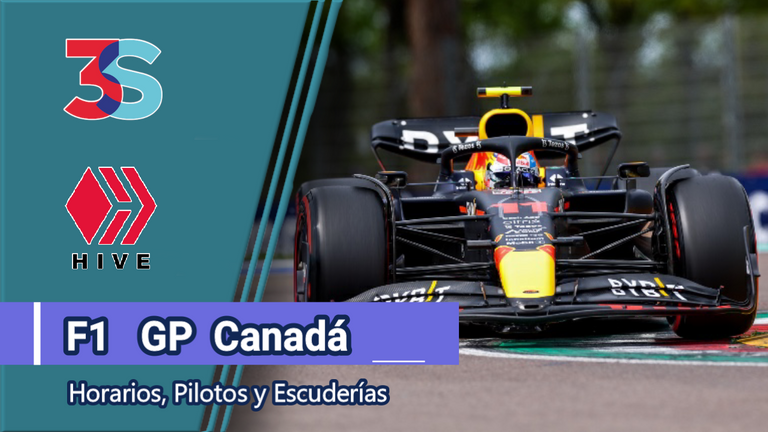 Diseños propiedad del autor / Fuente de Imagen
English version

The Canadian Grand Prix returns to Formula 1. After two years of absence, Montreal's Gilles Villeneuve Circuit will be the ideal setting to continue one of the most exciting Formula 1 motor racing championships of the last decades.

Montreal promises one of the most exciting circuits of the season, featuring a semi-urban layout characterized by its imposing curves and concrete walls that will push drivers to the limit and emotions to the maximum. The fast Gilles Villeneuve circuit is a fan favorite, a low downforce track where the drivers' driving is pushed to the limit due to the closeness of the walls and the steep turns that test the drivers' courage.

Source
The 2022 Canadian Grand Prix will be held over 70 laps of the 4.3-kilometer Circuit Gilles-Villeneuve, for a total race distance of 305.27 kilometers. The Montreal track is divided into three sectors and features 14 turns and two DRS zones along the artificial island of Notre Dame in the middle of the St Lawrence River.

Will anyone be able to stop the Bulls in Canada?
Both drivers Max Verstappen and Mexican Sergio Perez are at an unbeatable level. The energy drink team leads its closest competitor by 80 points, the championship is still young, but if they win this race the team led by Christian Horner could practically pocket the constructors' championship. Red Bull knows it, and will go all out in Montreal.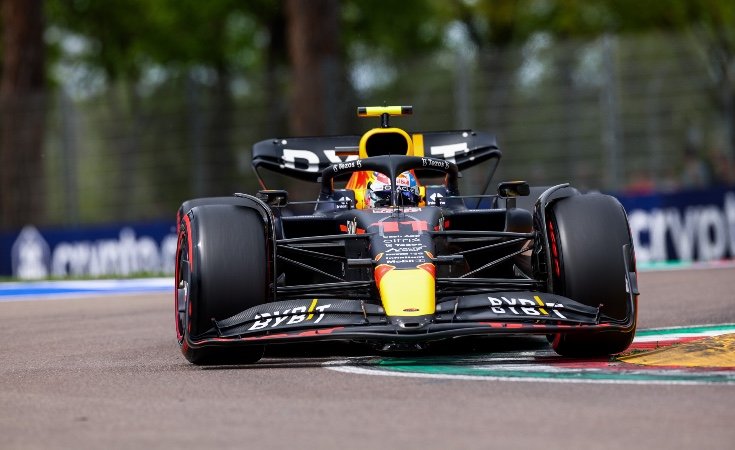 Source


Verstappen is very focused on winning the championship again, he is a driver who has matured a lot in recent races, he looks very confident, plus we already know he has plenty of talent. My particular appreciation is that, if we let him go further, hardly any other driver will be able to catch him this championship.

Leclerc has taken pole position in the last four Grands Prix, however, it is not easy to get five consecutive pole positions, Lewis Hamilton in the 2020 season being the last driver to do so.
Ferrari wants to remain in contention for the championship, but first it will have to stop the advance of the Red Bull team that continues unstoppable; it is clear that Ferrari must prove that it is not enough to have the fastest car and get the pole position, it must deliver to its drivers a reliable car capable of winning the race. The goal for Ferrari in Canada will be to improve the reliability of its power unit and make them forget what happened last weekend in Baku.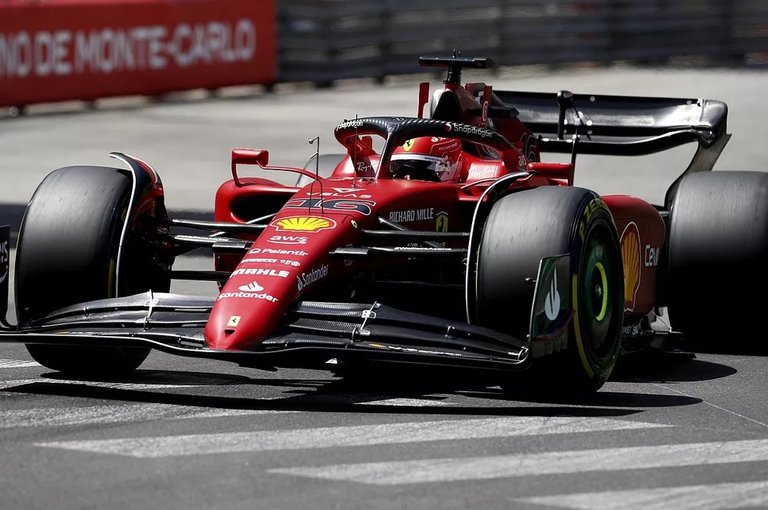 Source
The key for Ferrari will be to try not to make the same strategic mistakes that cost Leclerc so many points in Monaco, the work on the pit stops will be decisive! to win Ferrari must improve in the pit lane.

Both Michael Schumacher and Lewis Hamilton have seven wins in total, the drivers with the most wins in Montreal; as things stand it does not look like this race will change this statistic.
Let's hope that seven-time champion Lewis Hamilton can regain his ideal physical condition and overcome the severe back pain that has plagued him in recent days, Hamilton confirmed this week that he will race in Canada.
"I'll be there this weekend. I wouldn't miss it for anything."
"I've had acupuncture and physio session with Angela and I'm on my way to meet with my team to work with them to get better."

Lewis Hamilton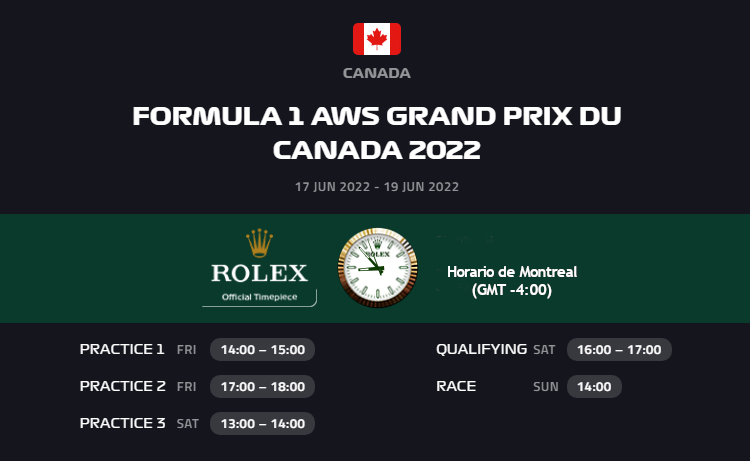 Source
https://twitter.com/F1/status/1537387939680112641

¡Gracias por ver el video!
Mis redes sociales:
Twitter @ leosanchez3
Telegram @ leosanchez3


Audio de fondo:
Música de Coma-Media de Pixabay
Translated with DeepLTraductor

Créditos fotos e imágenes :

Fuente Imagenes y videos /Pilotos y escuderias, 1-2-3-4-5-6-7-8-9

La F1 y sus logotipos son marcas registradas de la © 2003-2022 Formula One World Championship. Los nombres de los equipos, logotipos y los diseños de los uniformes son marcas registradas de los equipos indicados, de los cuales se hace mención solo con fines informativos.

Agradecimiento especial a 3speak.tv por el hosting en línea de el presente video.


Camera Used: Smartphone
Model: Moto G3 Plus
Resolución: HD [email protected]

Software Editing: Filmora Wondershare Copyright © 2022 Wondershare. All rights reserved.
*Diseño realizado en Programa de manipulación de imágenes de GNU /GIMP Copyright © 1995-2022




---
▶️ 3Speak
---
---