End Season Rewards (Splinterland)
Hello Everybody,
At the season end of the Splinterland game, I got 26 lot chest as my league is gold 2. I got 13 cards as a reward. In these rewards, I got some common cards and few rare cards.
My today's Quest Reward cards are ...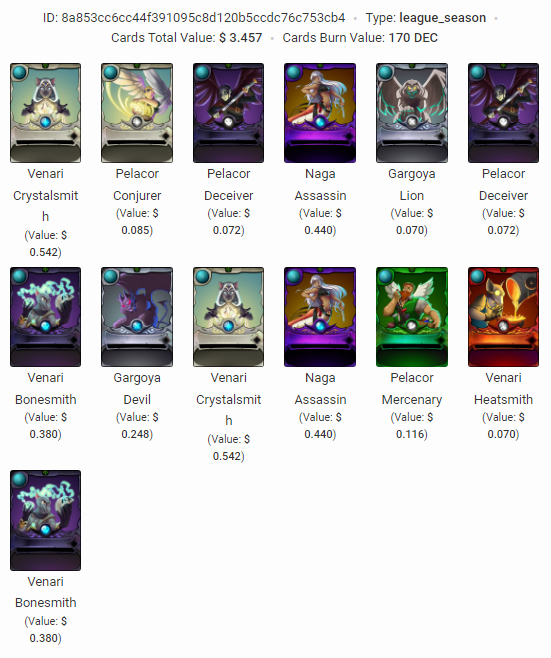 ~ Thanks
@lifeskills-tv
My Crypto Tokenized (Lensy Photography) Gallery
Play Splinterland, A Card Battle Game
Play Rabona, Soccer Manager Game
Take a look at my Dtube Channel
Check out my YouTube Channel
---
---