SHARE YOUR BATTLE Weekly Challenge with TENYII STRIKER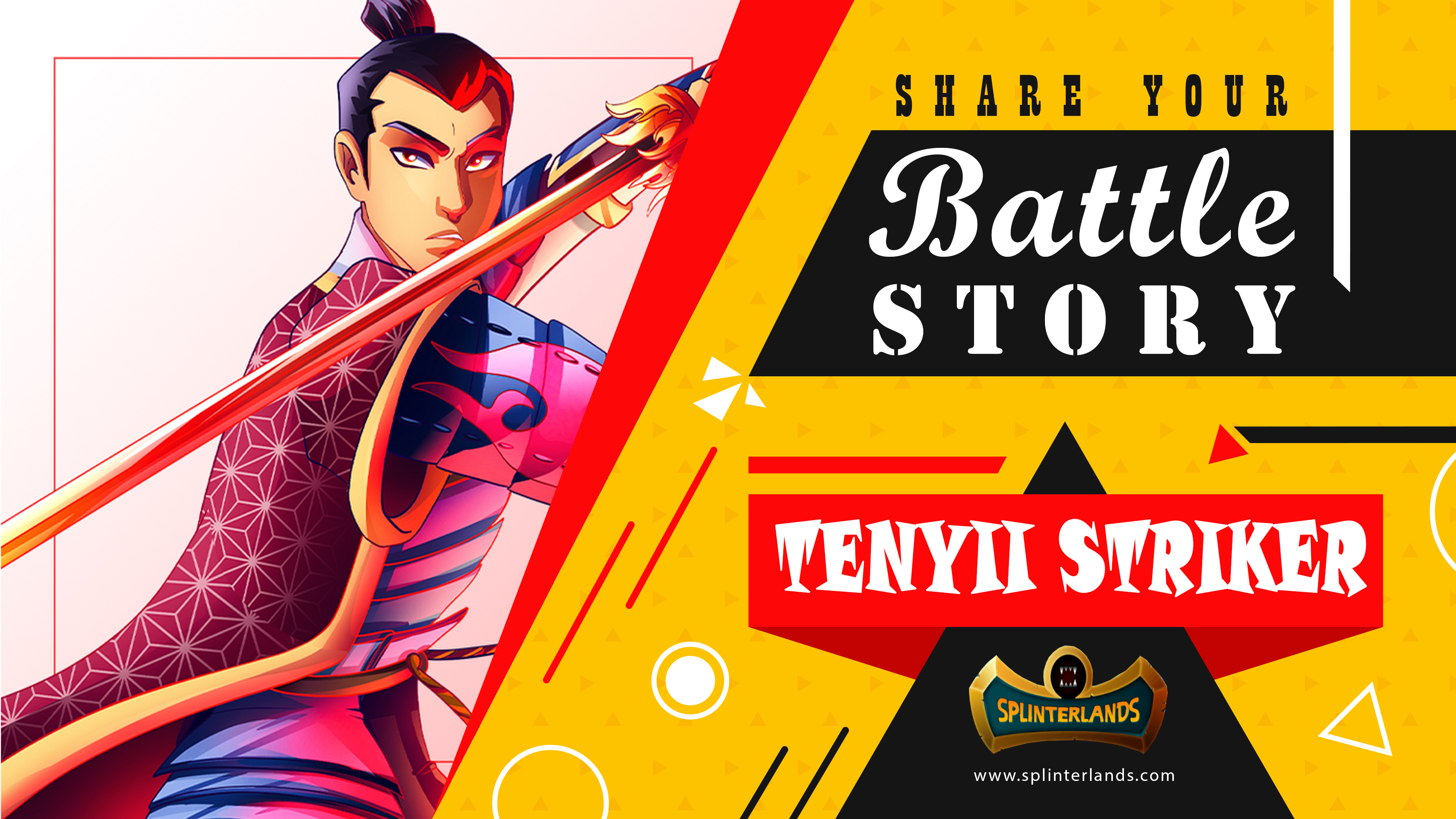 Splinterlands today's share your weekly battle challenge is with
"TENYII STRIKER"
. I usually use this card when I play with fire Summoners. This card has 2 attacks and 6 healths with sneak ability. My STRIKER card is a level 2 card but if I upgrade it to level 3 then it becomes stronger with 3 attacks. As after introduction of Modern and Wild format our task has become harder and every day we get some new focus. Today my focus is Anti Magic so I will use those cards having void, void armor, phase ability. As this battle is low mana so I have decided to use
"LORD ARIANTHUS"
as tank card. I also use
"ANTOID PLATOON"
as my 2nd tank card. I also use one shield repair card and 3 attacking cards with mix attacking abilities. We discuss all this in detail in my team section.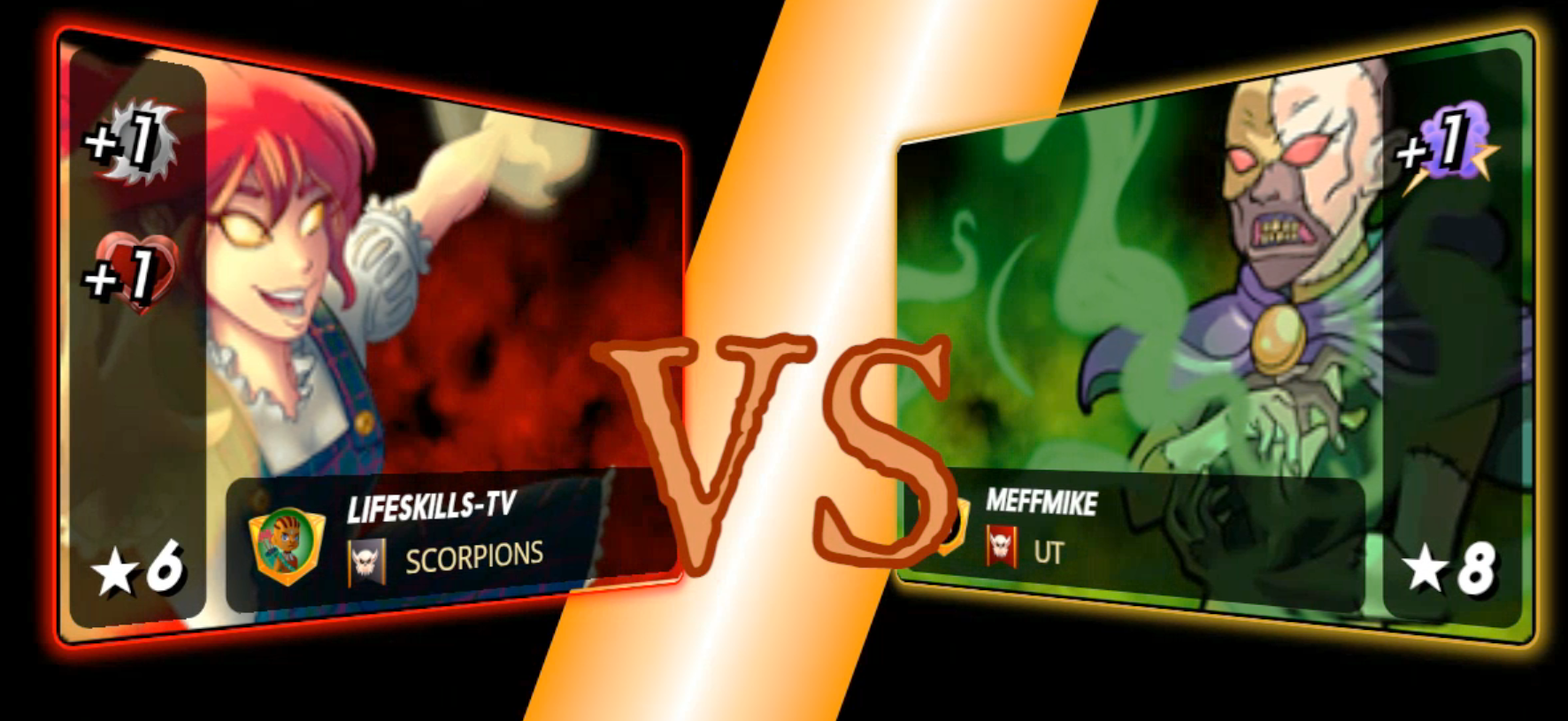 All Monsters have the Knock Out ability.

All healing abilities are removed from Monsters and Summoners.


As battle is low mana with Anti magic so, I decided to use void ability cards to fulfill my daily focus requirements. I use "TARSA" as a Summoner so my all cards will increase 1 attack and 1 health. I use "LORD ARIANTHUS" as tank with shield and void ability and this card reduces damage from all melees, ranged and magic attacks. On 2nd position I use "ANTOID PLATOON" with 3 attacks and Shield & Scavenger ability. On 3rd position I use "FLAME MONKEY" with repair ability. On 4th position I use "SERPENTINE SPY" gold foil card with opportunity ability. On 5th position I use our today's spot light card "TENYII STRIKER" with sneak ability. On last position I use PRISMATIC ENERGY" with 2 magic attack and 10 health. I use this card as this card has void and magic reflect ability. I am very happy with my team and hope not to get any high magic attack team. Let's discuss my team one by one.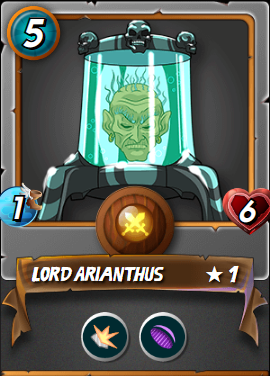 LORD ARIANTHUS
I use LORD ARIANTHUS LEGENDARY Neutral Unit as tank. This card is always my first choice in low mana battles. This card has no attack but because of shield and void reduces damage from melee, ranged and magic attack. If luckily my opponents have any 1 attack monsters then has no affect on this card. My ARIANTHUS card is level 1 card and hope to upgrade this card to level 3 to get some extra abilities like magic reflect and thorns.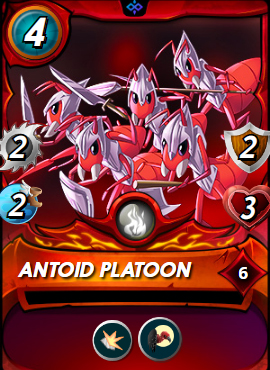 ANTOID PLATOON
On 2nd position I used ANTOID PLATOON COMMON fire Unit with shield and scavenger ability. I always use this card in low mana fight because of his scavenger ability and also as a 2nd tank card. During battle if any card dies this card increases health. As this card has shield so it takes less damage. This card has 2 shields and hope my repair card will give some extra life to this card.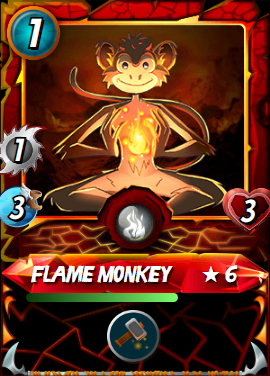 FLAME MONKEY
On 3rd position I use FLAME MONKEY COMMON fire Unit as my shield repair healer. Although this card does not attack from 3rd position but this card heals my 2nd tank card. As this card has 2 attacks and 4 health so hope it will also waste some enemy attacks.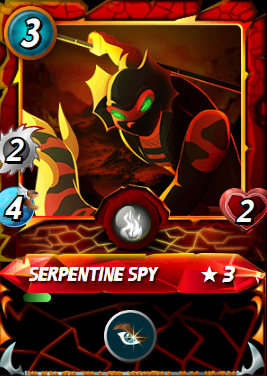 SERPENTINE SPY
On 4th position, I use SERPENTINE SPY common fire Unit with 3 magic attacks and 3 healths. As this card has fast speed so it attacks early and hope it does some maximum damage to enemy backline. This is my all time favorite card and I always use it in my fire low mana battles. This card's opportunity ability makes it so special.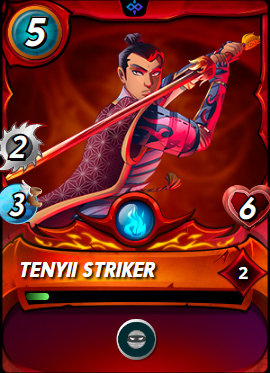 TENYII STRIKER
On 2nd last position, I use my today's spot light card TENYII STRIKER rare fire Unit. This is very powerful card with 7 health and 3 melee attacks. This card destroys enemy backline with sneak ability. If I upgrade this card to level 3 then this card has 4 attacks.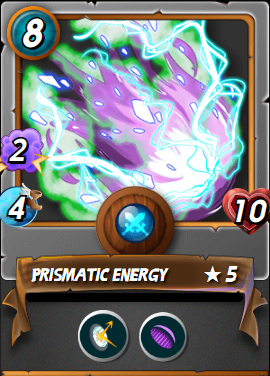 PRISMATIC ENERGY
On last position I place PRISMATIC ENERGY rare neutral Unit. This card is very handy with 2 magic attacks with void and magic reflect ability. If my enemy has got some magic attack monsters then this card is very handy.



So my strategy in this battle was very simple and hope that as my 2 tank cards "LORD ARIANTHUS" & "ANTOID PLATOON" stay strong with the help of FLAME MONKEY repair ability. Also hope that my other card does not miss any attack and clears enemy backline quickly. Overall my entire backline card does 2 magic attacks and 6 melee attack to enemy team. My enemy brought some high magic attack strong monsters cards. This battle lasted for 6 rounds and I am lucky to win this battle thanks to PRISMATIC ENERGY.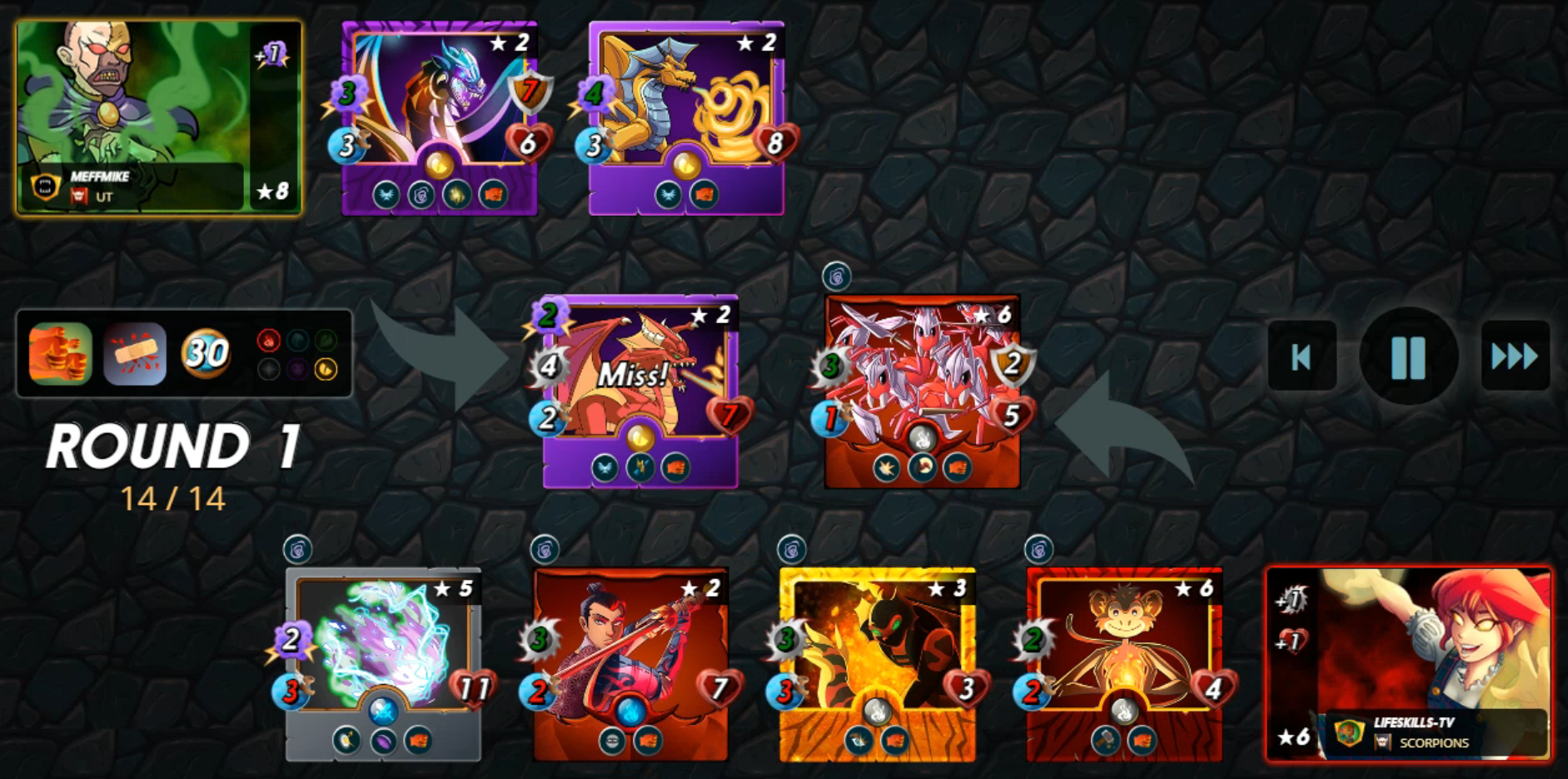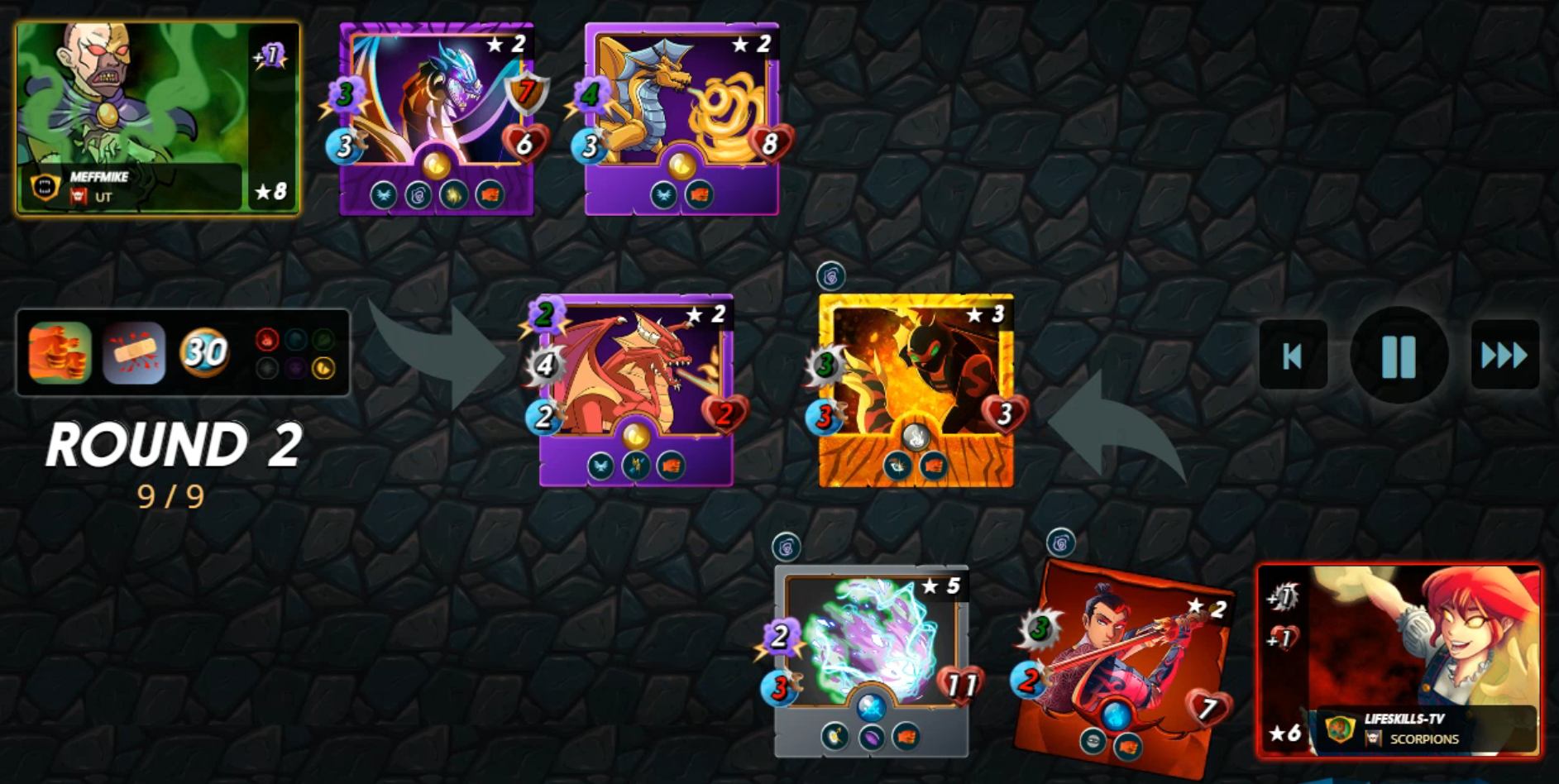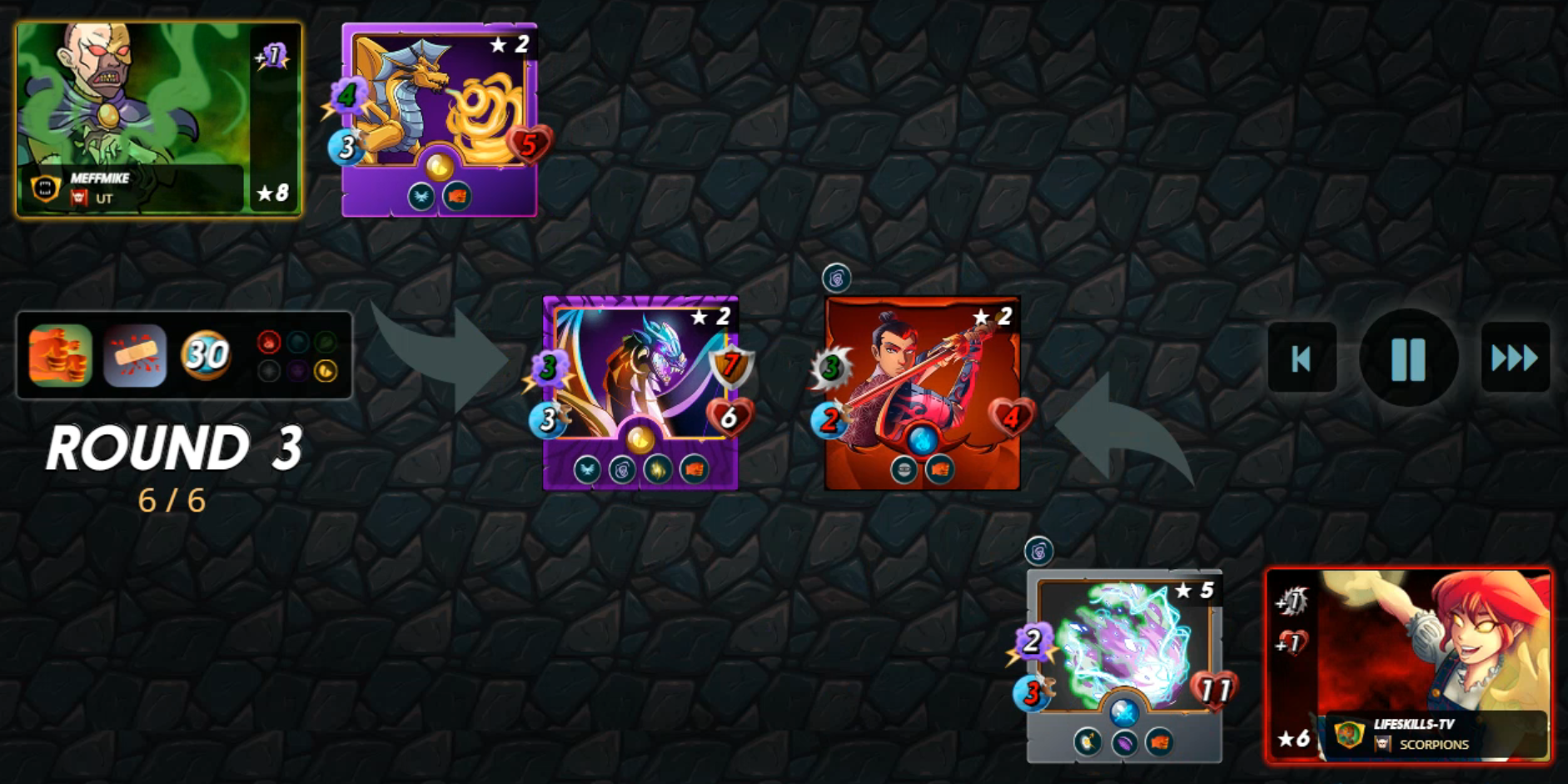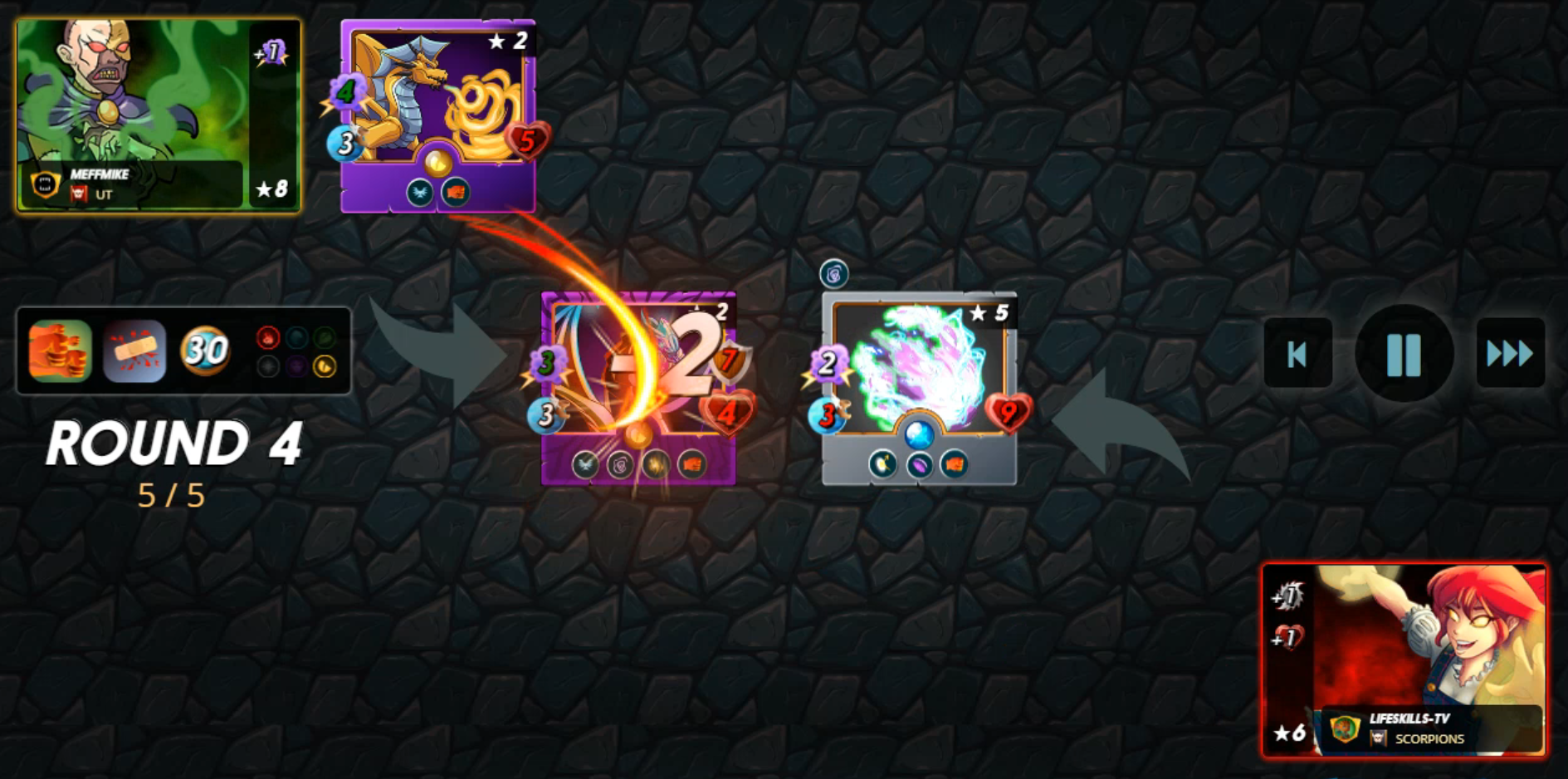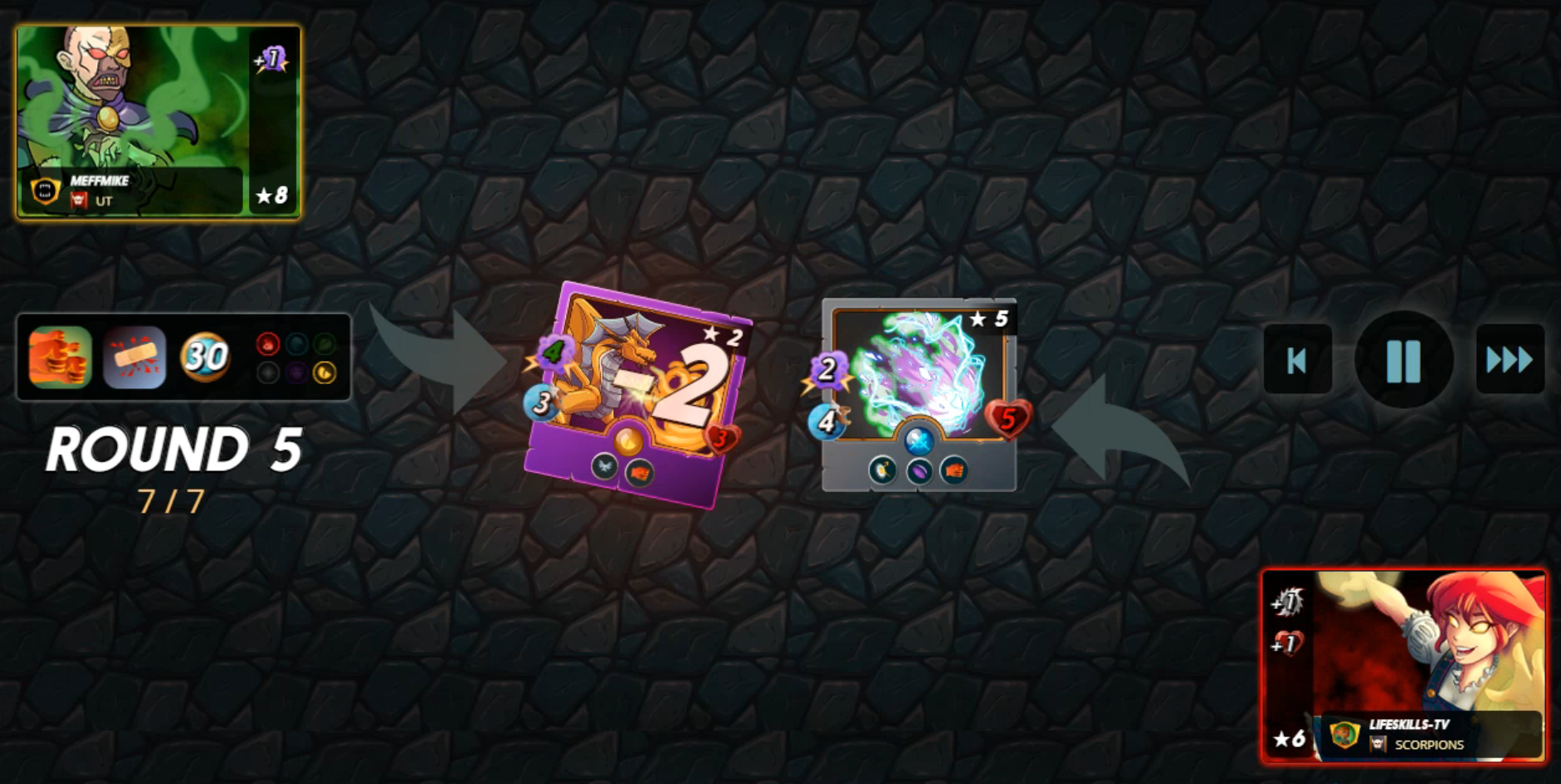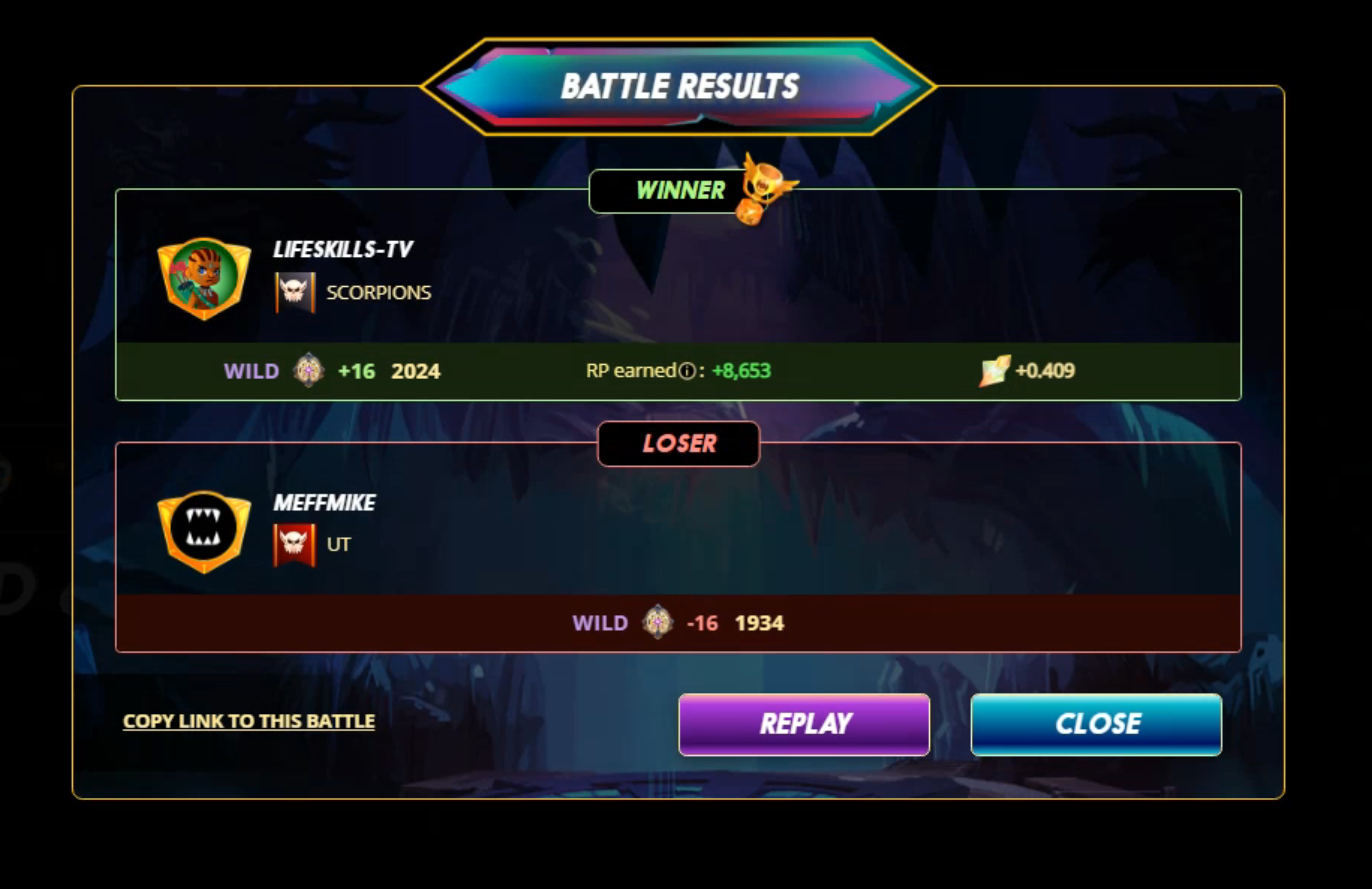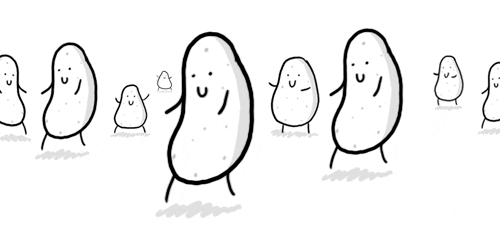 My strategy paid off and I won this battle because of PRISMATIC ENERGY magic reflect ability. Our today's spot light card missed his attack many times but still TENYII STRIKER is very useful card in low mana fight. You can watch this battle on My Battle link. Hope you will like this Battle Challenge and I would love to hear your thoughts on my battle lineup in my post comments. Thanks
My Battle Link ------------------
#splinterlands #play2earn


Play Splinterland, A Card Battle Game
Take a look at my Dtube Channel
Check out my YouTube Channel
Posted using Splintertalk
---
---