MiLB Triple-A Baseball Fun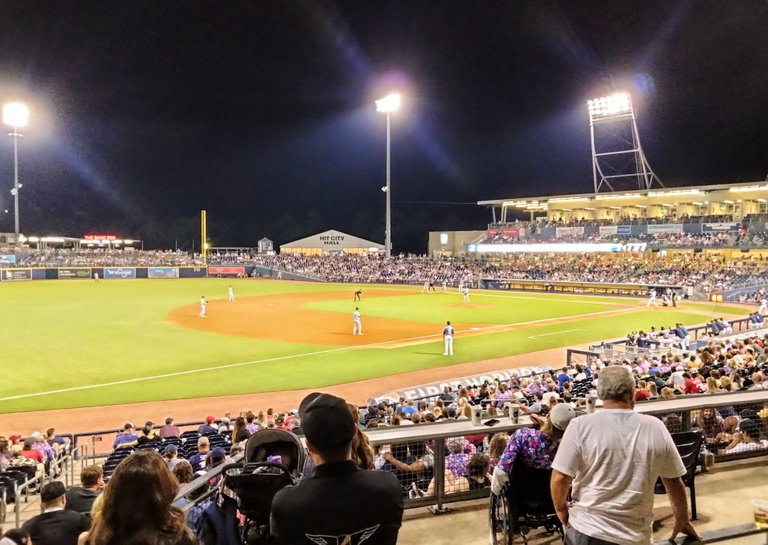 Minor League Triple-A Baseball fun.
Had a blast.
Nephew caught a foul ball.
Neice got an autograph from a Braves organization second baseman.
And I was definitely almost clipped by a line drive.
Crack of the bat...
1st thought: "Catch it."
2nd thought: "Man, actually, that's a fast line drive."
3rd thought: "Get out of the way."
4th thought: "Jump!"
9th inning game tying hit.
10th inning out at home plate to end it.
Great weather.
Fun to see the community out and about.
---
Be well.
LionSuit.com
(words and image are original)
Posted using Ecency - Try it out!
---
---