"My Next Hat Is Going to Be Blue."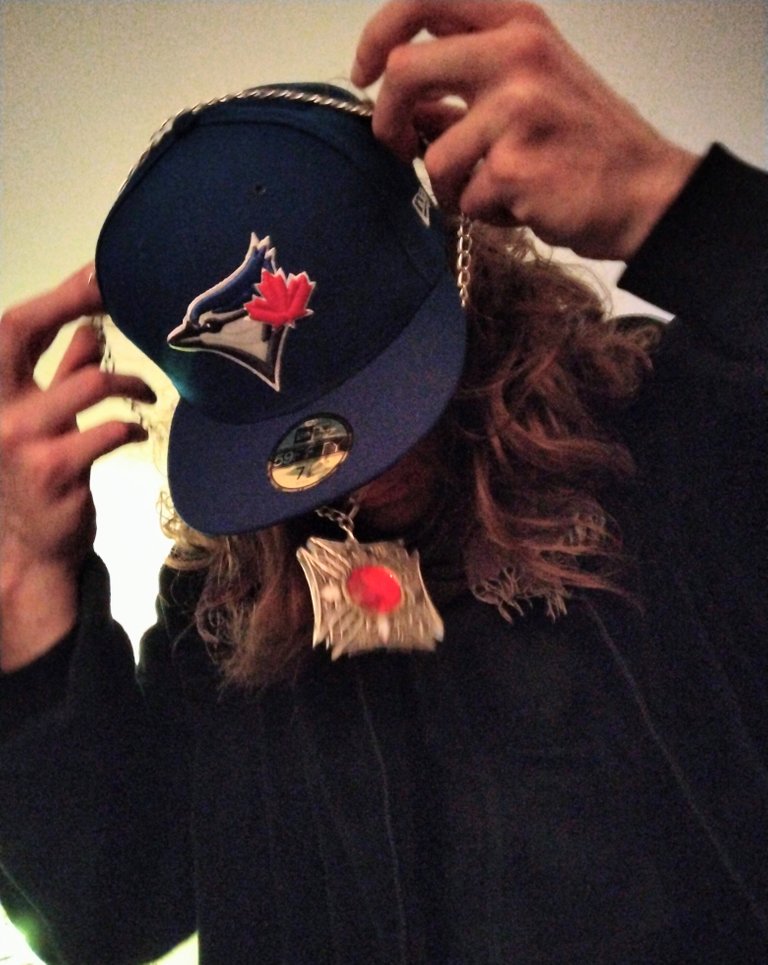 As stated, now that Don Mattingly is the bench coach for the Blue Jays, my next hat would be blue.
And here we are.
(As for the fake jewelry in the shot--just a lil imagery flare.)
2023 MLB Cap Rotation:
▪️Blue Jays - Home
▪️Yankees - Short Bill Throwback
▪️Dodgers - Home
▪️Dodgers - Away (Snapback)
▪️Sounds - Triple A Throwback
---
Be well.
LionSuit.com
(words and image are original)
Posted using Ecency - Try it out!
---
---