Topps MLB NFTs - Interesting Early Stages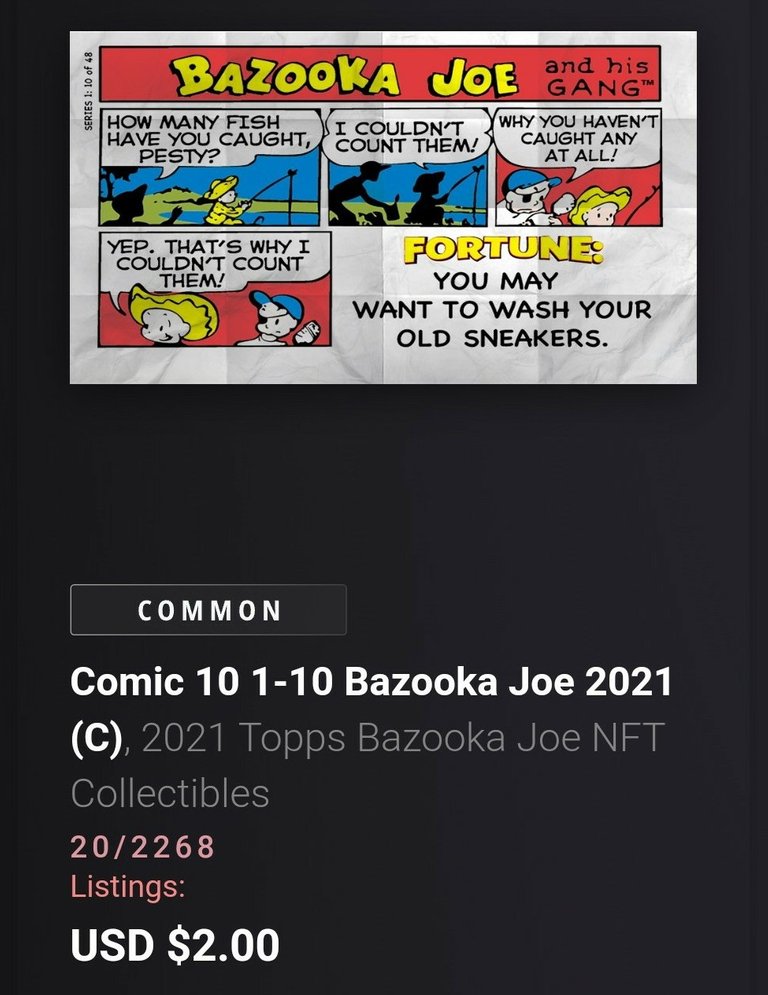 I signed up for the Topps NFT Marketplace a month or two ago and just noticed a free Bazooka Pack drop, the First-Ever Bazooka Topps Comics NFT Mint.
It is the first NFT pack I have opened.
What is neat is that Topps already has their marketplace set up. I listed a few "common" comics for the minimum $2.00 per piece and one "rare" comic for $10.00.
I was hoping to receive a hyper-epic-rare Don Mattingly or Derek Jeter rookie card or something equally awesome. Ha. Ya gotta dream. This is a good start either way. It was free after all.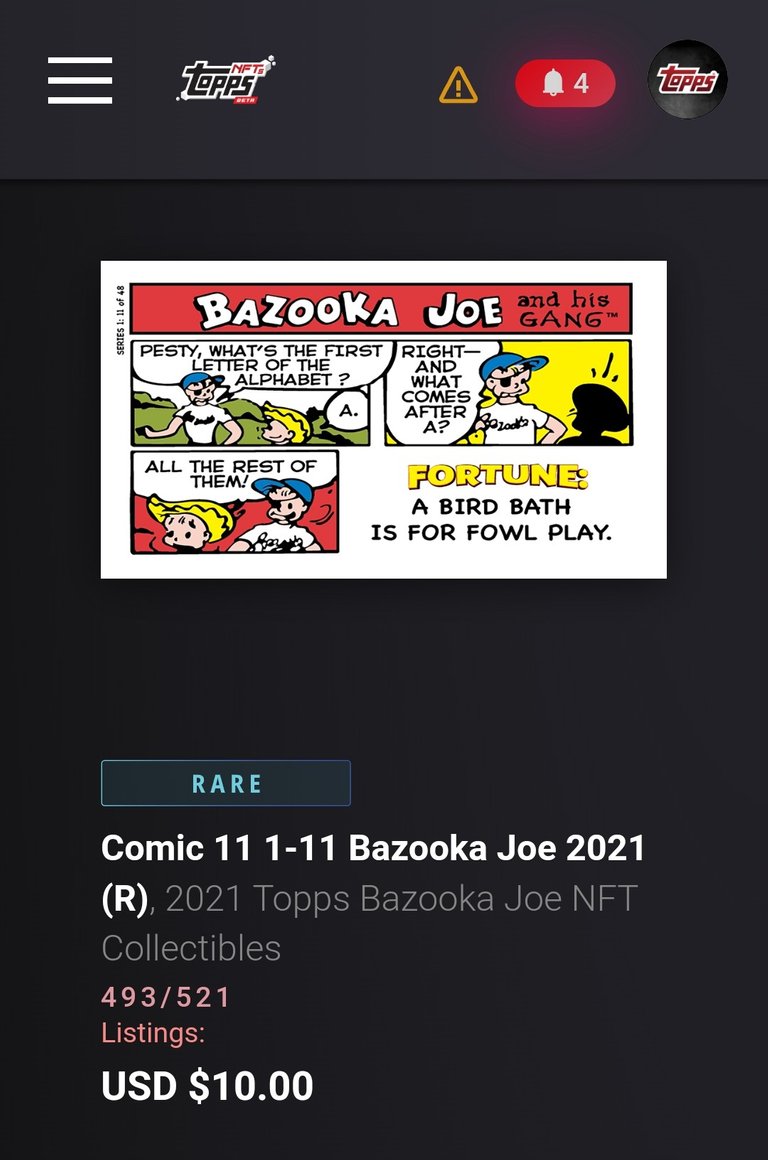 It might just be me, but it feels like I am seeing the second wave of NFT talk... or a wave of NFTs being dropped... or some sort of Chapter 2 of this interesting tech. It still seems to me that it will soon be realized by the masses as an art world game changer. Probably most people on Hive would think, "No kidding."
---
Speaking of NFTs...
Lion Suit's First NFT
"Tesla with Electrical Device (White)" -
https://opensea.io/assets/0x495f947276749ce646f68ac8c248420045cb7b5e/28380632558890672220160445167317578754451912091094805389594769760175448391681/
For NFT fans, art fans, or Nikola Tesla fans who are curious, come take a look, join the fun, and/or make an offer.
---
Be well.
LionSuit.com
(words are original, screen shots are from my topps mlb nfts collection page. lion suit nft image is original art screen shot from my opensea lion suit hjc paint collection)
Posted using Ecency - Try it out!
---
---