Taking Short Breaks from the PC with Good Old Fashion Paperbacks
Maybe because I have worked out before, and this is just a Restart of the Engine scenario that is happening to my re-journey back to health
After just re-adjusting my diet and restarting morning routine workouts, there are some changes to my weight within days.
My muscle weight hasn't been losing much, and neither is my fat %, but water retention seemed to be reducing… Well, this is still considered a good sign.
---
The more challenging part for me is my "self-restraining order" on myself from "screen-time", instead of lured to latest news on podcast / video playbacks, I have turned to a morning routine of Devotionals; and for entertainment, a fictional book!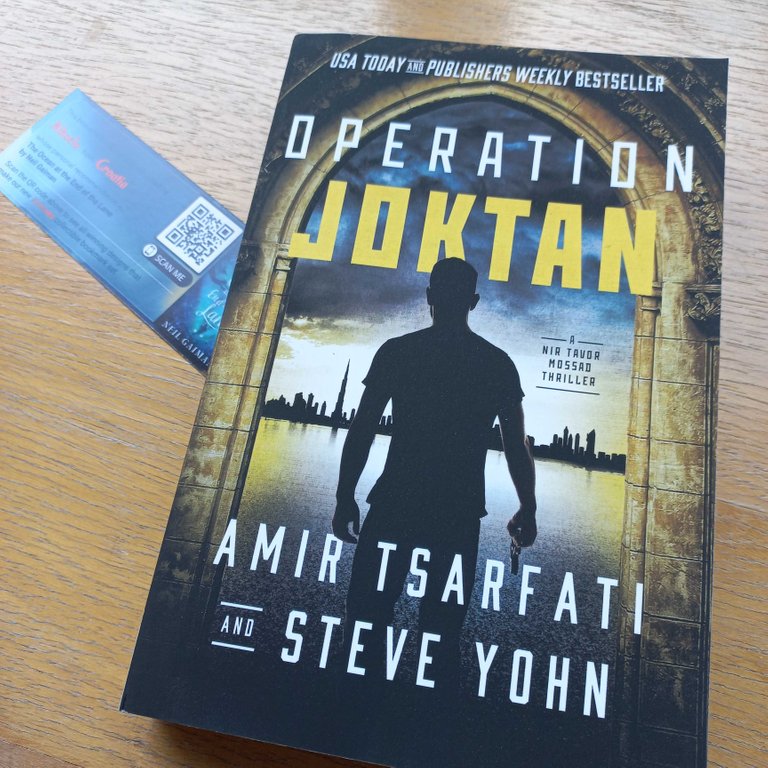 Not just any fictional book, a SPY related fictional book!
Often times we are so bombarded by American way of spy and espionage "adventures" like James Bond , the Borne Identity or Mission Impossible , we have overlooked that there are other "spy" contents that is worth reading as well.
This time, why not Middle East and Africa ?
Apparently, based on the author, this fictional book's narrative has real life past operation references so the locations are quite realistic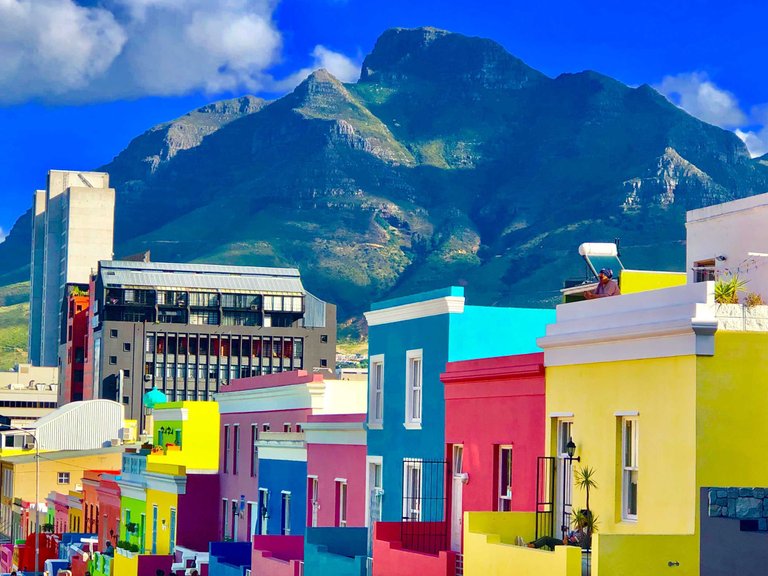 Boo Kap Cape Town, South Africa, from squarespace.com
For example, the infamous "Colourful Cape Town" street in Boo Kap was actually described remarkably well; and this got me curious how it really looks like for a better imagination.
When my dad saw this book, he literally hijacked and was totally occupied for a good few days, including highlighting certain places in his trusty notebook and managed to "You Tube" those locations to know more.
If this book can spark an 80 year old grandpa's eyes to use technology to search for more information, hey, that's real progress in my books!
In the end, I have to wait for my dad to finish the entire book and return to me before I can start digging in
I have just finished 3 chapters and I already was thinking probably I might image search every single weapon and date locations from the book and slide them in between the books for references in the future, because there's just so many details that I might need to keep reverting back to the resources for a better visualization!
Just 3 chapters, I know that this book will be worth re-reading for the next generation, and I think there's a part 2 coming!
Getting away from the gadgets
Sometimes, our minds just need to re-align ourselves from all the constant content bombardment; and reading (for me) is one of the great ways to just "get away" from this sort of noise.
There's just something magical about paperback books that cannot be replaced by Kindle, though it is a lot easier to bring a tablet with thousands of books inside for easy storage. One biggest advantage of paper backs is that your eyes are not constantly exposed to (blue / glare) light and you can just enjoy it in natural lighting, beside the window, out doors or proper lighting study corners.
Reigniting imagination with books also helps develop our creative side in our brain instead of "fed directly" with images of "loud entertainment".
To be honest, it's really a challenging "detox" for me. When I first started to read again early in the week, I kept "drifting and dozing off", my eye lids were closed, and I struggled to just read another word from the printed paper. I have realized that I have been too addicted to short and quick info while buzzling through my busy life routines.
Don't you realise that recently a lot of podcasters / Content Creators tend to have "loudly expressed thumbnails" that flood our feed?
Not to mention that attention span seemed to be shorter when bombarded with too much overly fed information while not allowing the brain to "exercise imagination" naturally?
Overall, I know I am benefiting from this "shift" from the normal routine and I hope this will stick into a good habit!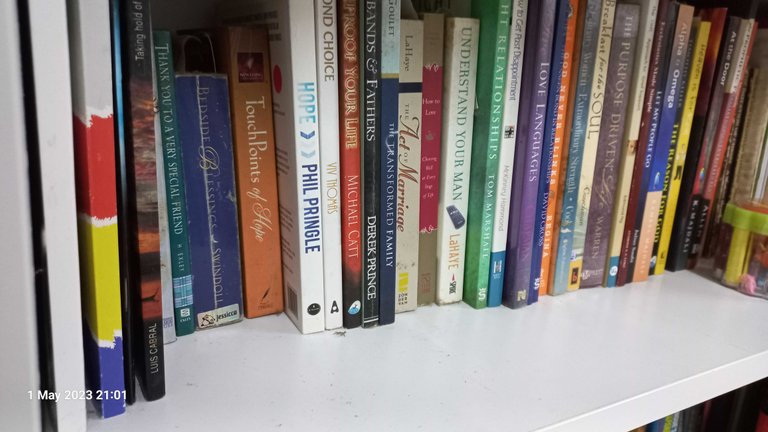 Because I have a whole shelf of books I bought years ago that I have yet to devour! 😅

This report was published via Actifit app (Android | iOS). Check out the original version here on actifit.io




31/05/2023

5804

Aerobics, Daily Activity, Dancing, Moving Around Office, Shopping, Stretching, Walking
---
---