(WEEKEND EXPERIENCES) A GREAT DAY FOR ROCK CLIMBING.
Hello everyone I hope you all are having a great week so far. I would like to tell you all about my fun Saturday that I had at city rock. City rock is a climbing wall gym down here in Cape town this is the first time I have ever been on a actual climbing wall the only one I've been on before was a small one that that me and my grandfather made from our floor to our roof when I was a young kid.
This outing taught me a lot about my capabilities and things I need to improve on like my grip strength which I found out is actually pretty weak but this could also be a result of my inexperience with wall climbing as well as the fact of my heavyweight of 150 kg. Most of the walls are between 15m and 17m tall and they even have a 5 m high boulder section which consists of walls at various angles the major difference between the big walls and the boulder section is that in the boulder section you do not use a harness. On the big walls you are required to have a harness and the proper climbing shoes which they do offer for rental at location.
There are two different types of walls you can attempt to climb in the big section some walls you can climb by yourself which come with a yellow cord which attached to the harness and if you fall or once you have reached the top and decided to repel down will slowly let you down to the ground others have clips placed along the wall where you will tether yourself to the wall as you climb up and you're also be needing a partner to hold and control the other end of the rope to help you go up.
Before I carry on here are some images of me and my friend at the city rock gym.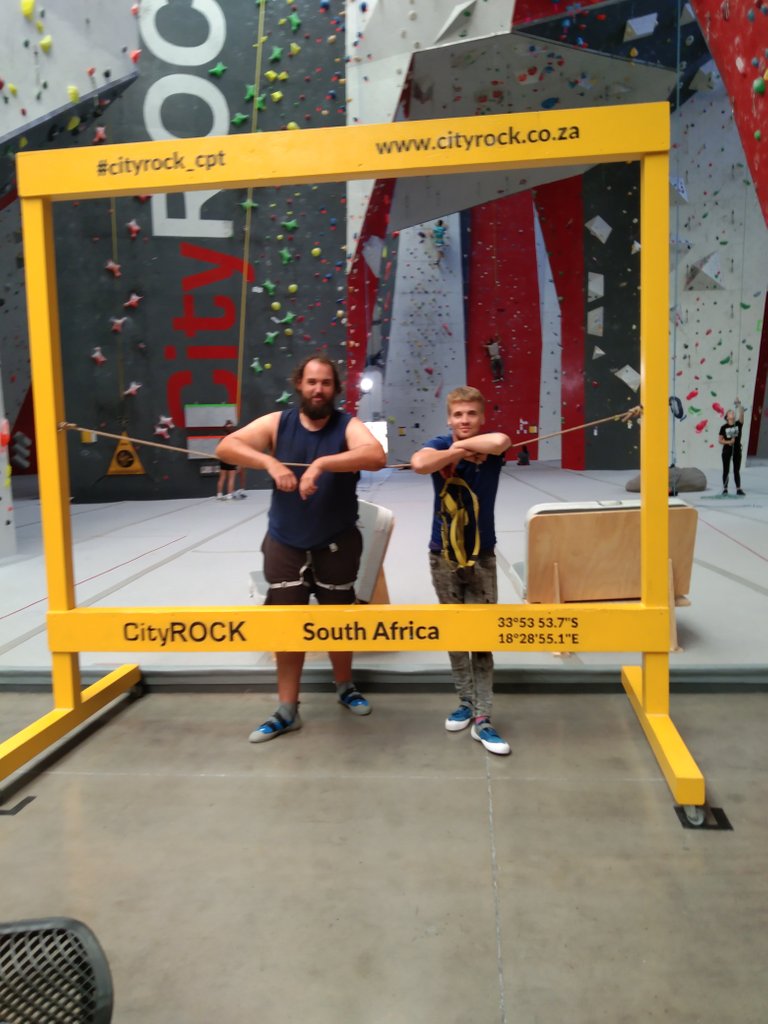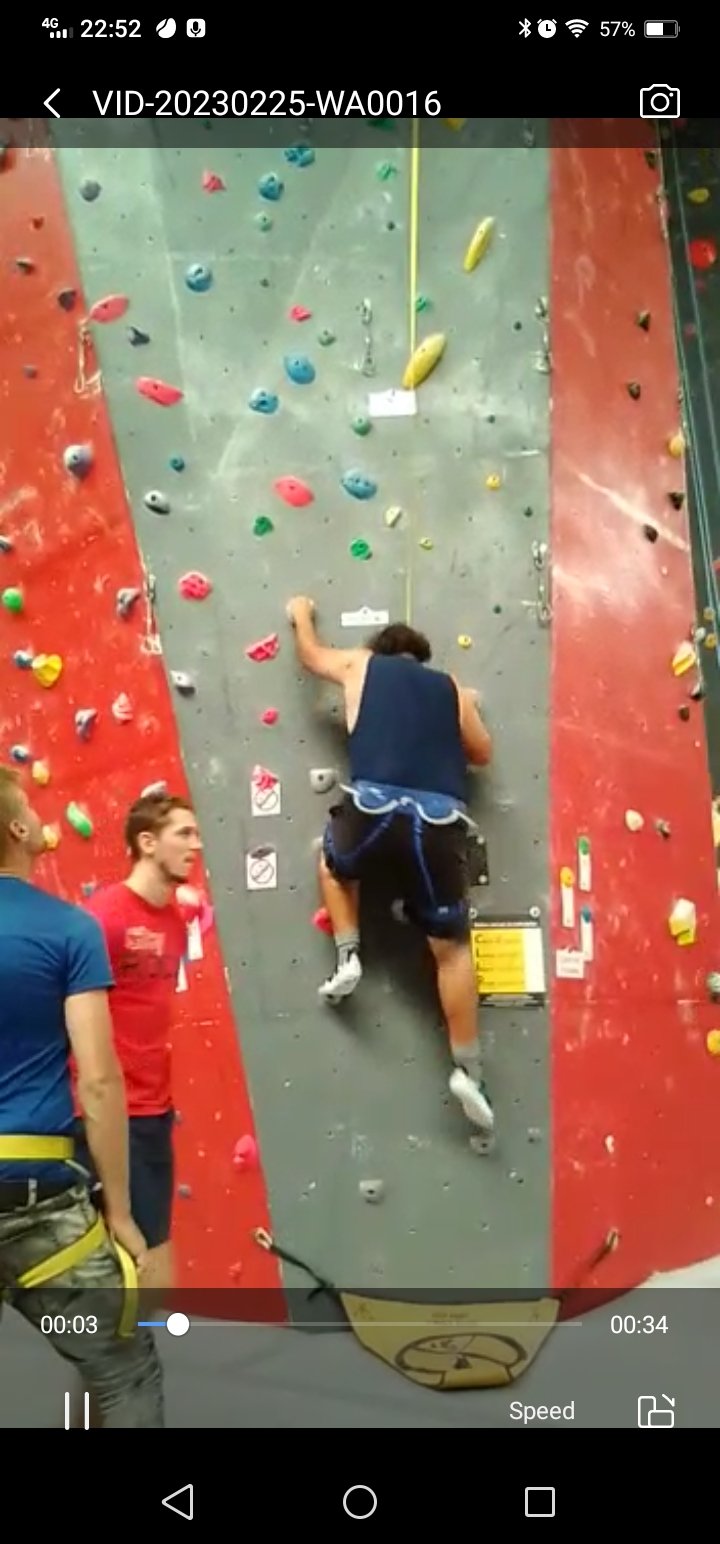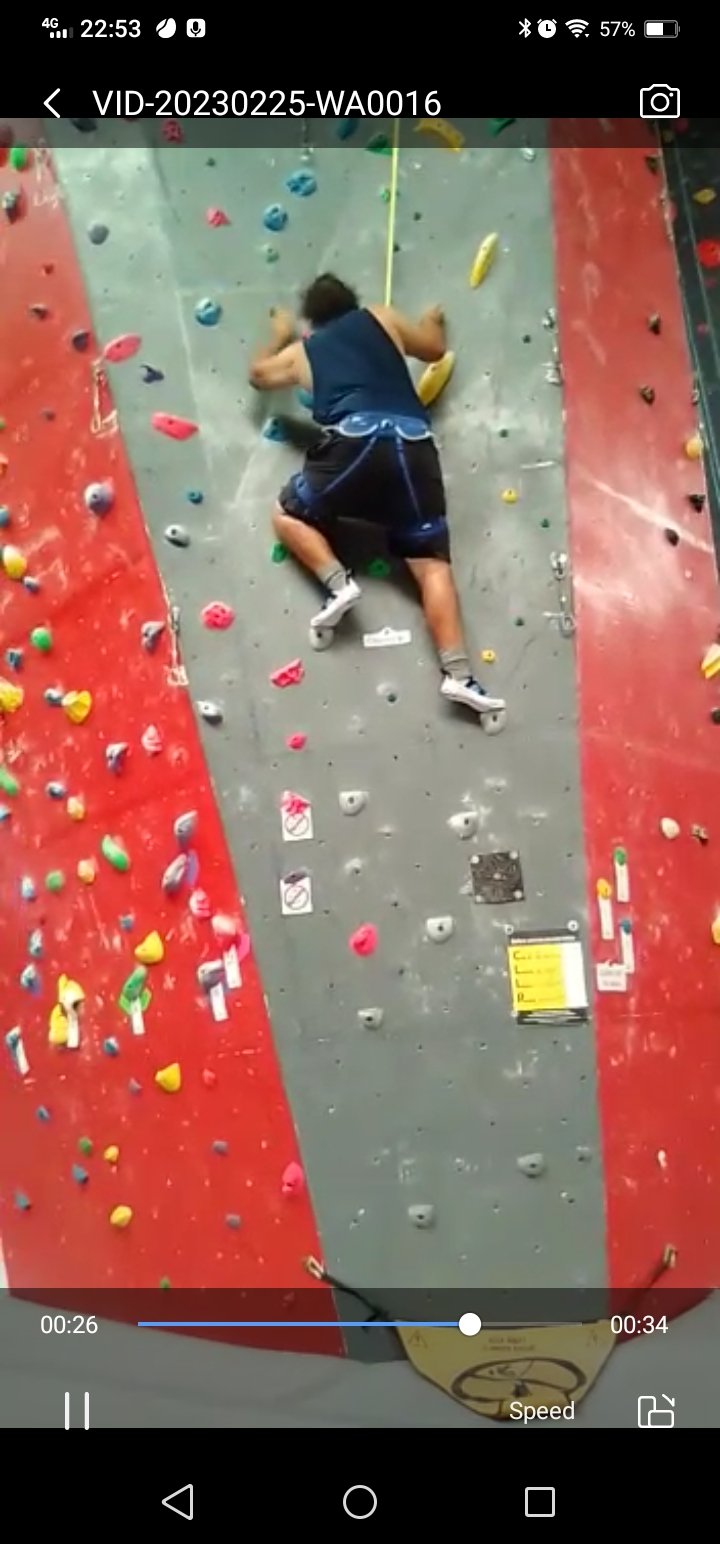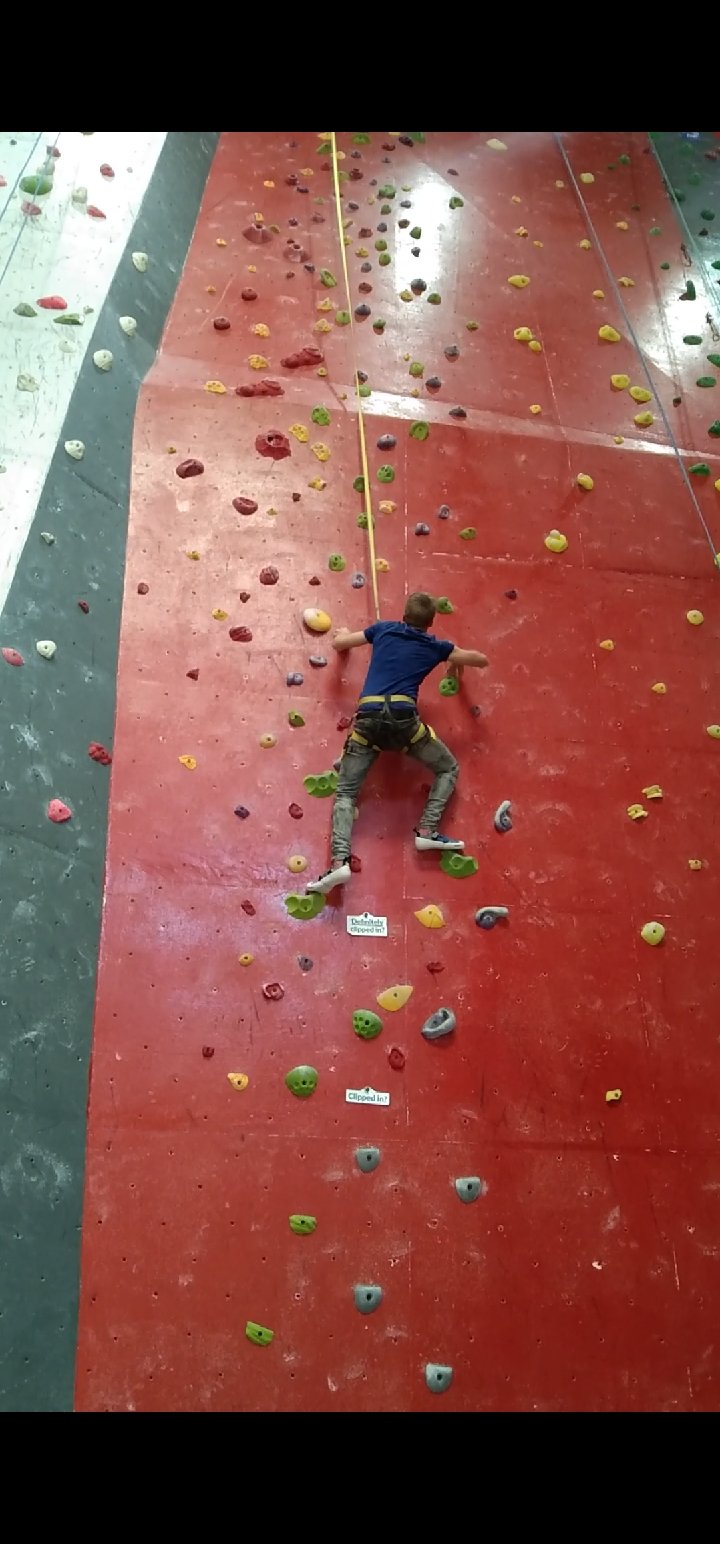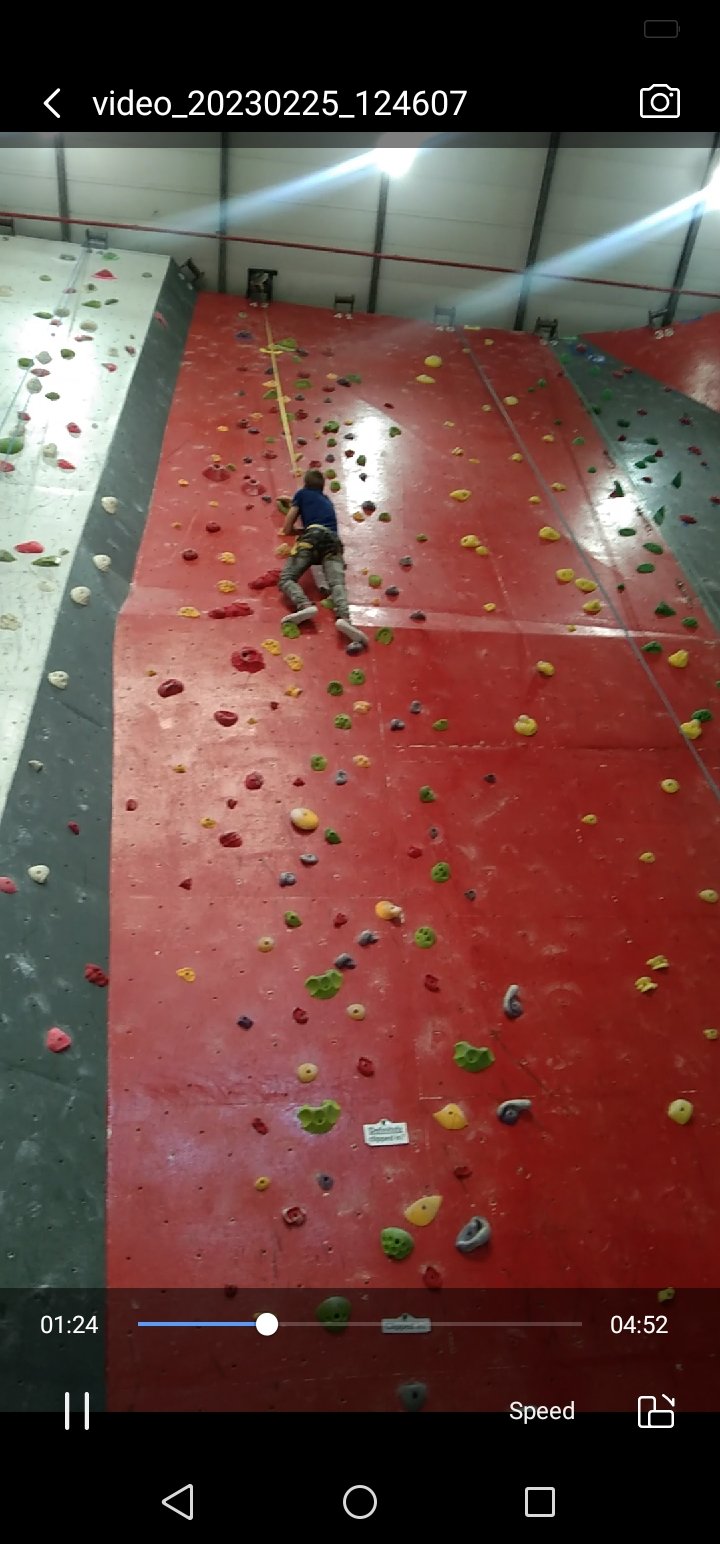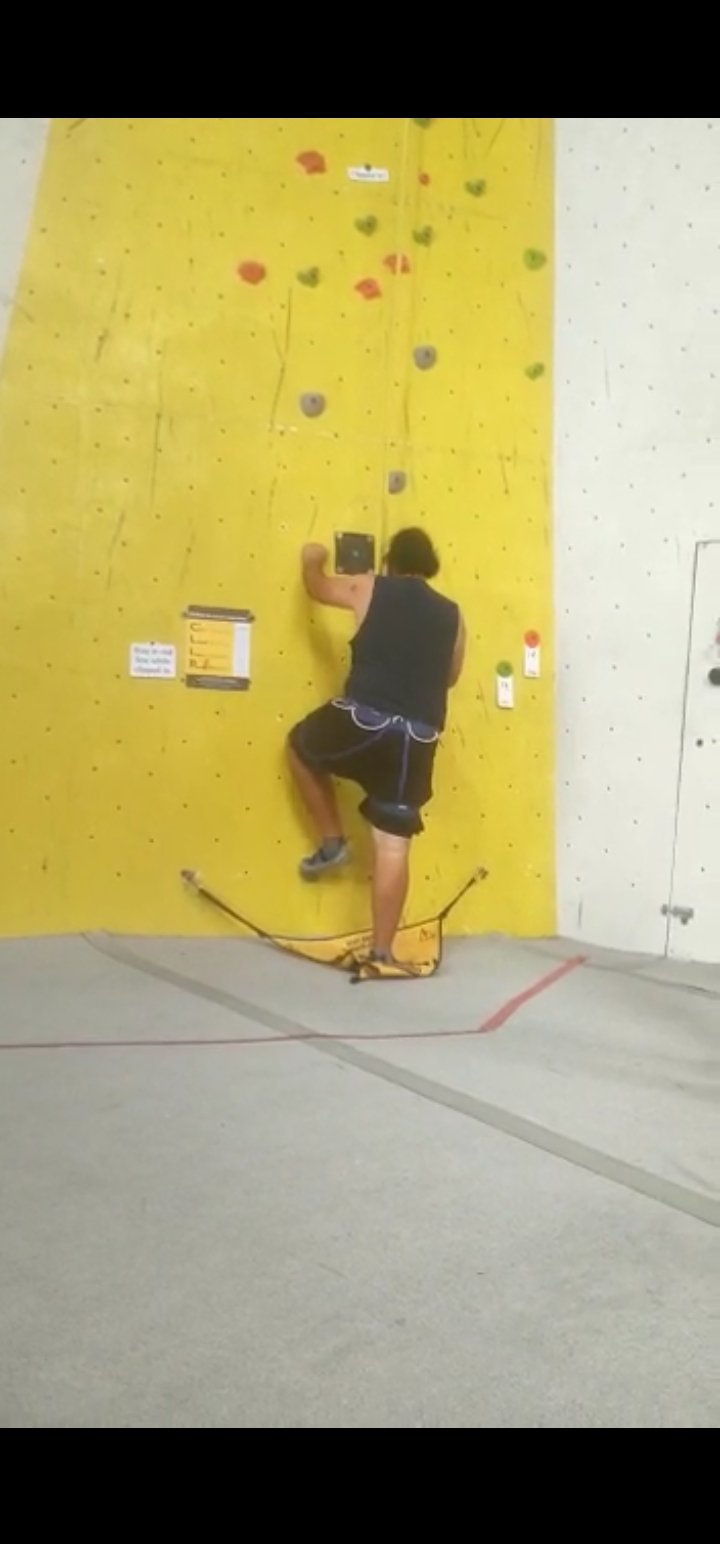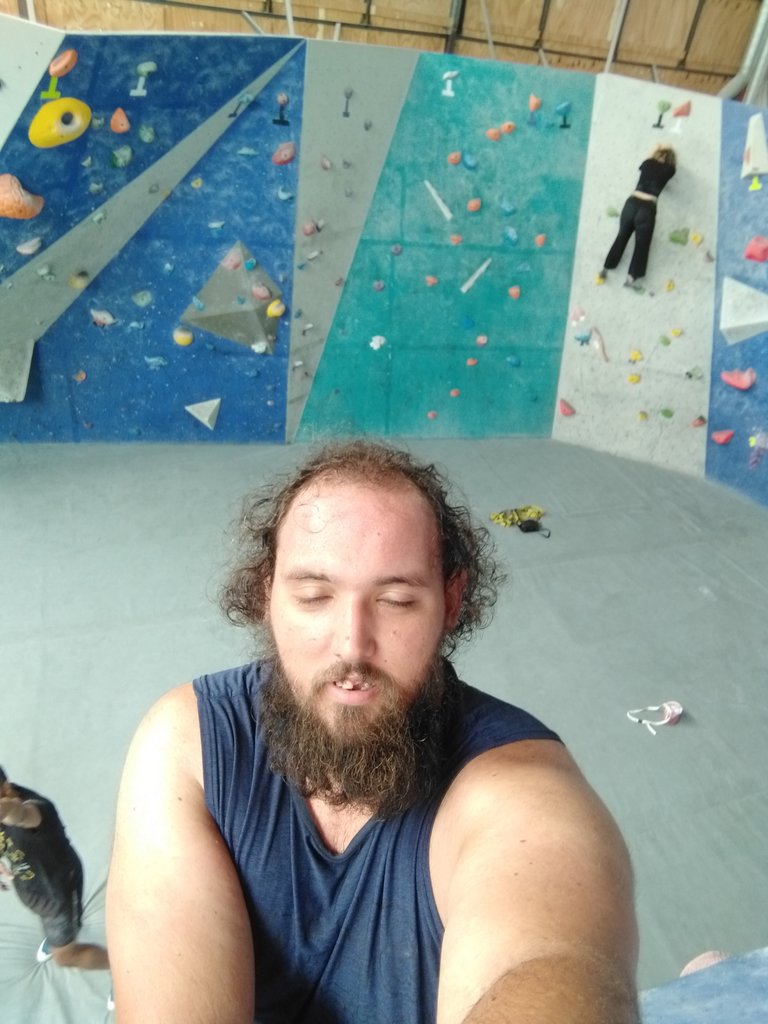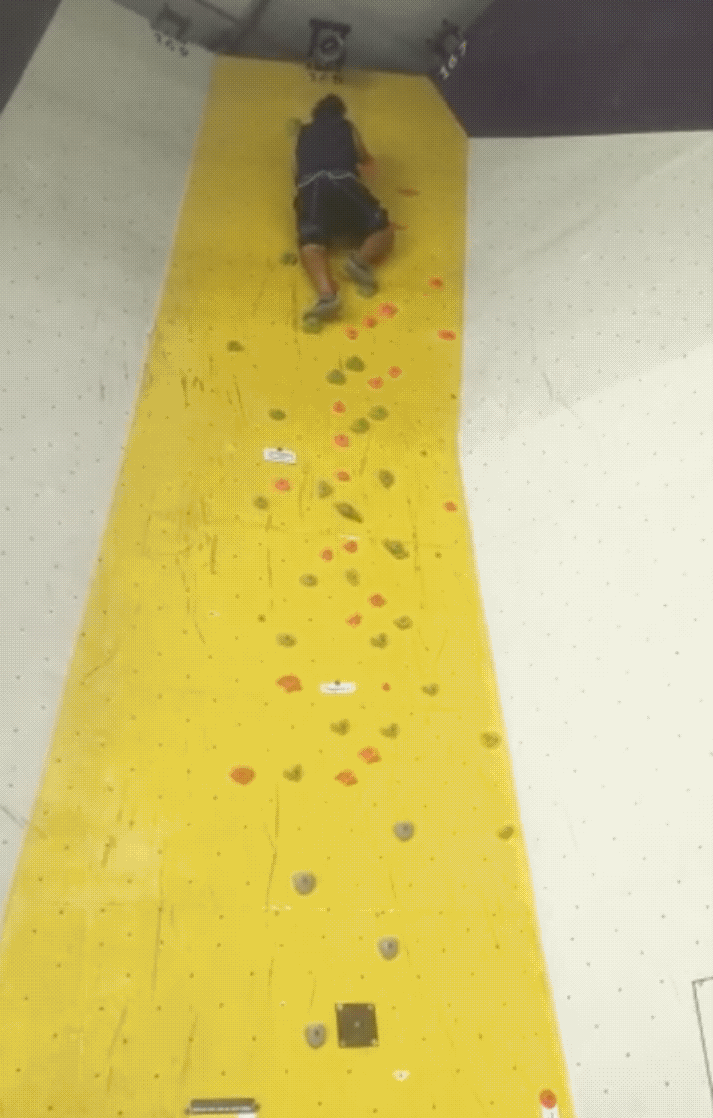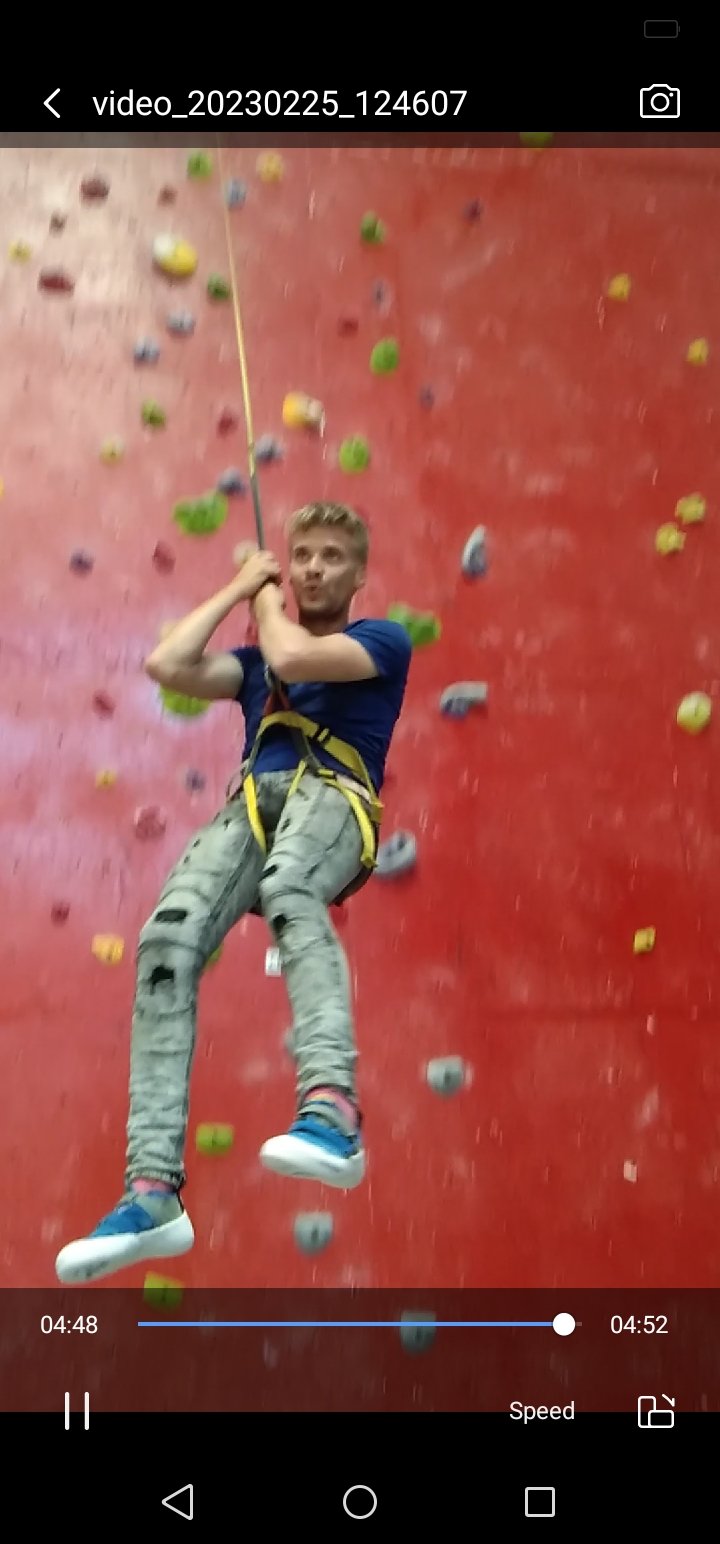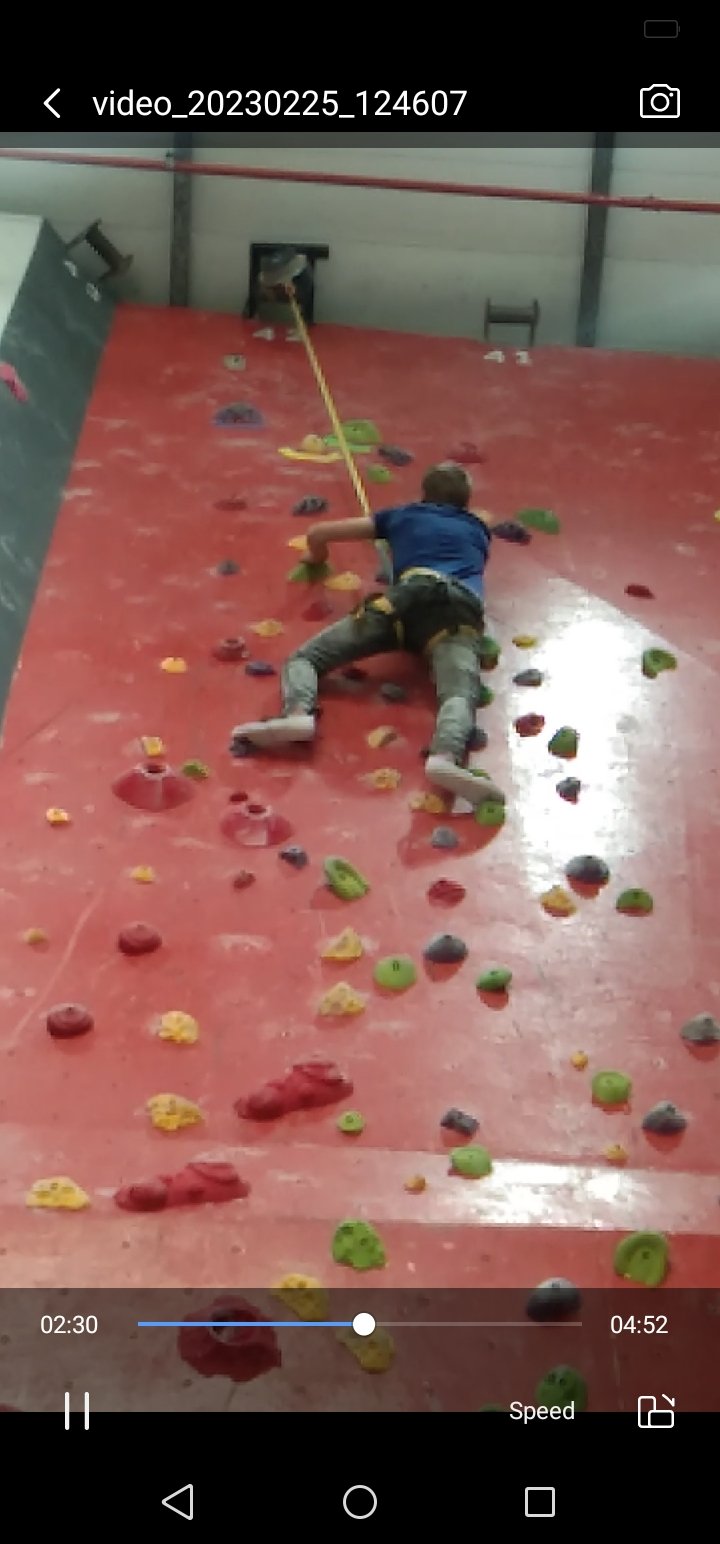 So these are some of the photos that we got at the city rock gym some of them as your notice or screenshots from videos that I took and for little fun I threw in a few gif's.
But now carrying on with a little bit more explanation about the place. The city rock location mirror frame went to is located in paarden Island, Cape town hear the price for a full day pass is R180 and if you do not have your own gear as I said before they do have them there for rent for the standard shoes and harness which is your basic need while climbing there is R100 for the day. But things like climbing chalk you will need to bring yourself all purchase at their store. Unfortunately I did not realise how much the truck could have helped during my time there. I'm not sure if you'll see it too well in these photos but my hands are extremely red and my skin had even started peeling a bit.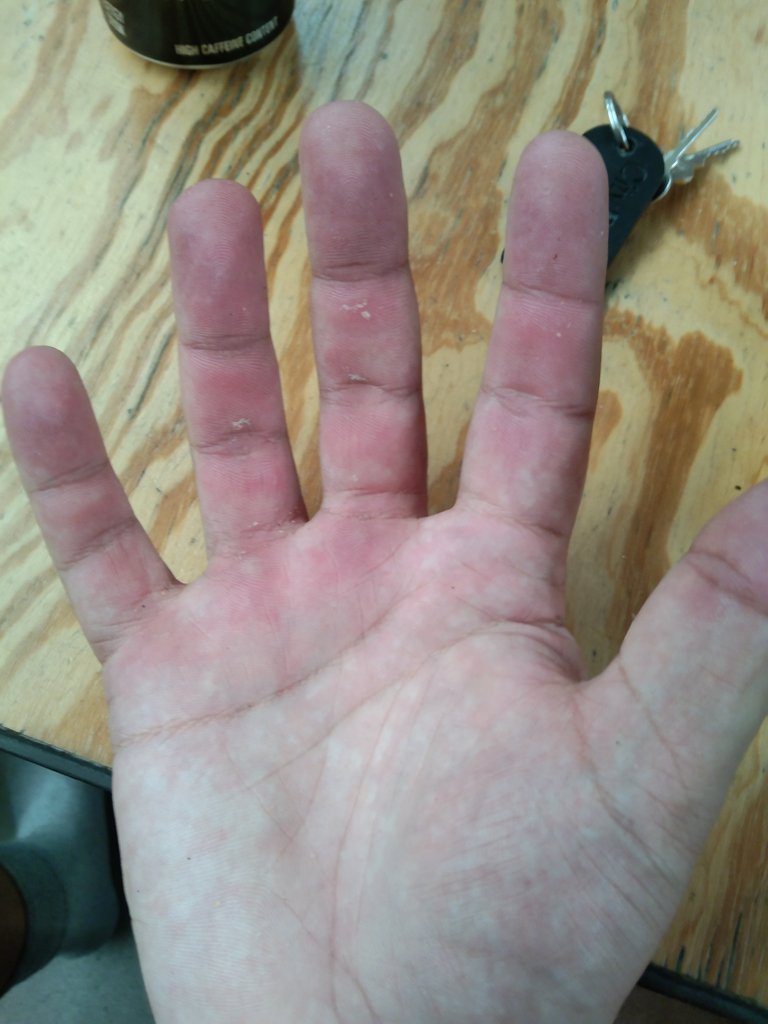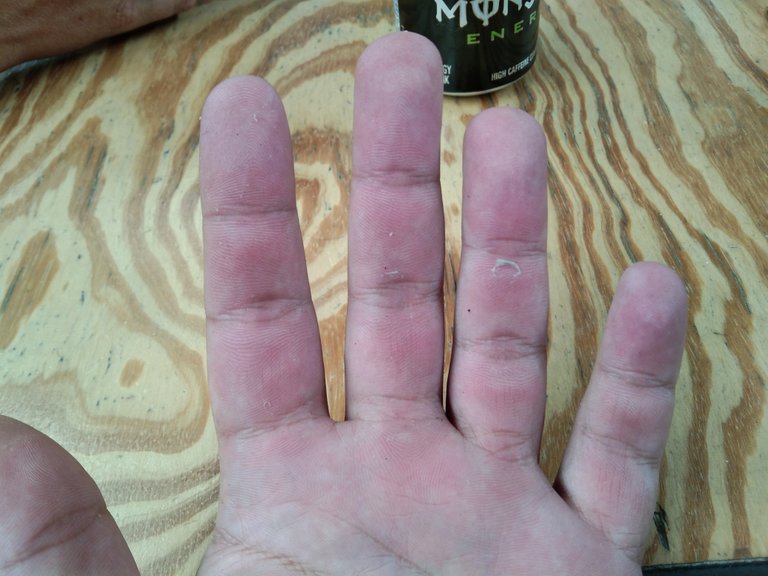 But I did go and ask another climber about the chalk and what is its purpose after my session he told me that the chalk would have helped a bit but its main purpose is to stop your hands from producing a lot of sweat and making it slippery.
We lost a total of 5 hours before finally heading back home. I will say that I wish I could have done better. I only managed to clear 1 wall but all the others that I attempted to climb I only got two-thirds of the way up before my hands just couldn't hold me up anymore. But I have now learnt that I need to increase my grip strength and forearms so I can maintain a longer and firmer grip for the next time I decide to go. My next goal will be to clear three walls well there including one of the walls that is at a slight tilt.
Well that was my Saturday with my friend as cityrock thank you very much for checking out my post and I hope you are have a lovely week further and enjoy the rest of your day.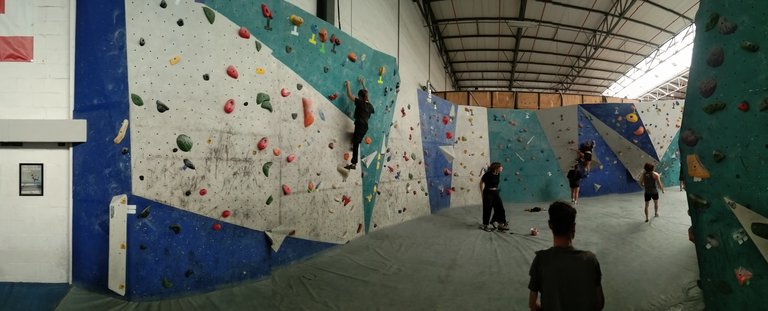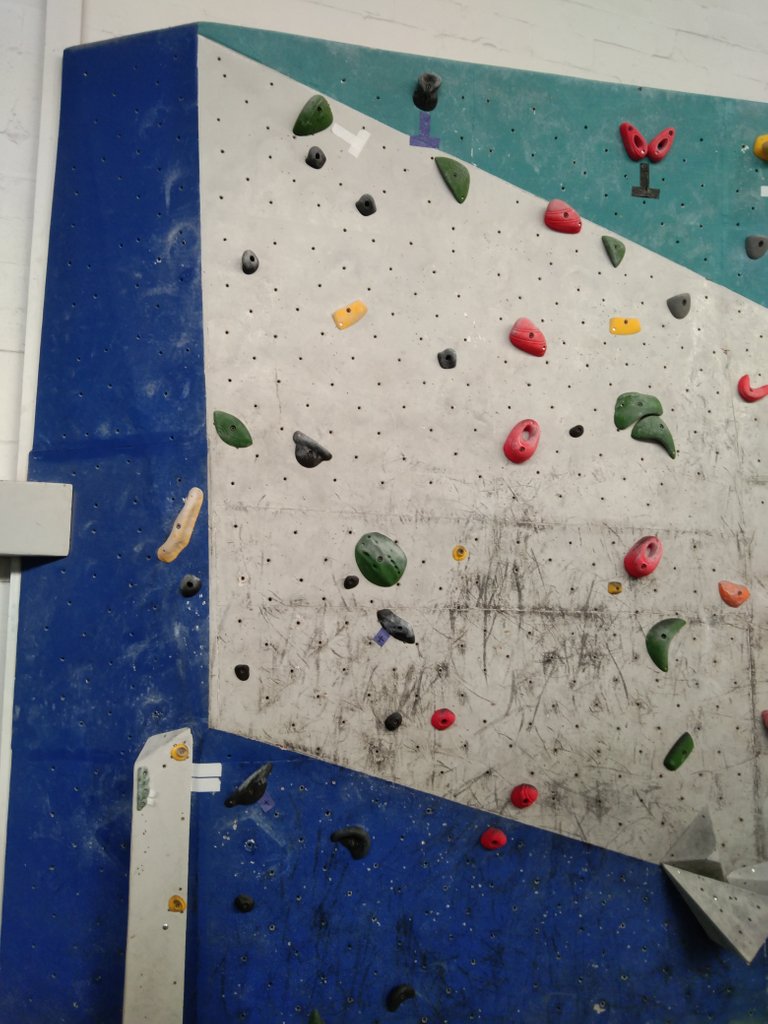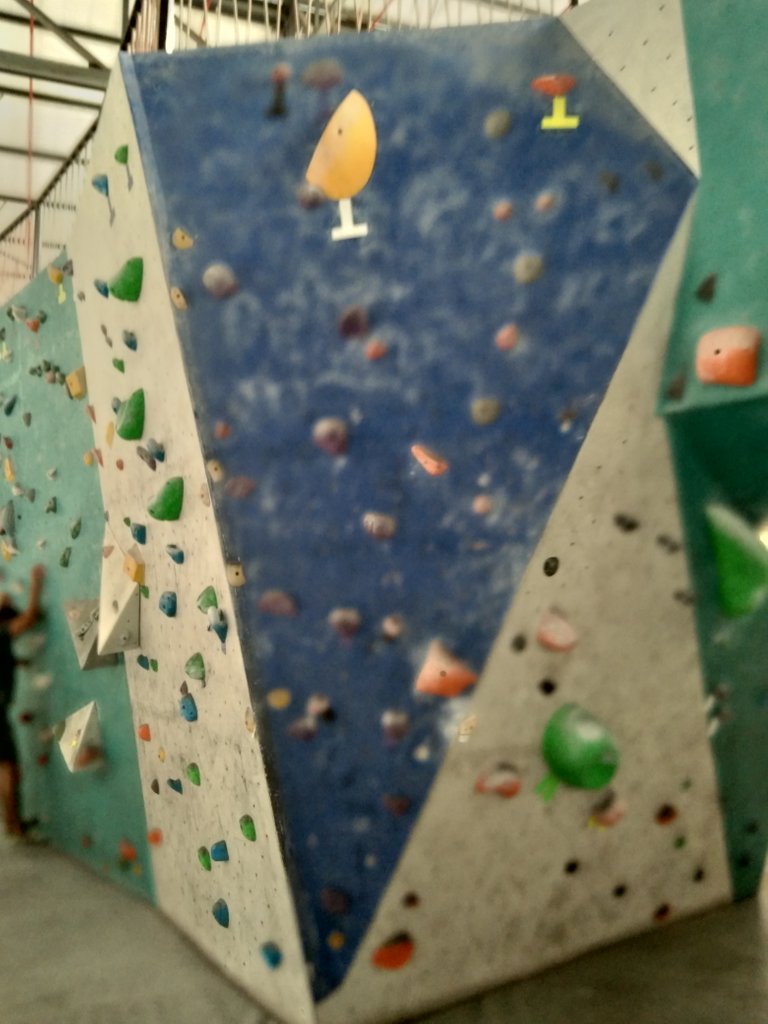 ---
---