Death, Taxes and Real Madrid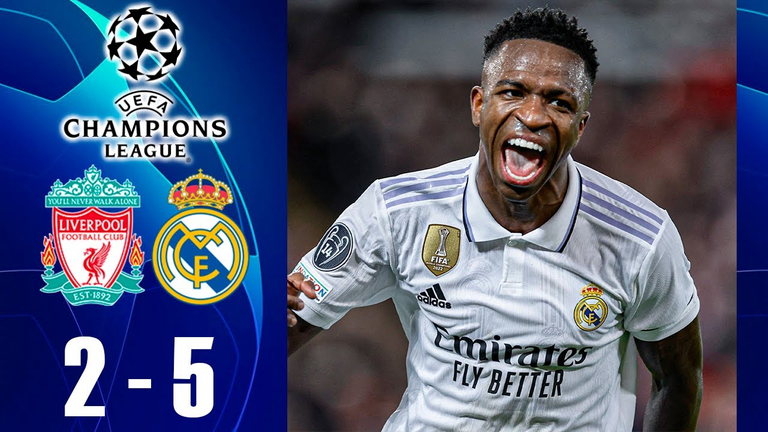 Now that CL is over for the week I wanted to touch upon one of the games. The one played last night. Real Madrid - Liverpool.
Ive been a fan of Real Madrid for more than a decade ever since Luka Modric started playing for them. I basically only follow clubs that Croatian players play in and my local club.
I never understood people that are fans of clubs half way across the continent that have no connection to them.
Like suddenly starting to be a fan of Arsenal or Manchester city/united for no reason. Never got that.🤷‍♀ When Luka retires Real Madrid goes to being just another Spanish club.
But thats not today. 😉
Anyways... lol
Another amazing night for Real and another amazing comeback. They made it look so easy.
I have never seen a team that understands its players strengths so perfectly and uses them properly.
Vinicius right now is playing like hes on cheat mode. Its so funny seeing him do the same run on the left side of the pitch and he simply cant be stopped even when its entirely obvious what hes going to do. Real Madrid counterattacks are an insanely efficient weapon.
Goal number 5 shows that perfectly.
Benzema we didnt see much of the whole game until he started scoring goals. His second was especially clinical.
Modric had a decent enough game. He found Militao for the header and did brilliantly to steal the ball from Fabinho, run past Bajcetic for the fifth. An amazing counter attack with Modric thats 37 and Benzema thats 35.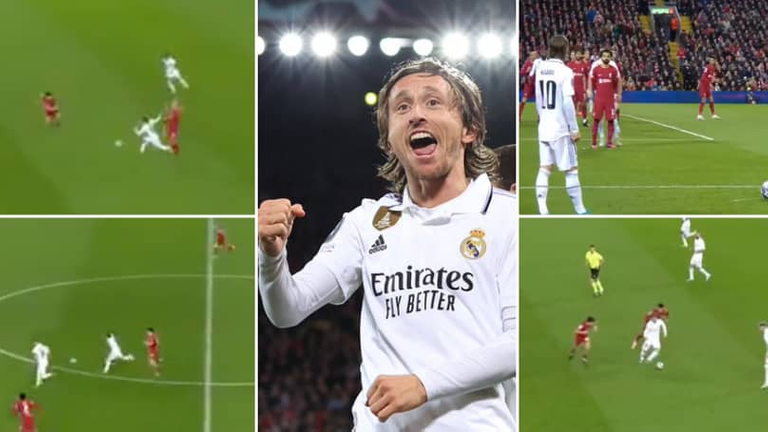 These 3 were instrumental in the win. Courtois had a bit of a fumble when he gave away the second goal but he is still top class. Didnt have much work after that.
Rodrygo had one good chance but was slow to get on the ball. Valverde was a work horse like every game.
Camavinga is starting to slowly assert himself in the team. Maybe a bit too much if im being honest. He sometimes chooses to pass himself even when a team mate might have a better angle. Im kind of unsure about Rudiger and Id really like to see Real get Gvardiol to replace him so I can continue being a Real Madrid fan after Modric retires. lol
I watched a few pundit videos afterwards. Carragher is a pundit for CBS sports (probably the best pundit lineup) and a ex Liverpool player and he looked completely crushed. I kind of felt bad for him. How fast you can go for euphoria to depths of despair. :)
The next game on Bernabeau is 3 weeks away and it cant come quick enough.
---
---