We did it!!!! CROATIA is in the Semi-Final!!!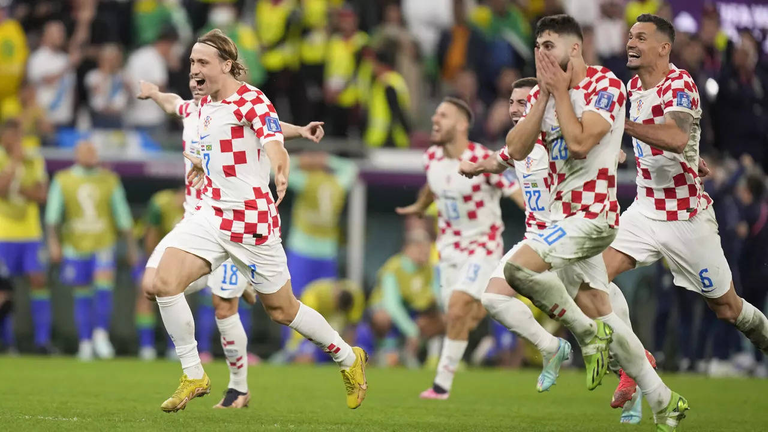 Oh boy. Yesterday was truly and utterly insane. I wanted to write this post yesterday but I was too drunk and busy celebrating I just couldnt get myself to do it.
So I am doing it now.
This is our 7th world Cup and the third time we have been in the semi finals.
After the 2018 World Cup in Mordor we were very skeptical about being able to repeat our success this time around. Modric is now 37 and besides this game was really struggling early in the tournament.
But somehow we go through to the semis and again on penalties. I used to think it was luck when we did it in 2018 but you just cant be this lucky so many times in a row. We won 4/4 penalty shootouts last 2 world cups.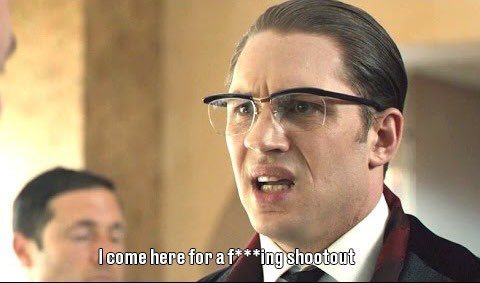 This game was probably the best one we played all tournament. Sure, we didnt create many chances and the 2 big chances we missed made me throw something at the wall. When Brozovic sent the ball into the stratosphere, wide open on the edge of the box, it made me go mental.
The biggest problem we have is that we dont have a speedy central attacker that can get behind the defensive line. Other than that we dominate.
There was about a 5 minute stretch of time in the first half where we held the ball and it traveled all around the pitch with intent without Brazil having a slightest chance of getting to it.
When I was watching that I just said "wow"! It was probably the best midfield display I have seen this whole tournament. Then and there I knew we had a significant chance.
We had only about 10 shots all game and we stood back deep in defense. Its fairly easy to realize why. We were defending against Vinicius. Even our central attacker was always pushing their passes to the right side of the pitch with his placement even when he had no chance of actually getting the ball. Vinicius is insanely fast and when he gets the ball in the middle of the pitch there is no catching him.
Our wings were also doubling up on defending with our full backs and there was simply no one in front for a counterattack. We would have to build up slowly through the middle. Simply having Vinicius on the pitch affected the whole concept of our play and we were successful to make him invisible basically the whole game.
In the end Neymar scored in extra time. Now, whats very odd is that when Brazil scored 6-7 of Brazil players were still trying to attack and caught up the pitch even though there was only about 5 mins of playing time. Look at this.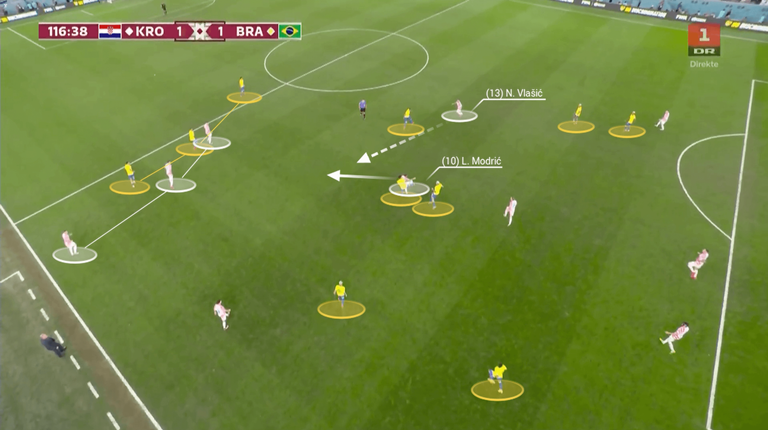 Horrible tactical decision. All they had to do is fall back and defend but instead we got a easy counterattack playing 3v3. This is entirely the fault of the coach Tite. So thank you Tite! 😇
We are playing Argentina on Tuesday. How that will go, I dont know. Against Brazil betting odds were extremely in the favor of Brazil. Something like 1.4 on Brazil to Win and 9.5 on Croatia to win. Those odds Ive only seen when a first league team plays a second league one.
This time around the odds are closer. 1.8 on Argentina and 5.0 on Croatia. Is that telling of what the game will look like? I dont know.
Never once during this WC did I come out and say that we would surely win. Ill continue with that approach, seems to work. :D
Heres some celebration videos.
THE TEAM:
Split:
OSIJEK:
Zadar:
AJMOOOOOOOOOOOOOOOOOOOOOOOOOOOOOOOOOO 🇭🇷
---
---