MANCHESTER UNITED HAS OF CASE ON UNREST IN THE DRESSING ROOM

Manchester united is not only finding it hard or difficult alone on the filed of play right now,but their have been words or rumors that the united dressing room also is not enjoying peace too.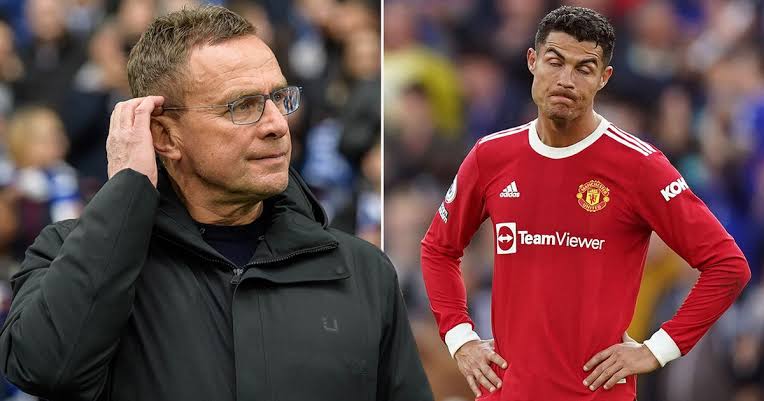 Image source
It was reported that a rift occur between the new machester united Manager ,Ralf Rangnick which has been label as untrue Information, according to an insider from the team.
It was also reported that their is much confidence in the united Manager who take over in December, despite the poor run of form of recent it is said that the best is yet to come as united is expected to adapt to a new philosophy under the new coach.
Their have been a lot of report stating the level of unrest at the old Trafford of recent which also includes the one between Ronaldo and the manager,it was also started that the old Trafford landlord are in search of a permanent manager who is to take over from Rangnick by summer
United who was supposed to go for a permanent manager as at when they employed Rangnick according to White say's the club feel that the process the former Russia National team Manager is excuting is not a bad one
But anything leading to a toxic relationship and atmosphere between the manager and united Star man Ronaldo as been said to be untrue.
According to White the process United is running now is to win the premiership in the next few years according to him
He later said that machester united will appoint a permanent manager in the summer and they are working every day to make sure that the right decision is made as to who manage that club permanently by summer.
Manchester united are finding things hard at the moment and were beaten for the very first time under Rangnick by wolves at the old Trafford stadium by a lone goal.
The Red Devils are sitting in seventh position right now four points behind Mikel Arteta Arsenal team who sit fourth position at the moment.
---
---