Realmadrid Rules Europe with Recording breaking 14th champions league trophy
The 2021/2022 champions league came to an end last night in Paris and honestly it was indeed one of the most famous match so far in the history of football, aside the fact that the competition on it own is the most recognized competition when it comes to club level,it also brings together lot of individuals across the globe too.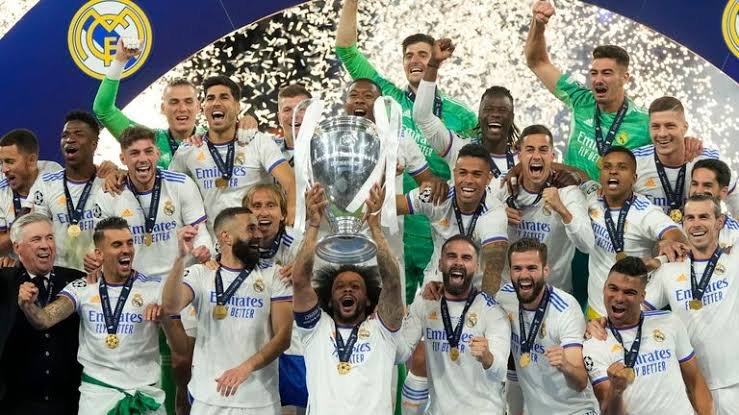 Image source
Road to Final (Paris)
Realmadrid and Liverpool as indeed done well to have gotten to final of this year UEFA champions league final,with both teams having passed through lot of quality legs to have gotten to this stage of the competition.
Liverpool on edged pass teams like inter-Milan of Italy in the round of 16 to book a place in the quarter final match with Benfica of Portugal, before edging past Villarreal of Spain on their road to the final
while Realmadrid of Spain and la-liga champion pass through what I called a bigger test than Liverpool , having to play against power house of Europe before getting to the final,it was a very testing round of 16 for Madrid who edged past Paris-saint Germain of France in the round of 16 , before finding their way past Chelsea in the quarter final also.
It was a fight to finish in the semi-final against Manchester city of England with the match producing lot of goals in both legs, before Realmadrid finally edged past Pepe Guardiola and his boys in the semi- final to book a date with the Reds in the final.
The Decider in Paris
It was an interesting one in Paris too as all eye were on both teams to deliver, with Realmadrid holding a very good record of winning, having won all finally they have enter recently in the champions league.
Liverpool on their own end produce a very brilliant performance last night, having lot of shot on target than the Los Blanco's team,but having Realmadrid goalkeeper the only hurdles they were unable to get pass.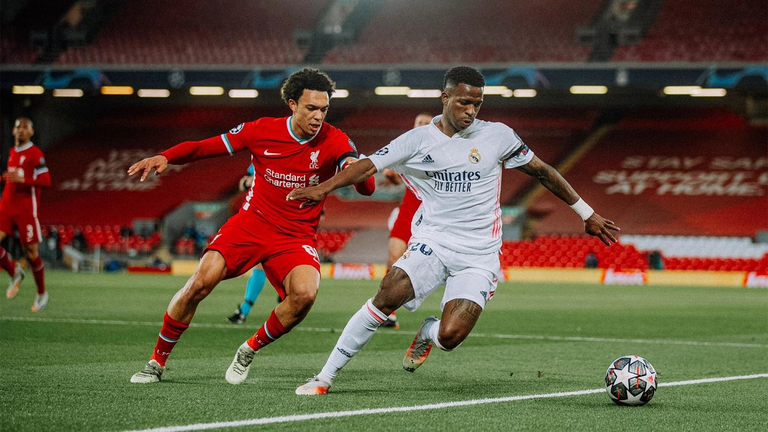 Image source
Realmadrid breakthrough on the night came from the Brazilian Star Vinicius Junior in the 58 minutes after receiving a very brilliant pass from Uruguayan international Federico Valverde which eventually turn out to the the decisive goal of the night.
It was also another brilliant performance from former Chelsea and Current Belgium international Thibaut Courtois for coming up with one of the most magnificent saves last night, denying the likes of Mane and Salah from getting on the score sheet in Paris.
With last night victory in Paris ,it is now a record breaking for Realmadrid making them the team with the most champions league trophy so far , having won the tournament on foruteen occasion after last night victory.
Liverpool on their own end will have to wait till another Year and hoping for another final inorder to add to the hall of their champion league trophy having only won the title on six occasion in which the last one came from a victory against Tottenham Hotspur in Wembley.
---
---