UFC 278 - British-Jamaican Leon Edwards vs. the Champion Kamaru Usman (tonight!)
Hi Sports- & MMA Fans & Reggaejahmers!
It's going down tonight in Salt Lake City, Utha , USA!
Championship Fight in the Welterweight division between
the Champion Kamaru "the Nigerian Nightmare" Usman and
British-Jamaican Leon "Rocky" Edwards.🤙
Usman, pound for pound one of the best MMA Fighters on the
planet defends his title for the 5th time and it's the
second time he faces Leon "Rocky" Edwards.
They fought eachother already...
...7 years ago in 2015. Usman won a 3 Round fight by decision.
The difference was his wrestling.
Now things look a little different, still the fight could go the same
like the first one. Edwards got the slicker striking skills on
his feed. The question is who can take eachothers punch better, if
they land, and can "Rocky" keep the fight standing.
If Kamaru takes him down, Edwards might be in trouble.
I'm curious, if Edwards might "pace" Usman, who is carrying a little
more muscles with him...
Let's find out!🥊
---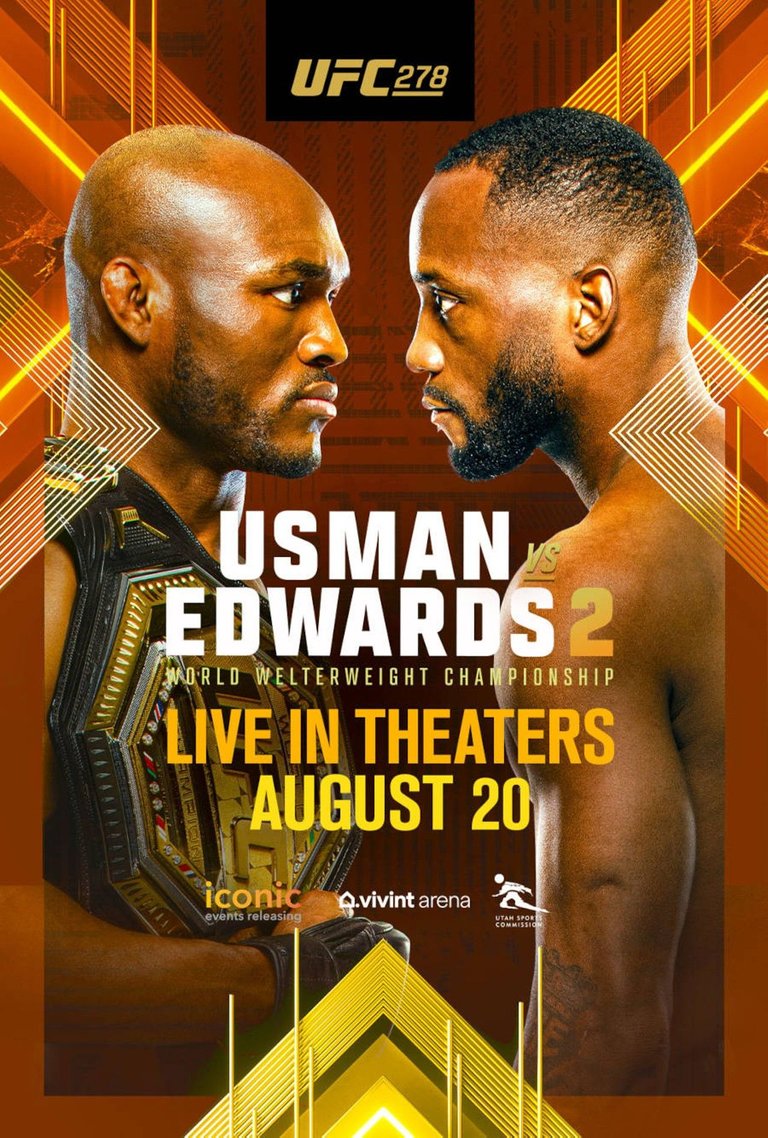 ---
---
---
---
---
For my Jahmers!😉 🇯🇲
Dexta Daps with Shabba Madda Pot was one of the tunes
i heard Leon Edwards walking out to a fight.
Let's see & hear what selection he will have tonight!?😀
He also represents Jamaica , so becoming the Champion
tonight would be huge!! For British MMA & for Jamaica!
May the better man win!
1 Love, Jamaica!🇯🇲
---
---
Thanks for stopping by! Enjoy your weekend!

---
---