One Sharp wave I love to surf
How's it going everybody?!
Following the trend 👇
I propose we do presentation posts for epic waves we have around home, so everyone gets to know more waves and whoever surfs there. For these kind of posts, when we're introducing a spot in gerenal, I suggest we use the #newwave hashtag, let me know what you guys think.
Let's get it then!
Today I'm gonna be talking a bit more about one of my favourite waves around home, one that I've been surfing since I was 16.
It's name is SHARP - and it lives up to its name.
It is a quick, shallow and strong righthander that can be fun offering good ramps on a smaller day, or a massive gnarly cave on bigger days.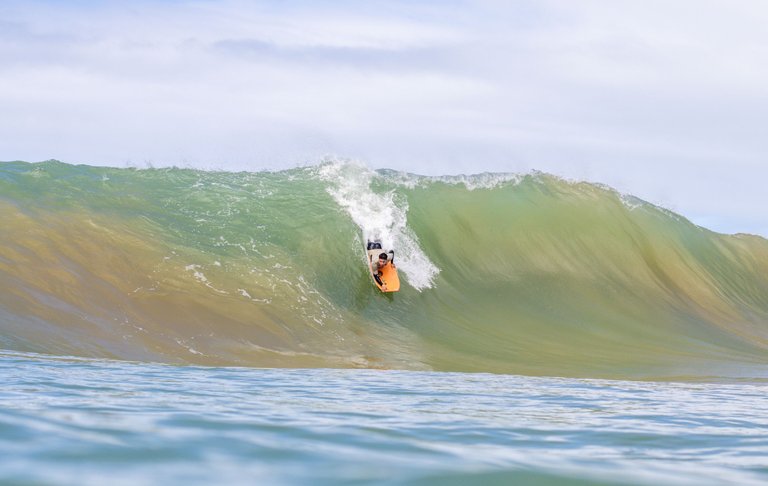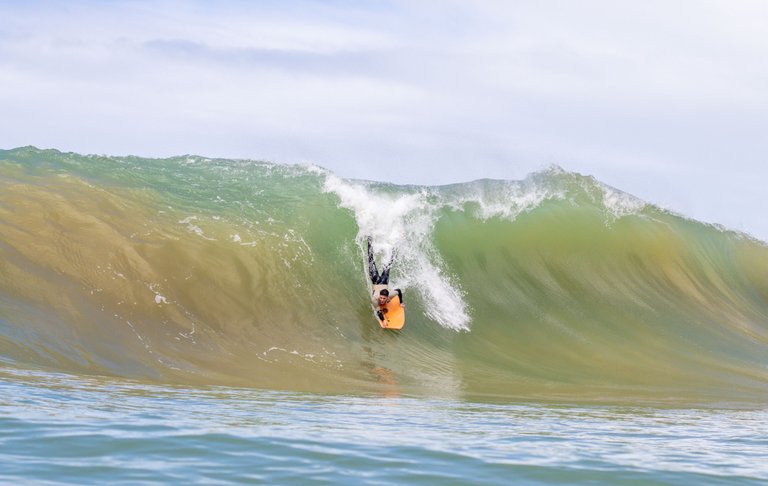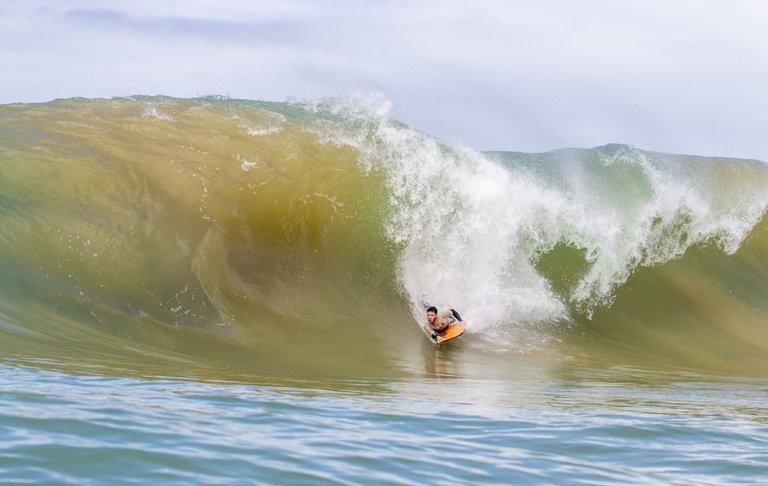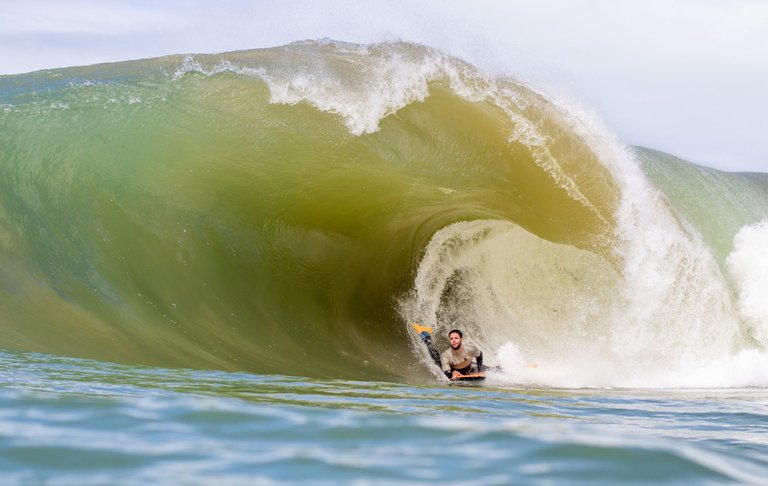 This is a good example to show how quick this wave changes, one thing I like to say about Sharp is "you only know after you go", for real. You might drop into a 6ft good looking wave and end up on a cave with a lip 1 meter thick. 😂
If you make the drop all the way from the back, there's a side wave that helps you doing the bottom turn on time (like in the last sequence), but if you don't, there's a big chance of falling all the way from the roof.
The real danger comes right after that, on the 2nd session there's a big round reef that is reeeally shallow (sometimes it shows up hahaha), and if you miss the drop you might get smashed right upon that section of the reef.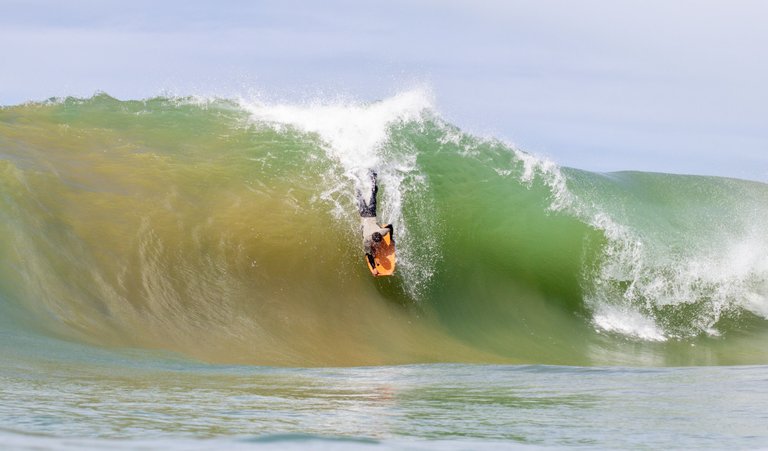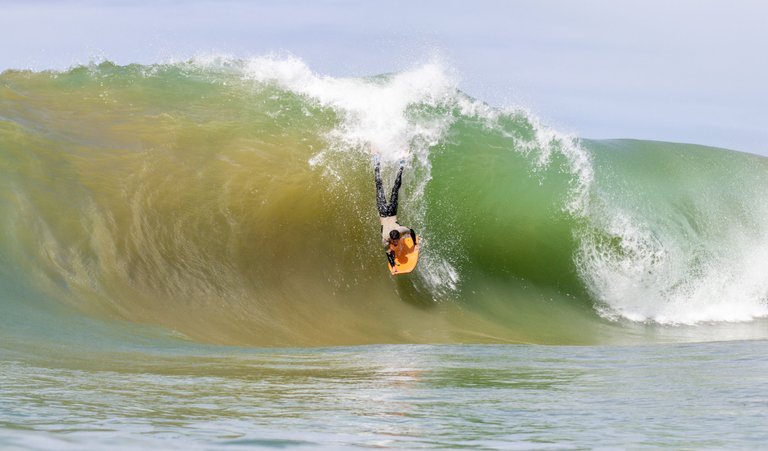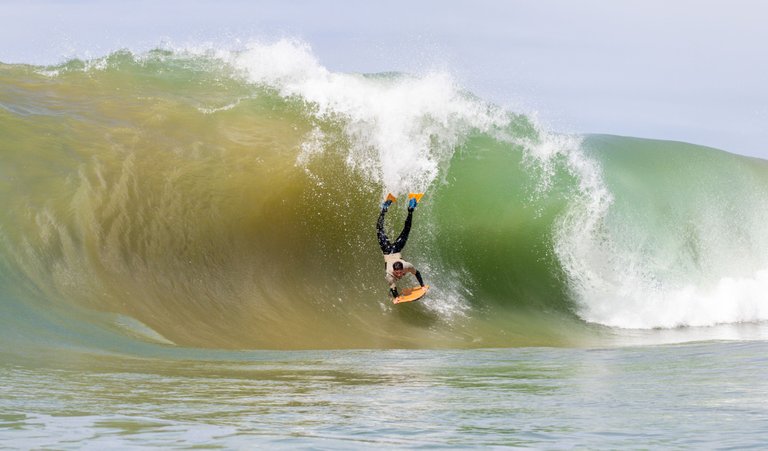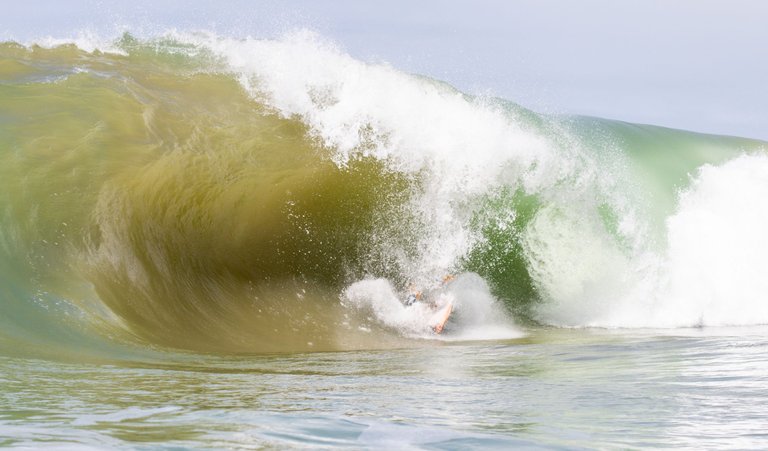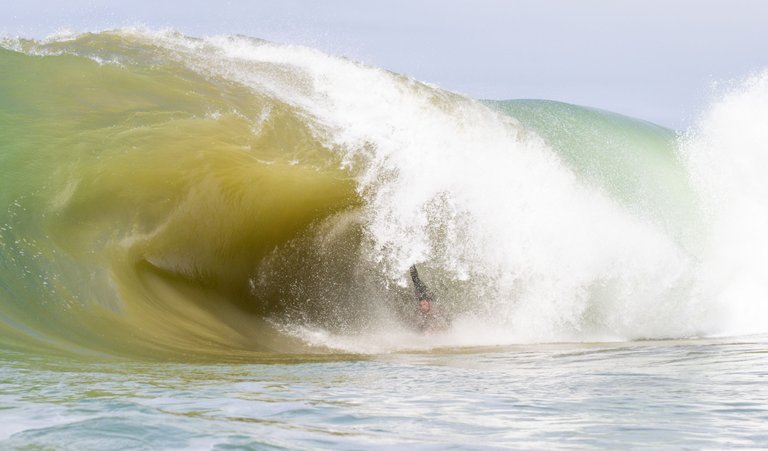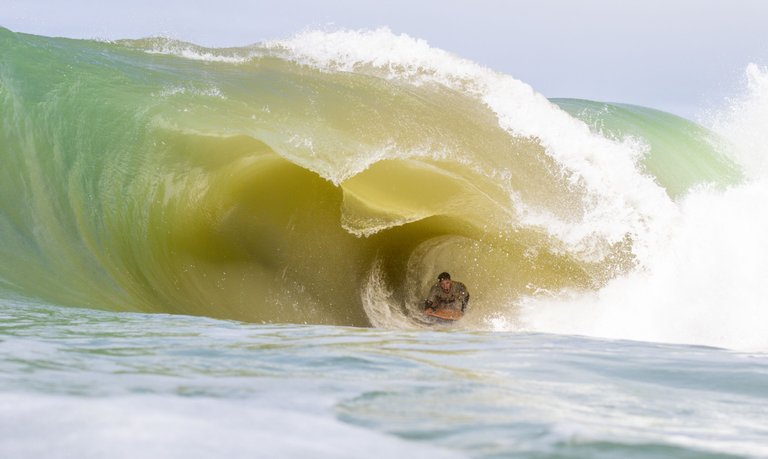 The last picture shows how shallow it gets and how the wave becomes really deformed sometimes, making it really hard to stay in control and come out of the barrel.
On the shots bellow you can notice more clearly how the side wave comes (almost making the wave look like a pyramid) and later on the second section after it reaches shallow reef how negative the wave gets.
Hate it or love it, I love it ahahaha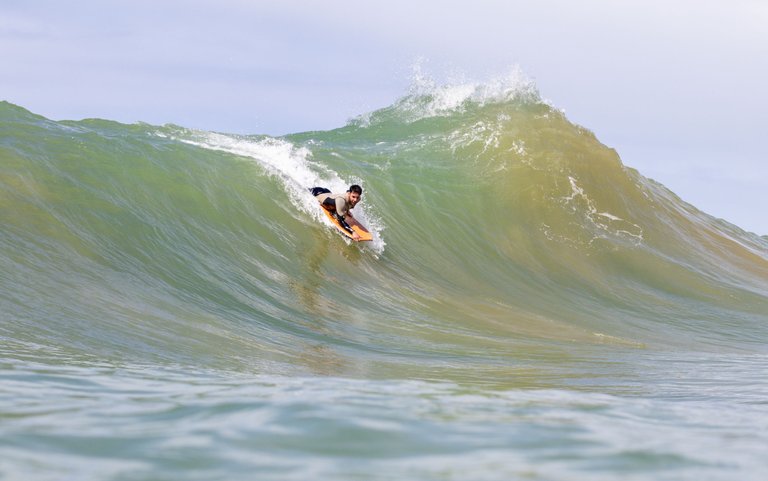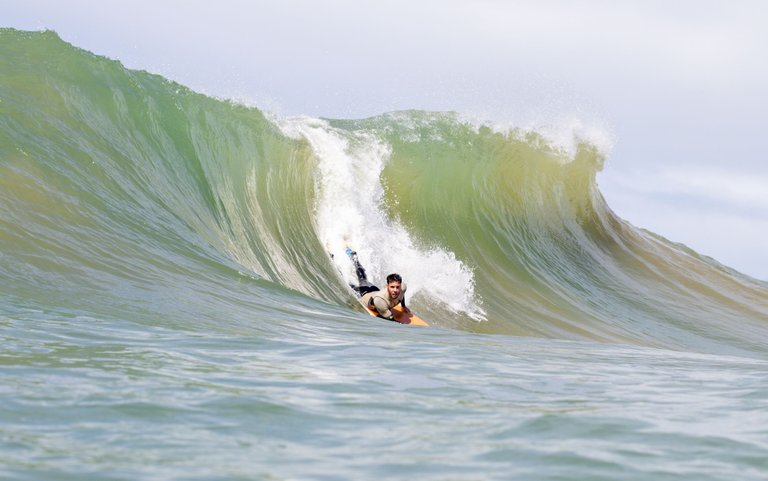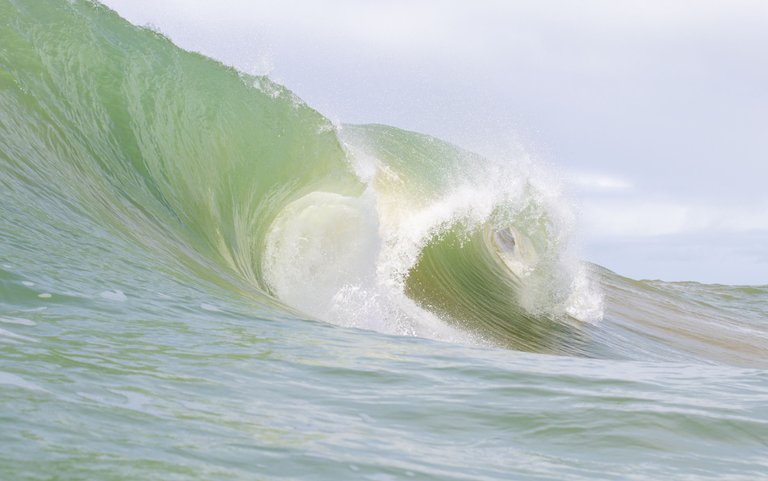 I was still here ☝️ believe me 🤣
When the wave comes longer, it streches all the way to the end of the reef and if you can't make it you'll stay underwater for quite sometime 😵 as the reef is not like a table, but completely irregular, there are lots of currents bellow the surface, and usually when it's a heavy wave you'll be dragged all around.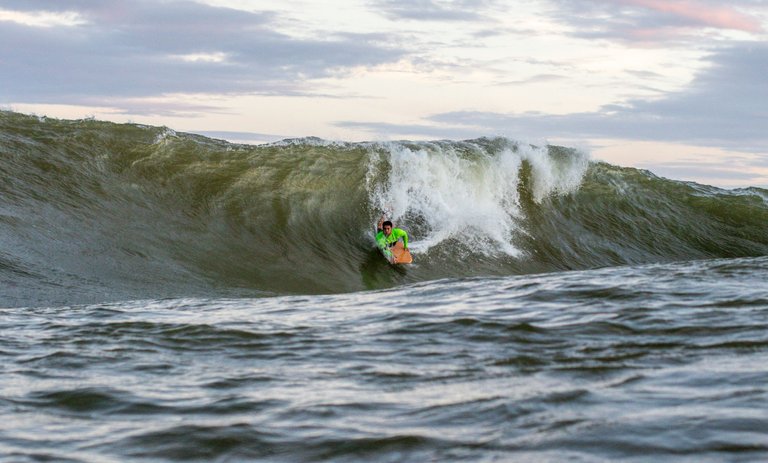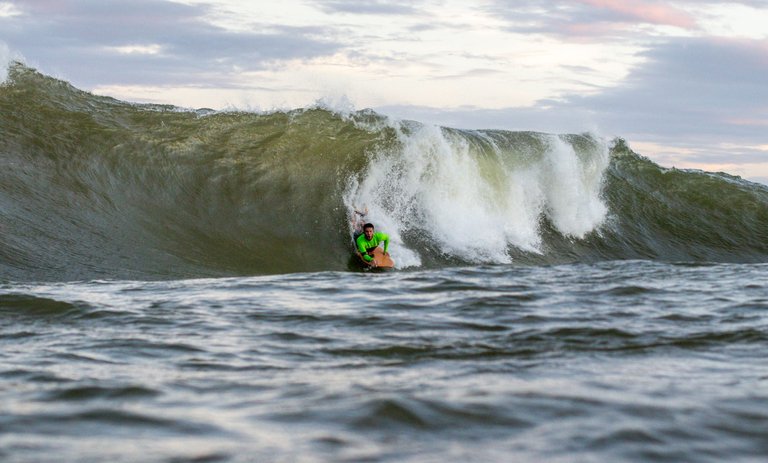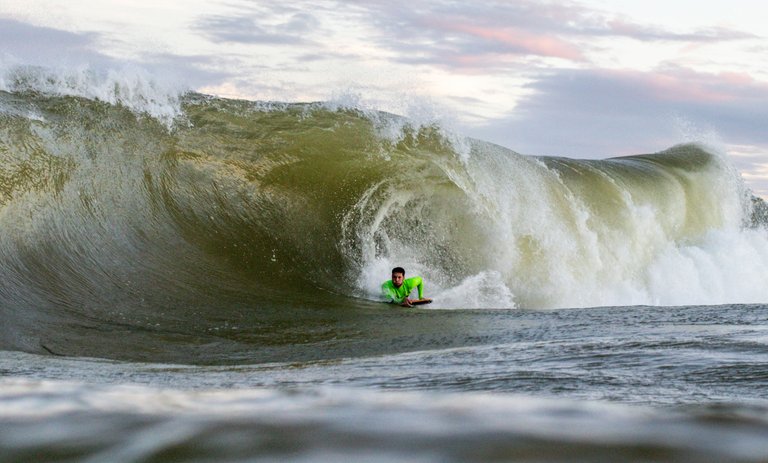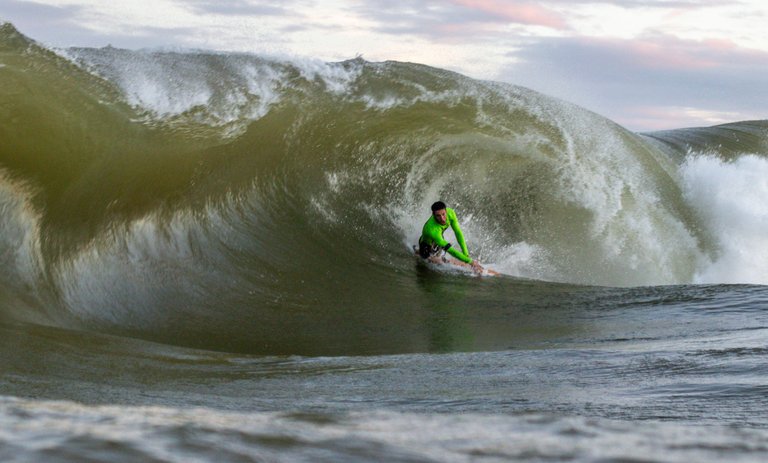 Felt kinda like this on this last one 😅👇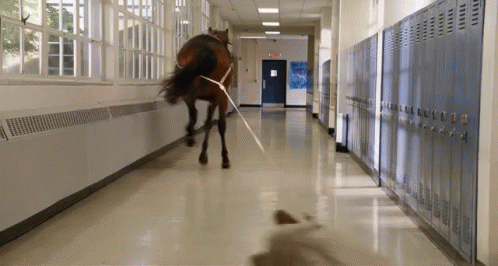 That's it guys, I hope y'all liked it. Sharp is really one of the waves I like to surf most, it's located few minutes from home, it has big days, fun days, blue water, brown water, anyway you like it. It did gave me some scars and scary moments buut, gotta pay to play, isn't?! 🤷‍♂
All of the pictures on this post were taken by the master @dsimages
If you want to check ou the last spot I introduced here using the #newwave tag, click here and get to know this one called Bin Laden (I won't explain the reason for the name, you'll find out 🤐)
Take care fam!
---
---